Ansbach racks up huge lead to stay unbeaten
by
Martin Egnash
October 13, 2018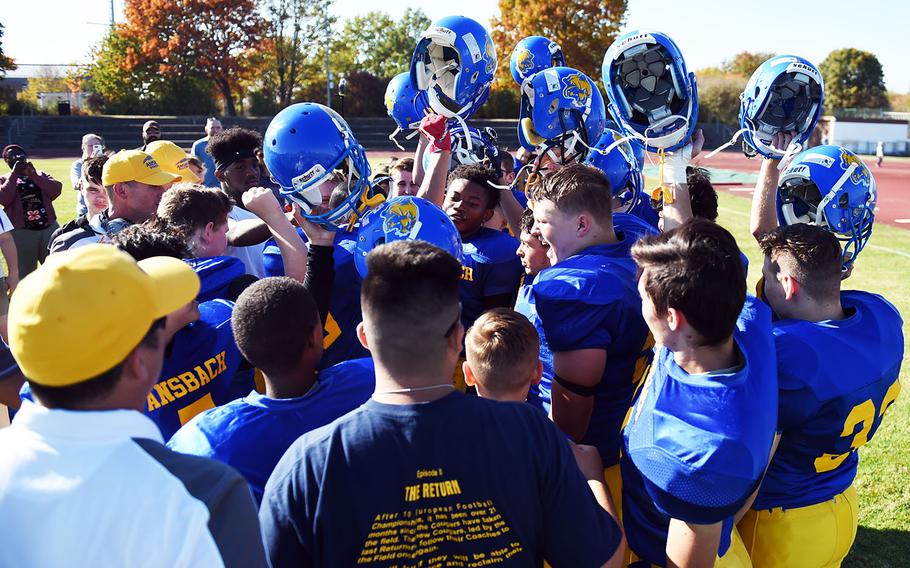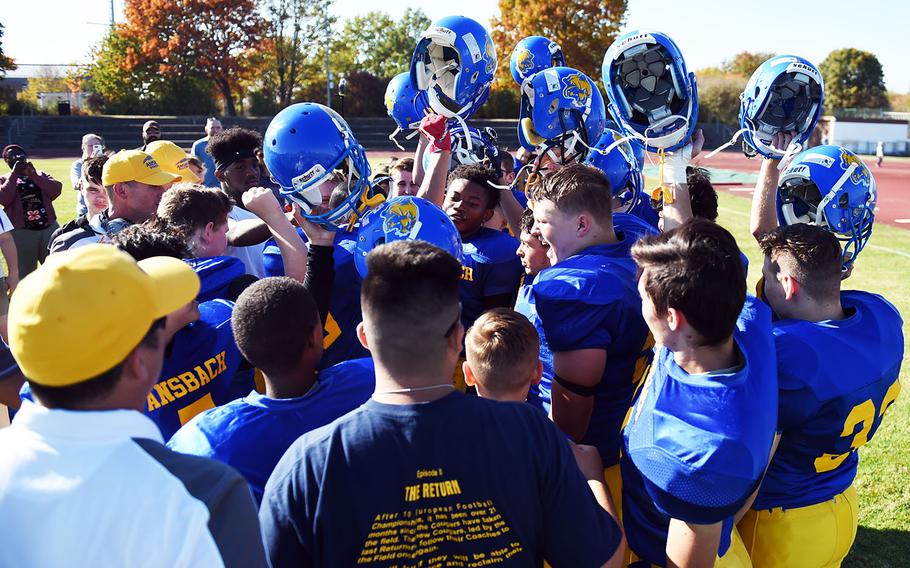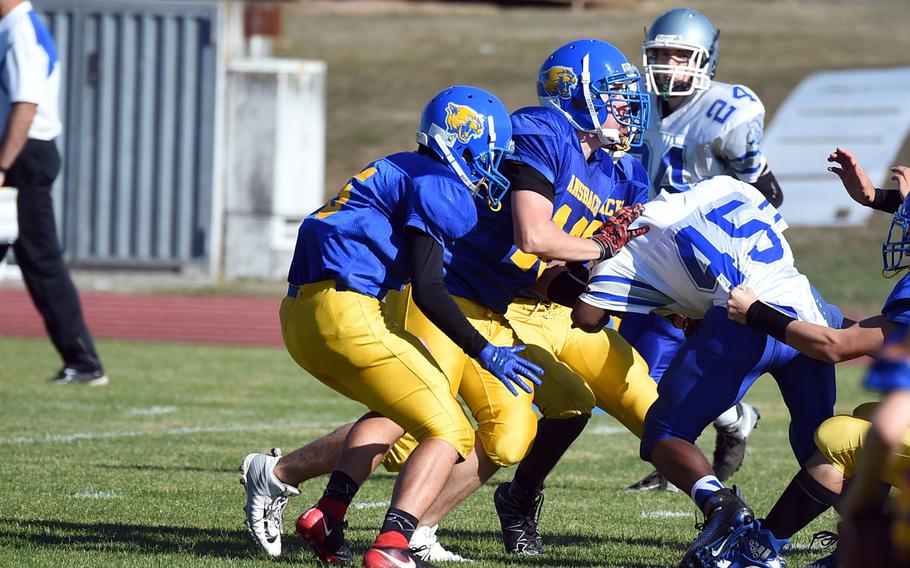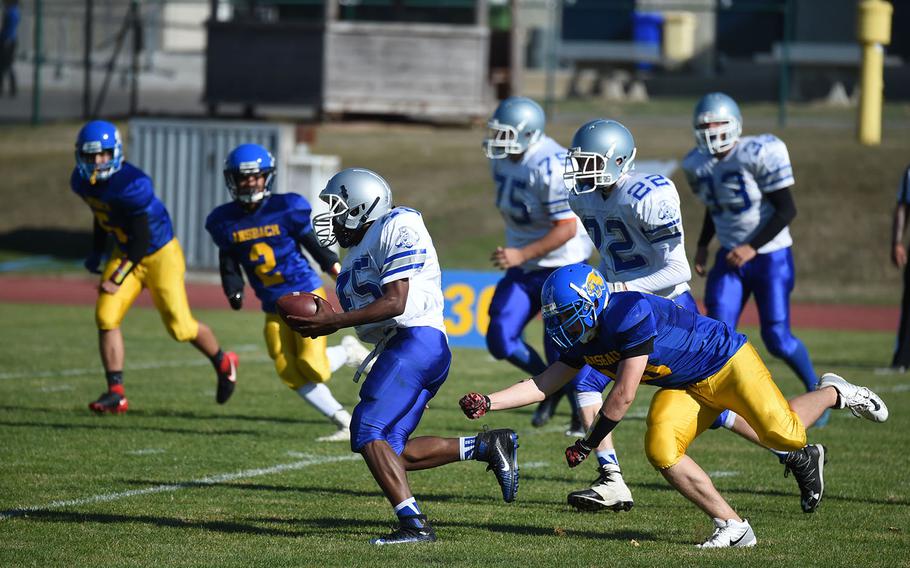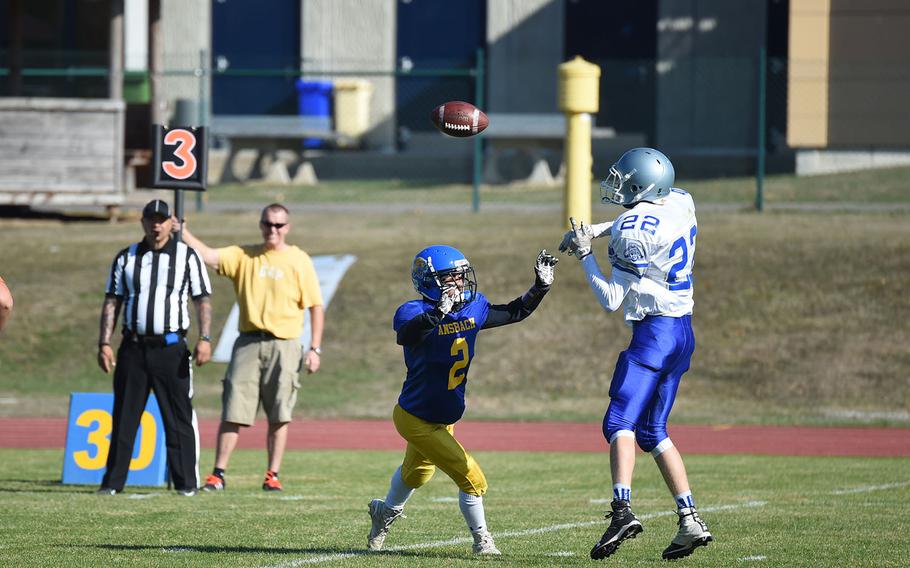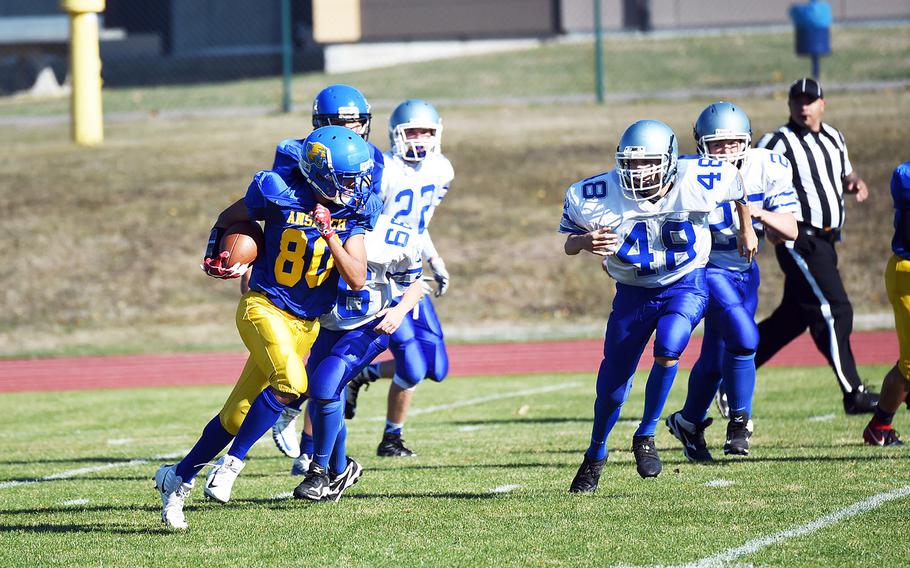 ANSBACH, Germany – The Ansbach Cougars looked unstoppable Saturday in their six-man football game against Brussels and the Brigands opted to stop the game at halftime with the Cougars up 57-0.
The Cougars played a different style than usual, opting for more passes than in previous games, and varied the offense in general.
"We knew coming into this game that we had the opportunity to open up our playbook, and try new things," Ansbach coach Stephen Choate said. "We tried to get the ball to as many players as possible and see what everyone can do. And it worked great. They played an outstanding game."
The Ansbach attack was overwhelming and racked up 36 points in the first quarter - partially due to several Cougar interceptions that led to touchdowns.
"We practice interceptions, and they are a good bonus to get, but it all starts with putting pressure on the quarterback up front," Choate said. "There were plenty of times their quarterback almost made perfect passes, but the pressure we put on him led to an interception."
One key player that helped the Cougars stack up points was Ansbach's Ogden Andrew, whose defensive skills routinely stopped Brussels from catching up.
"Ogden (Andrew) is a great player, who is really growing up. He's selfless," Choate said. "Before the game, he said he didn't even care if he got a touchdown, he just wanted to help out his team, and it showed. It's a huge asset to have a player like that on your team."
As selfless as Andrew played, he still managed to score on an early touchdown run in the game due the Cougars "all-inclusive" ball distribution strategy.
In the second quarter, Ansbach scored another 21 points behind a few more interceptions and long runs.
Ansbach's Tyrese King shined in the second quarter, scoring his first touchdown of his career when he stripped the ball from Brussels and sped past several Brigands to the end zone.
"I saw him, and I saw the ball, and I had to decide to tackle or strip it. I decided to strip it. So, I grabbed the ball as hard as I could, and ripped it away for him, then I took off," King said. "That was my very first touchdown. It felt amazing. My team was stoked."
King later scored a second touchdown shortly after on a running play.
It looked as if Brussels was going to add points on its side of the scoreboard when the Brigands' Troy Erwin ran an impressive kickoff return almost 80 yards to the Ansbach 15. But the Cougar defense held up and kept Brussels from the end zone.Egnash.Martin@stripes.com Twitter: @Marty_Stripes