Ansbach overcomes slow start to top Naples
---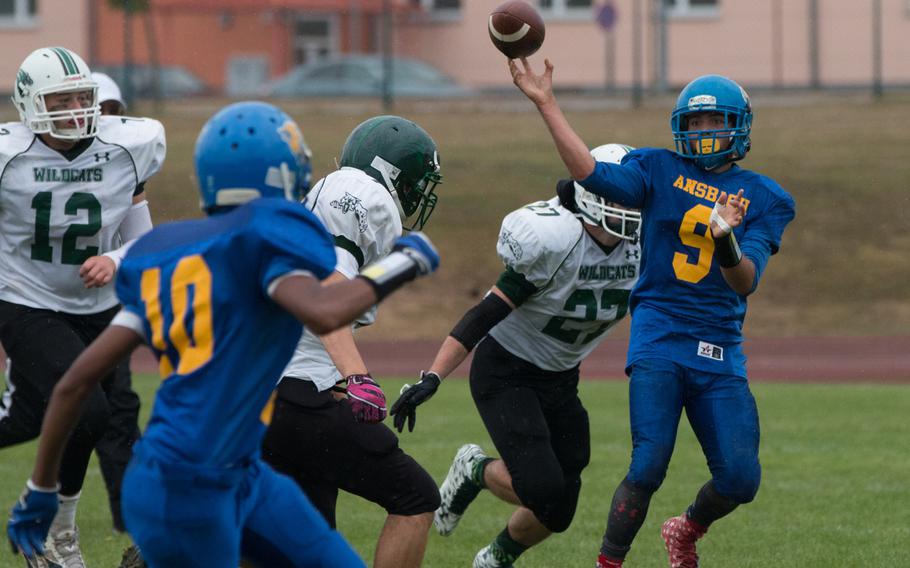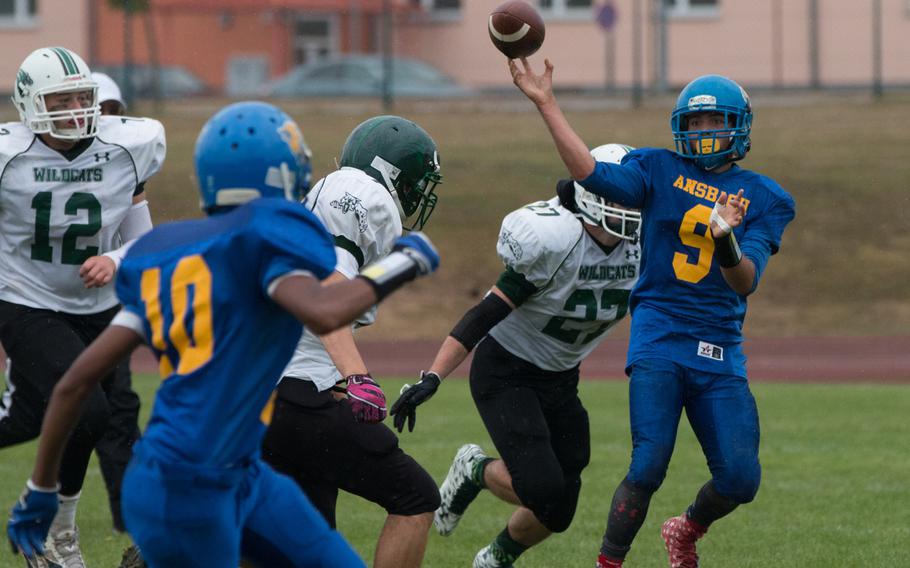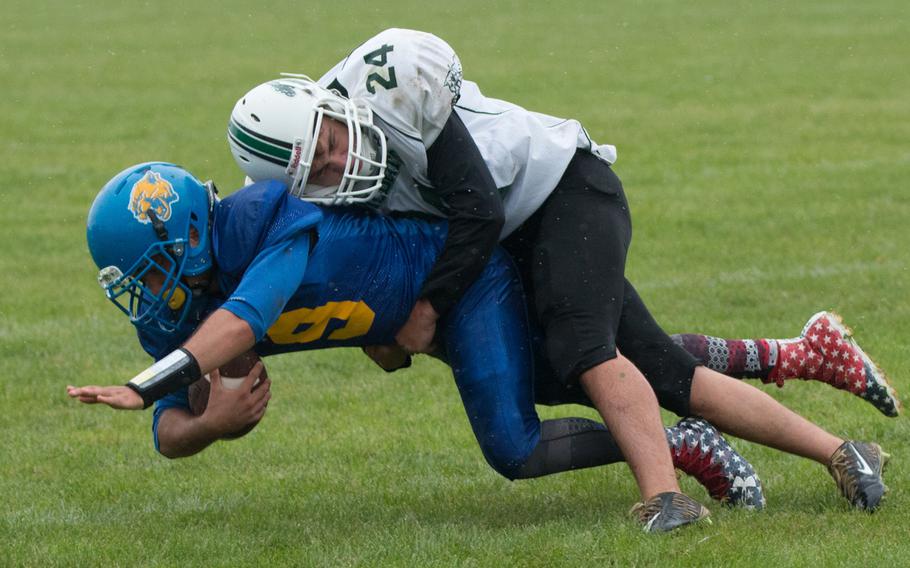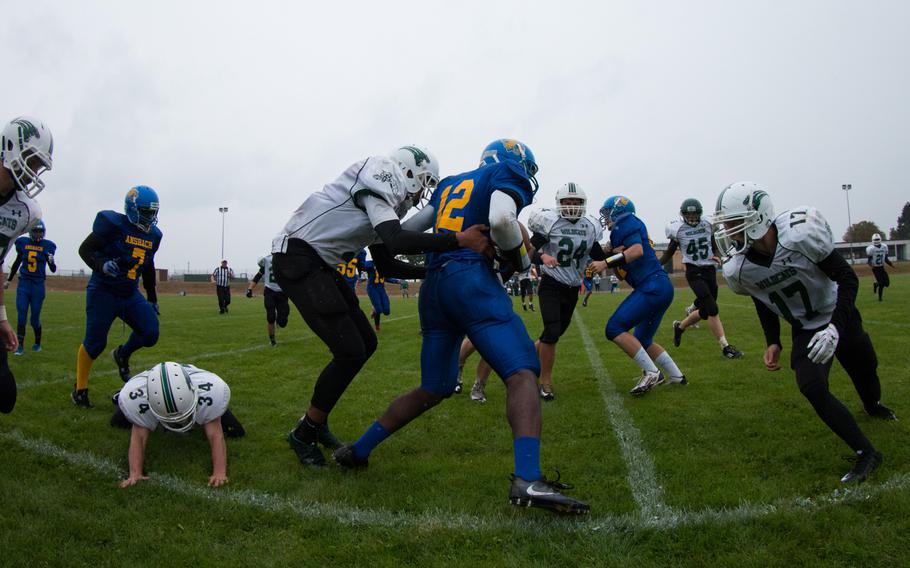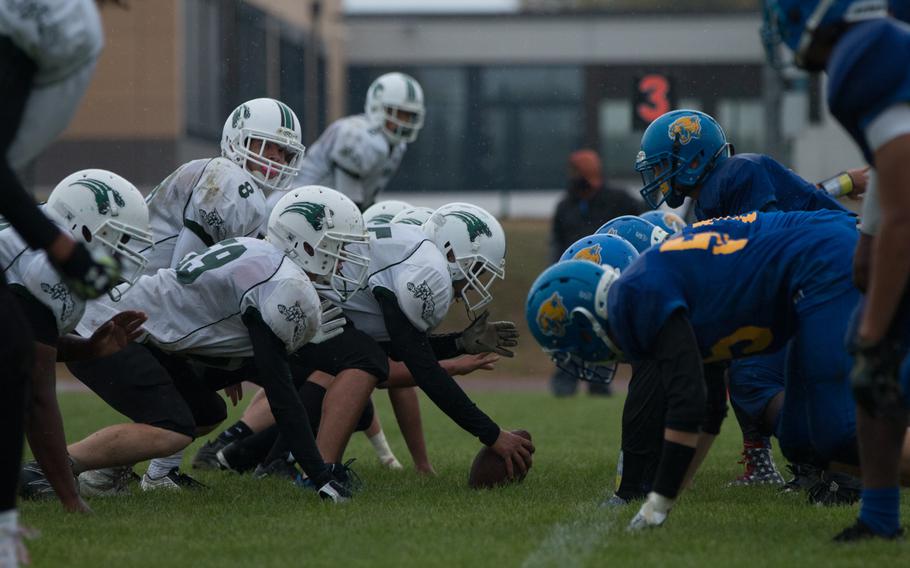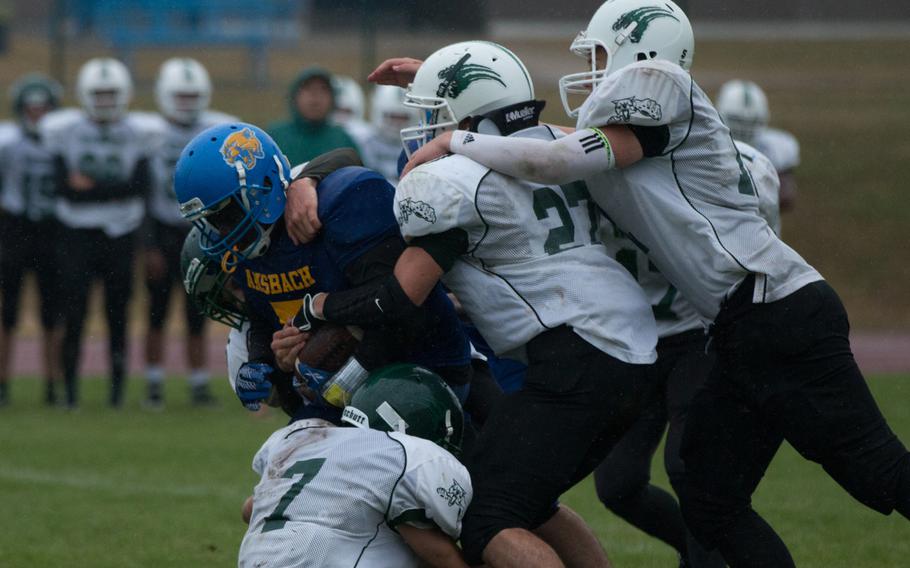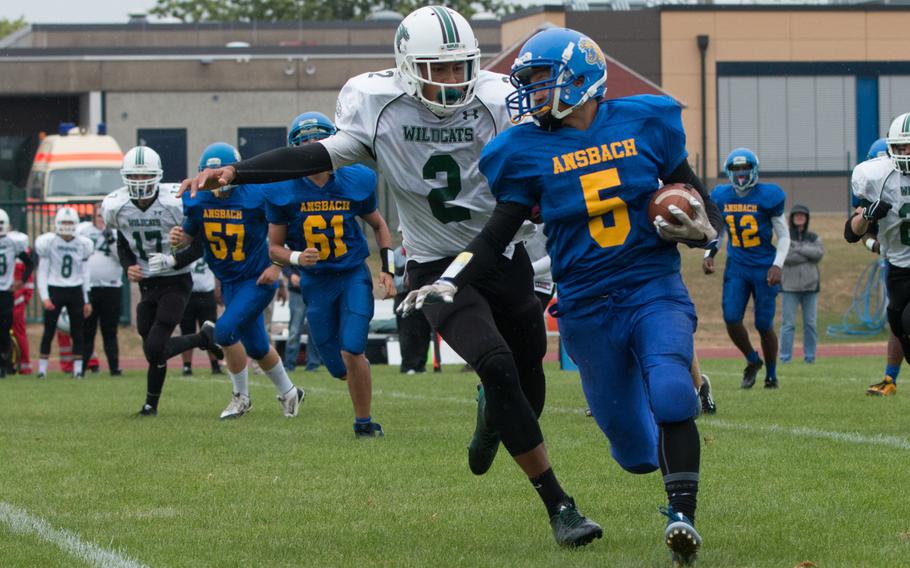 ANSBACH, Germany – The Ansbach Cougars overcame a first-half scare and an explosive Naples offense Saturday to win their second straight game of the 2016 season, 22-12.
The two-time defending DODEA-Europe Division II champs trailed 12-8 going into halftime, thanks to two 30-yard touchdown tosses by Wildcats' quarterback Tommy Menoni. The Cougars looked dangerously close to catching their first loss since the 2013 quarterfinals.
But Ansbach hasn't won the last two titles by giving up easily.
Ogden Andrew put the Cougars up with a 5-yard run up the middle just minutes into the second half. He matched that minutes later with an electrifying 9-yard TD scamper that left a trail of Wildcats on the ground.
"I was trying to find the open hole and get our team to the victory," he said, before praising his offensive linemen. "I had faith in them. I knew they would open up opportunities and we took them."
That "we" Andrew referred to is the embarrassment of riches that is the Ansbach backfield. If it's wasn't Andrew trucking linemen, it was sophomore Ramon Peguero carrying half of Naples defense on his back. When both of them needed a breather, Yadiel Rodriguez was more than willing to carve through defenders.
Rodriguez put the first points on the board for the Cougars.
"I'm just trying to produce, you know, just trying to be helpful for my teammates, because we lost a lot of great players," he said. "So I'm trying to be one of those great players."
Naples, for its part, looked like it could've stolen the game.
"We came out here knowing that they thought they'd just run right over us, but it just made us play harder, play smarter," said running back Tereil Staten, who had had 124 all-purpose yards and a TD grab. "As long as we play our best, eventually we'll get to the point where we're winning games."
The Wildcats had a lot to think about on the 16-hour bus ride back home, but they also had a lot to be proud of. Naples was the more disciplined team on Saturday. It also has a bonafide passing game – a rarity at the DODEA-Europe level – thanks to Menoni, Staten and senior K.C. Evans.
---
---
---
---