Ansbach football is back after a year's absence
by
Martin Egnash
August 30, 2018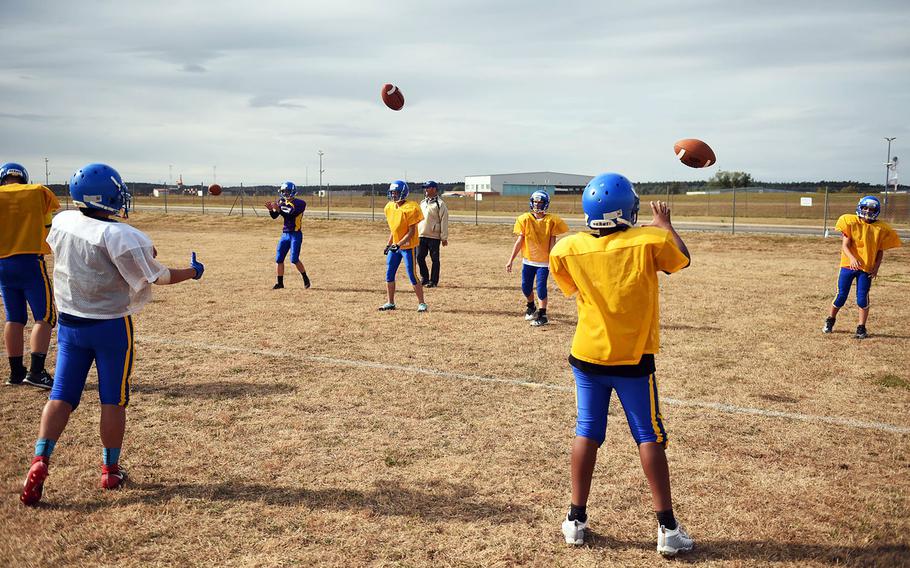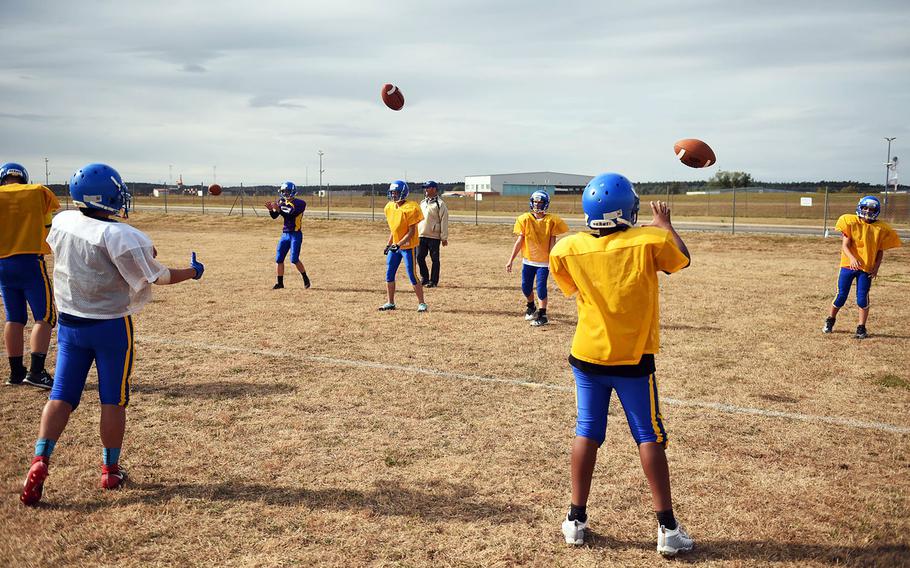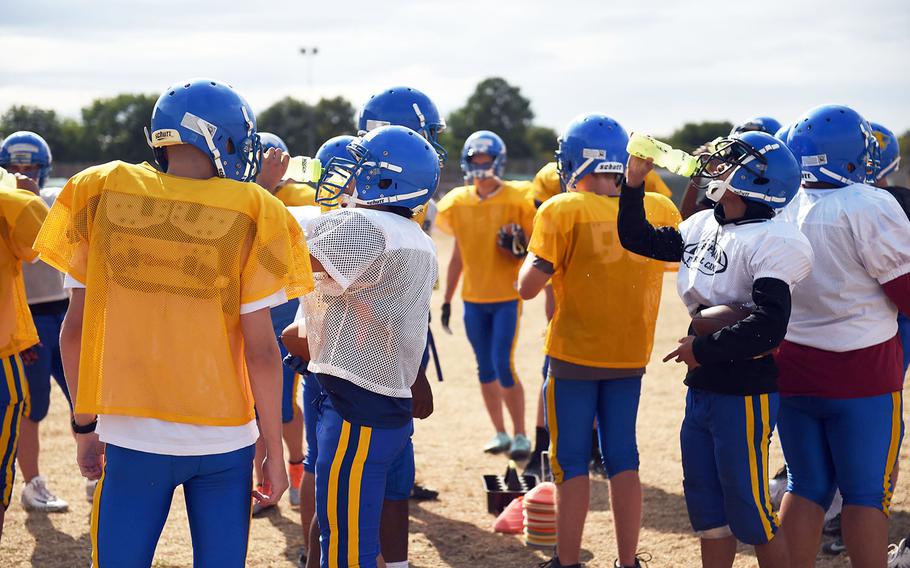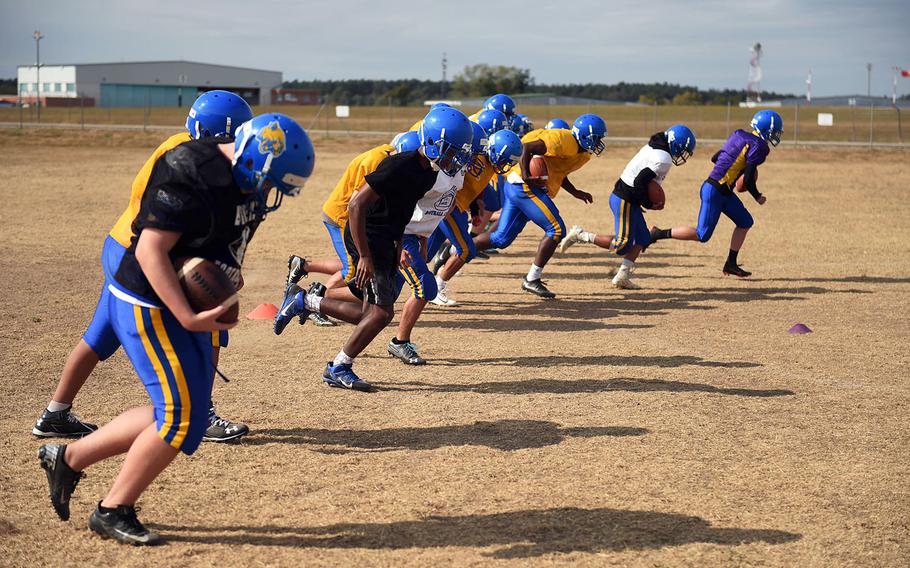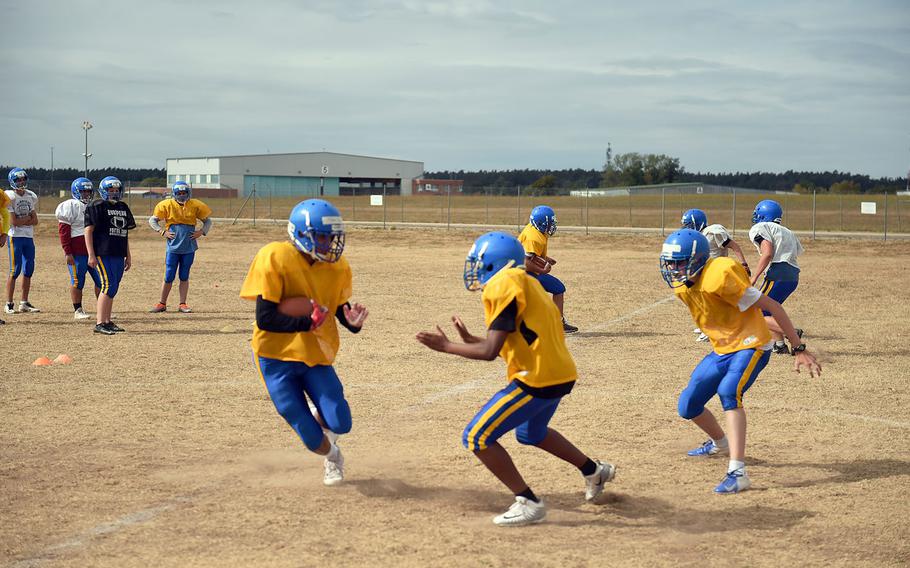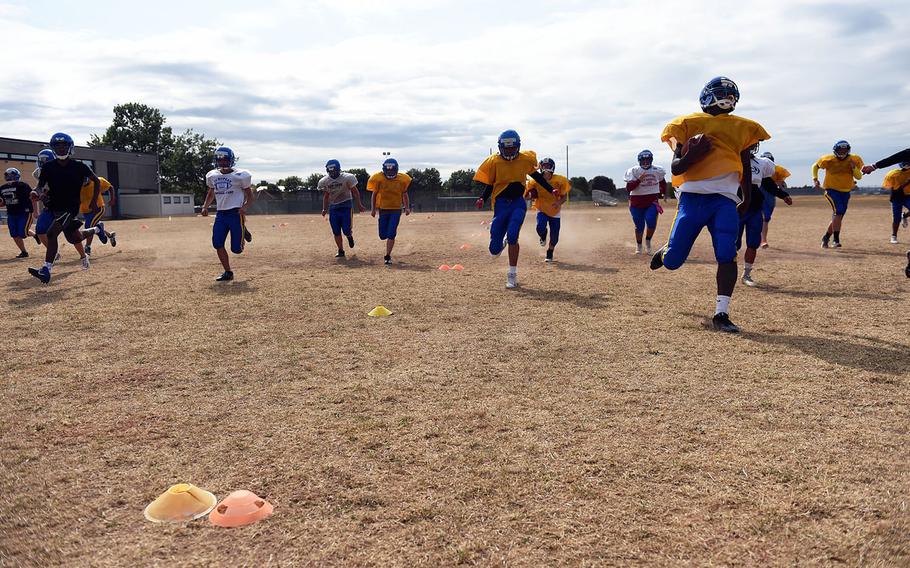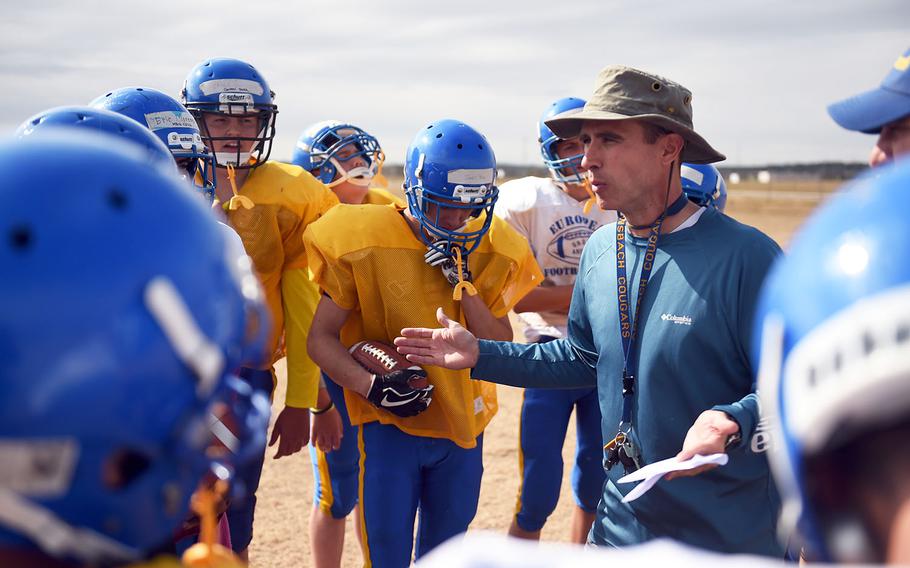 Eighth in a series of looks at high school football camps around Europe.
ANSBACH, Germany – The Ansbach Cougars have returned to DODEA-Europe football after a year of not having a program.
The last time the Cougars fielded a team, they went undefeated until losing in the championship game.
The team was disbanded last year because of the shrinking size of the school, however, even though the base and school stayed the same size this year, students and teachers fought hard to bring back the sport.
"Having a football program sets the tone for the rest of the school year," coach Stephen Choate said. "There was something missing last year."
Choate says bringing the team back has given the school more drive, and focus. Nearly half of the male student population is on the team.
"In a small school like this, football brings the kids together. They form relationships and bonds with all the other players in the classroom," Choate said.
The year without football means there are even fewer returning players with experience and many of the players are completely new to the sport.
"It's a blessing and a curse," Choate said. "The new players who haven't been on a team before don't have any bad habits. They're learning to play football together and learning how we want them to play."
But they need to be taught some of the fundamentals that more seasoned players would have down.
To make up for that, the Cougars are practicing the basics, and modifying their strategy to fit the new six-man Division III games.
"We're really looking forward to this season. The kids are excited. We're all excited to be back," Choate said.
Twitter: @Marty_Stripes