... and Vicenza keeps pace with sweep of Sigonella
---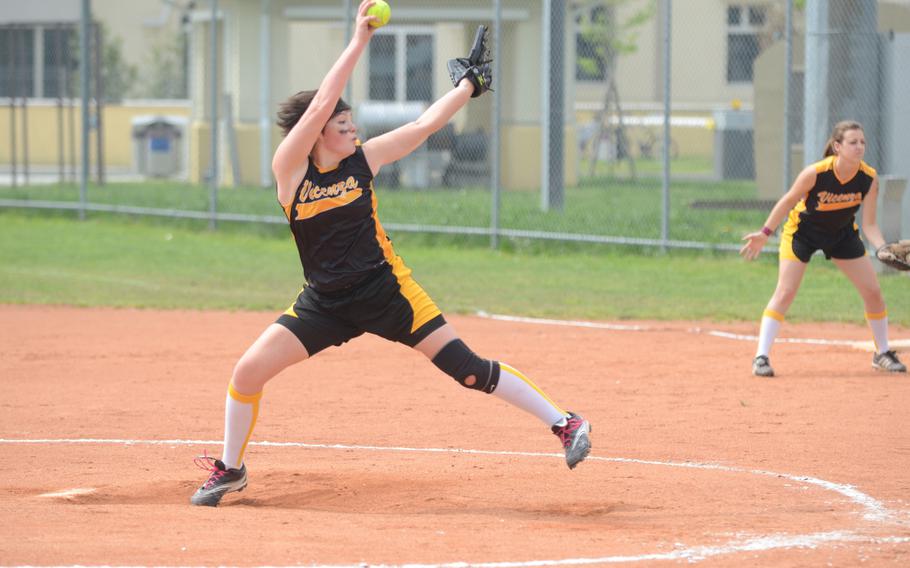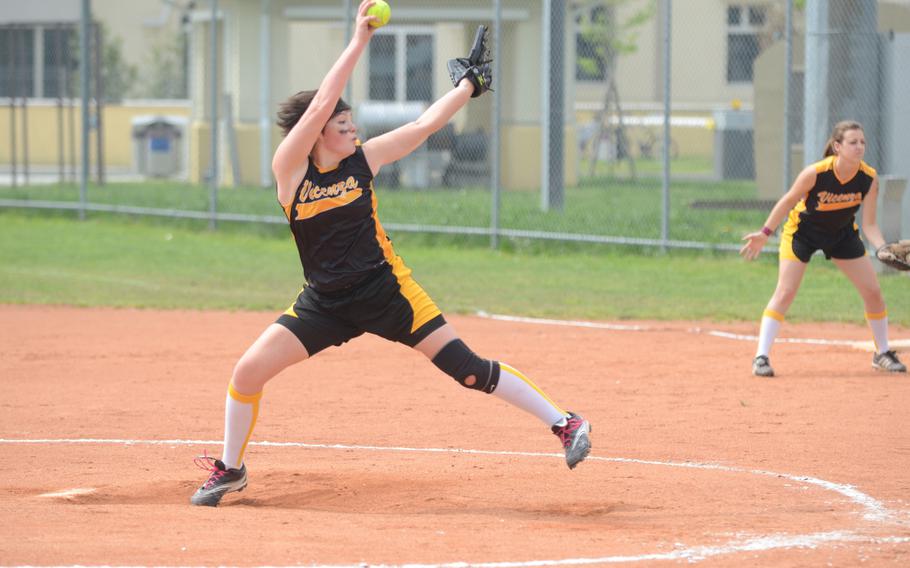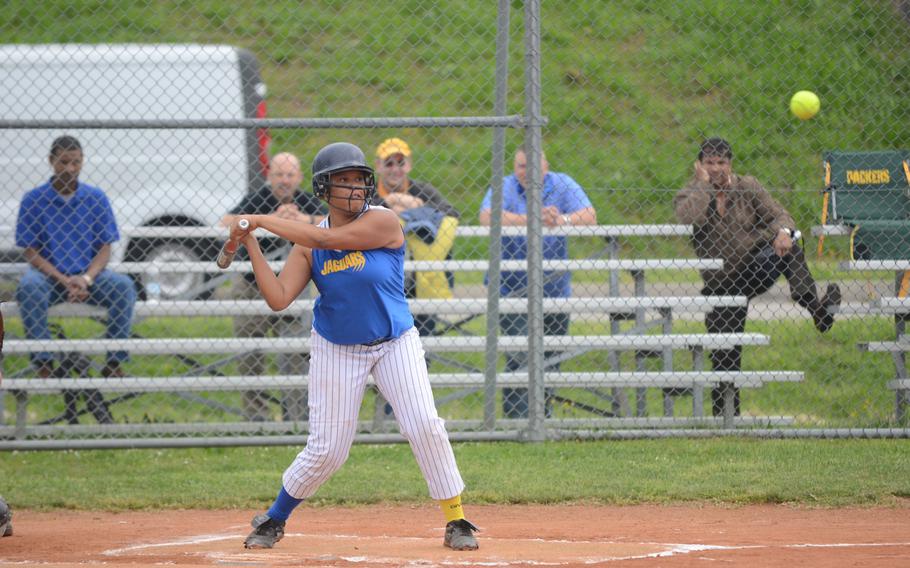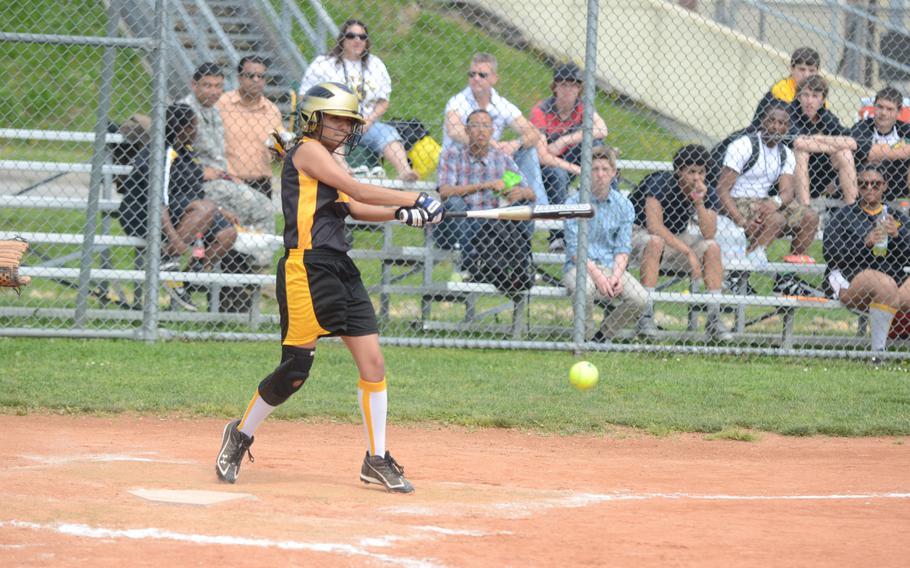 VICENZA, Italy – Sigonella started Friday's doubleheader full of enthusiasm and hot with its bats.
But the bats eventually cooled off and it was the host Cougars who were left celebrating a sweep after 20-12 and 12-2 victories. "We're a lot stronger team than we were last year with eight returners," Sigonella coach Steve Larson said. "It's just hard playing a bigger school, which has more players on the bench." The Jaguars went up 7-2 in the opener. But Vicenza's Sarah Weston crossed home to cut into the lead in the bottom of third and it only got worse for the Jaguars. Alyssa Seibel stepped up to the plate in the fourth after replacing an injured Katie McKeever. With the bases full, Seibel hit an inside-the-park grand slam, tying the score.
Her teammates scored five more before their third out, leaving them well in the lead.
That was enough for Megan Buffington, a sophomore, who replaced Jasmyn Gettelman on the mound and struck out six batters in the final three innings.
Sigonella's Chelsea Hinton struck out six batters as well, but tired towards the end of the game. She gave up 15 walks, allowing Vicenza to add eight more runs.
Vicenza's sweep kept the Cougars tied with Naples atop the Southern Region standings at 7-1. "Our pitching was on point today, but our batting needed a little bit of tweaking in the first game," Vicenza coach Julie McClellan.
The Cougars continued their aggressive pace in the second game, scoring eight times in the first of four innings played. "Our girls have learned a lot this season – they are aggressive and played aggressive today," McClellan said.
The Jaguars took some positives out of the defeats.
"I still think we're looking good for the Europeans and the Division III teams," said Larson, whose team is set to play at Aviano on Saturday. The Cougars host Naples in a showdown of two of D-II's top teams. "These girls are determined and they're going to bring it to tomorrow's games against Naples," McClellan said.
---
---
---
---