Alconbury starts rebuilding its football team from the ground up
by
Christopher Dennis
September 5, 2019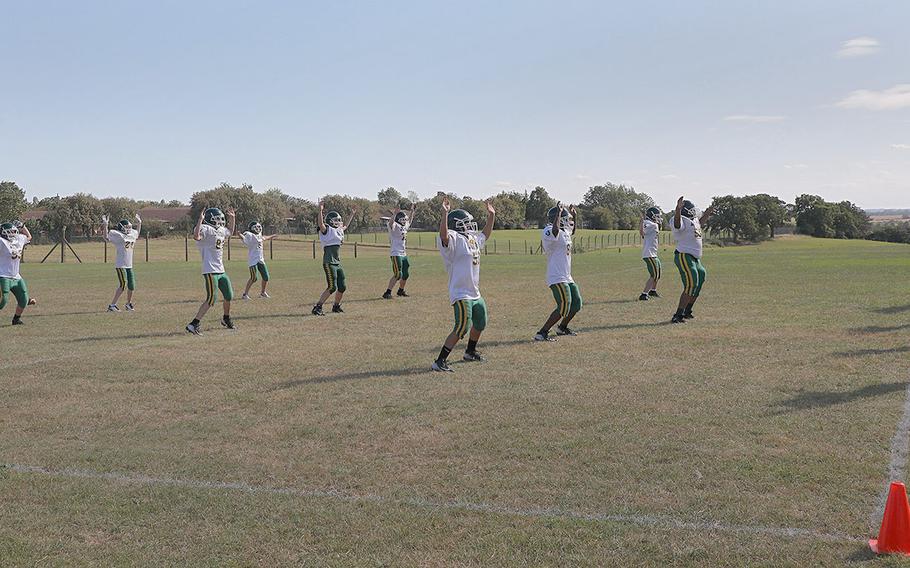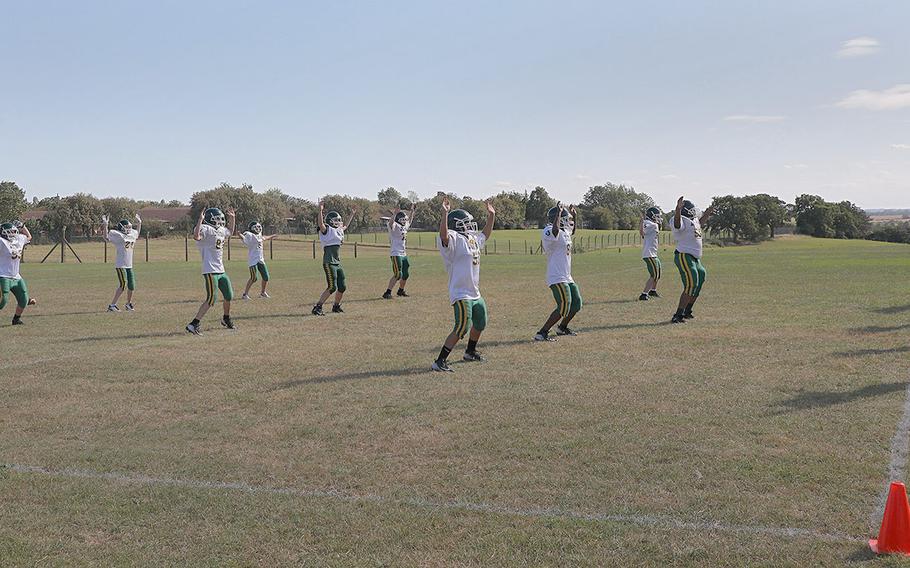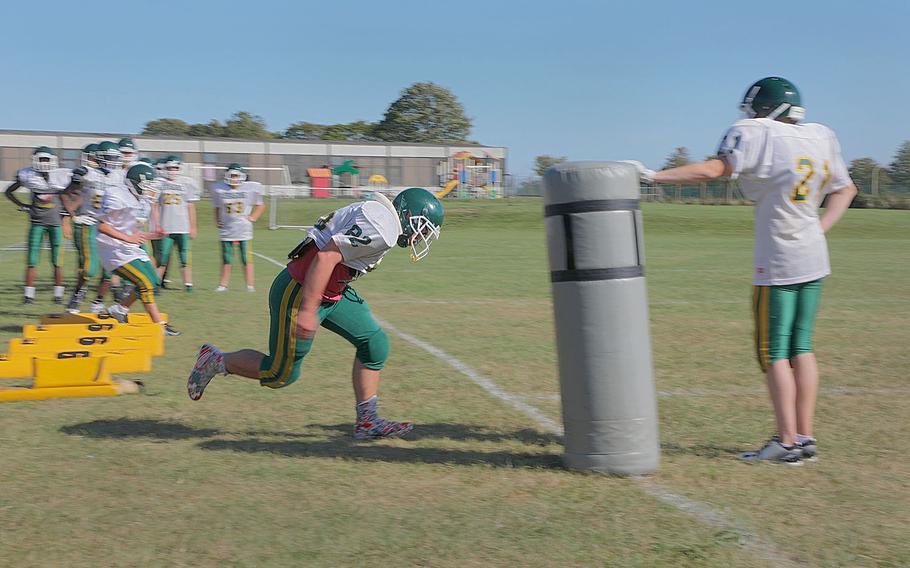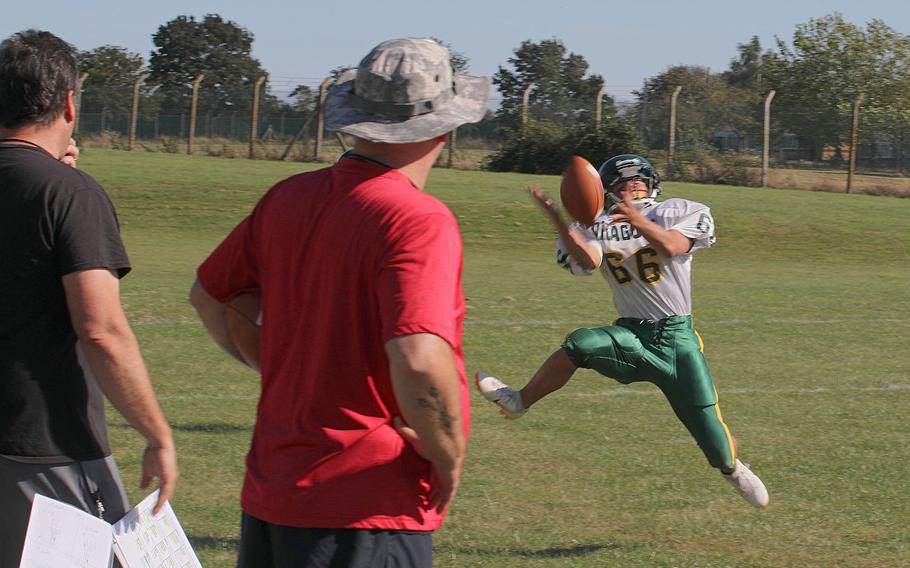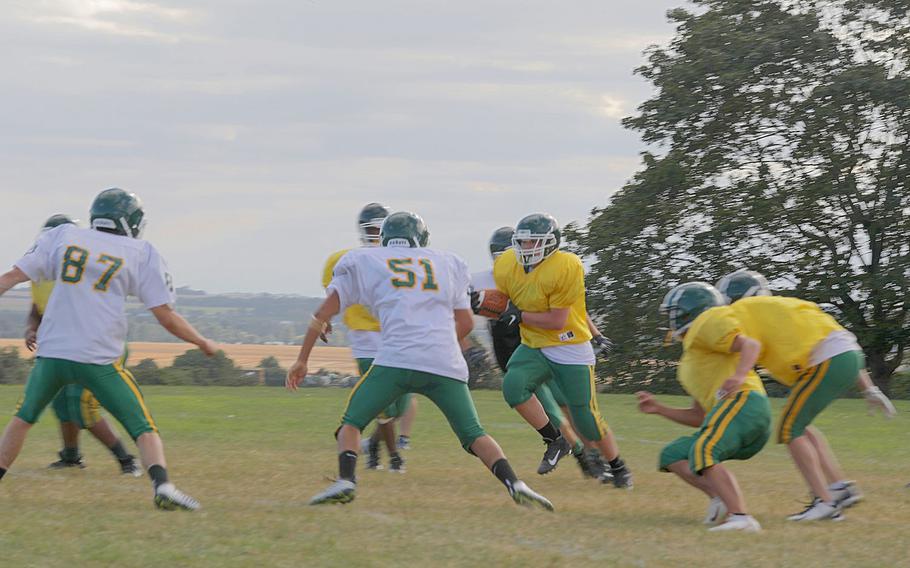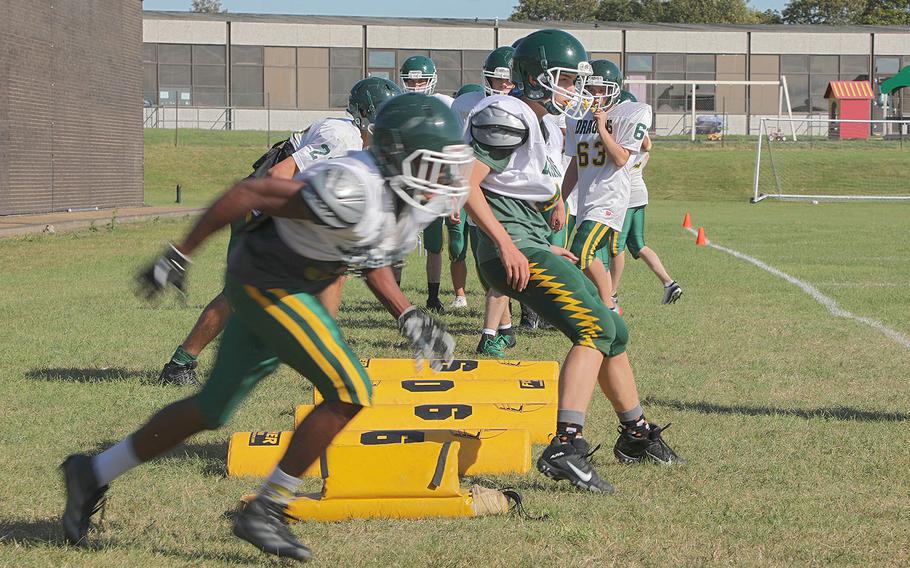 Twelfth in a series of DODEA-Europe high school football previews.
RAF ALCONBURY, England – After four years without a football team, the Alconbury Dragons are standing one up for the six-man league this year.
But the cost comes at the expense of the boys cross country team.
It wasn't until Aug 12 that Alconbury knew it would have enough players to compete on the football field.
"Back in March, we initially didn't have enough players signed up and so the issue was not being able to move forward and plan until we knew we had enough players. We didn't know until the first day of practice that we would have enough players," Coach Duke Eidt said.
Among the players out are two of the three boys who planned to run cross country.
The biggest issue that the Dragons face is a lack of football experience.
"The majority of our kids have never played organized ball, which is not unusual, but for us it's unique because not only have they not played ball stateside, they haven't played ball here," Eidt said. "The team is getting built from the ground up."
Two bright spots are Spencer Swapp, who might see time at several positions, and Tre'von Tye, who will play tailback and free safety, according to Eidt.
While the team may lack experience, its coach doesn't. He's been teaching football for 14 years.
"I've been a head coach, teaching in DODEA since 2005 and I taught in Mississippi for six years before that," Eidt said.
The team may have gotten some luck when it came to their equipment.
Most of it is still usable and just needed to be sent out to be looked over or cleaned up after years in storage.
"We had already sent our helmets out for reconditioning, some of our helmets haven't been used in four years. Just today, we got a new player and we're out of girdles, we never ordered more when we disbanded the team; there was no reason," Eidt said.
These are minor issues, according to the coach: "For the most part, I've been pleased we've been able to kit out most of the kids."
For Saturday's season opener against AFNORTH, all they're looking for is to gain experience.
"What these kids need more than anything else is to have a game experience, where you go through and make all your mistakes in your first game," Eidt said. "We ran a skirmish here last Saturday, but you really can't do what we need to have done, until you have that experience and it's nice that we're able to do it at home."
dennis.christopher@stripes.com Twitter: @chrisbdennis