D-III soccer roundup
Alconbury girls, Brussels boys coast into title games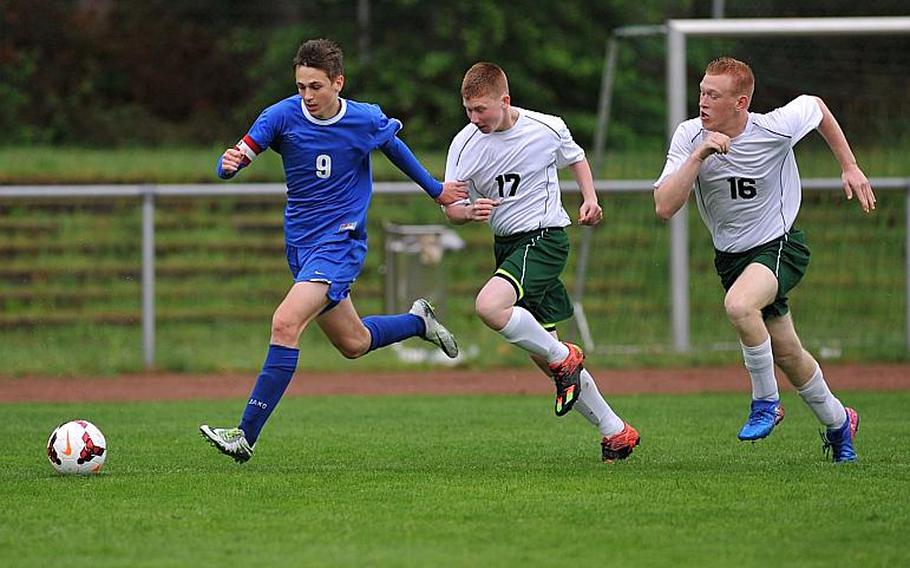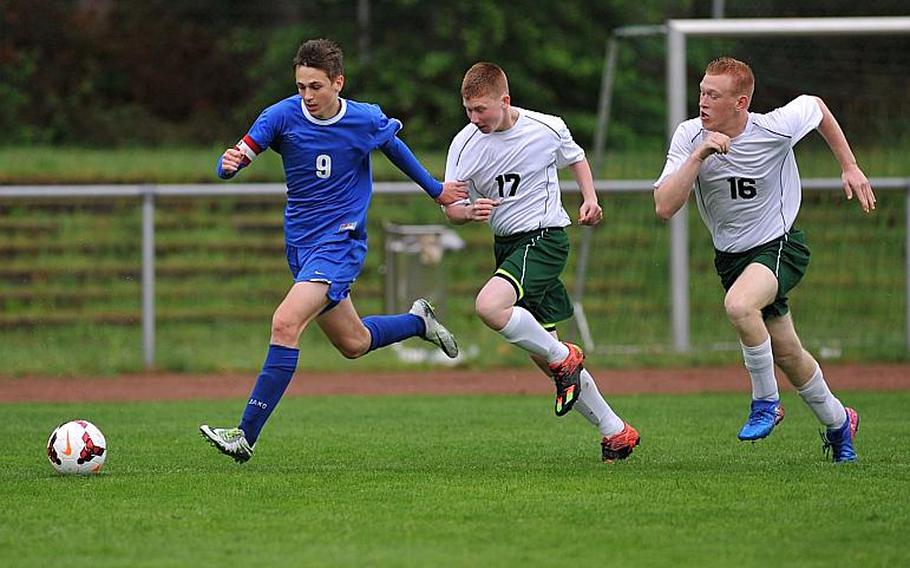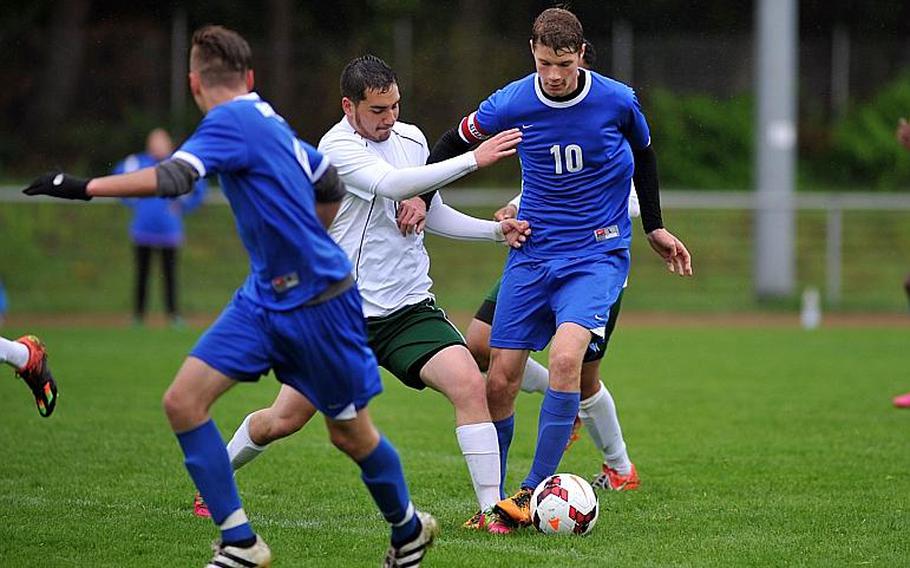 Two of the teams playing for DODEA-Europe Division III soccer championships would have to carry the label of favorites.
The Brussels Brigands boys team went 4-0 in division play during the regular season and matched that during tournament round-robin play. The Alconbury Dragons girls did exactly the same thing. And both are the only teams in their divisions to carry overall winning records (4-3) into the postseason.
Brussels' run included a 2-0 victory on Thursday over Ansbach. The Cougars then rallied for two victories Friday to reach the title game. The two teams square off at 11:40 a.m. at Kaiserslautern High School. Sigonella and Hohenfels play in Reichenbach at 8:30 a.m. for third.
Ansbach and Brussels were supposed to play during the regular season. But the match wasn't played and Brussels earned a forfeit.
Alconbury also defeated its opponent in the finals – Sigonella – by a 2-0 score in round-robin play. The Jaguars and Dragons play at 10 a.m. at Kaiserslautern High School on Saturday. Brussels and Hohenfels play for third at Reichenbach at the same time as the boys third-place game.
Sigonella didn't play any other D-III competition during the regular season. The Jaguars went 3-1 in round-robin play, including a 3-1 penalty shootout victory over Brussels on Friday afternoon that propelled them into the title game.
Unlike the larger schools, D-III schools don't have semifinals, but a two-day span when every team plays against every other one. The teams with the top two records advance to the finals and the next two play for third. That setup means that all but one team in each division play five times over three days.