Admirals will double as road warriors this season
by
Gregory Broome
September 6, 2018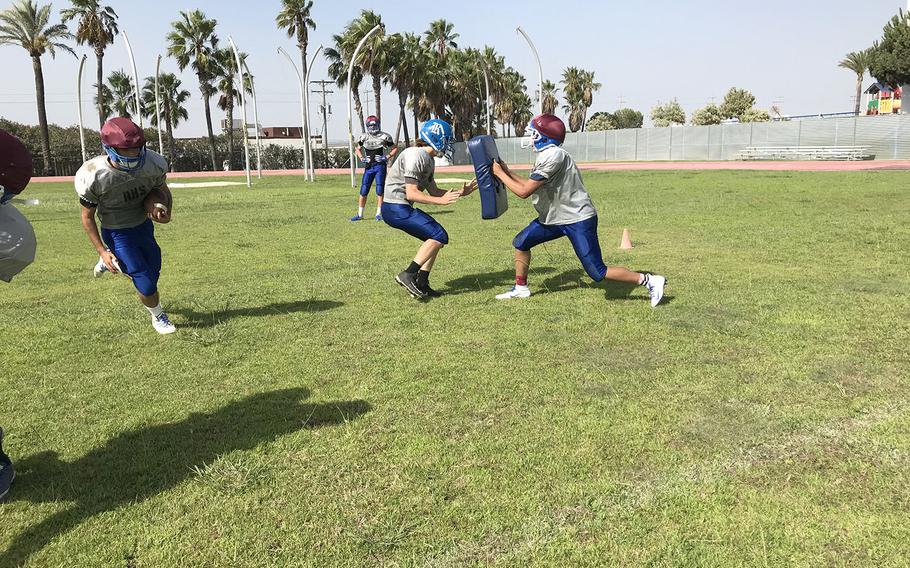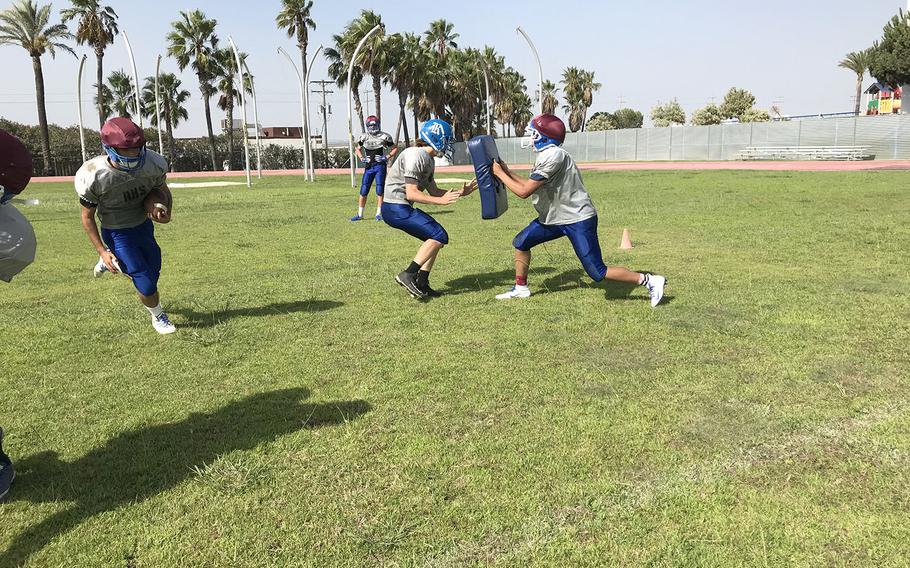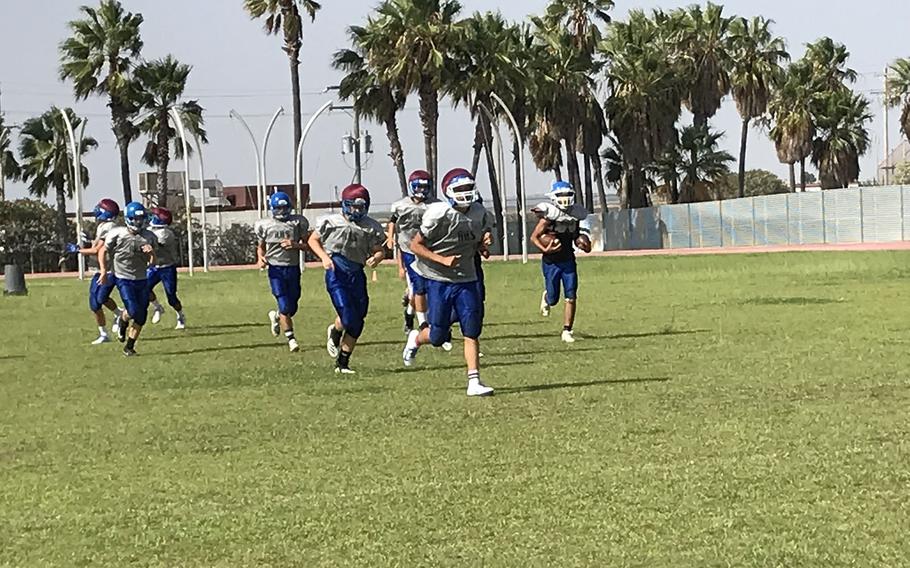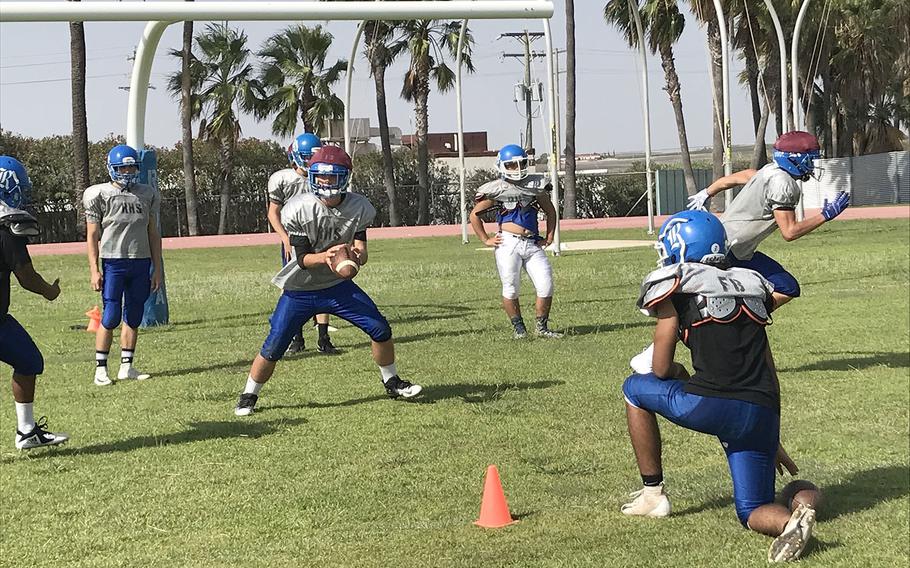 Thirteenth in a series of looks at high school football camps around Europe.
The road to the European championship game in Kaiserslautern, Germany, is never easy for the Rota Admirals, the Spain-based Division II program that is one of DODEA-Europe's most geographically isolated.
This year's road is just a little more difficult.
Rota will be on the road for the first four games of its regular season, starting Saturday with a visit to Vicenza. The Admirals visit Italy twice more, making the long trips to Aviano and Naples, and squeeze in a visit to the Benelux for a Sept. 22 game at International School of Brussels.
And the games don't get much easier at home. The Admirals face Spangdahlem, who beat them 36-19 in the 2017 European championship game, on Oct. 20, then take on SHAPE in their regular-season finale a year after dropping their 2017 regular-season finale to the Spartans.
That's a lot to overcome for Rota, especially in a streamlined Division II that now offers just two playoff spots rather than the previous four. But the Admirals have become adept at overcoming the odds.
Rota's climb from the DODEA-Europe basement to the organization's elite was completed years ago. The school has participated in every Division II title game since 2015, including a championship triumph in 2016.
This year's team has a measure of stability, even as it battles with a shrinking talent base and a swap atop the coaching staff.
Luke Spencer, last year an assistant to Ken Walter, will take over the top job this year while Walter slides in as an assistant. As for the roster, Rota counts 17 returnees among its projected 25-player roster. Still, Spencer warns that the team has "youth in critical areas," expanding the range of possible outcomes in both positive and negative directions.
The Admirals will counter with raw strength. Rota's offensive and defensive lines are "stout," Spencer said, with a foundation of Gavin Vasquez, Charlie Everhart and Alex Bozwell, and the Admirals "worked extremely hard in the weight room" over the summer to prepare for another title push.
If all goes well, that push might propel the Admirals all the way back to Germany.
Twitter: @broomestripes