3 D-I volleyball contenders knock each other off
by
Dan Stoutamire
October 14, 2017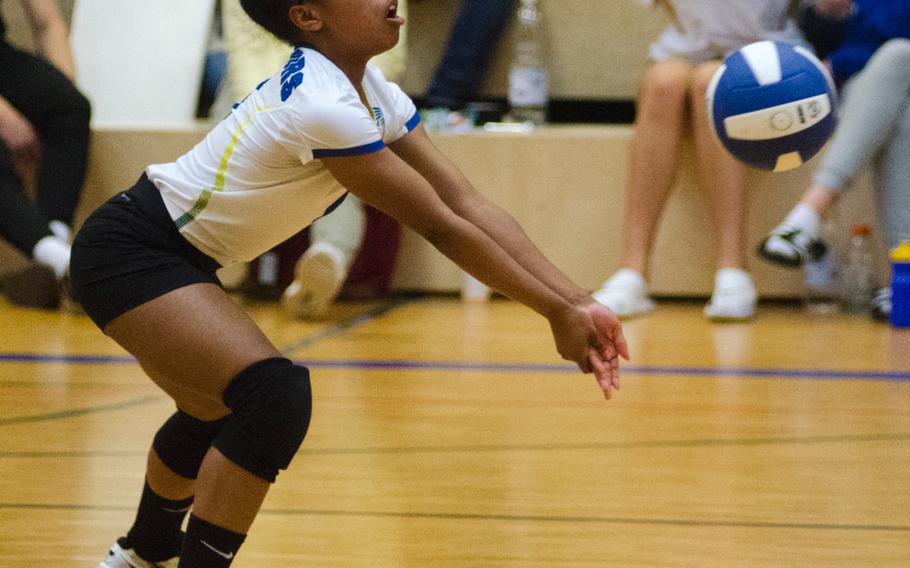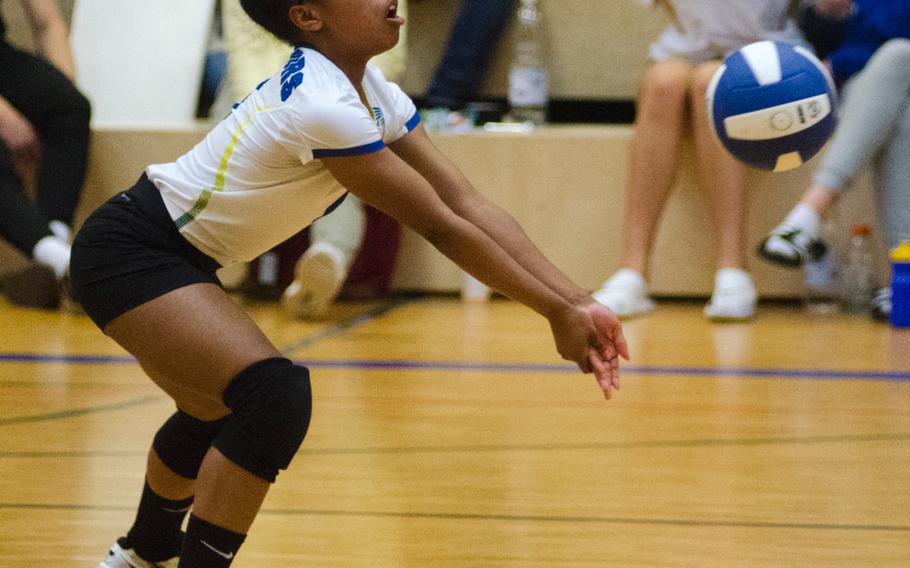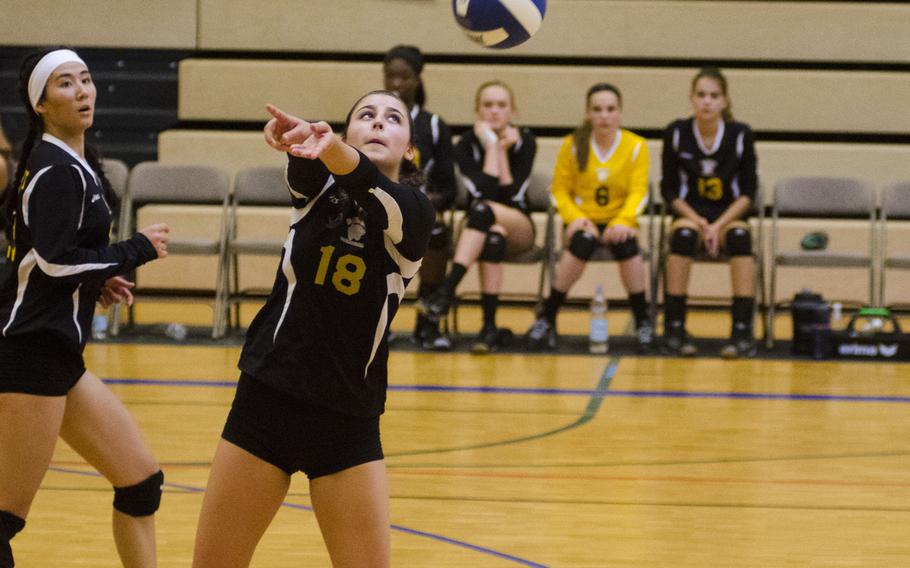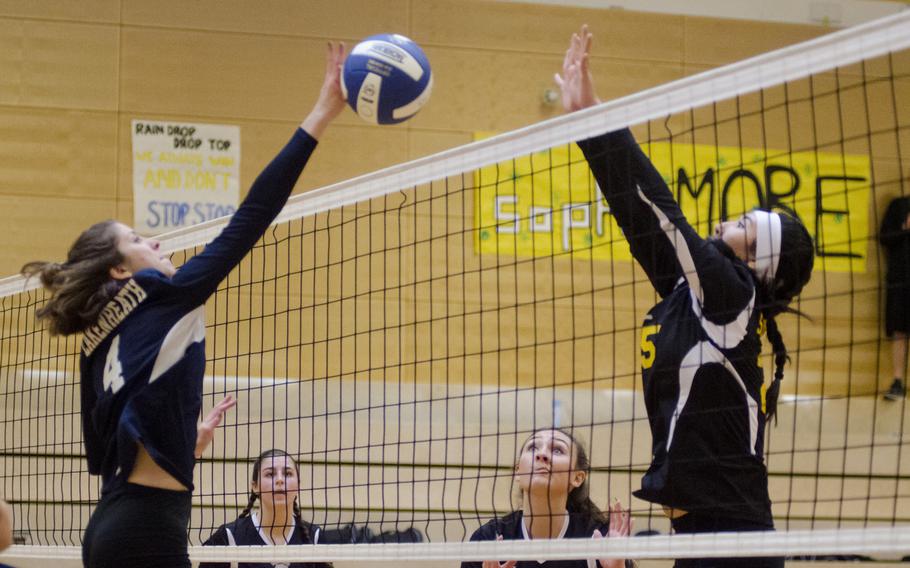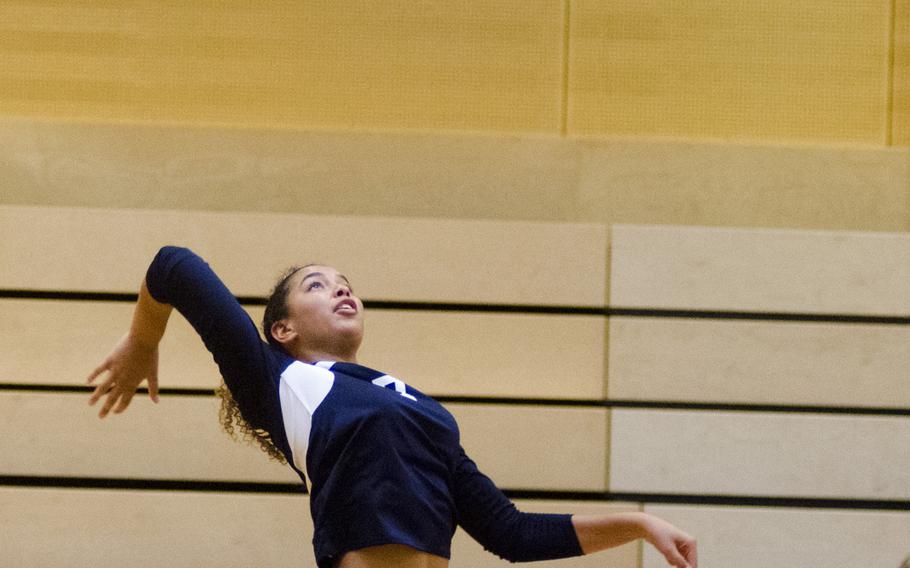 WIESBADEN, Germany — Stuttgart suffered its first defeat of the 2017 DODEA-Europe Division I volleyball campaign at the hands of a Maya Hagander-inspired Lakenheath squad, who in turn fell to hosts Wiesbaden in an up-and-down affair on Saturday - just two weeks out from the European championships.
It's an intriguing preview of what might take place at those championships, as all three teams had their moments and all remain in strong position in the Division I standings. All three went 1-1 on the day, with Wiesbaden beating Lakenheath 25-18, 25-19, 25-16; Lakenheath downing Stuttgart 23-25, 25-22, 25-19, 25-22 and Stuttgart rebounding to beat Wiesbaden 25-15, 25-20, 25-18.
Stuttgart lost most of last year's title-winning squad over the summer to graduation and moves, but still managed until Saturday to go unscathed, posting a 6-0 record in DODEA play. Hagander and company changed that with an impressive four-set win.
The junior posted 11 kills and four aces in the win, and libero Emily Moran pitched in with 18 digs on the defensive end. It was all the more impressive that the Lancers had lost primary libero Clarissa Rook to an injury in their game against Wiesbaden.
"As a team, I think it gives us a lot of confidence – we know we can play up to those stronger teams, so hopefully on the day (of Europeans) I hope we can show that," Hagander said.
The Lancers have a thin squad of only eight varsity players, but Hagander said it highlights the versatility of those eight.
"Each of us is a volleyball player, not just an outside hitter, middle hitter – we can all pass and hit and because there are so few of us on the bench we know we need all the skills."
Despite the shock of a loss, Stuttgart managed to recover impressively for its match against Wiesbaden, showing composure in methodically moving the ball to setters and then on to hitters in a no-fuss three-set win.
"We were passing a whole lot better and working better as a team, and we were getting our passes up which allowed us to get good sets and good kills, because we have good hitters," Panthers junior Carly Sharp said.
Host Wiesbaden showed flashes of excellence, as well, in its win over Lakenheath. Mallory Johnson and Nickeya Marshall, celebrating Senior Day, keyed an impressive front-line and overall team display. Marshall credited strong communication as an element that helped the Warriors to victory.
"We always talk about what we did wrong, and what to improve," she said. "Even if something bad happens, we shake it off and we support each other."
Still, a loss to Stuttgart shows the need for the team to maintain consistency even after breaks in play, something assistant coach Chris Moed said will be a feature of the tournament.
"It's going to be hard; it's a challenge for any team, and that's something we'll discuss – it's more a mental thing than anything else."
Twitter: @DKS_Stripes