Europe H.S. basketball tournaments: Hanau boys hold off SHAPE for third straight D-II title
by
Rusty Bryan
February 27, 2006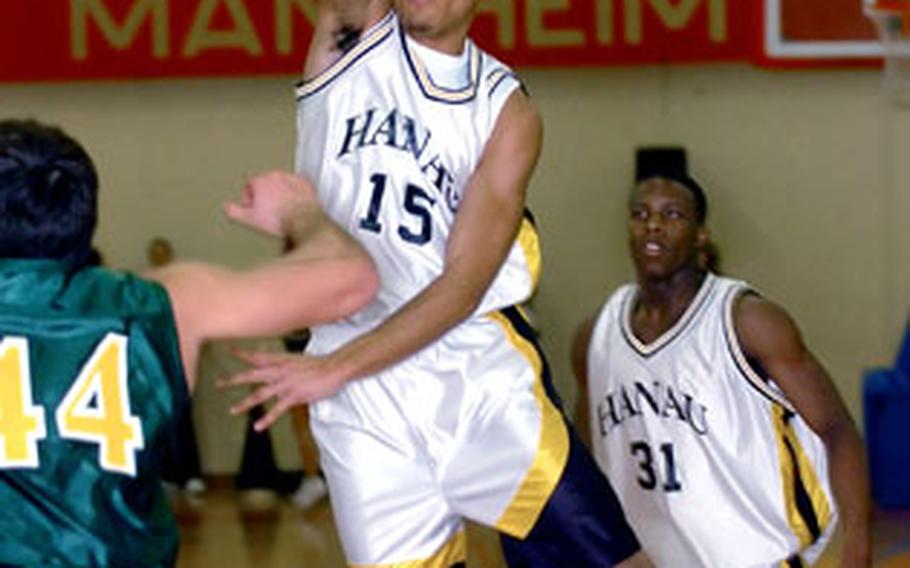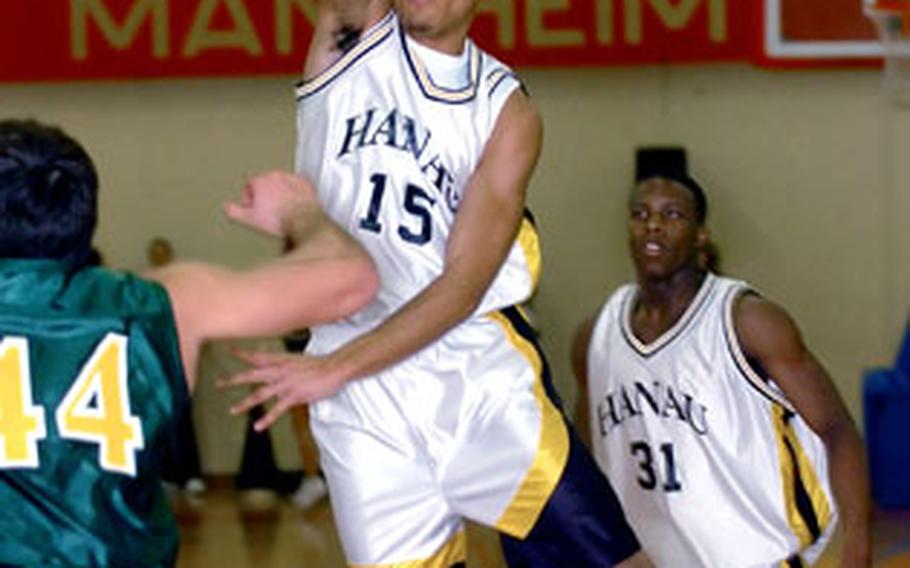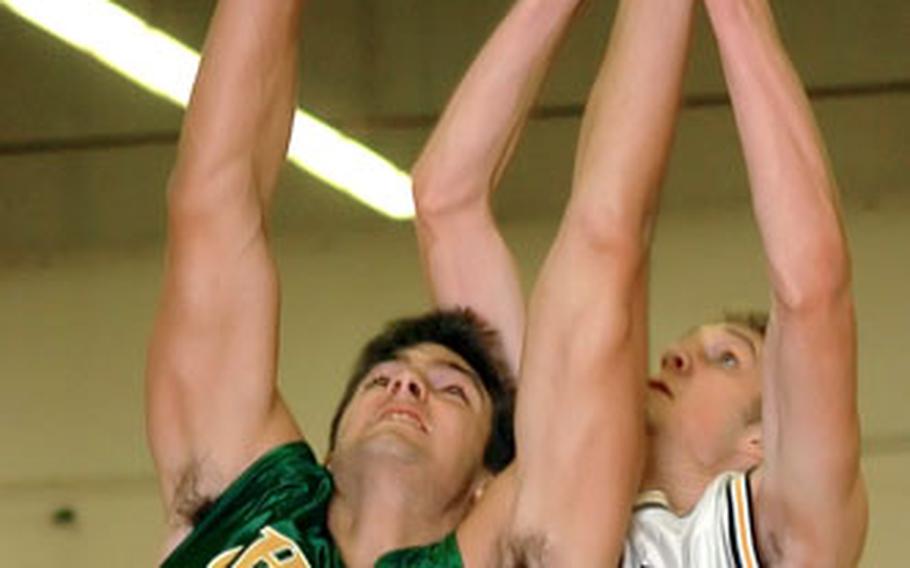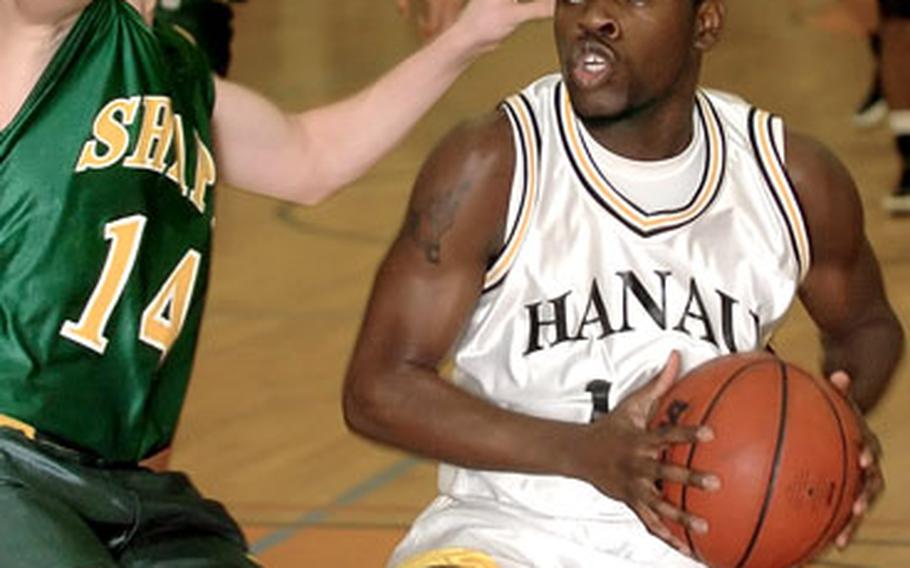 MANNHEIM, Germany — With Hanau's hopes for a third straight European Division II boys basketball championship flickering in the final minute Saturday night, Ivan James and T.J. Shulson went to work, helping the Panthers produce a 46-43 victory over SHAPE.
Hanau was clinging to a 44-43 lead when James outhustled SHAPE's 6-9 Alejandro Villaneuva for a defensive rebound that gave the Panthers control of their destiny.
Hanau spread the floor and ran off all but nine seconds from the clock when All-Europe senior guard Malcolm Lane was fouled and went to the line for a one-and-one try. His shot bounced off the rim, but Shulson was there to pick him up.
Shulson, whose game-high 14 points included his first three-pointer of the year, slipped around the muscular Villaneuva on the Lane miss and snared the most important of his nine rebounds of the night.
"I boxed him out," the slender 6-6 Shulson said about how he kept the rebound out of Villaneuva's hands. "I was going to get the rebound somehow. I wasn't going to let them stop me."
Shulson got the ball to James, who was fouled with 4.2 seconds to play. James sank the first shot to make it 45-43, but missed the second. He atoned, however, by rebounding the miss himself and going to the line again with 2.6 seconds left. He again made the first and missed the second. It turned out to be enough, though, when SHAPE's George Konidaris was just long on a half-court desperation shot at the buzzer that would have forced overtime.
"There was a lot of pressure, but this was our third championship," said James, who scored eight points, about his work in the key during the closing seconds. "I had to pull through."
Ten minutes earlier, pulling through didn't seem as though it would be all that difficult. Hanau was up by 14 with 9:32 left in the game.
SHAPE, however, went on a 16-3 run in a 4:48 span of the third and fourth quarters that reduced its deficit to 42-41 with 4:44 to play. Michael Konidaris, who led SHAPE with nine points, and his brother George each scored six points during the near-miss run.
"They went to a man-to-man, and we started throwing the ball away," explained Hanau coach Tim Smith afterward. "Man-to-man does that to you. They were playing very well."
However, Hanau's backcourt of Lane and newcomer Perry Cannie, who scored 13 points, calmed things just enough for Shulson and James to perform their late heroics. Lane and Cannie were particularly adept at maintaining control of the ball as SHAPE unsuccessfully resorted to fouling in the final minute.
"Coach taught us well," the 6-0 senior guard Cannie summarized.
Added James, the only player on all three of Hanau's present string of championship teams, "You can't ask for a better coach. He is our MVP."
Smith said his team was pointing for the three-peat from the begininng.
"We wanted to do it," he said. "It was something we talked about before the tournament, and they responded. Our kids played their best basketball of the season."