Europe girls softball: Unbeaten Lakenheath sweeps Wiesbaden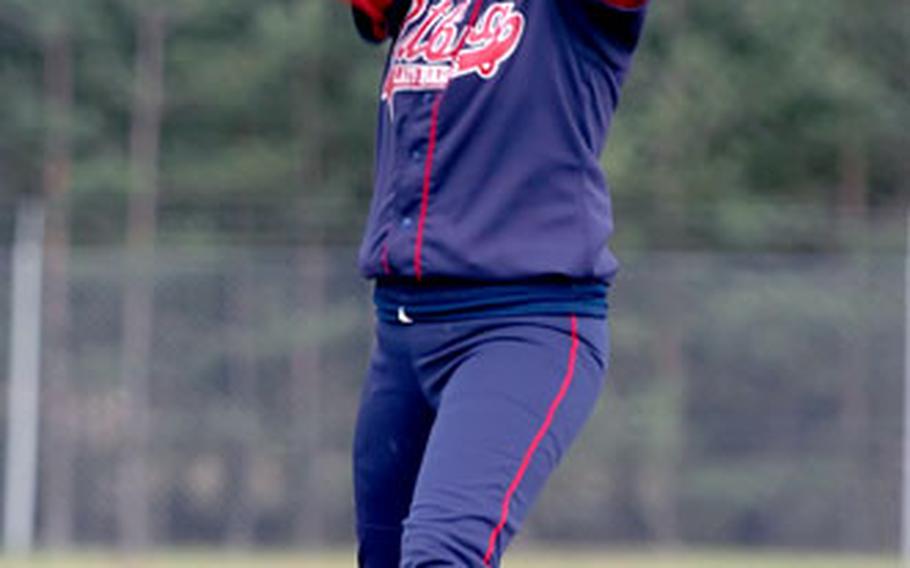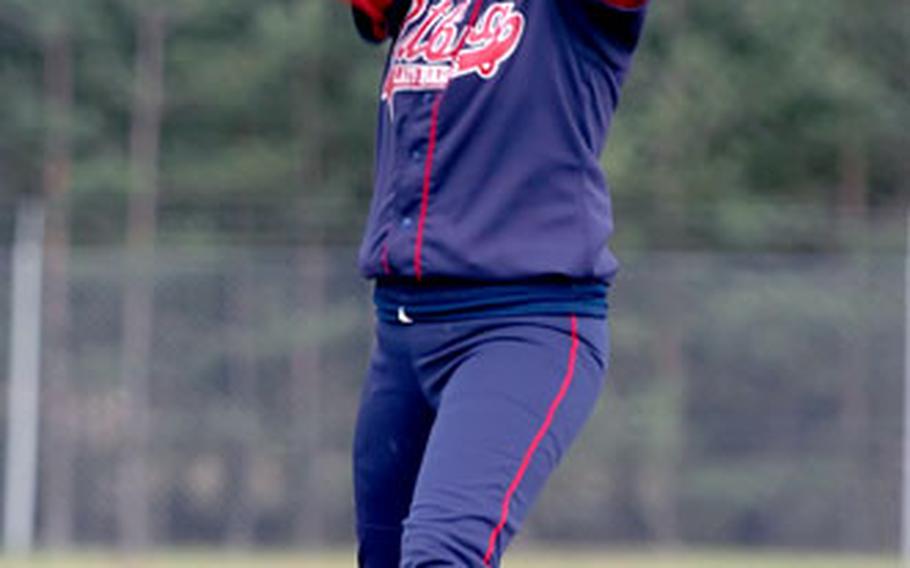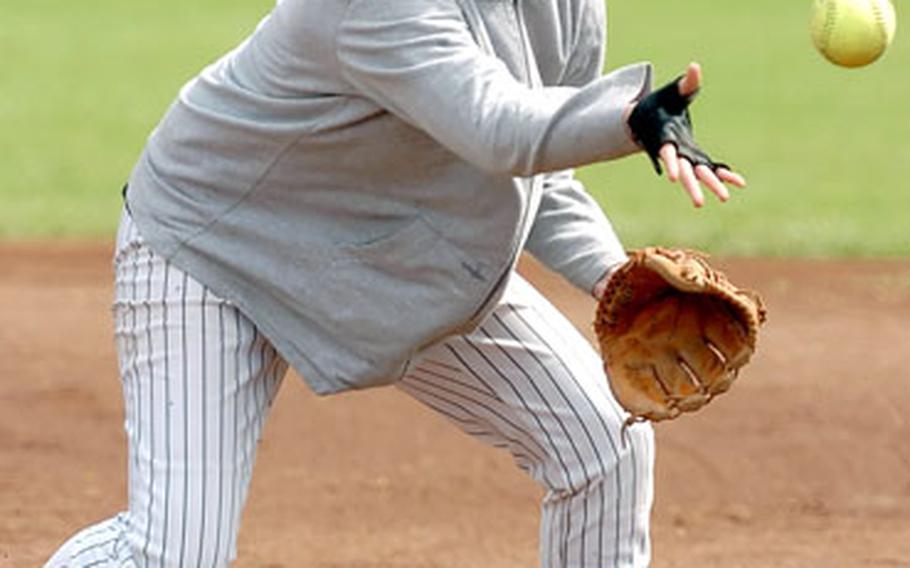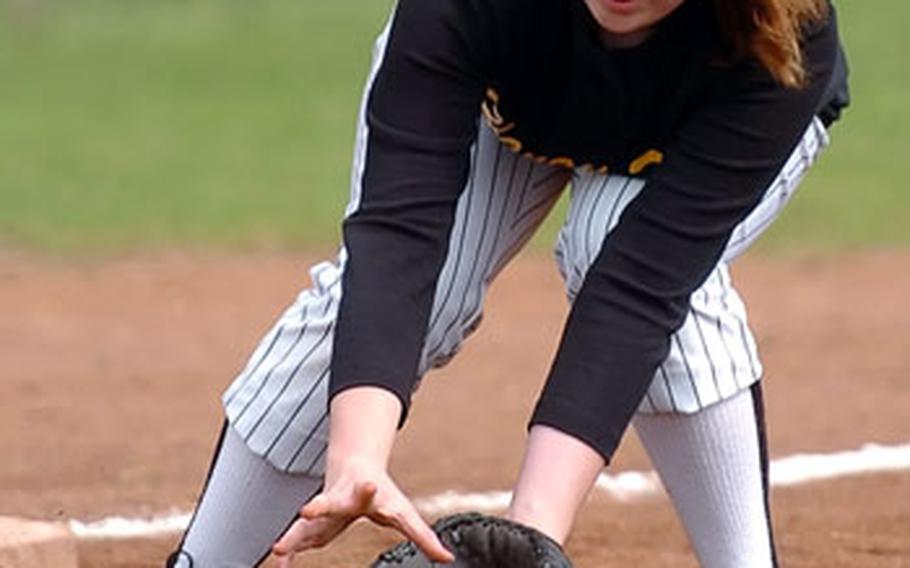 Pitchers Brynn Lipor and Rebecca Groff picked up victories Saturday as unbeaten Lakenheath swept Wiesbaden 15-14 and 14-8 in high school softball.
Lipor, Groff and Jessica Serd each had two hits in the second game as Lakenheath improved to 6-0 overall and 4-0 in Division I.
Jessica Smith absorbed both losses for Wiesbaden (5-3, 3-3 Div. I).
In other softball doubleheaders Saturday:
Ramstein 11-17, Heidelberg 9-5At Ramstein, Lindsay Dunn and Kayla Haven each won to keep the Lady Royals perfect in conference play (6-0).
Gabriella Alexander and Bry Joyner took the losses for Heidelberg (4-4, 3-3 Div. I).
Meghan Gandy drove in three runs for Ramstein in the opener; Jamie Beach homered and went 3-for-3 for the Royals in the nightcap.
Bitburg 16-16, Hanau 0-0At Hanau, freshman Sandra Davidson and senior Ashley Kazmer posted shutouts for Division II leader Bitburg (7-1, 4-0 Div. II) against Hanau (0-6, 0-2).
Kazimer also went 6-for-6 at the plate, with five of the six hits going for extra bases.
Baumholder 4-14, Alconbury 1-2At Baumholder, Jasmine Velazquez won both games, striking out 15 batters in the seven-inning first game and eight in the five-inning second game.
Velazquez, who walked two batters in each game, twice pitched out of jams with runners on second and third in the nightcap by striking out consecutive batters each time. Baumholder improved to 5-3 with the sweep.
Megan Archer struck out 10 Baumholder batters in the opener and limited the Lady Bucs to a .167 batting average but still took the loss. Sarah Stanley hit a leadoff homer in the fifth for Alconbury (1-4).