Europe girls soccer: Patrick sisters lead Aviano vs. Sigonella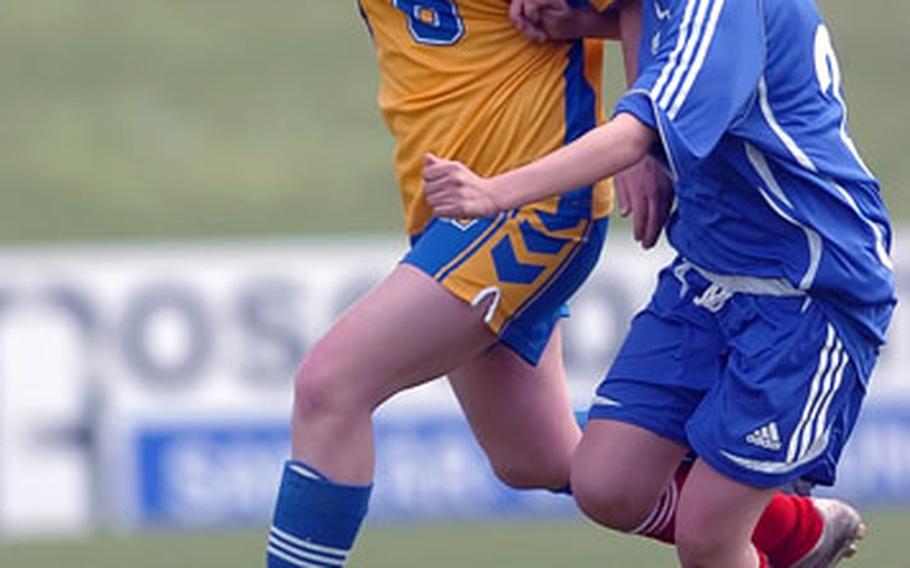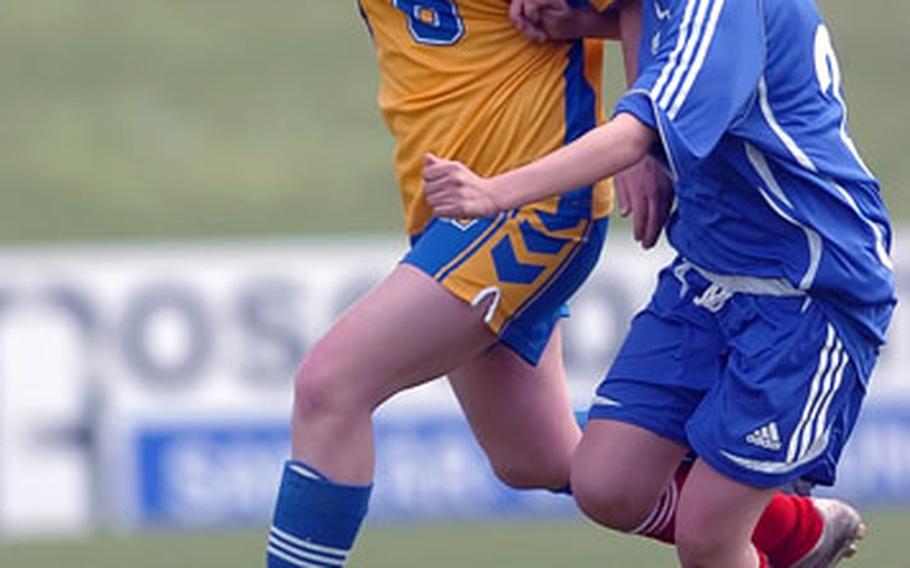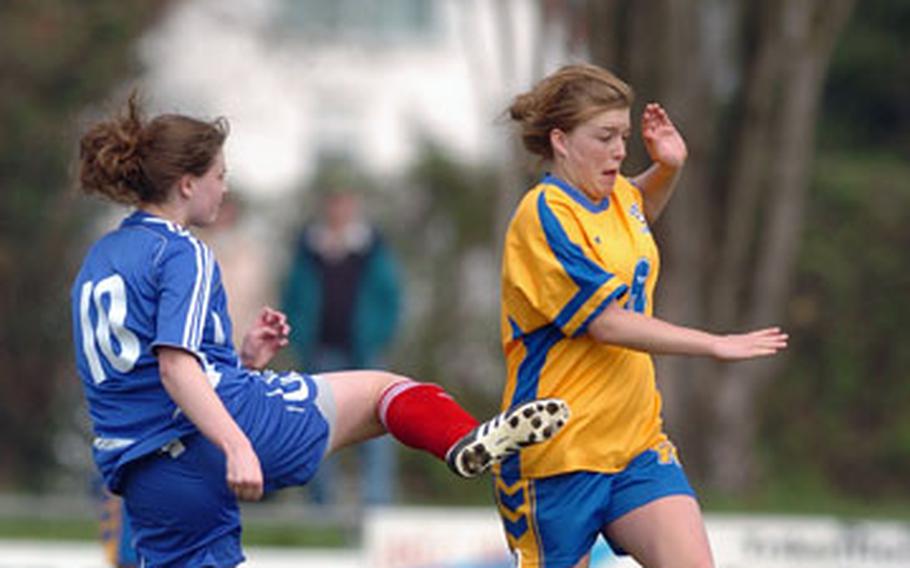 Aviano's Patrick sisters combined for four goals and three assists Saturday as the Saints tuned up for this week's test against unbeaten Naples with a 5-1 victory over Sigonella at home.
Stephanie Patrick scored three goals and handed out two assists, and Brittany Patrick had a goal and an assist for Aviano (3-0).
Jamie Jennett scored Sigonella's goal, her fifth in 24 hours. Jennett scored four times and added two assists in Sigonella's 7-0 victory on Friday at Vicenza. Teammate Whitney Lynch had three goals and two assists in that game.
In other games Saturday:
BFA 2, Vilseck 0At Vilseck, sisters Mallory and Meredith Holladay scored to lift Black Forest Academy (1-3) to its first victory of the season. Vilseck fell to 0-3.
Patch 3, Hanau 0At Hanau, Sally Hogan scored a goal and Kara Hogan had two assists in a showdown of Division II contenders.
Hanau, playing without injured striker Kyri Bye-Nagel, fell to 3-1 overall and 2-1 in II-South. Patch is 3-1 overall and 3-0 in conference play.
Kaiserslautern 3, Lakenheath 0At Lakenheath, Lianna Knight scored a goal and assisted on another as unbeaten Kaiserslautern improved to 2-0-1 in Division I.
Stephanie Colache and Paris Cervantes also scored for K-town, which got great play from Anna Hrushka, Amber Cunningham and Dupe Babatunde, according to coach Brant Tryon.
Goalkeeper Anna Marie Pontius made 20 saves for Lakenheath (2-1 overall, 1-1 in Div. I).
Ramstein 5, Wiesbaden 0At Mainz, Helen Della Rovere scored three goals to help Ramstein (3-0-1, 2-0-1) stay undefeated.
Coach Steve Jewell said the midfield play of Dominique Snyder was instrumental as Wiesbaden (1-3 overall and Div. I) held the European Division I champs to one goal after halftime.
Mannheim 4, SHAPE 1At SHAPE, Belgium, Kelsey Chavarria registered a goal and an assist for the unbeaten Lady Bison.
Sarah Griggs, Sarah Briesly and Tayeshia Jackson also found the net for Mannheim (3-0-1, 2-0-1 in II-North), which got outstanding defensive play from Shumila Moore, Ali Cruz and Allison Mayfield, according to SHAPE coach Shawn Whitehurst.
Ann-Christine Kraemer scored for SHAPE (0-2-1 overall and in II-North).
Bamberg 2, Baumholder 0At Baumholder, Brittany Ficus and Sarah Haight scored as Bamberg improved to 3-0 overall and 2-0 in III-South. Baumholder is 0-3, 0-2.