Europe girls basketball: K-town, Hanau, SHAPE among five to clinch conference crowns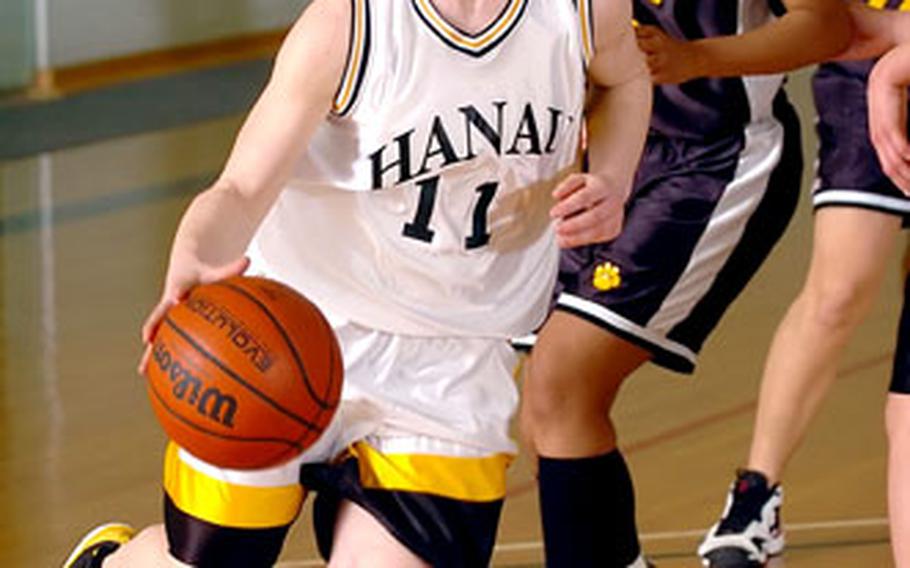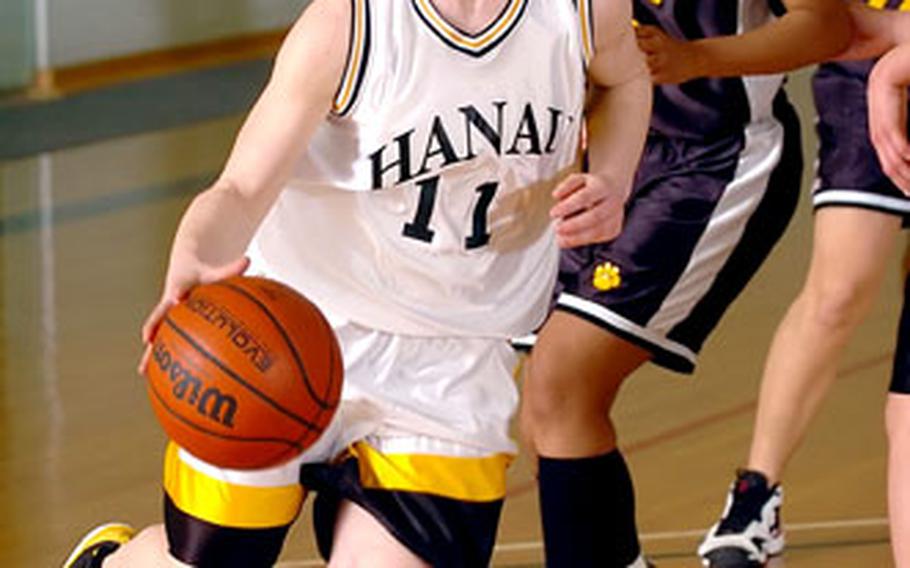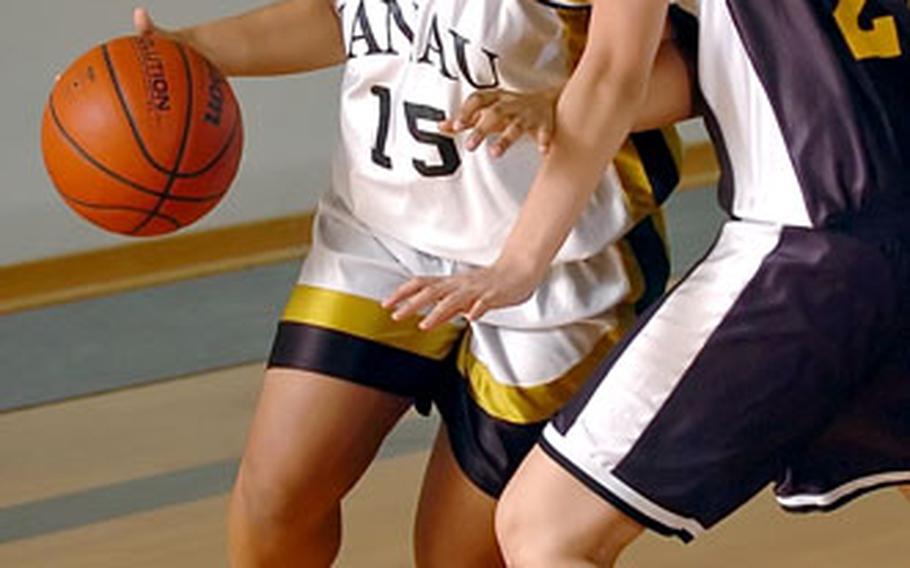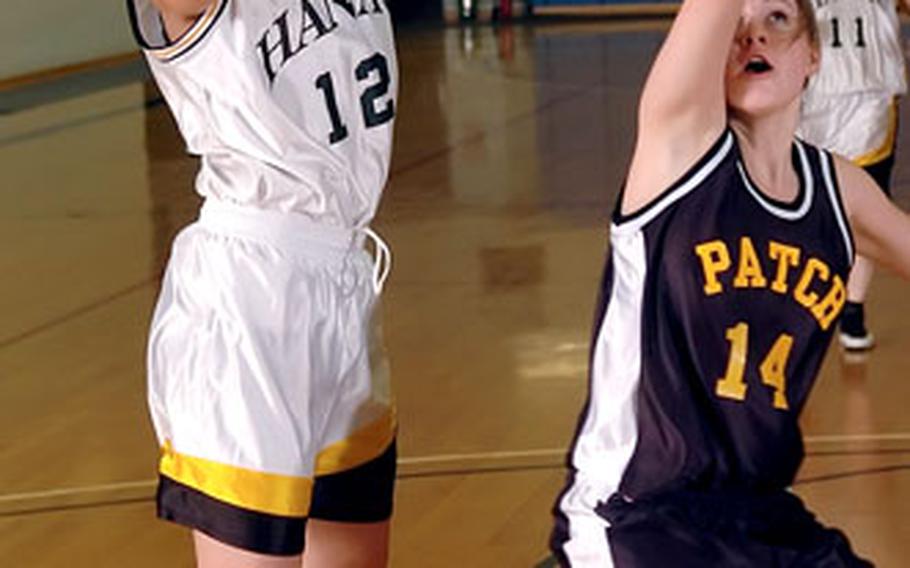 Kaiserslautern, Baumholder, SHAPE, Hanau and Brussels clinched regular-season girls conference championships with weekend sweeps.
Kaiserslautern topped Heidelberg by 20 at home on Friday and Wiesbaden by 29 on the road on Saturday to clinch the Division I crown with two games remaining.
SHAPE's Lady Spartans handed visiting Mannheim its first losses of the season in locking up the Division II-North crown, and Hanau, the defending European Division II champ, knocked off Patch to clinch III-South.
In Division III, Brussels pulled off a sweep at Alconbury to complete an unbeaten run through its III-North schedule, and visiting Baumholder bounced Giessen to claim the III-South crown with one conference loss.
Kaiserslautern goes to 11-0Division I leader Kaiserslautern turned freshman Kamiko Williams loose in its two victories.
Williams burned Heidelberg for 26 in her team's 54-34 triumph on Friday, then came back Saturday to score 18 points and grab 16 rebounds in K-town's 56-27 victory at Wiesbaden.
The Lady Raiders (11-0, 5-0) are assured of the regular-season championship whatever happens in their conference finale on Friday at Heidelberg. They hold the head-to-head tiebreaker edge over International School of Brussels, which completed its season Saturday with a 43-32 victory at Lakenheath.
Megan Gibson, who scored 23 points and grabbed 14 rebounds in Friday's 49-47 loss at Lakenheath, assured ISB (9-3, 5-1) of second place in Division I with 21 points and nine rebounds in Saturday's conference matchup against the Lancers.
SHAPE 45-44, Mannheim 27-24At SHAPE, Belgium, Ashley Jordan scored 18 points and grabbed 18 rebounds on Friday; On Saturday, she registered 16 points and 12 rebounds. Teammate Ebonee DeVos had four points and 12 rebounds on Friday and 13 points and 13 rebounds on Saturday.
SHAPE (8-4) has a 4-1 league record with one conference game left, at AFNORTH on Friday. Mannheim wrapped up its league schedule at 4-2, and SHAPE holds the head-to-head tiebreaker against the Lady Bison.
Hanau 45-40, Patch 27-30At Hanau, the Lady Panthers (13-1, 4-0) rode the scoring of All-European Kyri Bye-Nagel (13 and 11 points) to the III-South crown. Brown took care of the boards (15 rebounds on Friday, seven on Saturday), and Bye-Nagel, Alexis Padgett and Latonya Wilson combined for 15 steals on Friday.
Brussels 33-35, Alconbury 27-29At RAF Alconbury, England, Caitlin Quinn had nine points, nine rebounds, six assists and five steals on Friday and a game-high 13 points on Saturday to fuel the Lady Brigands.
Brussels finished its III-North schedule at 6-0.
Baumholder 56-61, Giessen 25-26At Giessen, the Lady Bucs (12-2, 7-1) romped to the III-South crown behind All-European Tish Schelhas (17 points on Friday and 10 on Saturday) and Heidelberg transfer Kendall Williams (11 points, 12 rebounds on Friday; 13 points, eight rebounds on Saturday).