Europe Div. II playoffs: Top seed Bitburg dominates Würzburg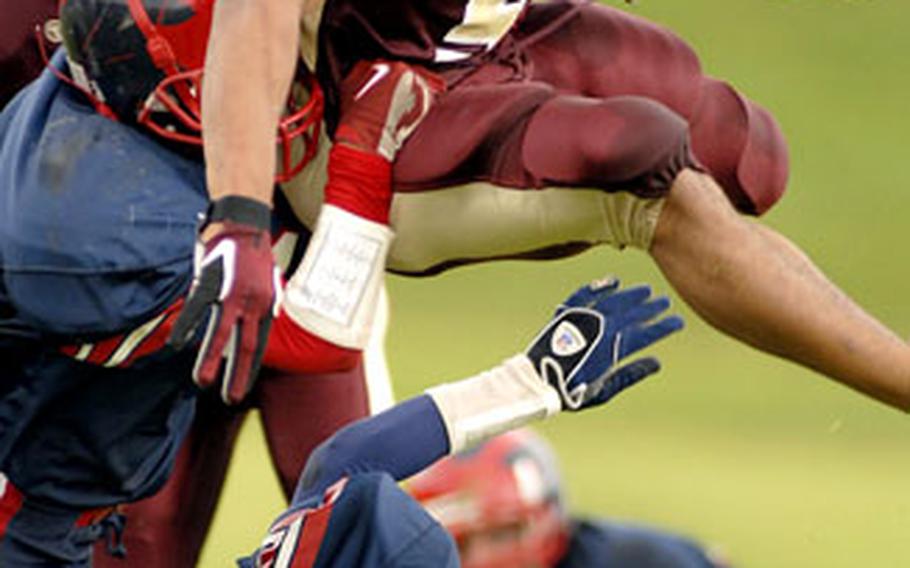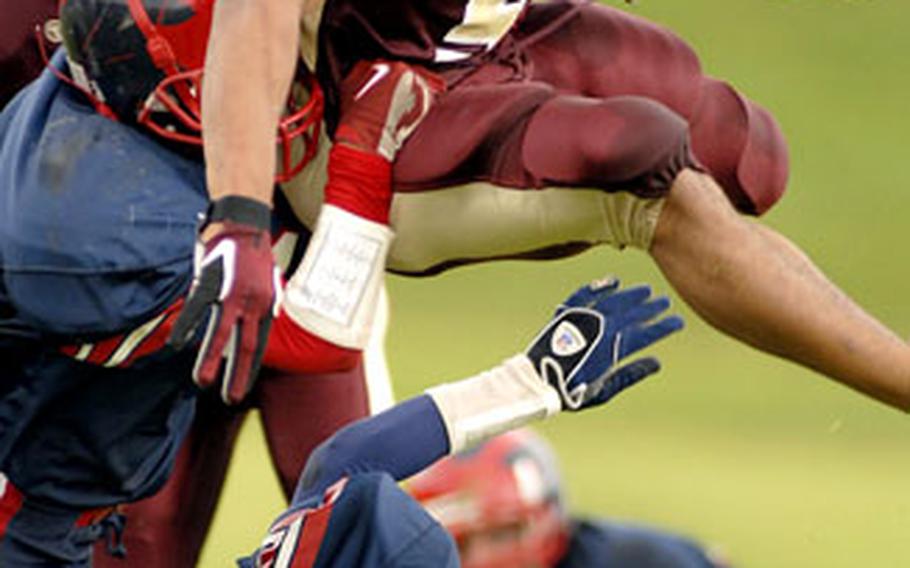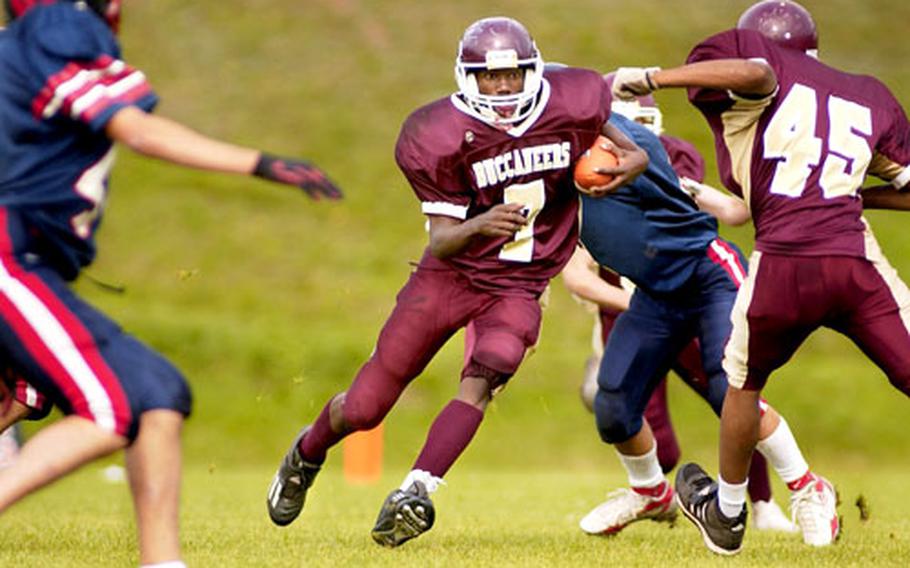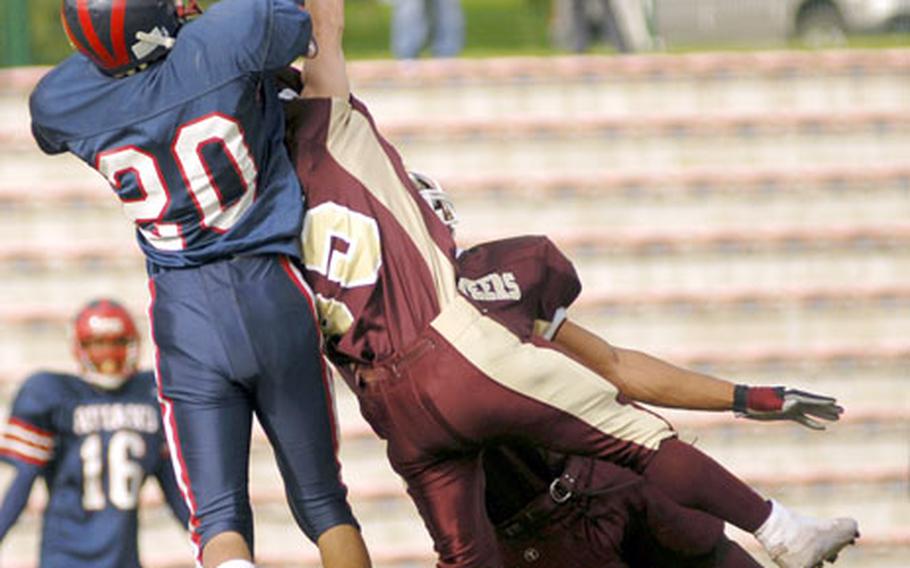 Bitburg played up to its No. 1 seed in Division II-North on Saturday, romping to a 39-0 victory over visiting Würzburg in its playoff opener.
Running back Anton Harris carried 19 times for 139 yards and scored three times for Bitburg. Quarterback Josh Collett, who ran for touchdowns of 60 and 20 yards, gained 107 yards on seven carries.
Jimmy Watts scored on a 50-yard fumble return, and Jason Bush and Mitchell Christiansen also ran for touchdowns, although not all will count in the final stats because of the DODDS-Europe 39-point courtesy rule.
Not content with their offensive output, Collett intercepted two passes and Harris one. Harris and Chris Ramos each had eight tackles, and Terron Jeter was in on 10 stops Bitburg (5-1).
Würzburg (2-4) got 150 rushing yards on 20 carries by Donald Bryant and 13 tackles from Anthony Miles.
In Saturday's other Division II playoff games:
Naples 38, SHAPE 0At Naples, Italy, the undefeated Wildcats, the II-South top seed, rolled behind running and passing touchdowns by quarterback Tyler Terronez and earned a semifinal date at home against Baumholder next Saturday.
Terronez, 3-for-8 for 80 yards with an interception, passed 32 yards to Zach Main for one score and ran 10 yards for a second. B.J. Taylor, Dwayne Robinson and T.J. Lamar also ran for Naples TDs, and Tyler White kicked a 30-yard field goal.
The Wildcats (6-0), who got 16 tackles from Patrick Bowe, 12 each from Ryan Fitzgerald and Phillip Perez and a 40-yard interception return from Will Carrico, led 31-0 at halftime.
For SHAPE (1-5), Alton Steele carried 17 times for 60 yards, and Dave Novak completed five of 14 passes for 55 yards. Middle linebacker John Fitzgerald led the defense with eight tackles and a 13-yard interception return.
Baumholder 61, Aviano 36At Baumholder, Rashad Taylor ran for touchdowns covering 5, 27 and 83 yards and finished with 278 yards on 19 carries.
C.J. Roberts, T.J. Gray, Nick Scurlock and Joe Scurlock also ran for touchdowns, with Joe Scurlock adding a 20-yard scoring pass to True Davis. David Crow returned a fumbled lateral 45 yards for another TD for Baumholder (5-1).
Aviano (2-4) scored 22 points in the final quarter on 69- and 7-yard runs by Ivan Tibbs, and a 16-yard run by Kyle Hernandez. Tibbs finished with 170 yards on 16 carries.
Gary Vogt threw two TD passes in the first quarter, a 20-yarder to Andrew Dean and a 4-yarder to Brad Karlolchyk. Vogt completed 13 of 21 passes for 223 yards.