Europe Div. I football: Wiesbaden stops two-point try to preserve victory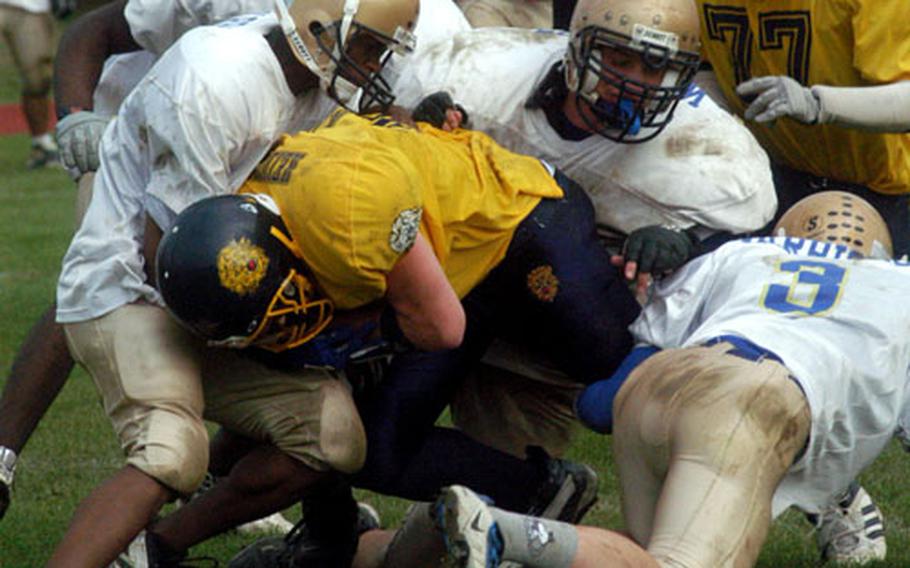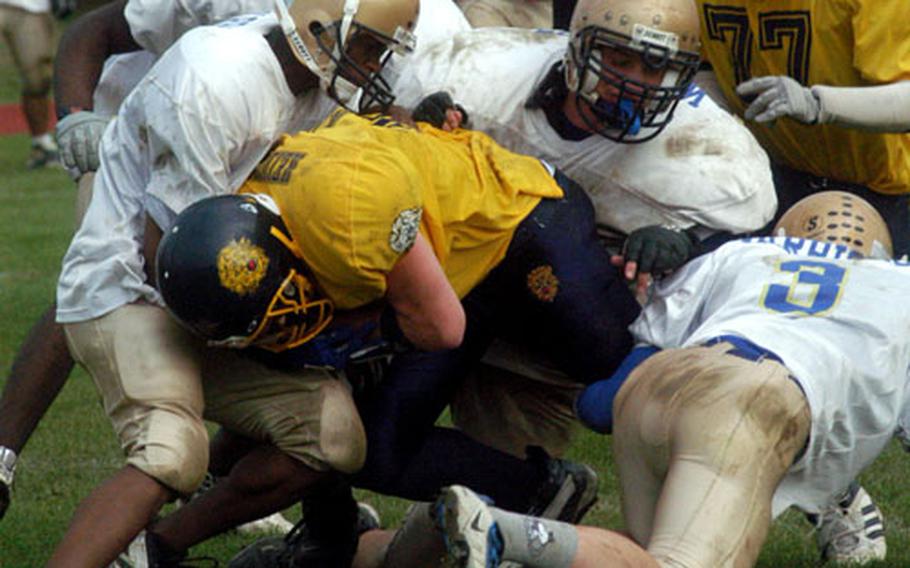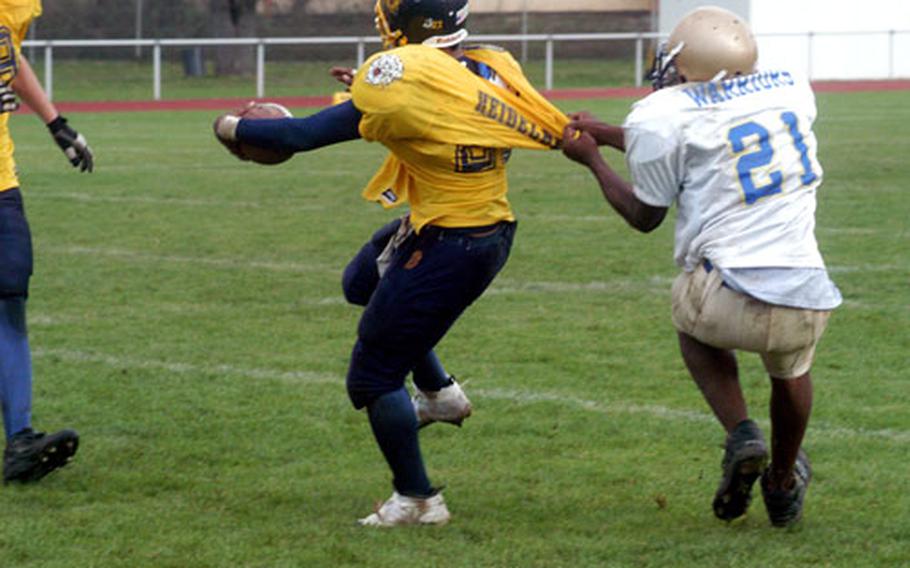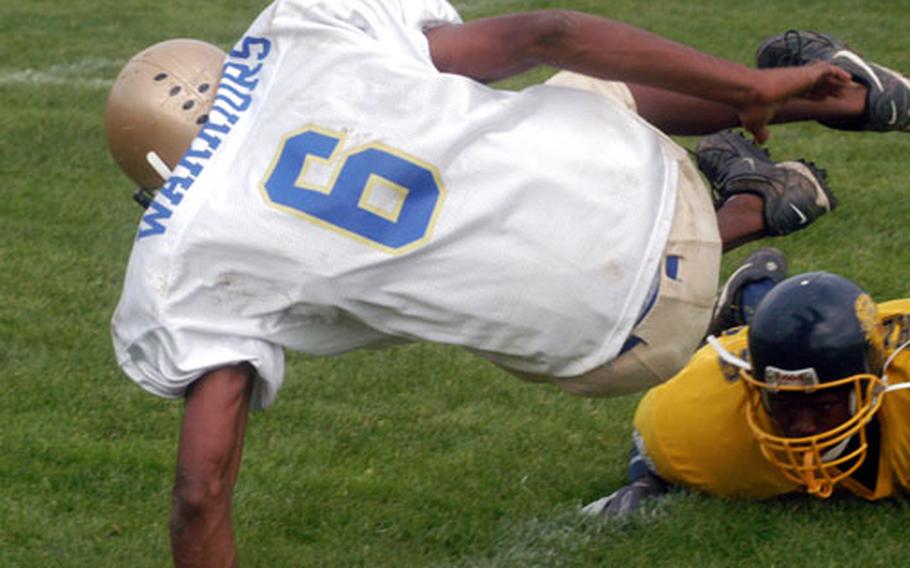 A Wiesbaden defense that shut down Heidelberg for most of the game gang-tackled All-Europe running back Lewis Allen just short of the goal line on a two-point try in the fourth quarter to preserve a 14-13 Division I victory Saturday.
The Lions (4-2), who had scored on a 26-yard run by Allen in the first quarter but were suffocated thereafter, broke through in the fourth quarter and sprang Allen for a 22-yard TD run.
After a Wiesbaden penalty on the PAT try, the Lions elected to go for two points and the lead, only to see Allen stuffed 5 inches from the go-ahead points.
Wiesbaden (4-2) held Heidelberg to minus-5 yards in the second quarter and 6 yards rushing in the third.
The defending European Division I champs, who earned the home field for this Saturday's European semifinal game against Heidelberg, tied the game on Isaac Horton's 48-yard second-quarter TD run and Jay Parker's PAT kick.
After being turned back on two goal-line stands by Heidelberg in the second period, the Warriors took the lead in the third quarter on a 9-yard bootleg run by quarterback Aaron Orr and a PAT kick by Parker that would prove decisive.
Parker then came back to intercept a pass to stop the Lions' final drive.
Chase Socha led the Wiesbaden defense with 11 tackles; Horton and Kendall Watt had 10 each.
Heidelberg got 14 tackles from Blair Wagner and 11 each from All-European Brandon Simmons and Justin Anderson.
In other Division I regular-season finales on Saturday:
Ramstein 35, Würzburg 0At Würzburg, regular-season champion Ramstein (6-0) waltzed behind two first-quarter TD runs by Cyril Borden
Greg Anderson, Adam Despres and A.J. Hawkins also scored for Ramstein.
Würzburg tied Lakenheath and Kaiserslautern with 1-4 conference records and 1-5 overall marks. Whichever school survives the school system's tiebreaker process will play this Saturday at Ramstein in the Division I semifinals.
Lakenheath 17, Kaiserslautern 14At RAF Lakenheath, England, a 10-point third quarter handed the Lancers their first victory of the season and completed a comeback from a 14-0 first-quarter deficit.
Ben Green's 26-yard field goal and a fumble recovery in the Kaiserslautern end zone by Travis Howland provided the victory margin for Lakenheath.
Lakenheath began its road back in the second period on an 11-yard TD pass from Wes Kleniec to Carl Snapp.
Lakenheath got 12 tackles and a sack-and-a-half from Jason Hacker, and Chris Price preserved the victory with a fourth-quarter interception.
Both teams finished the regular season 1-5 overall and 1-4 in league play.