Europe Div. I football: Rivals Ramstein, Heidelberg cruise into final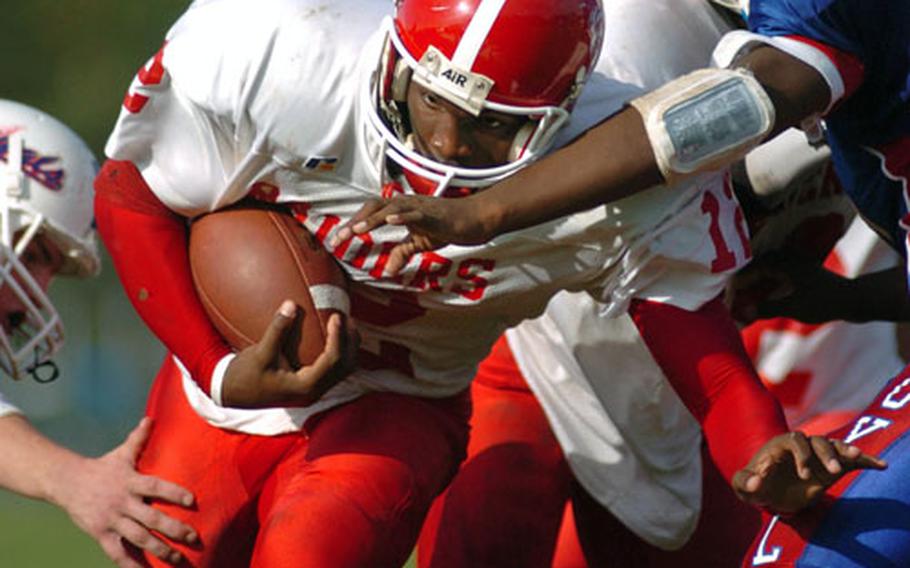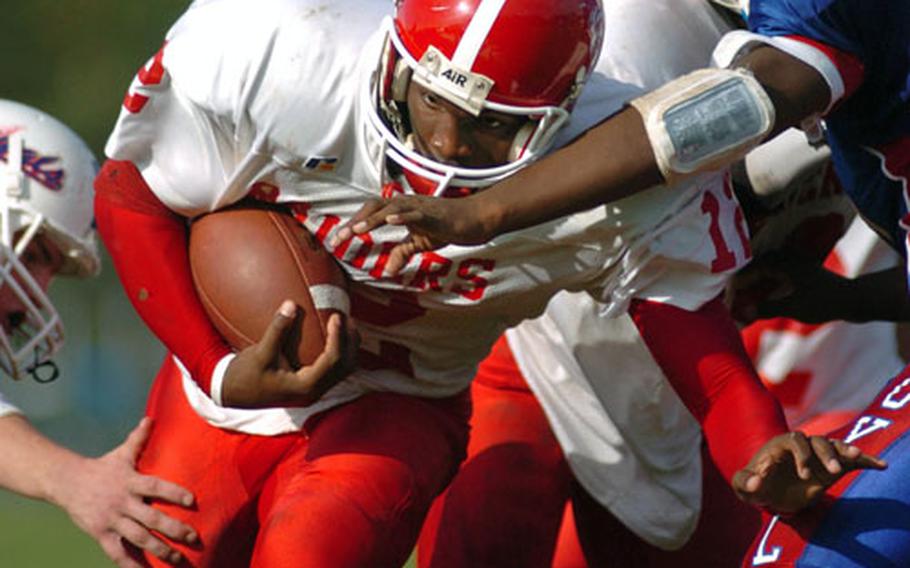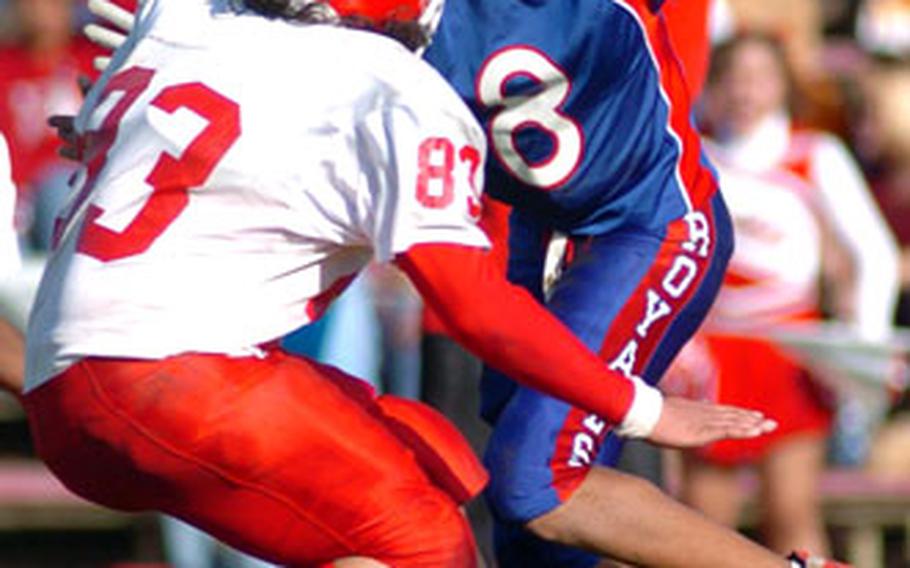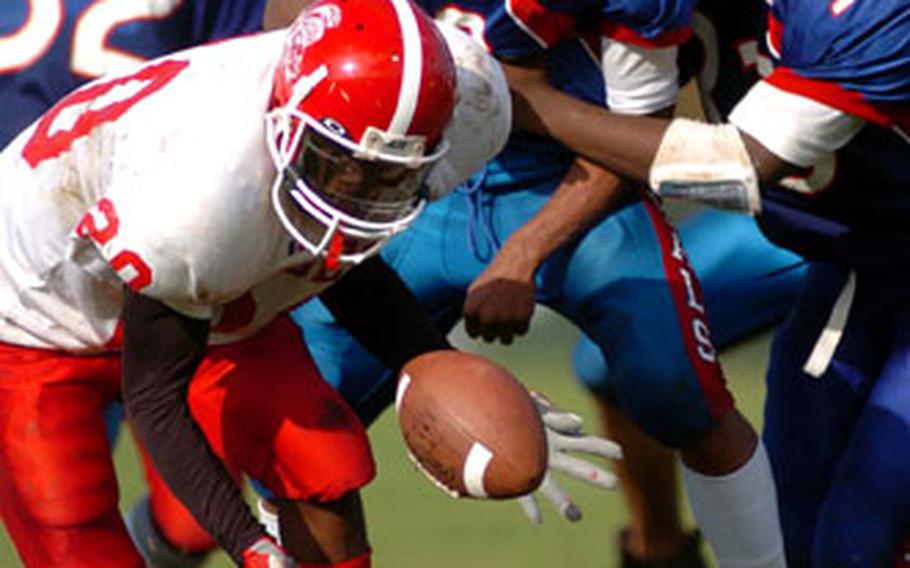 Old rivals Ramstein and Heidelberg moved into the Division I football champship game with easy victories Saturday.
Unbeaten Ramstein (7-0) stopped visiting Kaiserslautern 39-7, and Heidelberg (5-2) jumped on Wiesbaden early and crushed the Warriors 44-6.
Ramstein 39, Kaiserslautern 7At Ramstein, Cyril Borden ran for two touchdowns, and Jackson Knox completed a TD pass to Stephan James to put the Royals up 20-0 at halftime and punch their ticket to to the Super Six championship game at Baumholder on Saturday.
Borden, who carried the ball 16 times for 195 yards, scored on runs of 58 and 4 yards in the first half, then added a 63-yard TD run in the second.
The Royals also got a TD on a 71-yard pass from Joe York to Adam Despres and field goals of 27 yards by Justin Weihe and 34 yards by Joel Smith.
Greg Anderson rushed for 80 yards on 12 carries for the Royals, who were led defensively by 12 stops by tackle Adam Thibodeau.
Kaiserslautern (1-6), which made the playoffs by virtue of a three-way tiebeaker, scored after forcing a fumble on the Ramstein 24 in the third period. Antoine Carter scored on fourth-and-goal from the 1-yard line moments later.
Madison Hayes made 14 tackles for the Red Raiders, who got 71 rushing yards from Quentin Strawder.
Heidelberg 44, Wiesbaden 6At Wiesbaden, it was Heidelberg's turn to win.
The Lions, playing Wiesbaden (4-3) for the third time this season, took the rubber game of the series by rocketing to a 20-0 lead before Wiesbaden ran its second play from scrimmage.
The outcome avenged a 14-13 loss the previous Saturday at Heidelberg. The Lions also beat Wiesbaden 20-14 on Sept. 17.
Lewis Allen ran the opening kickoff 80 yards to the Warriors' 5-yard line to set up the first TD.
Heidelberg then recovered an onside kick and drove for a second score. When Wiesbaden fumbled deep in its own territory on its first play from scrimmage, the Lions converted again.
Freshman quarterback Matt Howard went 3-for-3 with three touchdowns. Allen had 23 carries for 145 yards and two TDs.
"They played their A-plus game," said Wiesbaden coach Steve Jewell, whose Warriors beat Heidelberg to win last year's European Division I crown.
"We played D-minus."