Europe Div. I football: Allen's three TDs lead Lions over Warriors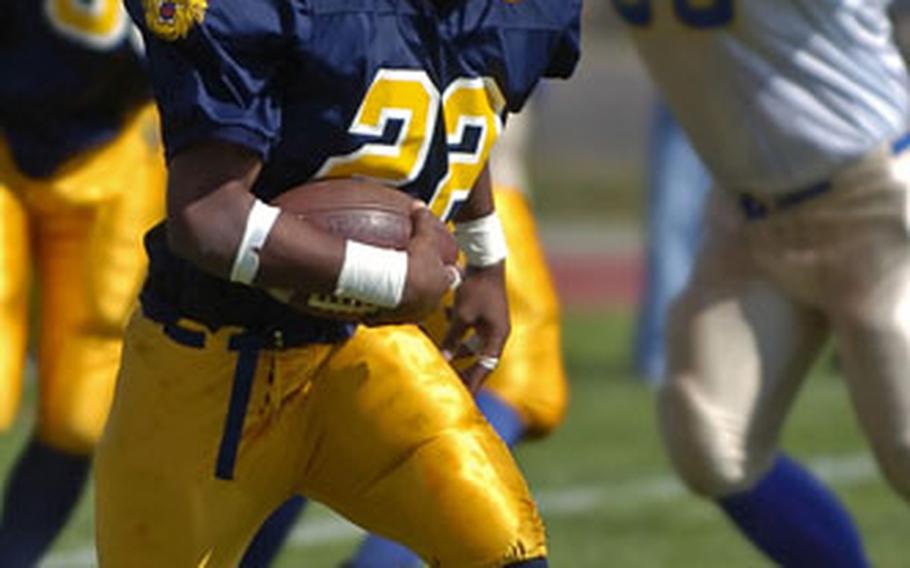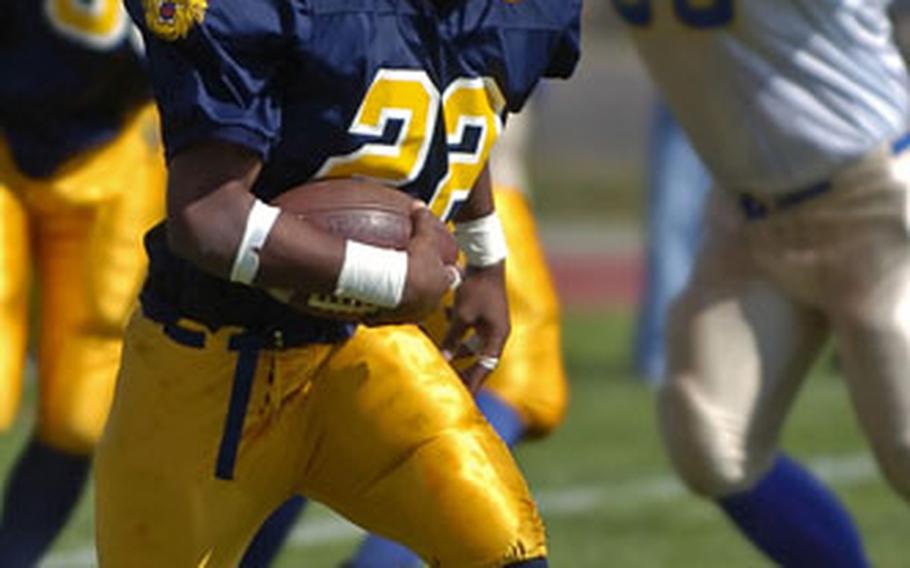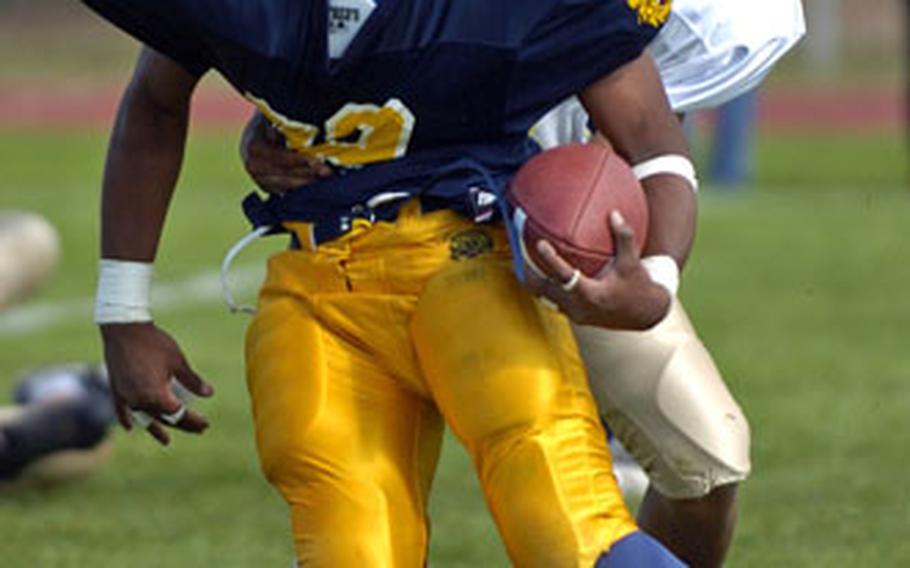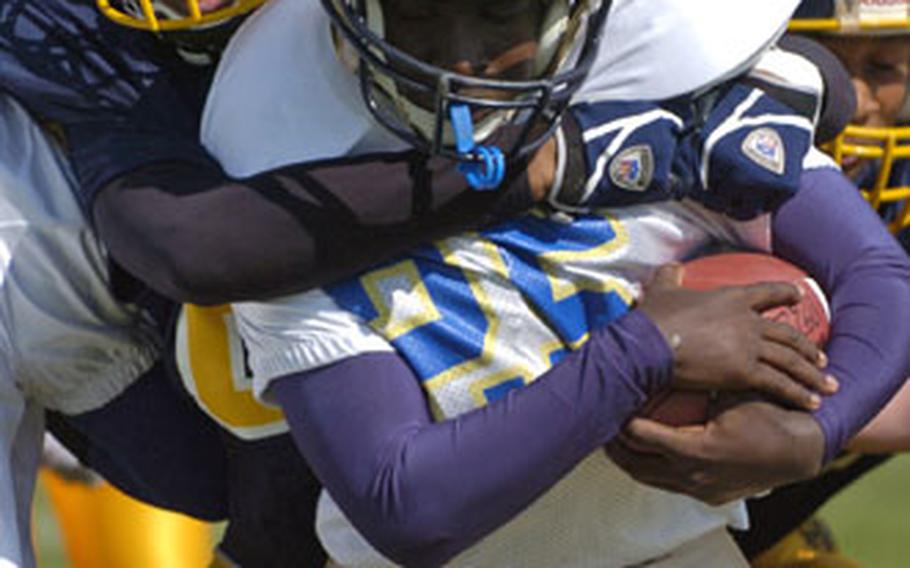 2004 All-Europe running back Lewis Allen scored three touchdowns Saturday as Heidelberg defeated defending Division I European champion Wiesbaden 20-14 at home in a game designated as nonconference.
Allen rushed 28 times for 259 yards and scored on runs of 22 and 20 yards in the first quarter and 26 yards in the fourth.
His returning All-Europe backfield mate, Chris Jones, carried 21 times for 112 yards as Heidelberg got a measure of revenge for last November's 31-7 loss to Wiesbaden in the title game.
Heidelberg held Wiesbaden to 63 yards.
Wiesbaden cut the deficit to 14-7 in the second quarter by recovering a fumble in the Lions' end zone and got its second TD in the fourth quarter on a pass play from quarterback Aaron Orr to Jay Parker that covered 78 yards.
In other nonconference games Saturday involving Division I teams:
Ramstein 13, Würzburg 6At Ramstein, Adam Despres, who earlier had intercepted a pass, forced a Würzburg fumble on the Ramstein 1-yard line with two minutes left to preserve the win.
The decisive turnover was the fifth for for Würzburg and the 11th for the teams combined.
Ramstein fullback Joel Smith, who finished with 129 yards on 13 carries, broke a 45-yard TD jaunt in the first quarter as the Royals took a 7-0 lead. Würzburg answered with a 20-yard TD pass from Cameron Huffman to Joel Marbut, but failed on the conversion.
Greg Anderson's 5-yard TD run was the only score of the second half. Ramstein teammate Cyril Borden rushed for 98 yards.
Würzburg got 79 rushing yards from Quinton Patterson and 10 tackles from Cameron Carroll.
Hanau 27, Kaiserslautern 6At Kaiserslautern, returning All-Europe running back Malcolm Lane rushed for 252 yards and added 124 yards receiving as Division II contender Hanau spoiled Tom Buriss' debut as Kaiserslautern's head coach.
Another returning All-European, Madison Hayes, led K-town with 13 tackles, but the Red Raiders could get little started offensively against the speedy Panthers. Their only score came in the fourth quarter, when quarterback Quinton Strawder hit Shawn Williams with a touchdown pass.