Europe boys basketball: Giessen drops first two of season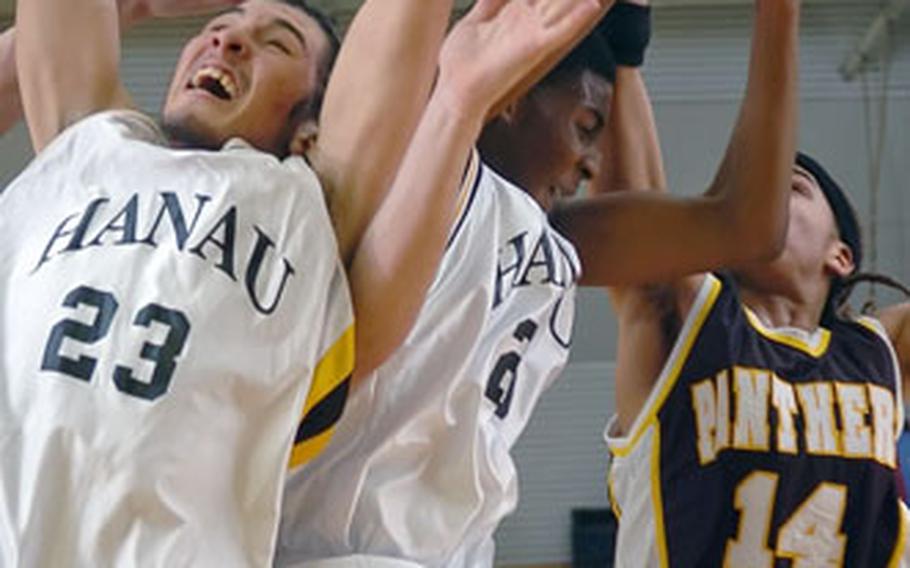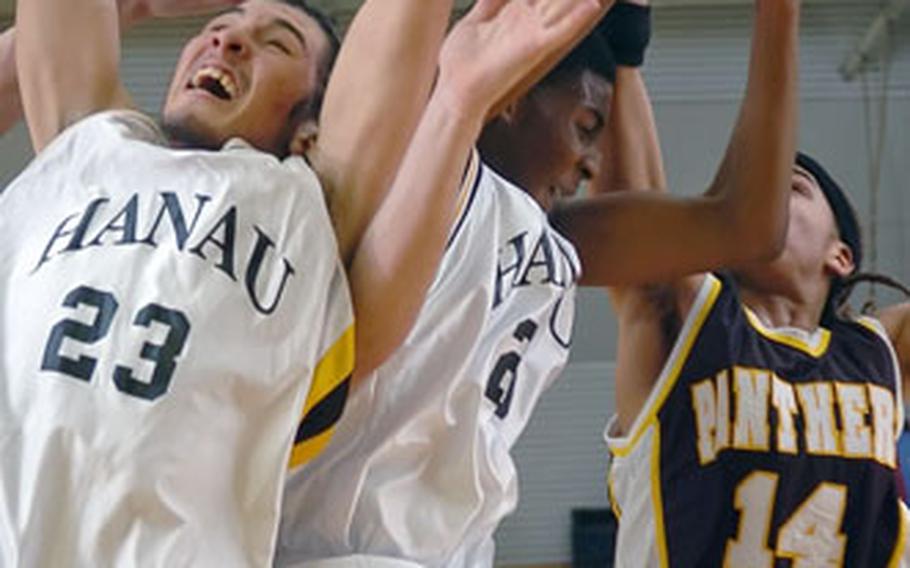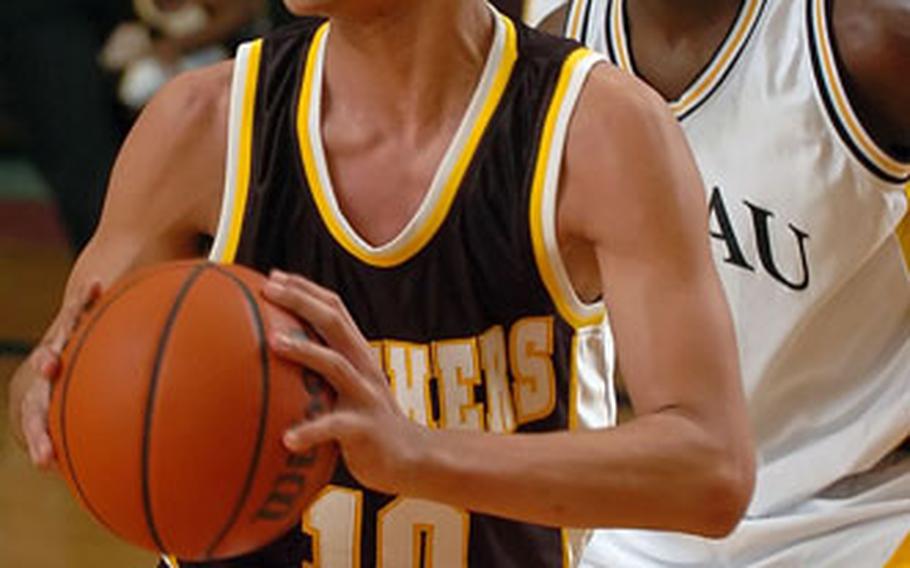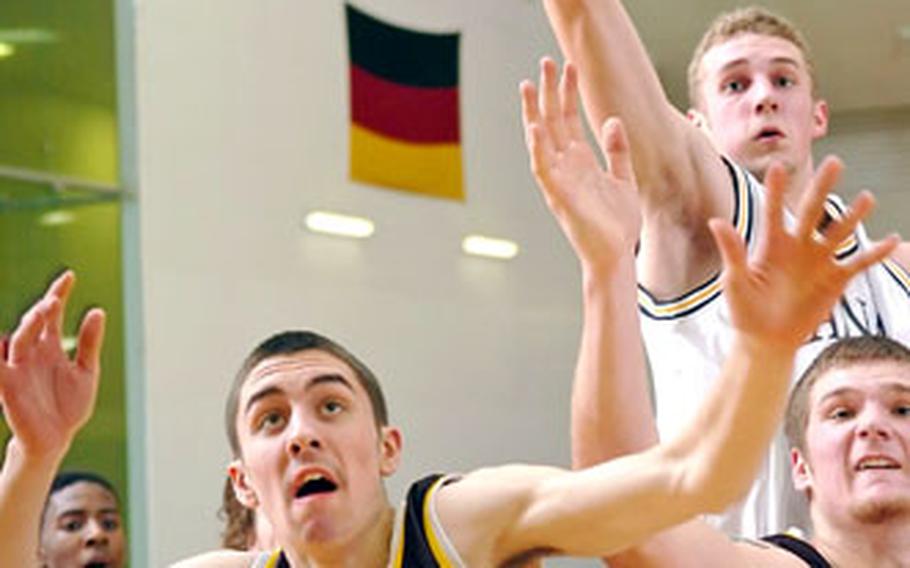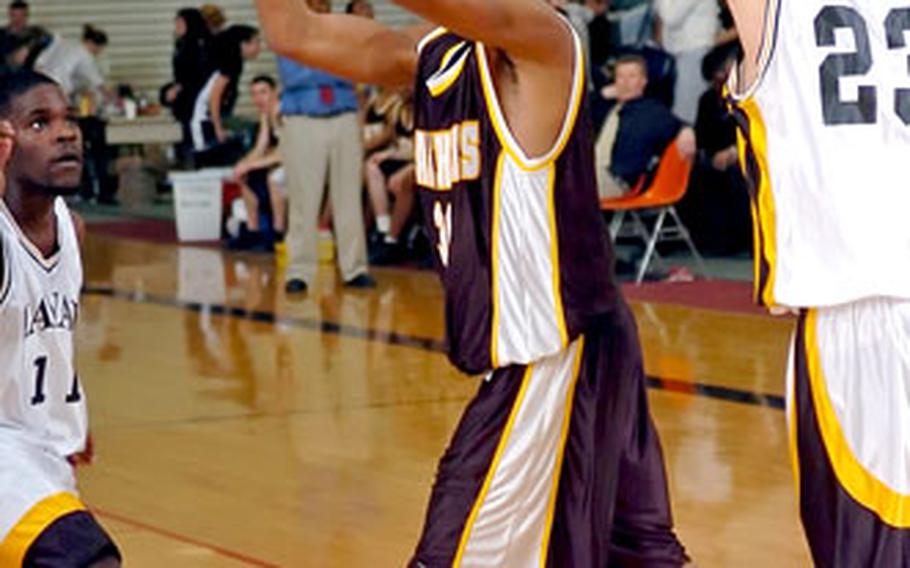 With C.J. Battle in the States for the weekend, even brother Tim's 44 points and 29 rebounds couldn't prevent the Baumholder Bucs from handing Giessen its first losses of the season, 61-58 on Friday and 73-70 on Saturday.
"These were two tough games," Baumholder coach Spencer Bean said Saturday night after his Bucs further tightened the Division III-South conference race.
Sonny Clark scored 21 points on Friday and 18 on Saturday as Baumholder closed out its regular season at 11-3 overall and 6-2 in league play. Giessen fell to 10-2, 4-2 with league games remaining on Friday and Saturday at Bamberg.
If Giessen sweeps those games, Baumholder ends up champs. A Bamberg sweep would set up a points-differential tiebreaker between the Barons and Baumholder. A split would hand the Bucs the title. Giessen cannot finish first.
Baumholder, which led 26-19 at halftime Friday, withstood a 24-point fourth quarter to claim that victory, then rallied from 18 points down in the first half on Saturday for the second win.
"They were on fire today," Bean said of Giessen's early run. "Everything they put up was going in and none of our shots were falling.
"But we didn't change anything."
Baumholder outscored Giessen 23-19 over the final eight minutes for the victory.
In boys' other games of note:
Aviano 71-76, Vicenza 31-51At Aviano, Italy, the Saints (13-0, 7-0) cruised to the American Schools in Italy league crown behind double-figure scoring by six different players.
Friday, Edmund Johnson, Spencer Templeton, Junior Velez, Mike LeGree and Angel Santana each scored in double digits. Johnson, Templeton, and LeGree were joined in double figures on Saturday by Andre Dean.
Xavier Taylor led Vicenza (8-4, 4-2) with 21 points and 11 rebounds on Saturday.
Wiesbaden sets up showdownThe Wiesbaden Warriors will host the Division I regular-season title game this Saturday against Würzburg.
Wiesbaden arranged the scenario by edging Ramstein 55-54 on the road on Friday and thumping Kaiserslautern 46-33 on Saturday.
The triumphs upped Wiesbaden's conference record to 5-0, same as defending European D-1 champion Würzburg.
Hanau 58-79, Patch 44-55At Hanau, the defending European Division II champion Panthers clinched the II-North crown behind the scoring of Perry Cannie.
Cannie broke loose for 40 points on Friday and 29 on Saturday for Hanau (11-3, 4-0). Hanau holds the head-to-head edge over the only league team, Black Forest Academy, with a mathematical possibility of equaling its record.
London Central 55-64, Menwith Hill 27-36At High Wycombe, England, the home team stayed unbeaten in III-North by sweeping visiting Menwith Hill.