Europe Athletes of the Week: Oct. 20, 2011
---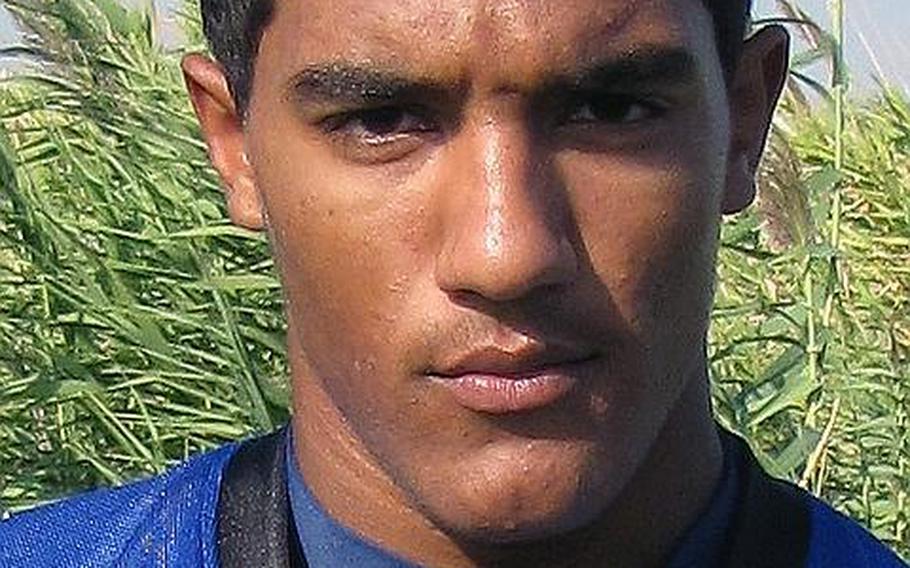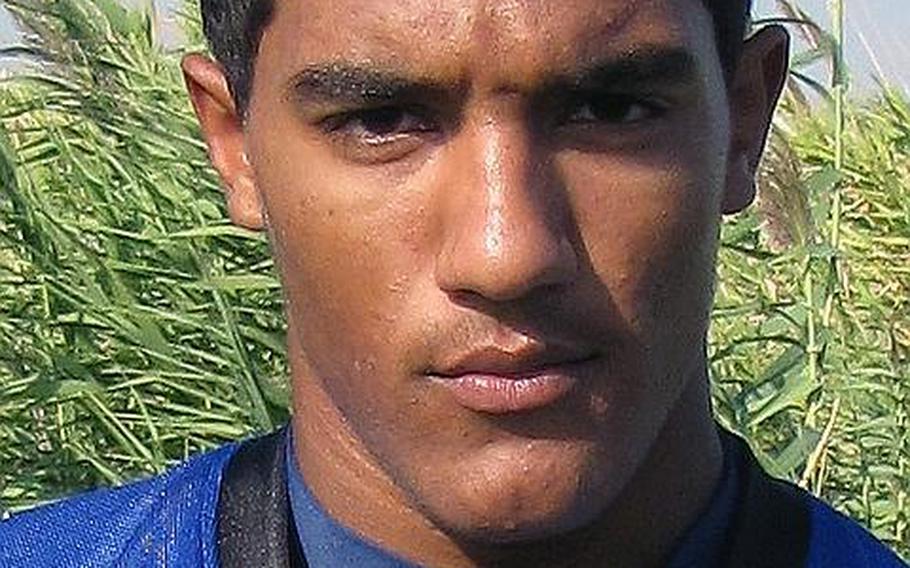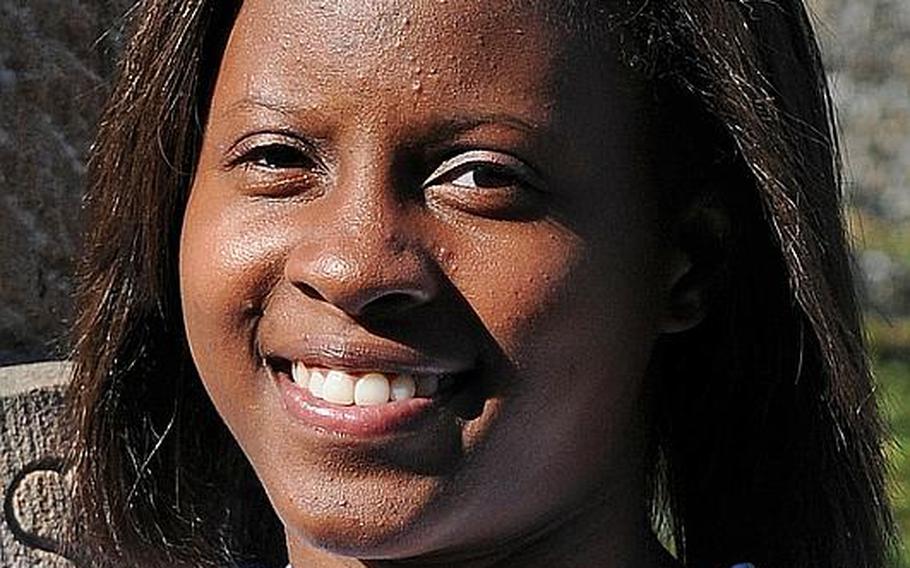 K.C. MasonRota football
Last week - Mason, a 5-foot-10-inch, 187-junior quarterback and middle linebacker, pulled out most of the stops Saturday by rushing for 244 yards, scoring four touchdowns and intercepting three passes as the Admirals completed an undefeated regular season with a 62-7 victory over the visiting Bamberg Barons.
Mason, who averaged 12.8 yards per carry on Saturday, according to Rota coach Jim Crowell, upped his season rushing total to 675 yards in six games, three of which lasted just two quarters because of the 39-point DODDS-Europe courtesy rule.
Vision and strength are the keys to Mason's success on the ground.
"He has a keen sense of reading the defensive backfield and making good yardage based on this," Crowell wrote in a Tuesday email, "and he displays his power as a north-and-south-type runner. We can switch him from quarterback to fullback all day."
Those same qualities make Mason a force on defense, too, Crowell added.
"He is a vicious linebacker," Crowell summarized, "and has good ball awareness at all times," as evidenced by four interceptions and two fumble recoveries this season. "He is very respectful as a player …it is a privilege to be his coach."
Sade UpshawRamstein volleyball
Last week - Upshaw, a 4-foot-11-inch sophomore libero who transferred to Ramstein in August, made a total of 36 digs at Mons, Belgium, Saturday to help the Lady Royals down Division I foes SHAPE and Lakenheath. For good measure, in a five-set match against Lakenheath, Upshaw served 10 aces during a 23-of-24 serving effort.
"Sade is one of the best libero players that I have coached or seen play below the college level," reported Ramstein coach Erin Markus, who played collegiately at Montana State and is a former professional beach volleyball player. "She is so calm on the court and always reading the other hitters in anticipation of where they will attack."
Saturday's digs boosted Upshaw's season total in that department to a team-leading 176 in 11 matches, reported Markus. Despite her size, Upshaw, an 88 percent server, put away five kills on Saturday to give her 28 for the season.
---
---
---
---