Softball Athlete of Year
Enyeart starred on mound and plate
by
Gregory Broome
June 3, 2013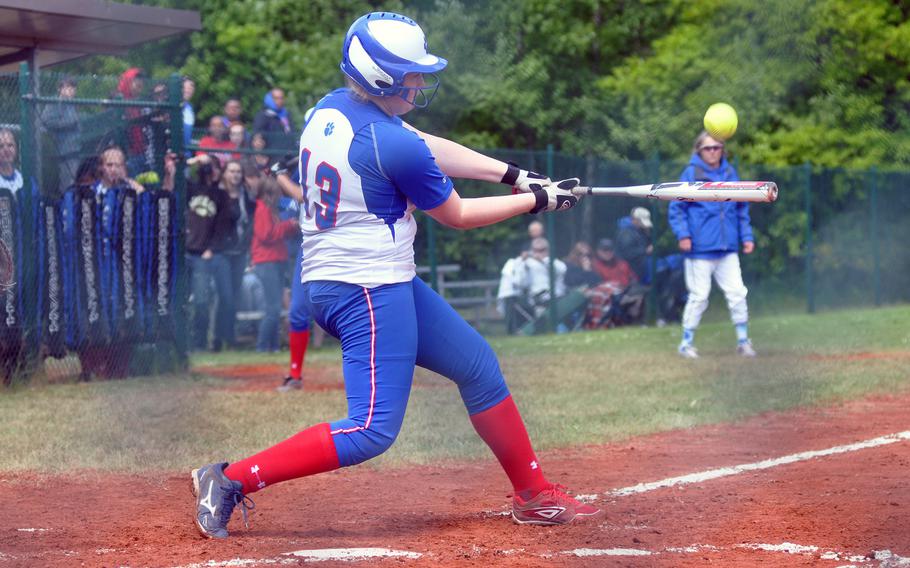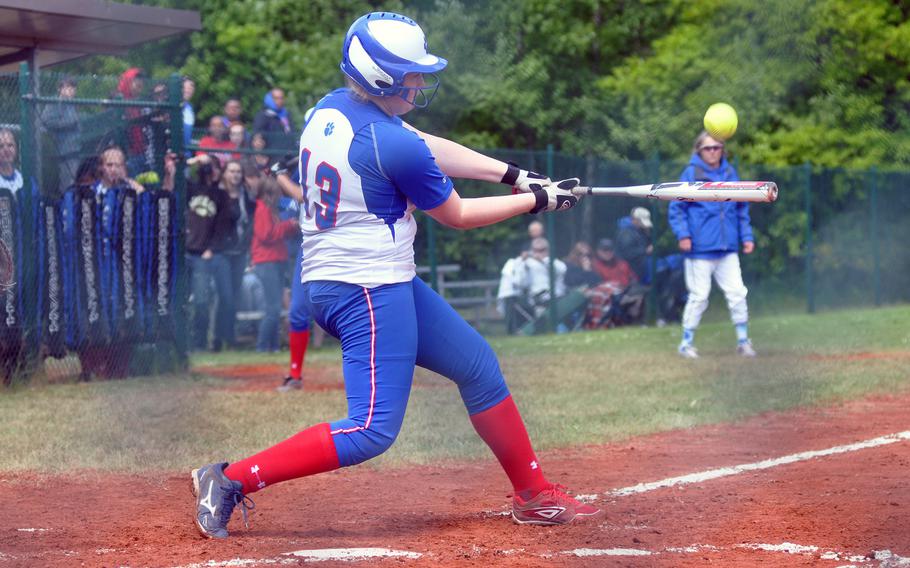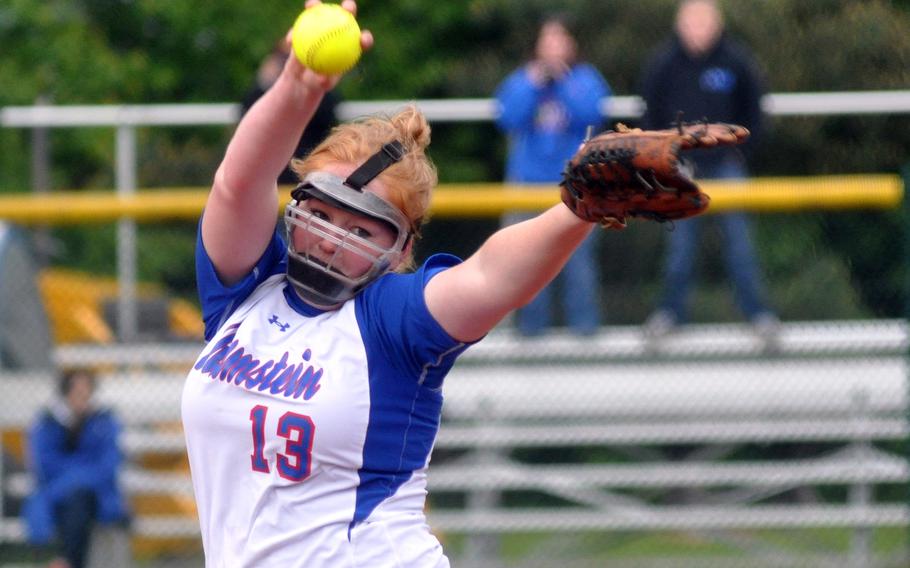 For all the intangibles worth mentioning about Ramstein junior Katherine Enyeart — her leadership, her commitment to the program and teammates, her work ethic — what truly stands out are the raw numbers.
Enyeart played 18 games for the Royals this season, making 66 plate appearances. She hit safely in 34 of those opportunities and drew a walk in 14 more; in short, she reached base three out of every four times she stepped to the plate. Over a third of her hits were for extra bases, including six home runs and six doubles.
With her capable teammates on the bases ahead of her and in the on-deck circle behind her, Enyeart's hits landed for maximum damage. She drove in 41 runs and came around to score herself 35 times.
The dominance continued on the pitching mound. Enyeart allowed just five earned runs over 25 innings while earning six wins for the undefeated Royals. She yielded 12 hits and 12 walks over the season while recording 41 strikeouts. So a batter facing Enyeart was far more likely to strike out than reach first base.
As a result of this statistical mastery of DODDS-Europe, Enyeart is the Stars and Stripes softball Athlete of the Year.
Based, it turns out, on those afore-mentioned intangibles.
"This year, compared to the last couple of years, I worked a lot harder over the offseason to better myself and get ready," Enyeart said. "I was more confident. All the practice really helped."
Enyeart benefitted not just from repetition but from targeted practice, elevating what was already All-Europe-caliber pitching and hitting skills.
At the plate, Enyeart focused more on using her hips in addition to her arms, adding a new dimension of power to her swing. She also concentrated on making sharper contact: in her words, "hitting the middle of the ball instead of underneath it."
On the mound, Enyeart incorporated a curveball and screwball into her repertoire, and found such success that she used the two off-speed pitches almost exclusively over the course of the season, with the luxury of an overpowering fastball as a fallback.
Those improvements, and new ones she'll likely add over the coming summer, bode well for Enyeart's senior year at Ramstein. And with the Royals losing considerable talent, including 2012 Stars and Stripes softball Athlete of the Year Kelsey Freeman and freshmen phenoms Breanna Martinez and Sabrina Martinez, they'll need everything Enyeart can give them as they pursue a third straight European championship.
"Katherine has stepped up her leadership role and is ready to take over," Ramstein head coach Kathy Kleha said.
That's evident in Enyeart's approach to the game. Even as she and the Royals largely dominated, the junior cherished the season's tenser moments.
"The pressure is what makes it more fun than anything else," Enyeart said. "And when you're able to rise above that pressure and do well."
Twitter: @broomestripes
---
---
---
---