D-I softball
Enyeart powers Ramstein to title repeat
---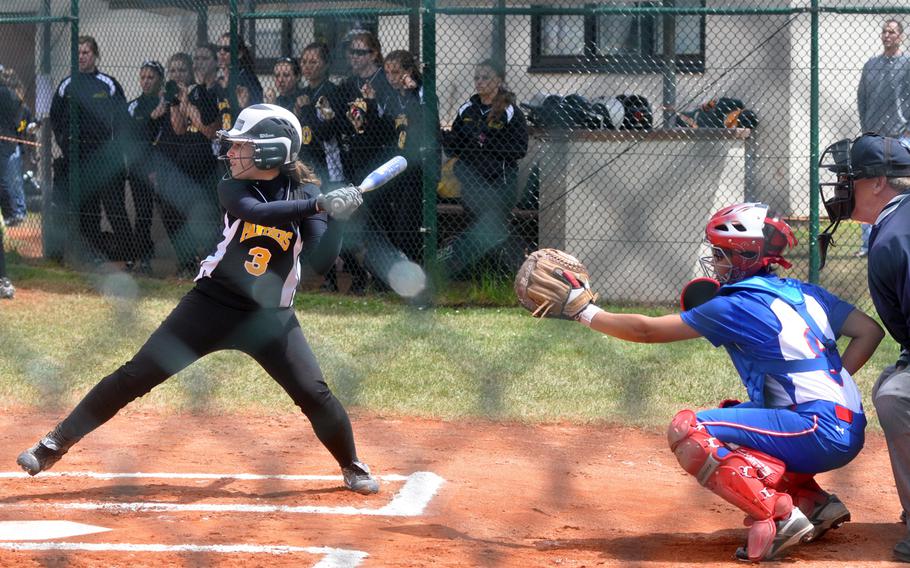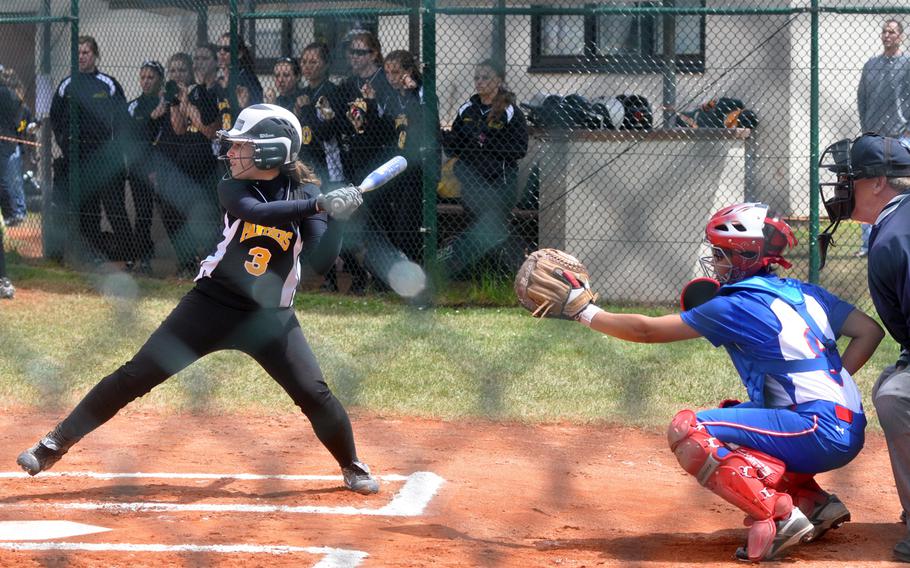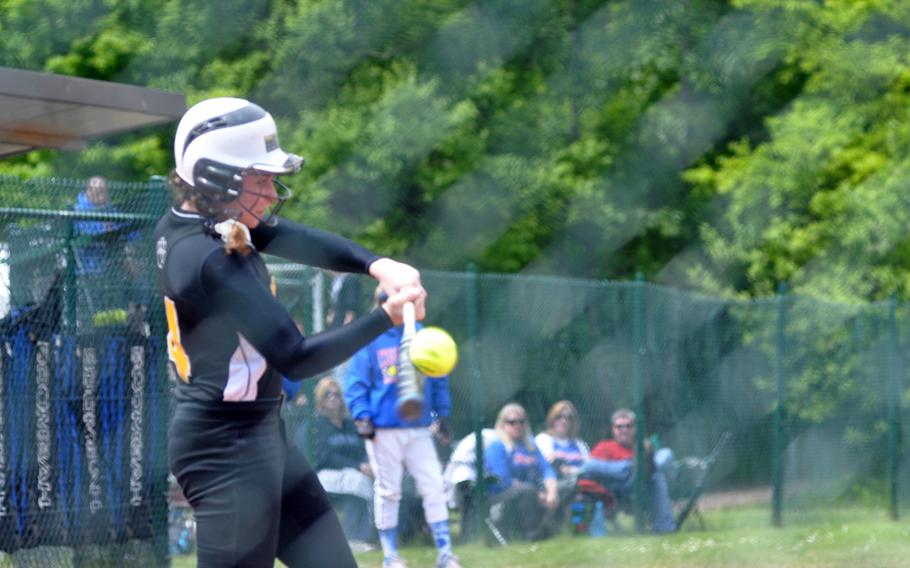 RAMSTEIN AIR BASE, Germany – The Ramstein Royals repeated as Division I softball champs and captured their third title in four years with a 10-3 triumph over Patch on Saturday.
Powering Ramstein to victory was Katherine Enyeart. The junior slugged two towering home runs over the outfield fence and drove in five runs in the process. She finished 3-for-3 for the day.
The first baseman also came in to relieve starting pitcher senior Kelsey Freeman in the fourth inning with Ramstein up 6-1. It wasn't due to Freeman being ineffective, but more, Enyeart said, to change things up and throw Patch batters a slight curve. "It was a good move on their part," said Patch head coach Brian Tingey. "We just started getting adjusted to Freeman and then Enyeart comes in."
Enyeart said she and her teammates came into the game simply looking to play what they call "Royal Ball." Asked to define it, Enyeart said it means making as few mistakes as possible and hitting the ball hard.
"Just to be able to come out here and take home the victory from a team that's hard to beat is very satisfying," Enyeart said.
Ramstein took control of the game in the bottom half of the second inning, scoring five runs to go up 6-1. The key hit was Enyeart's home run to left off of Patch starting pitcher Colleen Fenton, who also gave up the three-run shot to Enyeart in the fourth.
"We just couldn't get the bats going," Tingey said. Ramstein "played well. Their pitchers did a great job against us."
Patch registered 11 hits, but couldn't string enough of them together to mount a sustained rally. Jennifer Sparks, Hayley Spencer and Katelyn Tingey all had
multiple hits for Patch, and yet came up short.
When Fenton lined out to left to end the game, the Ramstein faithful erupted in a chorus of cheers.
"It feels so good," Enyeart said.
---
---
---
---