End is near for Seoul American athletics
by
Dave Ornauer
April 25, 2019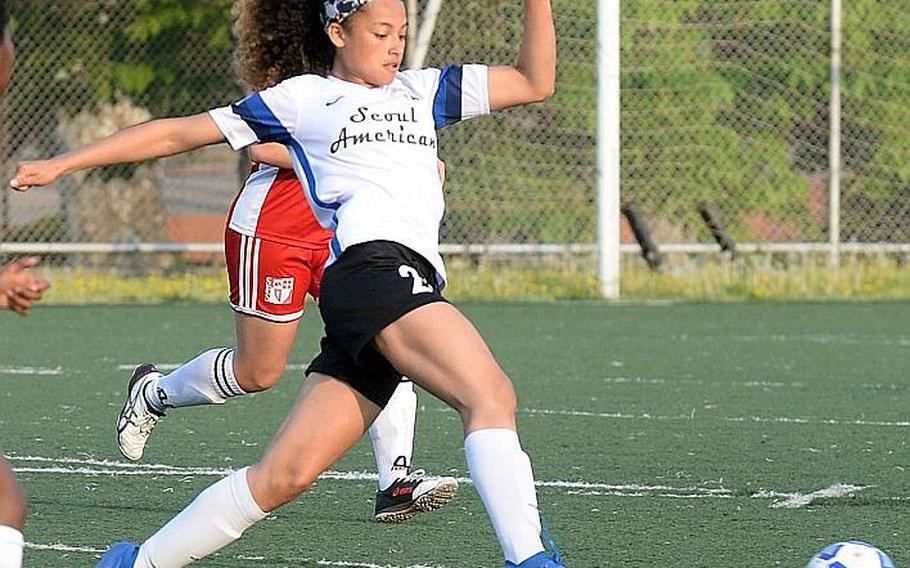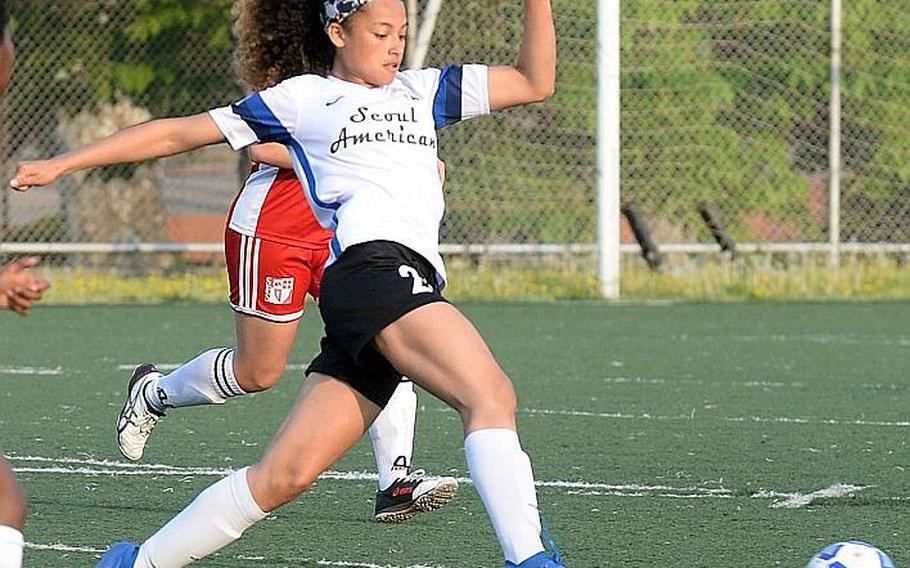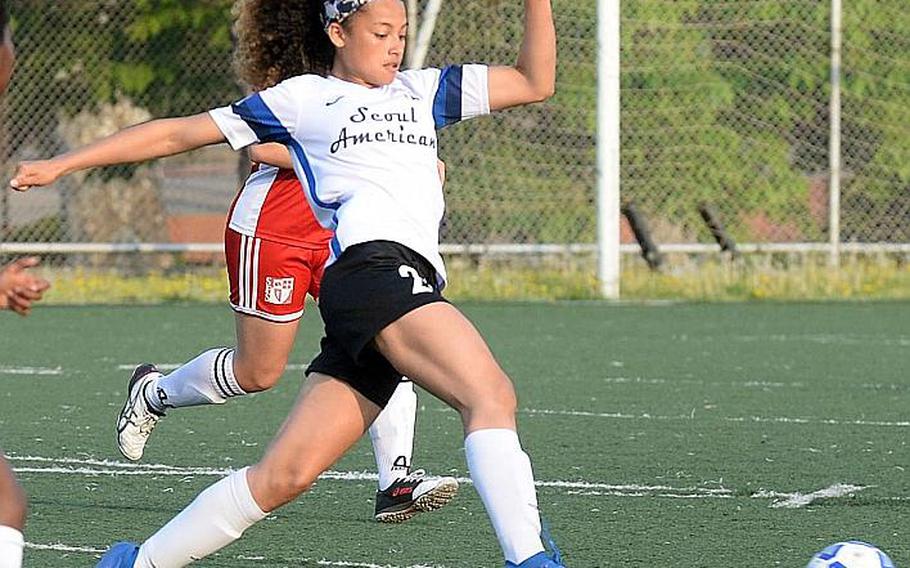 YONGSAN GARRISON, South Korea – A mixed bag of emotions are following Seoul American's soccer teams onto the pitch this weekend as they embark on their final league tournaments before the school closes its doors in June.
The Falcons' boys lace up Friday and Saturday in the Korean-American Interscholastic Activities Conference Plate Tournament for sub-.500 teams at Osan. Seoul American's girls travel to Incheon for the KAIAC Plate Tournament at Chadwick.
"It's a strange feeling, playing our last (league) games for our school," said senior Noah Lee of the Falcons' boys.
Military officials announced in November that Seoul American Middle High School, as well as Seoul American Elementary School, would close due to the declining population at Yongsan Garrison as U.S. Forces Korea and other commands move to Camp Humphreys as part of a long-delayed relocation plan.
It's not as though KAIAC marks the end of the season; DODEA-Korea teams still have their Far East tournaments slated for late May. But "I'm still coming to terms with the fact that I'm playing the last games of my high school life," Lee said. "It's a weird feeling."
All four DODEA boys teams in the KAIAC Blue Division travel to Osan for the Plate Tournament.
Osan's and Humphreys girls, who each finished above .500, head to Seoul Foreign for the KAIAC Cup Tournament, while Seoul's and Daegu's girls travel to Chadwick.
All four tournaments begin at 9 a.m. Friday and continue through the championship matches at 5 p.m. Saturday.
Lee's Falcons boys finished 2-10 on the season, with both wins coming against Daegu. Seoul American is coming off at 3-0 home loss Wednesday to Seoul Foreign – the school's final home game in any sport.
"Hopefully, we'll have a better outcome this weekend," said Lee, a senior and team captain who plays center fullback for the Falcons.
Osan's and Humphreys' girls each qualified for the Cup Tournament with winning records, the Cougars 5-4-3 and the Blackhawks 7-5-0.
Two of Osan's players, seniors Lizzy White and Maja Inthavixay, were on the team two years ago when the Cougars won both the KAIAC Blue regular-season and tournament titles for the first time in school history. Each said they were determined to go out winners as seniors.
"It's not that we expected to get there, but we were determined" to reach the Cup Tournament, White said. "It's me and Maja's last season. We were determined to have a good season and make it to the Cup."
The Cougars have played well at times during the season, but "in spots," Inthavixay said, adding that consistency will be key if the Cougars hope to win. "We need to put it all together," she said. "I think we have what it takes to win."
Friday's forecast calls for rain ending just as play is scheduled to begin, with clear, warm weather projected Saturday.
Elsewhere, regular-season activity continues on the track with meets scheduled Saturday at Humphreys and Yokota, the latter despite a forecast of heavy rain overnight Friday into Saturday morning. Okinawa track takes a week off before its district finals on May 4.
Korea's baseball and softball schedule has Seoul American hosting its last home games at Yongsan's Lombardo Field FourPlex, with all four league teams scheduled to play.
With the Golden Week holiday period slated to start Sunday, all DODEA-Japan teams except for track and field are taking this weekend off.