Ekmark, Johnson are Kinnick's keys to victory
---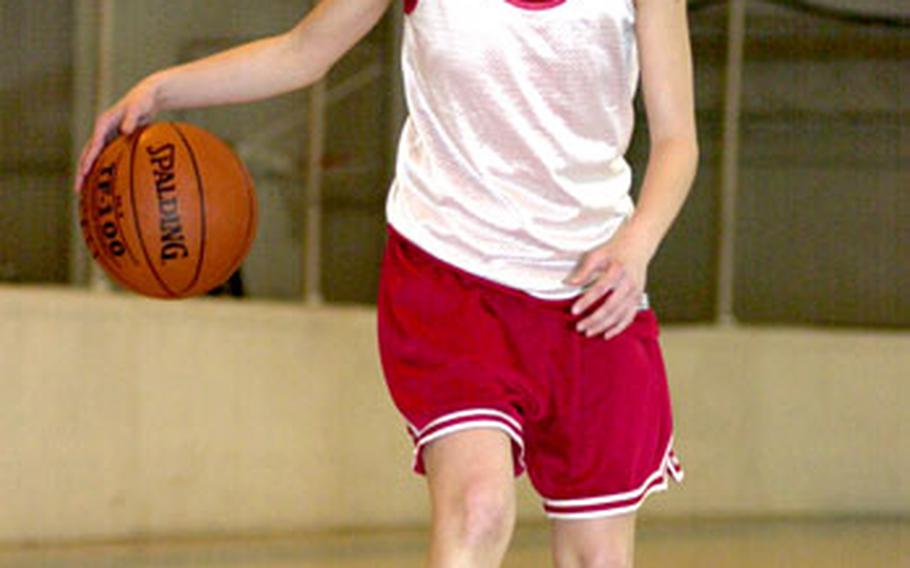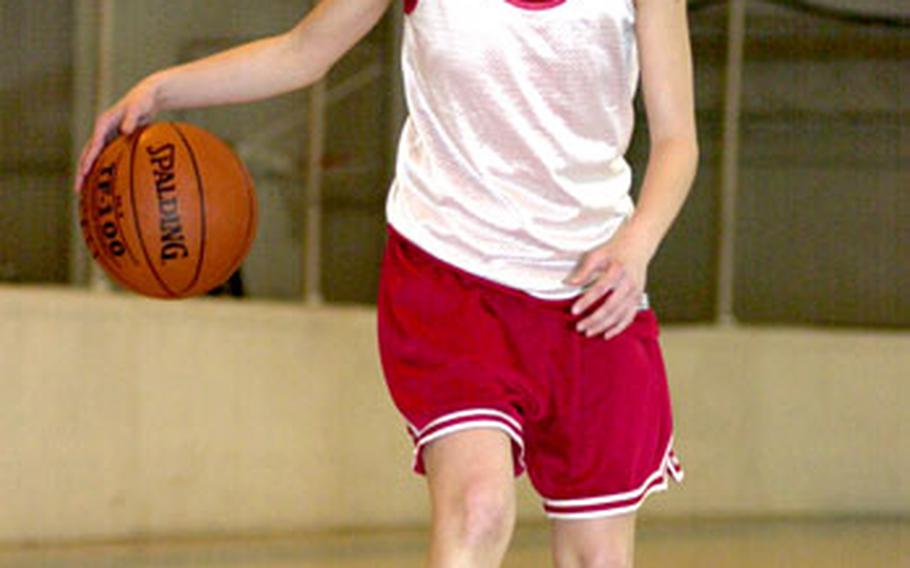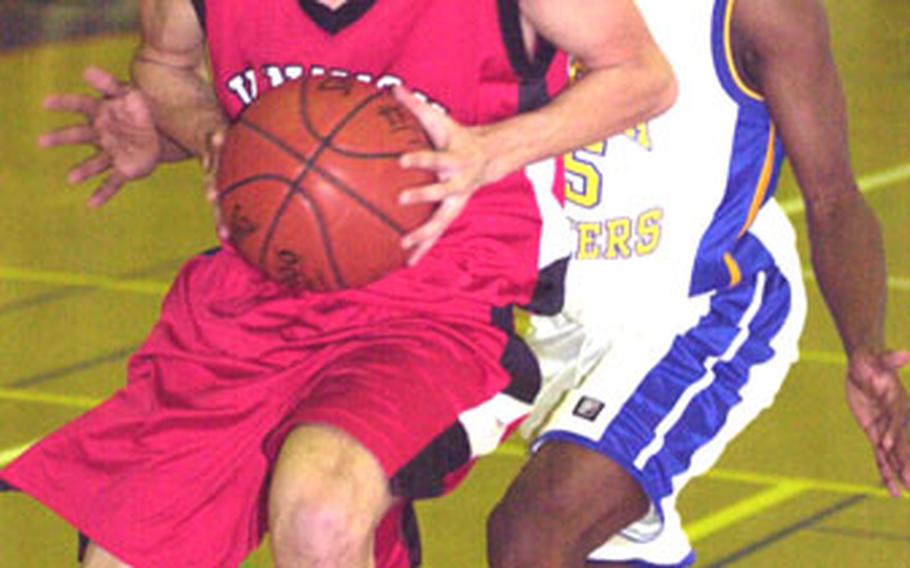 Two senior guards have been the constants for Nile C. Kinnick boys and girls basketball teams that for the past three seasons have been consistent powers.
But low-key leaders Travis Ekmark and Lualhati Johnson say their individual statistics matter far less than the numbers appearing under the "W" column.
"I want to help the team," said Johnson, who's averaged 18 points, 6 steals and 6 assists for a Red Devils squad that leads the Japan Basketball League at 7-0 and is third in the Kanto Plain Association of Secondary Schools at 6-3.
"I want to … look for the open player, pass to the person who can finish the play," said Ekmark, who's averaging 23 points, 11 rebounds, 5 steals and 8 assists. "I love the game but you have to win as a team" — which his Kinnick boys team has: It leads the JBL at 6-1, is second in Kanto at 5-1 and is 11-2 overall.
Such talk is music to the ears of their coaches, each of whom feels that while teams must provide the fireworks, Ekmark and Johnson light the matches.
Nathan Brewster, Red Devils' boys coach, said although Ekmark is "arguably the best player in Japan," he has "a coachable spirit. He listens, even though he's experienced and talented."
Assistant coach Kyle Rhodus has referred to Ekmark as a "once-in-10-years" player "without a bad attitude. … To have somebody with his attitude … that's 100 percent important."
Senior center Paul Ergus said of Ekmar, "There are times when he knows he has to take over a game, and when he does, good things happen."
Without Johnson, "we definitely wouldn't have been successful" the past three seasons, said girls coach Henry Falk. "She's always been a great shooter, one of the main ballhandlers and she always sets a great example as a team player. All the assists she has proves how much. … She tries to get her teammates involved so much and give them confidence and help them contribute."
Since the two joined the teams in December 2002, Ekmark's 13-24 freshman year has been either's only losing season. But that's when brothers Brenden and Leonard Lynce transferred in and Brewster became coach, setting the stage for one of Kinnick's best three-season runs.
Kinnick went 22-9 in 2003-04, won Kanto Plain and lost to Seoul American in the Class AA final. Last season, before fading in the Class AA playoffs' first round, it shared the Kanto and JBL titles with Yokota, finishing 24-4.
During that span, the Lynces graduated but others have come in who "get the job done just as well, if not better," Ekmark said. "It's been a great three years."
Johnson's arrival heralded the continuation of a Red Devils girls run that began in 2000-01 with a surprise Class AA championship. Her first three teams went 28-6, 29-4 and 26-7, winning two JBL titles, one Kanto title and a Class AA runner-up finish a year ago.
During her sophomore year, after she'd spent summer vacation lifting weights with Ekmark (the two have dated since the ninth grade), Johnson noticed "I was able to finish more shots, had more confidence in my shooting … was able to create more plays."
Falk said, "That was when we really needed a point guard and she just stepped into the role. She always sees the court so well. … And she's developed into a leader. We had other seniors, Jordan, Jackson and Tully, they helped each other become better. Lualhati learned from their example."
Still, Ekmark and Johnson each feel something is missing: a Class AA title before they graduate.
"This is it for most of the team," said Ekmark of a Red Devils boys squad with six seniors. "We're trying to come out of it with one championship."
"We were so close last year," Falk said of losing the Class AA final. "We should be peaking at Far East. It depends on who comes to play and win … who comes in focused."
Said Johnson: "We just have to keep up our confidence and play smart. It would feel awesome, knowing my team has worked hard and earned that title."
---
---
---
---