Einhorn, Elmore get on roll, win Army Europe bowling titles
---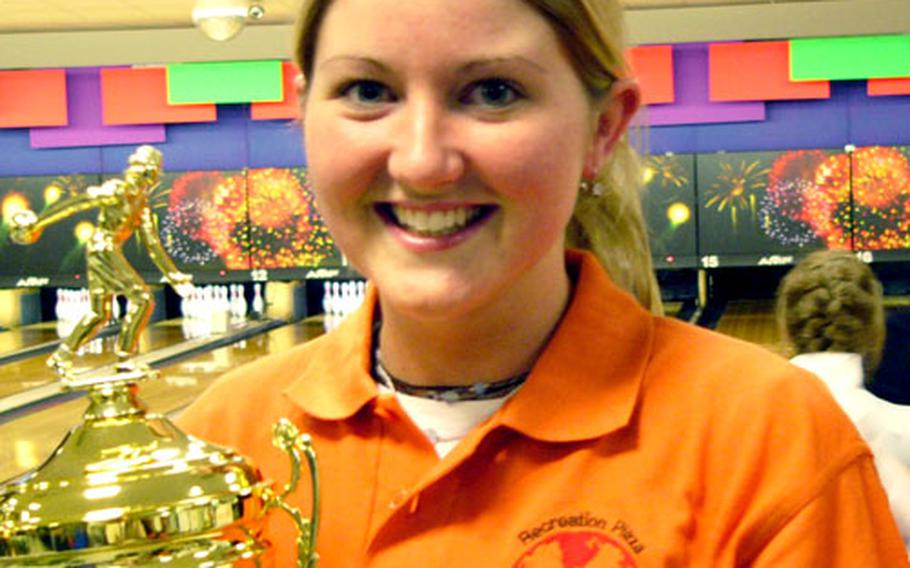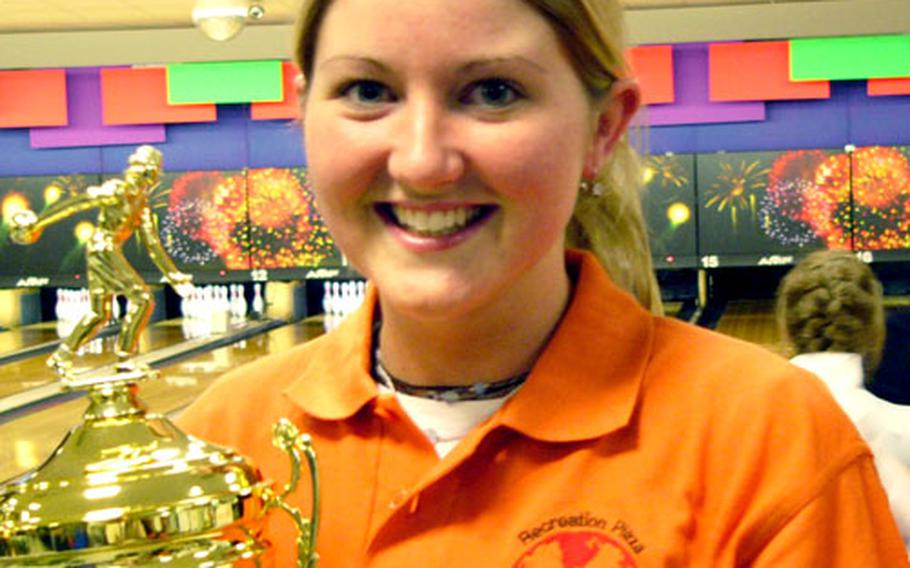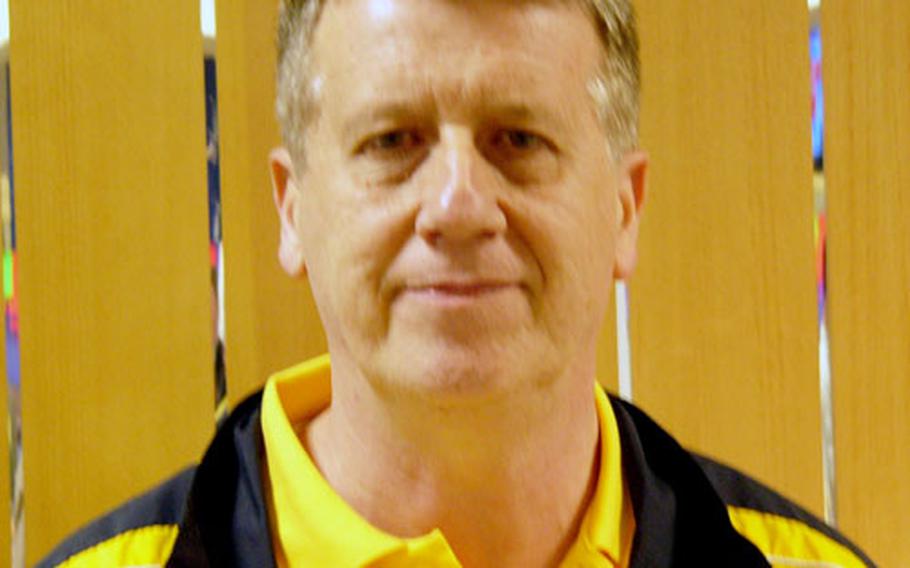 HOHENFELS, Germany — Heidelberg's James Einhorn and Schinnen's Kristen Elmore won the all-events championships Friday as the 2005 Army Europe bowling tournament concluded a three-day run at the pin-protective Hohenfels Bowling Center.
"I was surprised I did well," Einhorn said after averaging better than 211 over his 18 games. "This is a tough shop."
Einhorn, a retired soldier who runs the Heidelberg Bowling Center, should know. He had entered 19 previous Army-Europe tournaments before winning this one, held on lanes where the 4-, 7- and 10- pins, in particular and in combinations, often seemed welded to their spots.
Reigning All-Army champion William Anthony of Ansbach averaged 193 over his 18 games. There was only one 700 series, a 730 by Terence Zelek of Spangdahlem on Thursday.
Einhorn wasn't fazed. He gave special second-ball attention to the die-hard pins.
"This tournament is all about spares," he said. "You've got to roll a good first ball to leave yourself with a chance to make spares."
Einhorn, along with Heidelberg teammates Ray "Duice" Love II, Greg Melancon and Shawn Benitez, made plenty of marks. In addition to his 1,239-1,228 singles victory over Mark Steepleton of Vilseck on Friday, Einhorn teamed with Love to win Thursday's doubles by 86 pins over Schinnen's Craig Anderson and Joe Pinaula.
Einhorn just missed a sweep of all the titles when Love, Melancon, Benitez and he watched the last ball from the Ansbach foursome of Anthony, Roy Walker, Robert Schmidt and Jeffrey Mudge edge them by seven pins for Wednesday's team title.
The Heidelberg foursome got a bit of revenge by winning the Commander's Cup for total team pinfall over the three days. Love who carried a 225 average into this tournament, finished second to Einhorn in the all-events, and Melancon, who was averaging 227 coming in, finished 12th. Benitez, a young bowler who came in averaging 225 and just last month rolled a Heidelberg record 823 series, struggled with the lanes here, finishing with a 167 average.
"Experience really helps," Einhorn said of his ability to negotiate a tough house.
Experience was no factor for Elmore. She became an Army-Europe champion in her first try.
"It's fun," she said after her 93-pin all-events victory over Robbin Zak of Heidelberg.
Elmore finished second to teammate Mercy Komen in Friday's singles and teamed with Gloria Flores to place second in Thursday's doubles to Sabine Steepleton and Monica Taylor of Vilseck.
Earlier, she, Komen, Flores and Bianca Van Duyne won Wednesday's team event over the Hohenfels foursome of Barbara Craven, Becky Keyes, Evangeline Johnson and Susanne Peoples.
As a result, Schinnen emerged with the women's Commander's Cup. Elmore considered that as appropriate.
"We have a lot of team spirit," she said.
---
---
---
---