Athlete of the Year - girls golf
Eidem perseveres to cap memorable year with win
by
Rusty Bryan
November 11, 2011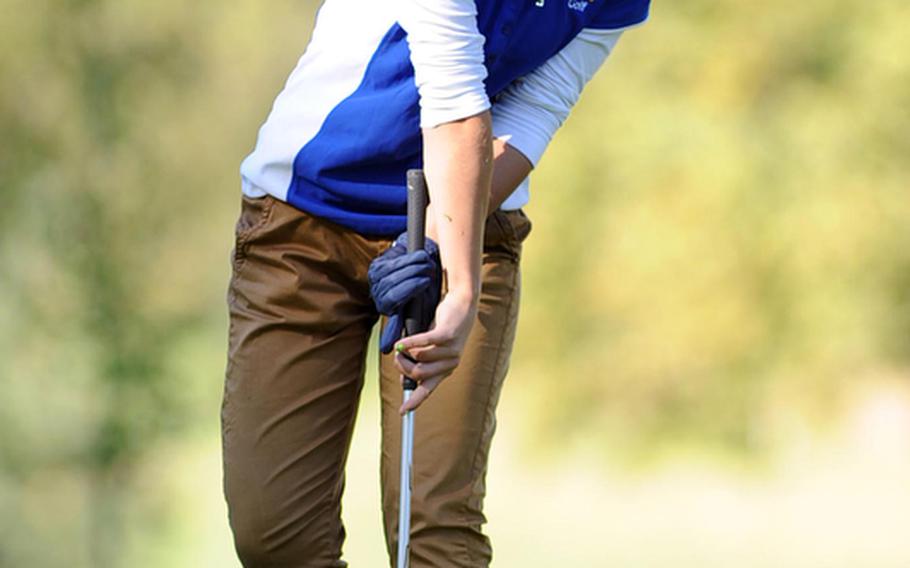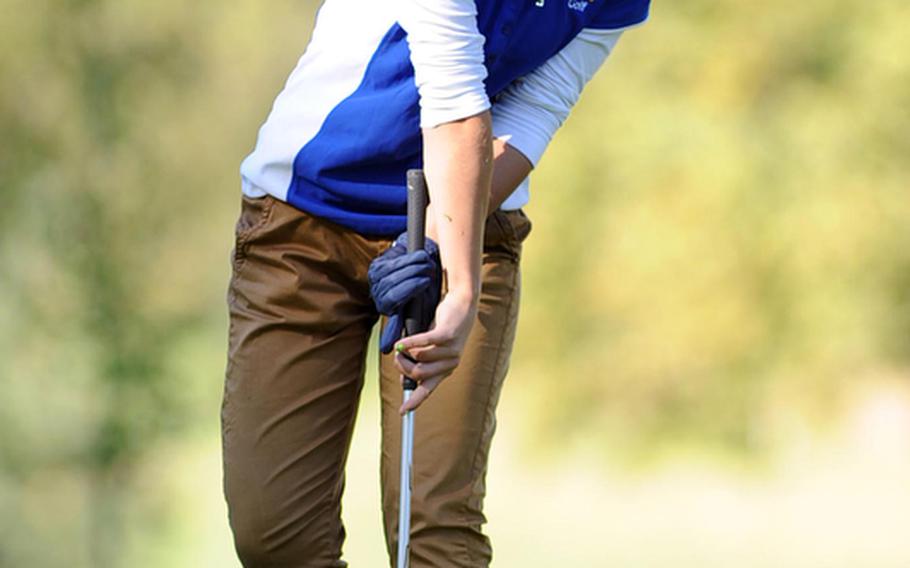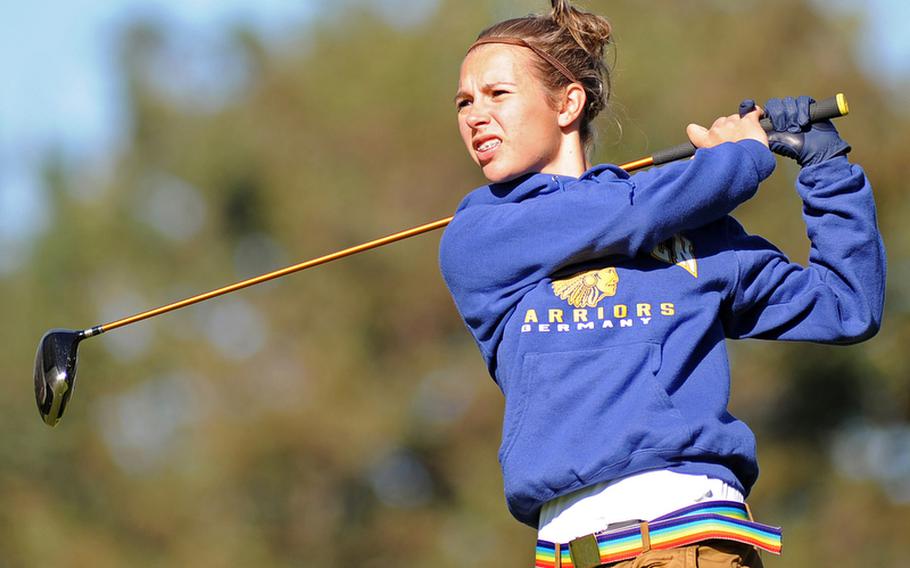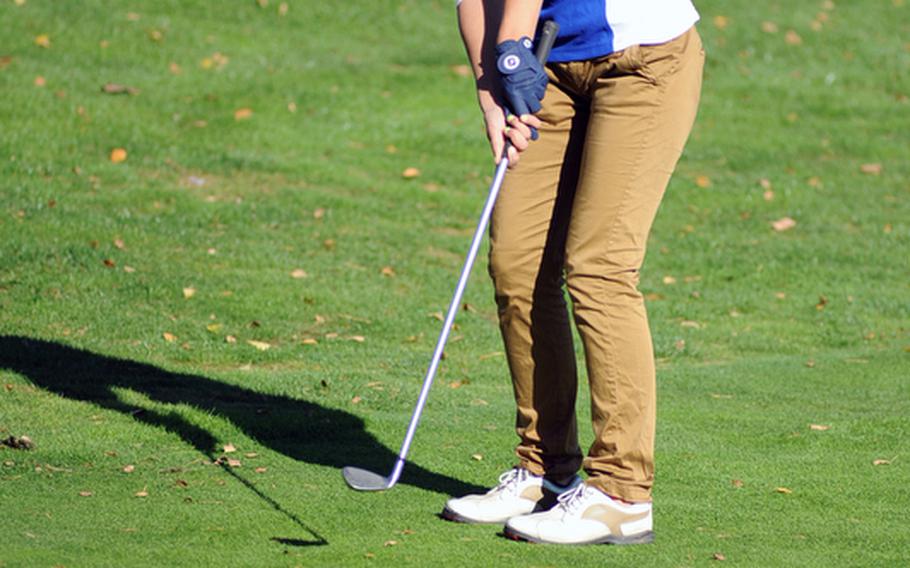 The fortitude to overcome a debilitating hip problem, the example provided by the last previous freshman to win a European golf title and top-level offseason work paid off big-time for Wiesbaden freshman Jenna Eidem.
"It's amazing," Eidem, the Stars and Stripes Athlete of the Year for girls golf, said by telephone on Wednesday. "I still can't believe I'm the European champion."
Go ahead and believe it, in spite of everything. Eidem dominated this year's European finals, her first, by breaking away from a 24-24 Stableford-points tie after Day 1 to a 10-point victory over Vilseck senior Katie Cooper.
That status is a far cry from 2010, when Eidem was confined to bed much of the time, often unable to move because of a painful sacroiliac problem in her hip.
"It was awful," Eidem said about the painful condition, one of the worst imaginable for a golfer. "I was missing weeks of school because I couldn't get out of bed."
A combination of proper realignment of the joint and acupuncture did away with the pain, however, and Eidem got onto the road back.
"I was hoping to run track," the daughter of Wiesbaden track coach Dave Eidem said, "hoping to get back. I started to kink up a few times. It was scary, but I decided I'd just work through it."
She has. Restored mobility helped her get back to the golf course, where Eidem put into operation the lessons she learned from Hollie Salvo, a two-time Wiesbaden champion who won her first title as a freshman in 2008 and who transferred to the States last summer.
Eidem "played with our team as an exhibition player as a seventh- and eighth-grader," Wiesbaden coach Jim Campbell said by telephone on Tuesday. "Hollie was a good role model for her. Hollie showed her how to practice and what it takes to be a champion."
Eidem provided an example.
"One day, my dad and I went to the golf course to practice. Hollie was there. My dad and I went to the driving range, then to the course. We were gone more than three hours. When we got back, Hollie had gone from the chipping green to the putting green. It was a really hot day, but she wanted to be the best. I saw that's what it takes to be the best."
Lesson learned?
"That pushed me to practice three or four hours a day," Eidem said. "I want to be the best, too."
Last summer, Eidem took another step in that direction by attending a camp in Arkansas run by former LPGA Tour pro Beverly Williams.
"It covered all phases of the game," Eidem said. "We had full-swing classes in the morning, because it was so hot, and chipping practice after lunch."
With her game in hand, all that was left for a European title was managing the pressure.
Eidem did that with aplomb.
"It was fun," she said about the tourney pressure. "I was just a little freshman out there. No one thought anything about me."
Her recent experiences have led Eidem to re-order her athletic priorities.
She's a golfer now.
"I love to golf," she said. "It's my everything."