DODDS-Europe golf championships
Eidem, Patrick are season's first champions
---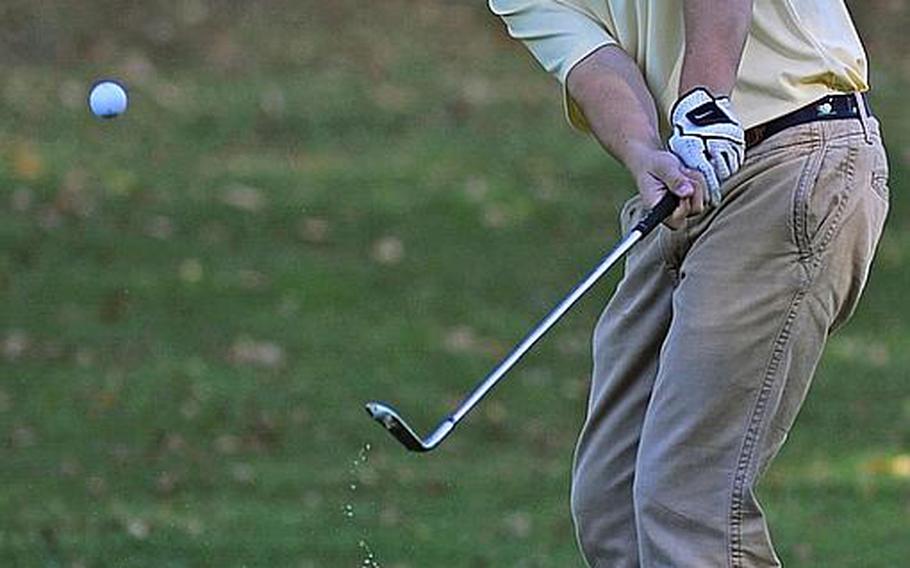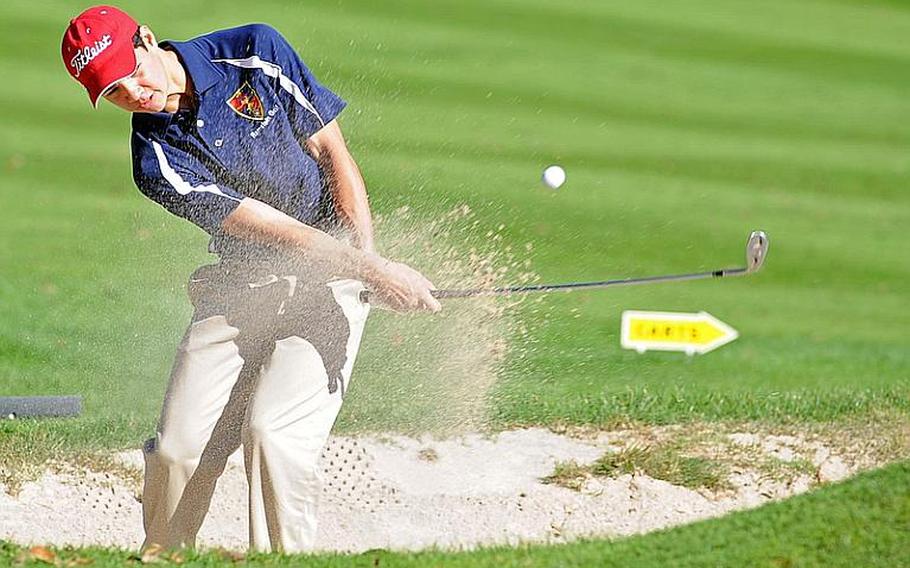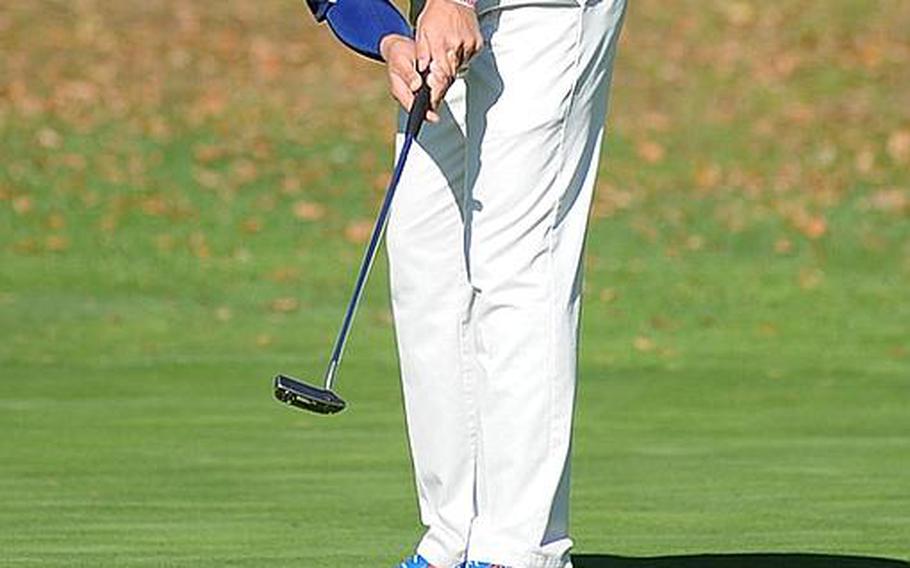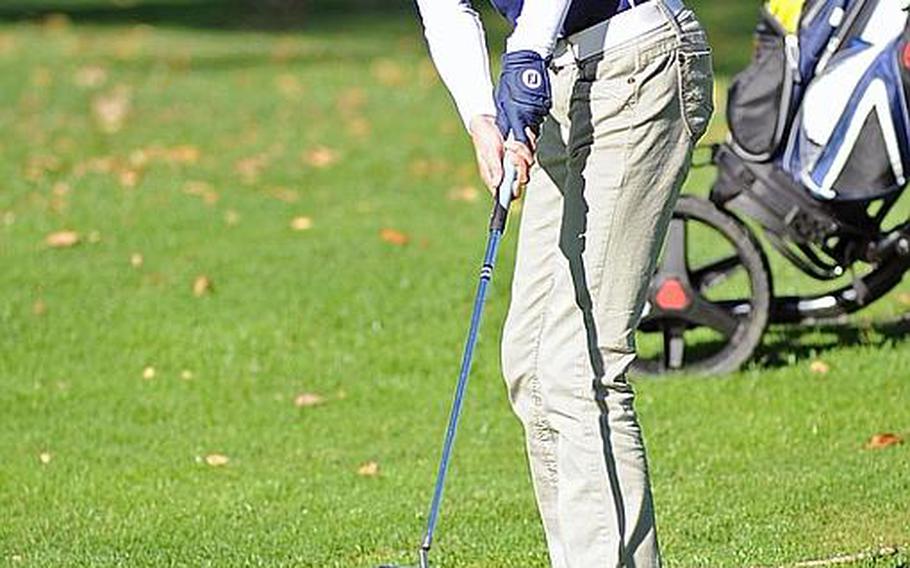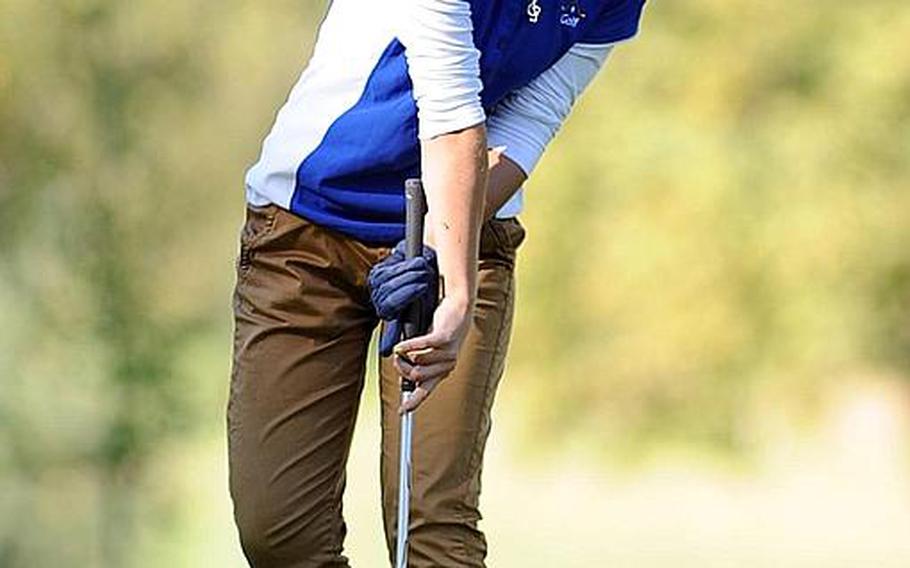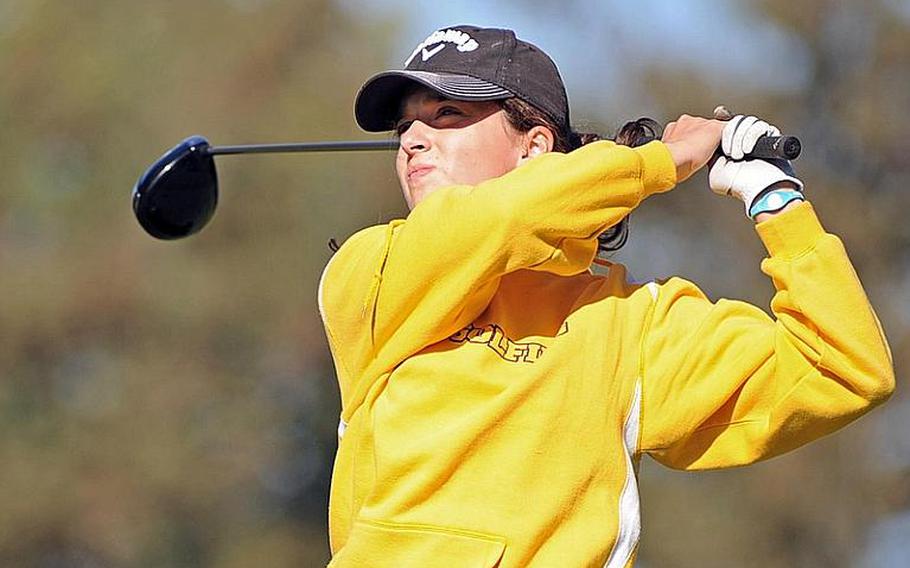 OFTERSHEIM, Germany – To say that their 2011 DODDS-Europe golf titles came as a surprise Friday to Wiesbaden freshman Jenna Eidem and Heidelberg junior Joe Patrick is the height of understatement.
"Oh, my gosh, yes," Eidem answered about whether she exceeded her expectations in her first go at Europeans. Eidem, who was tied for the first-day lead in this Stableford-scored event, outdistanced top-seeded Katie Cooper of Vilseck 54-44 with a second day score of 30.
Echoed Patrick: "Based on my regular season, I didn't expect to do well here."
Instead, he came from a point behind after Day 1 to win by three – 85-82 over Ramstein senior James Cho.
Patrick came into this event averaging 35.8 points per round under the scoring system which awards one point for double-bogey, two for bogey, three for par, four for birdie and six for eagle or ace. He said his putter kept him in contention for the first 27 holes of this 36-hole event.
"Yesterday, I only hit two greens but made 11 pars," Patrick said of his 41-point opening round. "Today, I started striking the ball better, especially on the back nine."
The result?
Patrick hit seven greens and made nine pars and a birdie. He and Cho were tied after 14 holes. But Patrick put the match away with birdie on the 466-yard, par-5 No. 16, a hole Cho, playing in a different foursome than Patrick, had earlier bogeyed. Patrick finished par-par to raise his total over the tourney's final three holes to 10 points.
"I could tell I was more comfortable out there than the other players," Patrick said. "I know this course like the back of my hand."
Eidem, too, fell into a comfort zone in spite of her inexperience. It was based on love of the game.
"It appeared that everyone around me was getting discouraged," she said after outscoring Ramstein sophomore Sasha Phoenix, with whom she has been tied after Day 1, 16-12 over the front nine and 14-7 over the last nine. "I was saying, 'Come on, everyone, let's have some fun.' "
With a total of 43 points, Phoenix finished third to Vilseck's Cooper, who put together a back-nine 12 to take the silver medal.
Friday's round capped a memorable initial season for Eidem, whose scores improved each of her last four rounds. After starting the year with a 19 in Meet 1, she posted totals of 16, 17, 23, 24 and 30.
Friday's fastest starter was another freshman, Joshua Davis of Ramstein, who carded the tourney's lone eagle, a two-under-par three on the 496-yard No. 6, en route to a front-nine 28. Davis added just 11 points after the turn, however, and finished eighth overall at 72 points.
Alex Nguyen of SHAPE, who was in a three-way tie for the lead after Day 1, was the highest-scoring freshman. He carded 35 points Friday to earn 77 points and tie Christian Gunia, a Ramstein junior, for fifth place.
The efforts of the Cho, who scored one of the 10 birdies the field Friday; bronze medalist Lucas Rockwell, and fourth-place finisher Everett Plocek, who among them scored 241 points, led Ramstein to an easy team title. In replacing 2010 champ Kaiserslautern, Ramstein's top four boys scored 318 points, outdistancing runnerup Lakenheath and No. 3 Kaiserslautern, which totaled 225 and 202, respectively.
Ramstein's girls completed the Royals' sweep, 156-57 over runner-up Heidelberg, the only other school with the minimum two girls required for a complete team.
Ramstein golfers also walked away with three of the tournament's four incidental awards. Royals Michelle Turner and Chris Byrne were closest to the pin on Friday, and Ramstein's Diana Green and Lakenheath's Colin McDonnell uncorked the day's longest drives.
---
---
---
---