Girls golf Athlete of Year
Eidem dominated, yet looked for more
by
Gregory Broome
November 20, 2012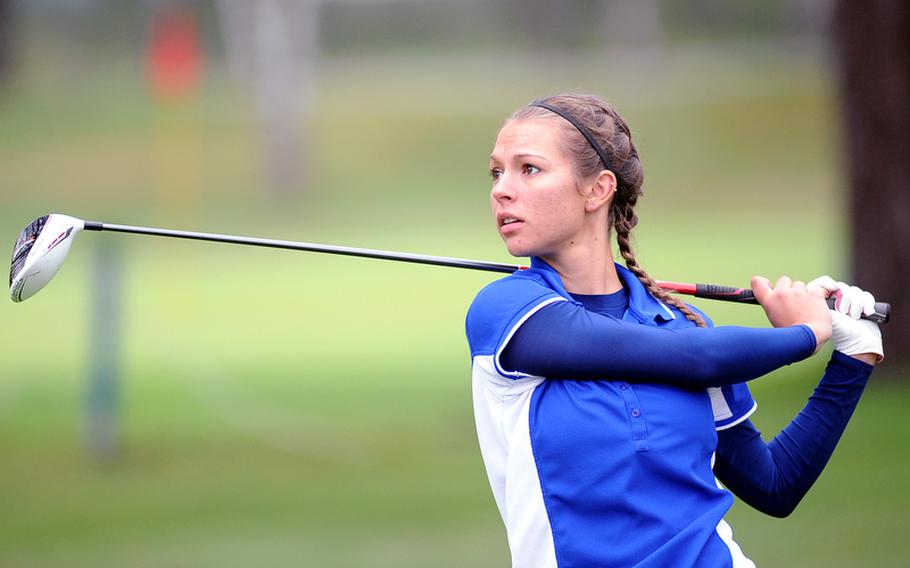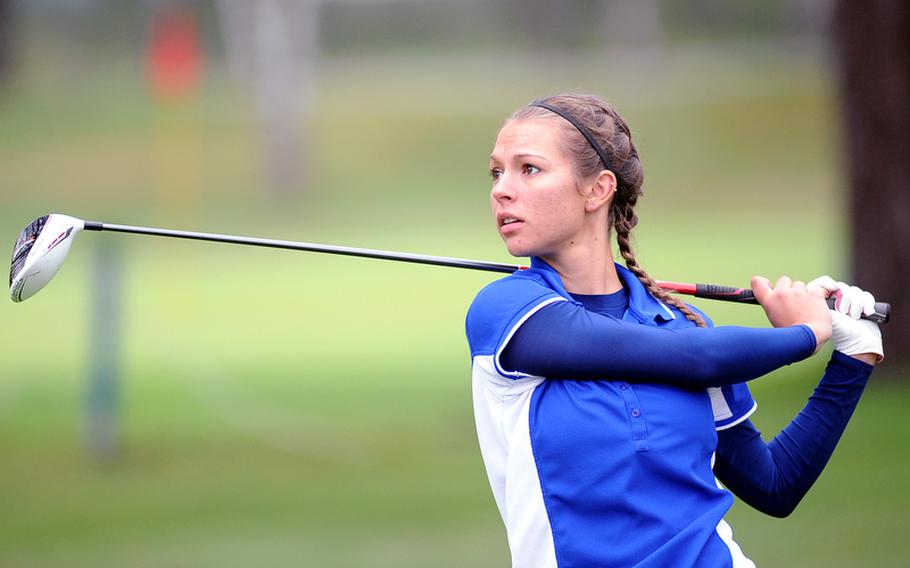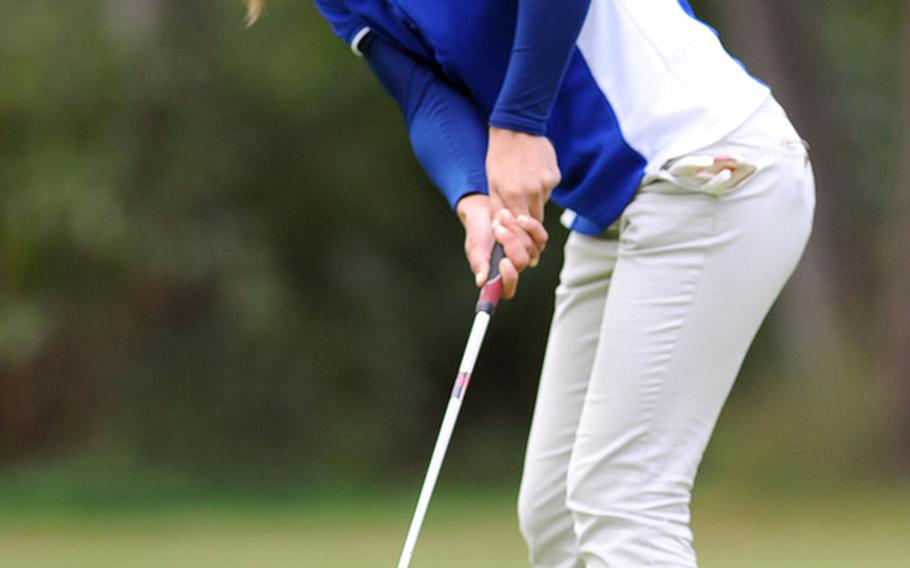 For all her many accomplishments, Jenna Eidem hasn't walked off a golf course a single time entirely pleased with her performance.
"There's always going to be something not perfect with something that you want to do perfectly," said Eidem, the reigning two-time DODDS-Europe girls golf champion and Stars and Stripes' girls golf Athlete of the Year. "You've got to learn from it."
The Wiesbaden sophomore is building an individual prep dynasty on that maxim.
When an early-season shoulder injury kept her from swinging irons, Eidem pointed her frustrations at the green, and the extra putting practice paid off weeks later at the European championships in Heidelberg. Eidem converted five birdie putts over the two days, streamlining her rounds where a lesser player might have required multiple putts to find the hole. The saved strokes helped Eidem cruise to a runaway 27-point Stableford scoring system victory over her closest contender.
With a large and expanding distance separating her from the DODDS-Europe field, Eidem finds her most pressing challenges come from within. Even after winning an individual championship as a freshman, Eidem returned from a summer of stateside amateur tournaments a vastly improved player.
"She was more focused, and she was much better in all aspects of her game," Wiesbaden coach Jim Campbell said. "There's a lot that kids can do during the summer. Jenna chose to be on the golf course."
The slender sophomore is currently focusing her efforts in the weight room, hoping to add acceleration to her swing and distance off the tee. She'd like to see her current 220-yard average drive beef up to 250 as part of her ongoing side mission to compete with her male counterparts. And though her high school season is over, Eidem will continue to hit the links until weather makes it impossible.
That wasn't always the case. When an injury prevented her from playing her preferred sport of volleyball, she pushed herself to spend some time cultivating her promising golf game.
"I started golfing, and it just kind of became fun," Eidem said. "I think it's kind of natural now, and it's something that I want to do forever."
Campbell said Eidem has managed to obsess over her mistakes without sacrificing her love of the game.
"When she's out there, she's a perfectionist but she's also having fun," Campbell said.
For Eidem, the joy of golf comes from the endless pursuit of that perfect round.
"There's always a shot or two I'd like to have back," Eidem said. "It's never satisfying."
One can only imagine how her opponents feel.