EFSL records fall in championships
---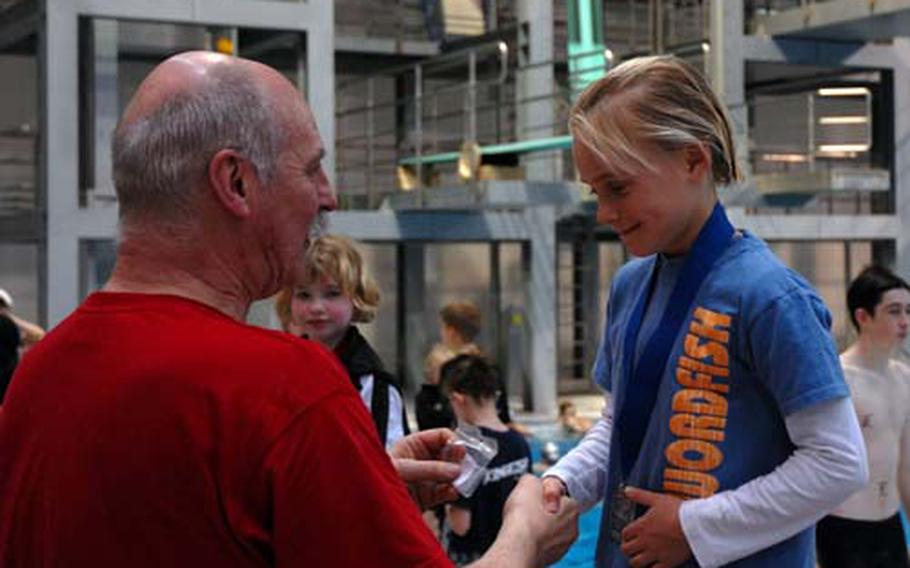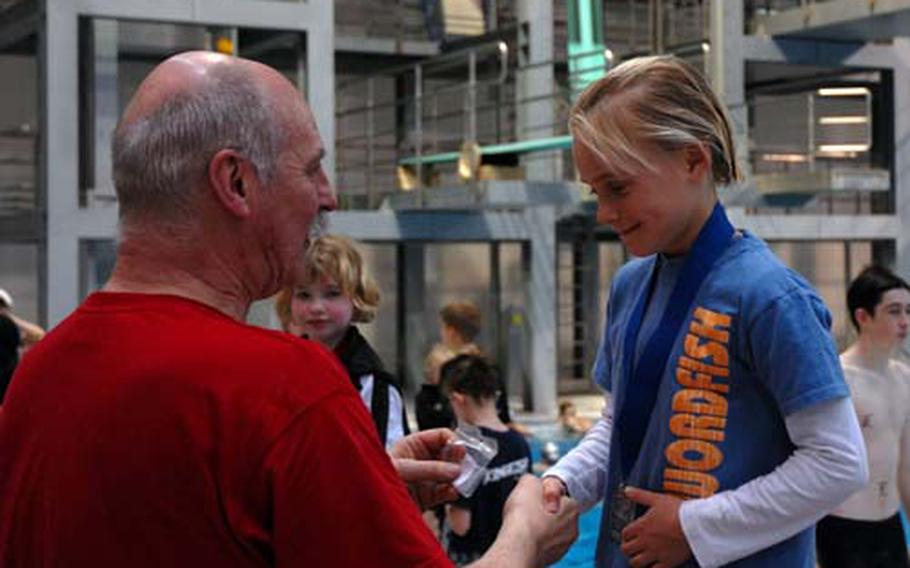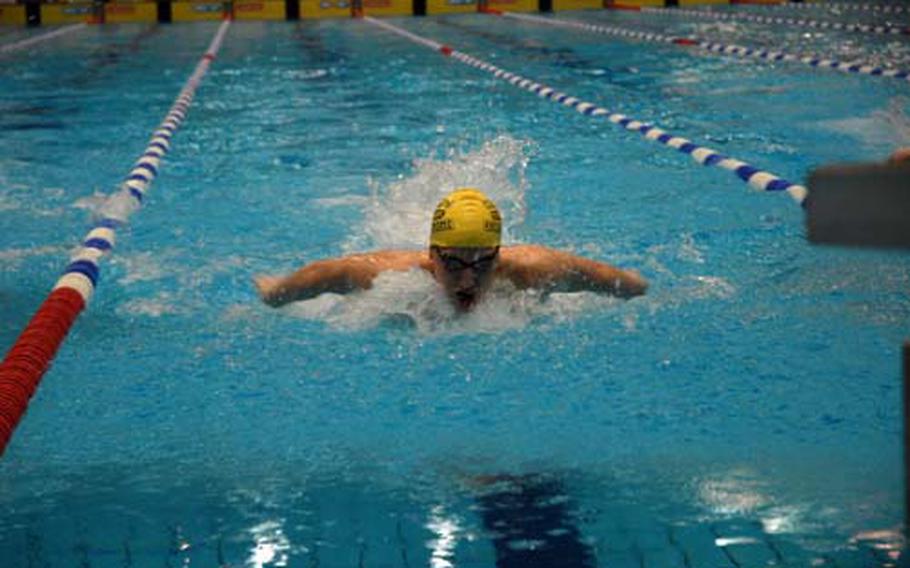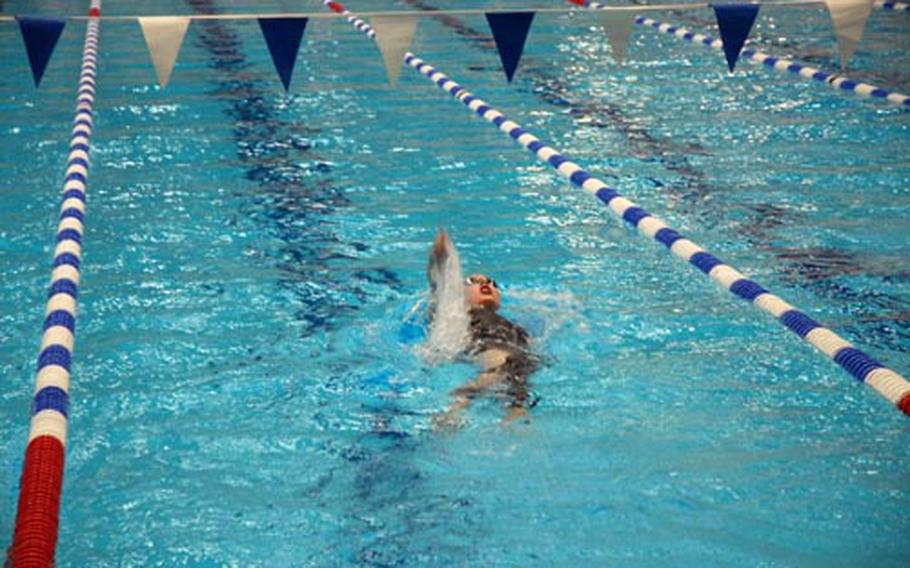 BERLIN — Up to and including the final race on Sunday, the two-day European Forces Swim League Championships were record-shattering.
Held for the second straight year at Europa Sportpark's Olympic-sized pool, the finals were a tour de force by several standout swimmers.
Eight-year-old Hallie Kinsey, from Sigonella, set league records in every event she swam and walked away with six gold medals and the high-point trophy for her age group.
Individual event winners earn 20 points. Fewer points are awarded for second through sixth place. Trophies go to the high scorer in each gender's age group.
Along with winning all their races, Will Viana, 17, of Stuttgart set five records and Lauren Drake, 17, swimming for the NATO Marlins, broke four marks. Viana also helped the Stuttgart Piranhas set a record in the 15-to-19-year-olds' mixed 200-meter freestyle relay, the day's final event, with a time of 1:50.75.
One of Drake's records, the 100-meter free, was EFSL's oldest, having stood since 1983. Drake beat the mark by 2.69 seconds, swimming in 59.47.
Also continuing their winning ways from Saturday were Dominic and Alaina Scifo from Lakenheath. Dominic walked away with three records, six golds and the high-point trophy for 9-year-old boys. Alaina's five golds were mixed with a heartbreaking silver in the 11-year-old 50-meter butterfly. She lost to Lizzie Hodges of Naples by just more than half a second.
Also picking up high-point trophies with six victories each were Luis Carrara Bittini, 8, from Rota; Steven Derman, 10, from Naples; Kaylynn Donnolly, 12, and Saskia Kroesen, 15, both of the SHAPE Seals, and Stephen Tarnowski, 16, of Kaiserslautern.
The 2009 finals were bittersweet for Drake, who, as an 11-year swimmer, has spent eight of those competing for four EFSL teams. "It's fun to be a role model for other [swimmers] if you're one of the best ones on the team," Drake said.
Practicing seven days a week, Drake also swims for a Belgian team that offers her stiffer competition than the relatively small EFSL. The Brussels high school senior is entertaining offers from NCAA Division I programs.
"I never had to force her to practice … She never wants to miss it," Drake's mother, Chris Drake, said, adding that she appreciates the camaraderie found in the EFSL.
Though there's camaraderie, there is also competition. But team rivalries are not h pushed during the championships, said Stuttgart head coach Brian Filler.
"Overall, this meet is considered an individual event," Filler said after swimming a leg in the coaches' and parents' 200 free relay.
"The best thing about this meet is the level of [individual] competition," Filler said, adding swimmers must meet qualifying times to race in the finals.
"Everyone in the league realizes you can't beat Kaiserslautern head to head … they have too many swimmers," Filler said of the difference between the league's larger and smaller teams.
---
---
---
---