Home Team
Edgren teams travel south to meet foes, spring
by
Dave Ornauer
March 9, 2011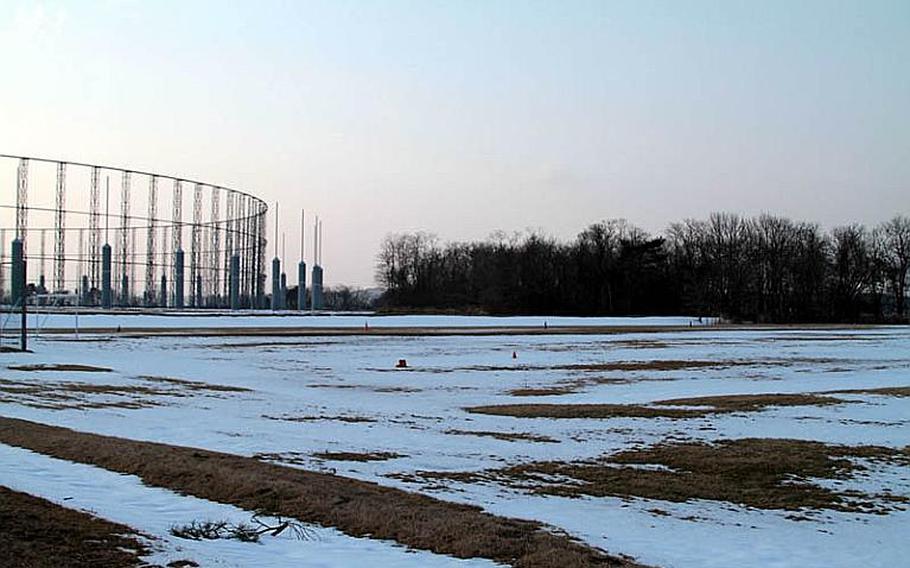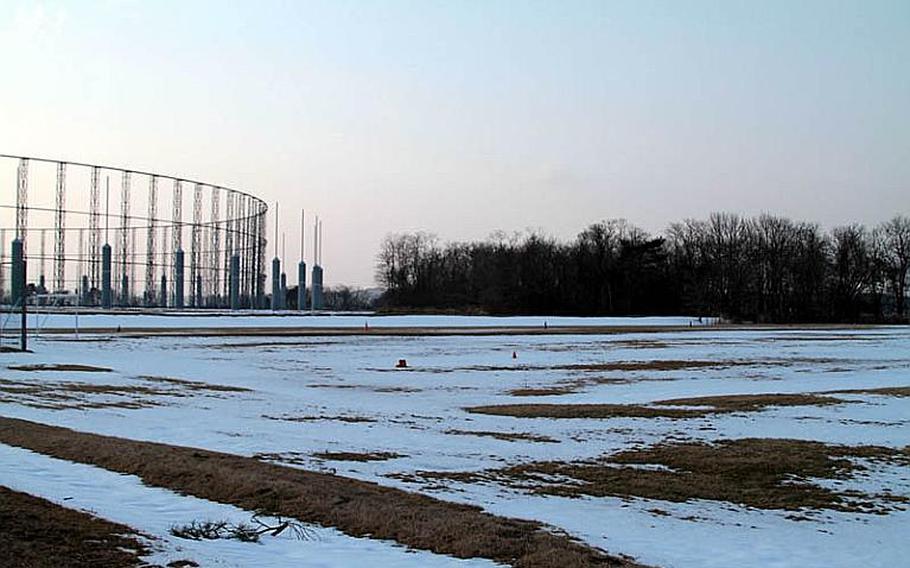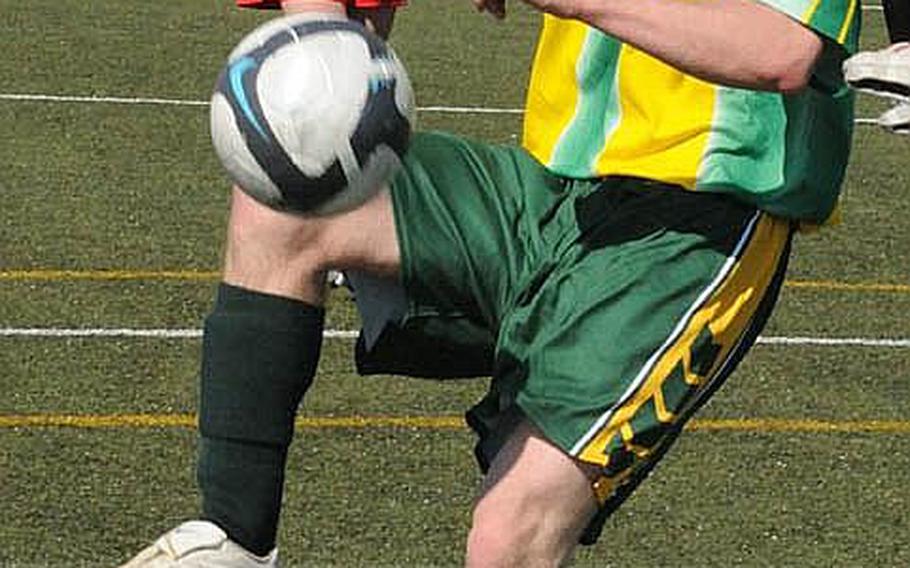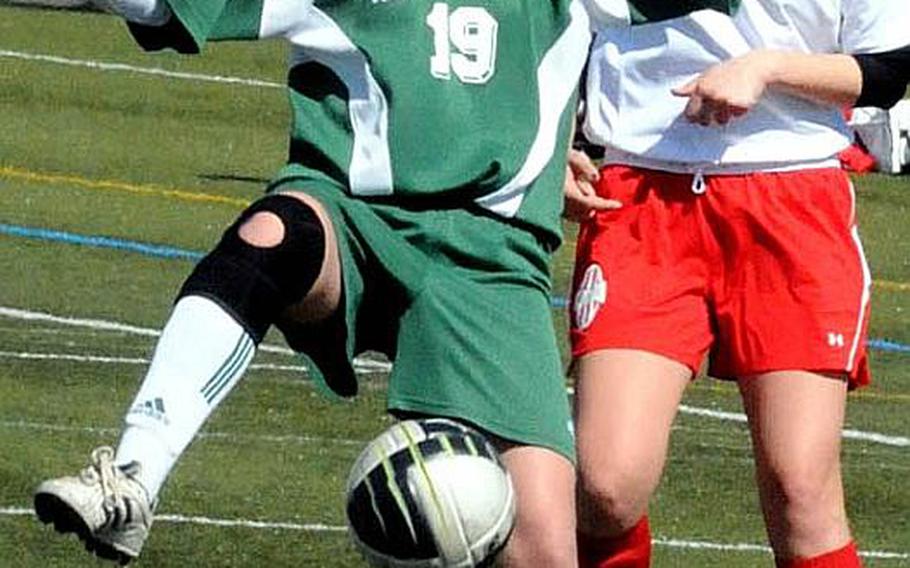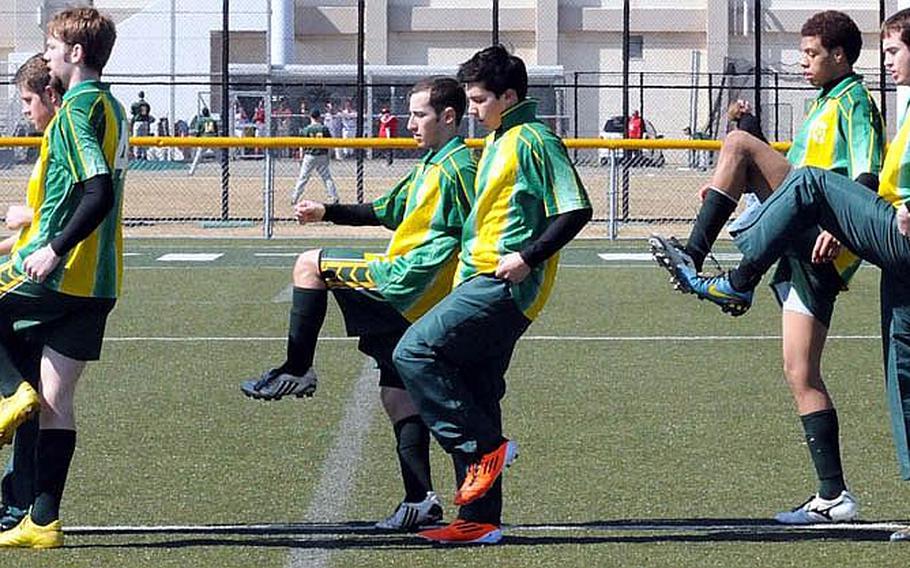 YOKOSUKA NAVAL BASE, Japan – At most high schools, basketballs and wrestling mats have been put away, and those playing spring sports have flocked to the great outdoors.
Not at Robert D. Edgren, where snow persists through mid- to late-March and sometimes beyond. So the Eagles spring sports teams are still inside, sharing what little space they have for truncated, limited practices.
Thus, when Edgren teams fled Misawa Air Base last weekend and headed south - soccer and baseball for games at Kinnick and softball at E.J. King - players felt almost as if they'd been set free from incarceration.
"It's very frustrating," said Eagles senior soccer sweeper Marissa Goodwin after Edgren's girls got pounded, 7-1, by Kinnick. "It's nice to come here because it's warm and we can play together."
Through the bus windows on leaving for Yokosuka, the Eagles saw a reminder of life on the 40th parallel in northeastern Japan. Five inches of snow fell as they left. It was back to the great indoors on Monday.
"We almost weren't able to come here because it was so snowy," Goodwin said. "Now, we have to go back to frustration."
There's very little teams can accomplish while practicing in areas one-fifth to one-tenth the size of regulation outdoor fields, coaches said.
"We can work on short passes, but you can't do corner shots, penalty kicks, direct or indirect kicks, you can't do long passes," Edgren boys soccer coach Ben Ayres said. "Goalies can't work on punting placement."
"You can't do long passes. You're basically focused on short-passing game, making runs, 1-2's, triangles, those sorts of things," Edgren senior midfielder Matt Linder said.
It takes "two weeks" to get your strike lines in order once you get outdoors, he said. "First week, you're just getting the hang of it. Second week, it's just repetition."
"Getting on a big field like this, there's no substitute for it," Eagles baseball coach Brett Lehner said. "Inside, we can do a little hitting, some basic, fundamental base-running technique, but when it comes to live pitching, we can't do any of that."
Even some little things have to wait, Goodwin said.
"Some of us haven't even broken in our cleats yet; we're going to have blisters and sores," she said, gingerly removing her right cleat and white sock to reveal a rather large blister on the back of her heel.
Coaches and players spoke during one of four road trips the Eagles will make in March. Their entire home schedule is backloaded into April.
"You can't even get on the field. It's not an option," Ayres said.
While snow eventually melts, baseball and softball sometimes have to wait even longer.
Fields remain "very wet, very soggy even after the snow melts," Lehner said. "It takes three or four days" of sunny days "to dry things off. And you have to hope for no rain. We are in Japan; it just rains here."
So what do spring sports teams that are confined to the great indoors do to become proficient at their crafts?
"You have to work on the positive and not ponder the negative, worrying about being on the inside, and go from there," girls soccer coach Justin Edmonds said.
It's a matter of not making excuses, Edmonds said, not getting frustrated, Lehner said, and adjusting mentally and to the conditions and "going with the flow," Ayres said.
"We knew there would be some difficulties the first time they touched the ball outside," Edmonds said.
Those difficulties led to the girls soccer defeat, while the baseball team took three knocks to the chin, two of them on no-hit performances by Kinnick pitching. Only Edgren's boys soccer team came out victorious, edging the Red Devils, 4-3. on Linder's late goal.
But even in defeat, coaches and players saw some good come out of it.
"They didn't quit," Edmonds said. "They played behind the whole game, they kept playing and didn't quit. They didn't point fingers or blame each other."
"We were able to pass more, control what we were doing, actually able to kick the ball in the air and we talked a lot more than we usually do," Goodwin said. "It still felt good. We got to play with each other as a whole."
---
---
---
---