Home Team
Edgar's football feats quite a site to see
---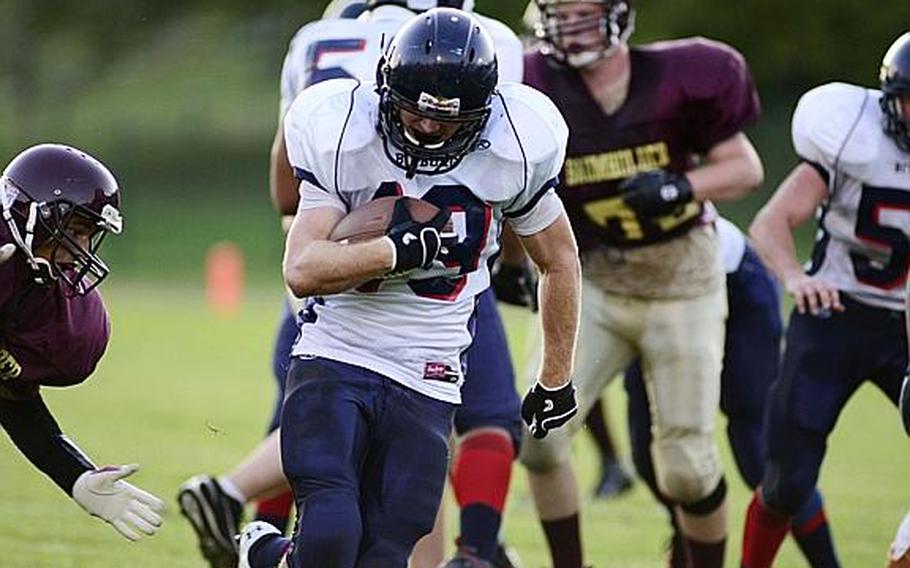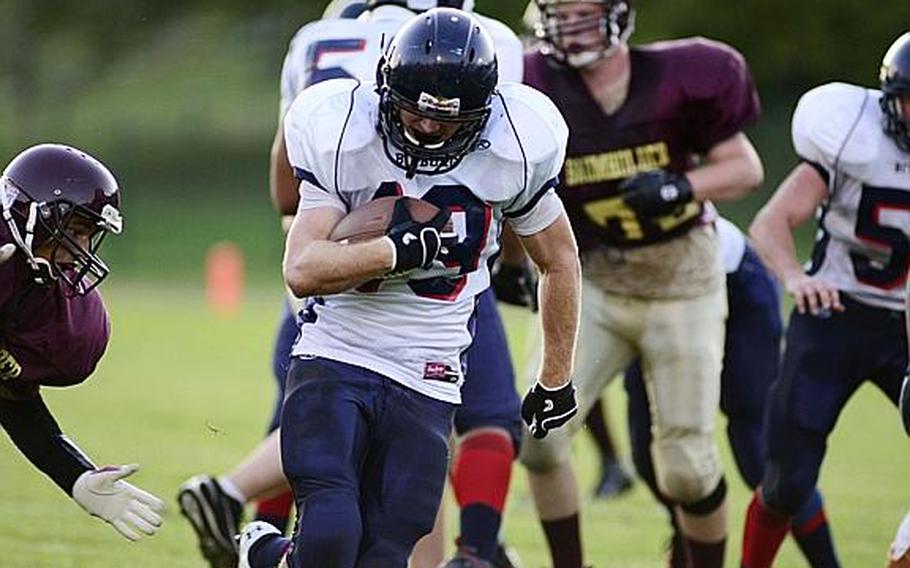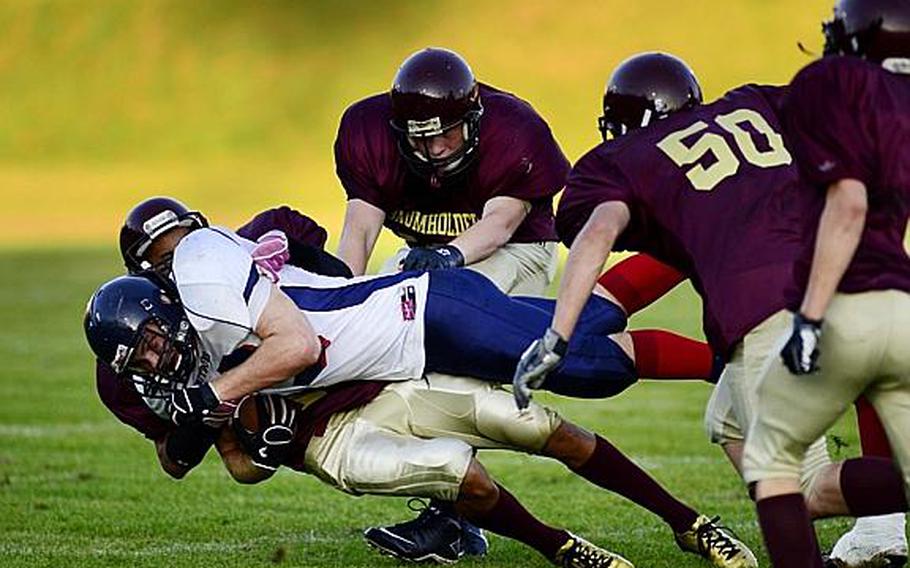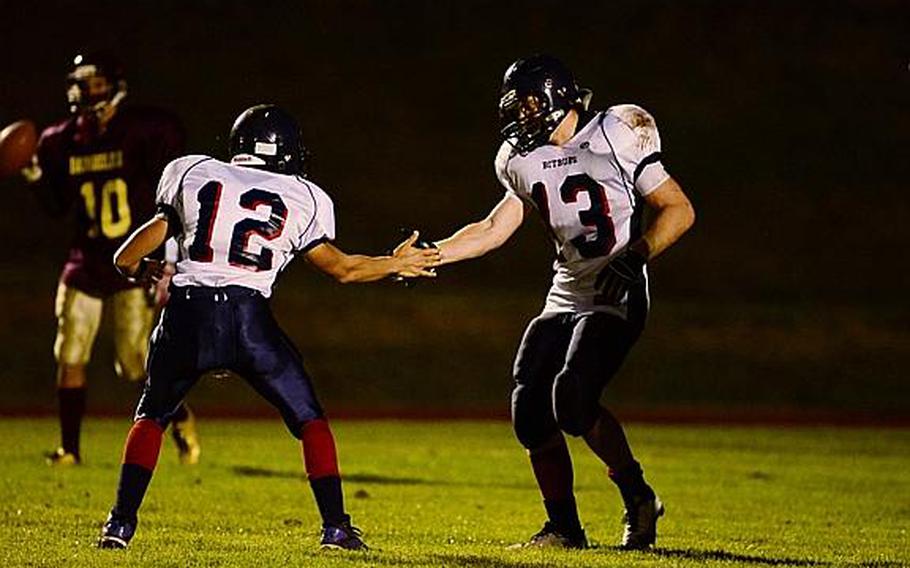 On the field, Bitburg's All-Europe running back Kyle Edgar is the picture of old-school football.
"I watched him play in the Super 6 last year," summarized Ansbach coach Marcus George of the 5-11, 186-pounder with 4.65 speed for the 40-yard dash. "He ran hard."
Hard enough in 2010 to gain 907 yards on 105 carries and score 11 touchdowns on the ground. He also caught a touchdown pass.
This season, he's continued to run up the numbers. With the Barons often attempting to hold the score down, Edgar after four games has gained 459 yards on 27 rushes and scored 12 touchdowns – nine running, one on a 95-yard kickoff return and one each on returns of a pass interception and a fumble.
And he's still playing old-school football.
"Kyle is an intelligent player," Bitburg coach Mike Laue wrote in a Wednesday- morning email. "He knows when and where to make things happen. He also has good size, good vision, and deceptive speed. We have been fortunate to have had several running backs in the past that were very good. Kyle can be included in that group. He is a football player."
Off the field, Edgar is the picture of the modern football hopeful. With the help of his mother, Connie - a graphic designer - Edgar has created a polished personal web-site to help him become known to college football recruiters.
"We noticed that a lot of college coaches were looking for the same information," Edgar said by telephone last week about the impetus for launching www.kyleedgar.com. "We did a lot of research and decided to come up with a place for them to go."
That place contains about anything a college recruiter might want to know about Edgar – a highlight video, complete stats from his freshman and sophomore seasons, other extra-curricular activities and honors, SAT scores, even class ranking. Not surprisingly, given the thoroughness with which Edgar deals with every task he sets for himself, that rank is No. 1 in spite of an academic load that this season includes two advanced placement classes.
Edgar said that under NCAA rules, college coaches aren't permitted to contact juniors directly. Still, the web-site has already put forth some early blossoms.
"We've gotten some serious inquiries," he said.
Laue said creating such a site makes sense.
"It is difficult for student-athletes in any location to get colleges and universities to identify them as prospects for their programs; however, being overseas adds another burden," Laue wrote. "Kyle and others like him have taken the initiative to market themselves for all the possibilities that are available, athletically as well as academically."
Right now, cyberspace takes a back seat for Edgar as the Barons try to take care of business.
Saturday, they'll take their school-record 18-game winning streak, sixth-longest in DODDS-Europe history, to the International School of Brussels. A victory over the unbeaten Raiders would clinch the II-North regular-season title and home field for Round 1 of the D-II playoffs. That would be the best possible stepping stone toward the three-peat that occupies most of the Barons' waking moments.
"We talk about the championship all the time," Edgar said. "After we win, Coach Laue tells us, 'You won't be happy if you don't win the championship. Take one day to celebrate, then we'll get back to work.'"
---
---
---
---