2011 in review
Earthquake dominated an eventful prep year
by
Dave Ornauer
December 21, 2011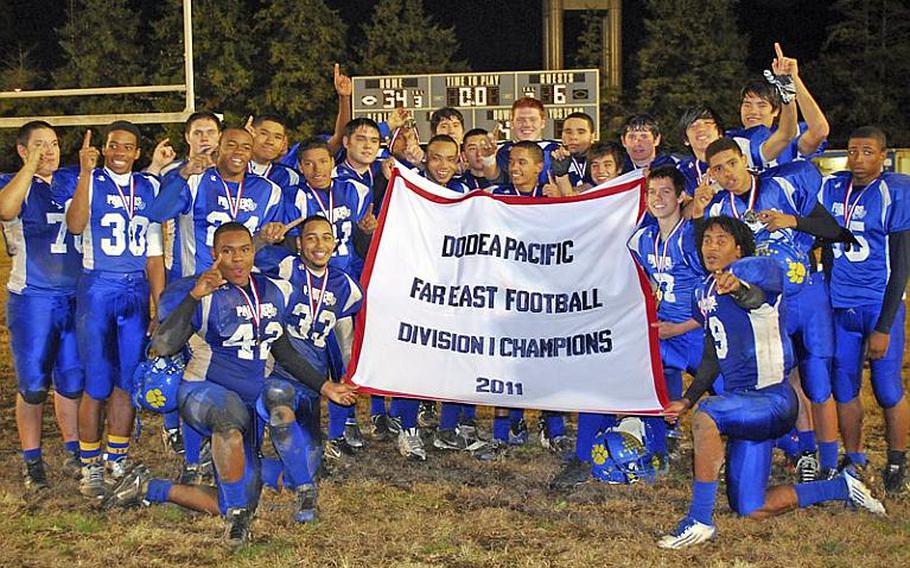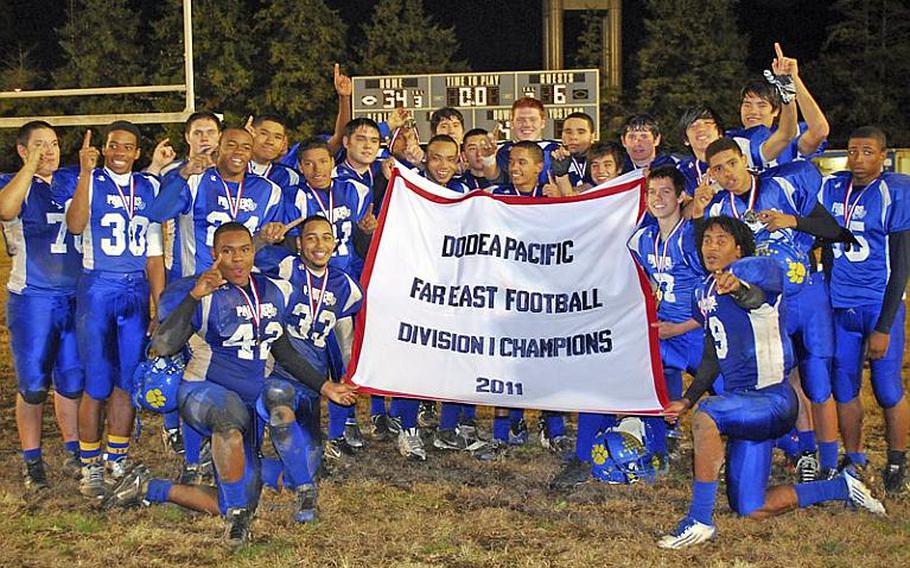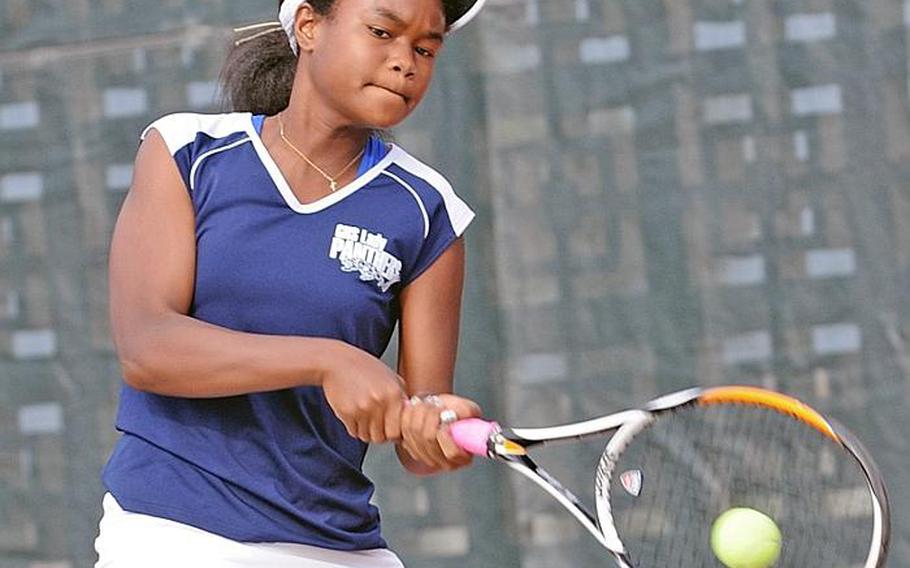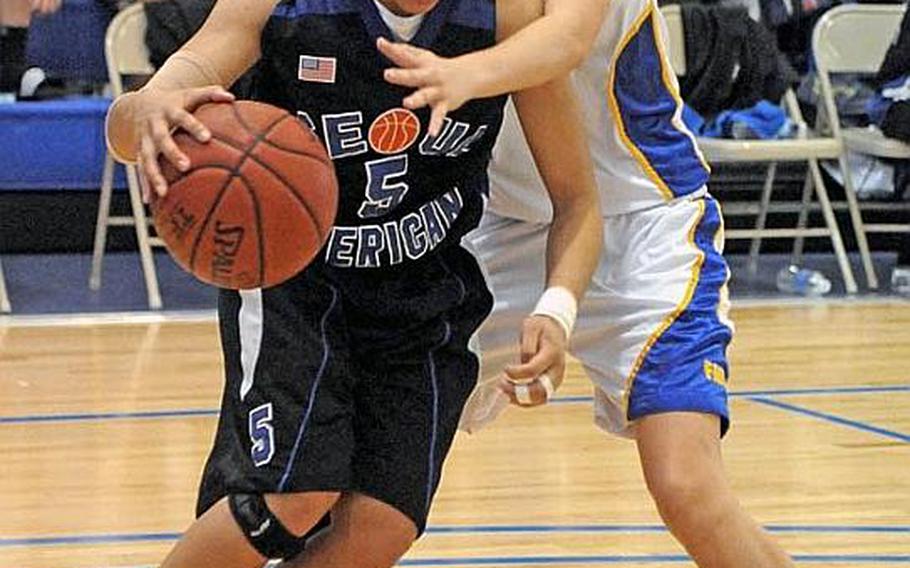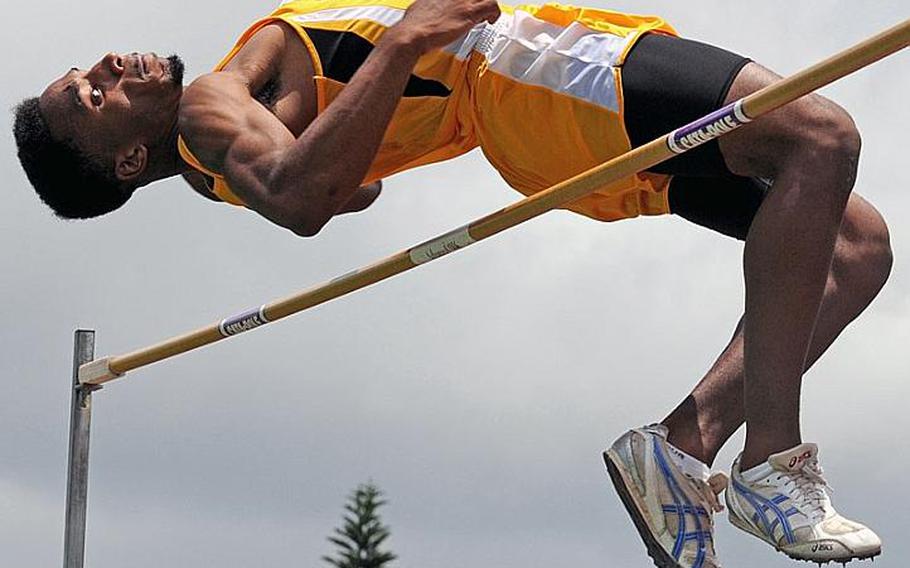 YOKOTA AIR BASE, Japan – It was supposed to be a weekend in which grid and pool all-stars shined.
Instead, at 2:46 p.m. March 11, everything changed when the Tohoku-Kanto Earthquake, at 9.1 magnitude the fourth-worst temblor on record, shook Japan from Hokkaido to Hiroshima, turning peoples' lives, that sports weekend and the entire spring season upside down.
DODDS Japan soccer, baseball, softball and track events were canceled. So was the Camellia Bowl, a football friendship game featuring DODDS and Kanto Plain players from Japan and Okinawa. And the American Swim Council in Japan's Junior Olympic Swim Meet was also scratched.
A tsunami warning briefly delayed the start of Kadena at Kubasaki soccer matches on Okinawa, but they eventually went on as scheduled. Action continued unabated in Korea and Okinawa thereafter.
About a quarter of Robert D. Edgren's student body - 84 student-athletes - were in the Tokyo area for sports events and stranded over the March 11-13 weekend at Yokota Air Base, with the highways and railways shut down by the quake. A handful at a time, they made it home by March 16 thanks to Yokota's Air Mobility Command flight.
The entire DODDS Japan and Kanto Plain sports schedule for March got put on the shelf, along with track and field's Mike Petty Memorial Meet in April on Okinawa and the Kanto Invitational in Tokyo in May.
The effects on DODDS Japan, Kanto Plain and Pacific-area sports caused by the worst earthquake in Japan's history makes it Stars and Stripes' Pacific high school sports Story of the Year for 2011.
No. 2: Falcons bring fourth a D-I tournament title
Continuing their unprecedented success in Far East Division I Tournament play, senior Liz Gleaves, Destinee Harrison and Jordan Elliott and the Seoul American Falcons girls basketball team captured the school's fourth straight D-I title, winning the basketball tournament Feb. 26 in Guam.
All four titles came at the expense of Grace Fern, Kelly Hardeman and Faith Academy of the Philippines, whom the Falcons beat 47-39 in the final. Gleaves, who later walked on to Old Dominion's volleyball team, earned her unprecedented fourth straight D-I tournament MVP award.
No. 3: Yokota finally earns breakthrough D-I football title
For all of Yokota football's success, 30 Kanto Plain titles in 38 years, 12 DODDS Japan championships and five Rising Sun Bowl all-DODDS Japan titles, the Panthers had never won a Far East Division I title until Nov. 12. Yokota scored three touchdowns in the fourth quarter to pull away from Kubasaki 34-6 at Yokota. Credited with the victory was the line, featuring juniors Jesse Hogan, Jake Jackson, Victor Madaris, Max Lester and Dylan Kessler.
No. 4: Falcons softball team finally hands Kadena a defeat
Never before May 26 had Kadena's girls softball program, nine-time Okinawa Activities Council champions, lost in any major tournament in which it entered; the Panthers were defending Far East champions and had two DODDS Japan tournament titles to their credit. That changed when Jenna Jackson hit the game-winning two-run double in the eighth inning to break a 10-10 tie and lift Seoul American to its first Far East softball tournament title, 14-10, over Kadena. Falcons coach Julian Harden became just the second coach to win Far East tournament titles in three sports in three seasons.
No. 5: Seoul American, ASIJ soccer teams win Far East D-I thrillers
The first coach to win three Far East titles in three sports in three seasons was Seoul American boys soccer coach Steve Boyd. On May 20, his Falcons outlasted host Kubasaki in double-overtime on a David Voelker goal for Seoul American's first Far East D-I title. American School In Japan got a goal by Katie Helwick late in the first half as ASIJ won its second D-I title, 1-0, over Kubasaki.
No. 6: Female player helps ASIJ win Far East baseball title
Bessie Noll, an American School In Japan sophomore pitcher-infielder, earned Best Offensive Player honors and helped pace ASIJ to its first Far East baseball title in its first year of eligibility, beating two-time runner-up Kadena 11-9 in a rain-drenched final May 26. Prior to this year, international schools could not play in Far East tournaments.
No. 7: St. Mary's sweeps Far East D-I mat titles; Zama's Spencer is three-time winner
Speaking of international schools returning to Far Easts, St. Mary's International School, back on the Far East mat after a six-year absence, got gold-medal performances from Soma Yoshida (115 pounds) and Chidi Agbo (heavyweight) and five silvers on Feb. 16 to win the individual freestyle team title and the dual-meet title a day later. Zama American swept both D-II team titles, while Outstanding Wrestler Michael Spencer became the school's first three-time gold medalist.
No. 8: Younger Gadsden keeps Far East tennis gold in the family
Her older sister, Amber, won the Far East girls singles title the year before; on Nov. 10, Guam High sophomore Chloe Gadsden took the torch in style, beating DODDS Japan and Kanto Plain champion Tia Burke of Zama American in straight sets in the Far East tournament final at Kadena Air Base. Seoul American won the overall team title in David Abbott's first year as Falcons coach.
No. 9: Kadena's Smith finally beats elusive 2-meter high-jump mark
For three seasons, Lotty Smith of Kadena had tried and failed to top 2 meters in high-jump competitions on Okinawa and in Tokyo. Almost as if it were destined, Smith saved the best for the last event of the Far East track and field meet on May 25, topping 2.0066 meters, or 6 feet, 7 inches. Kadena won the overall, boys and girls team titles.
No. 10: Henderson caps history cross-country run for Seoul American
Not only did Seoul American senior Amanda Henderson become the first DODDS girl to repeat a Far East cross-country meet championship, she capped an extraordinary run of consecutive race victories – 40 straight over the last two seasons, including a pair of Korean-American Interscholastic Activities Conference gold medals.