D-I softball
Dragons soar to first championship
by
Dave Ornauer
May 23, 2018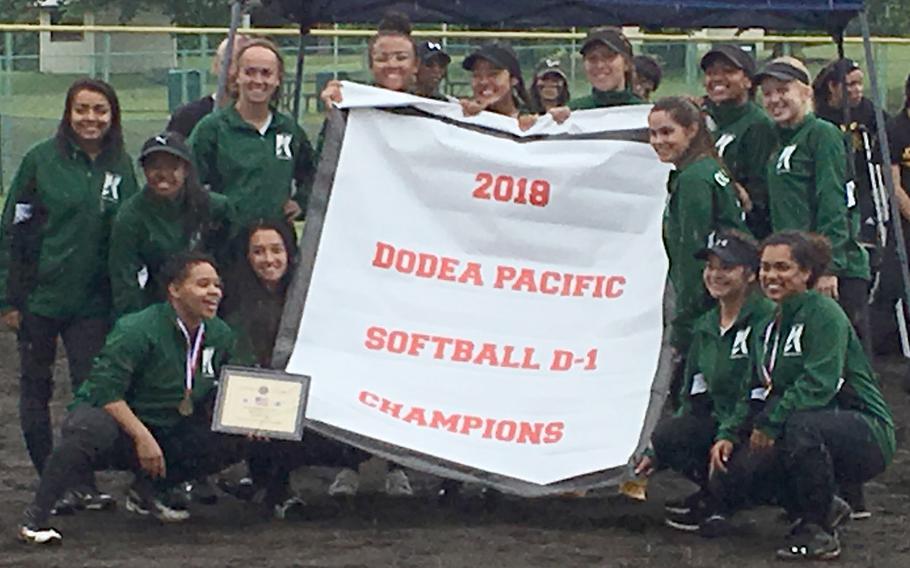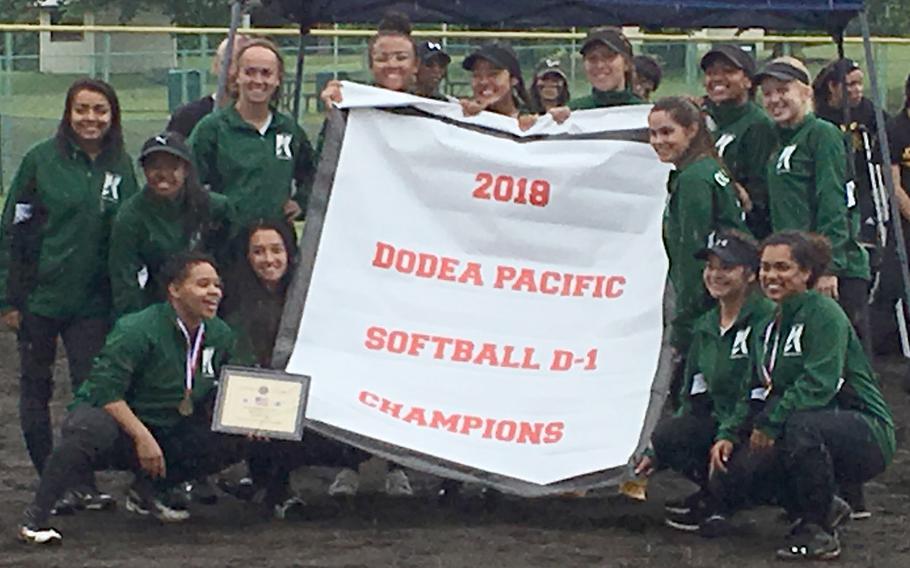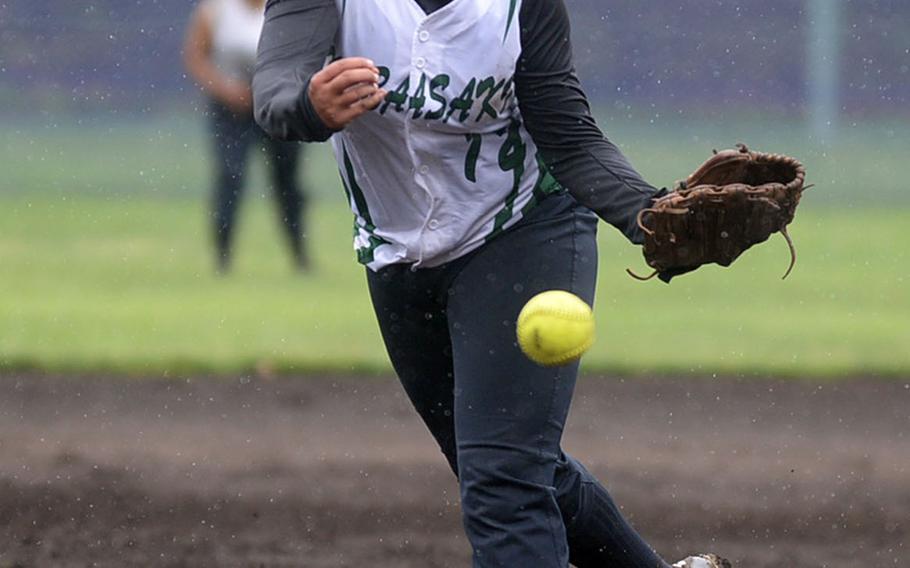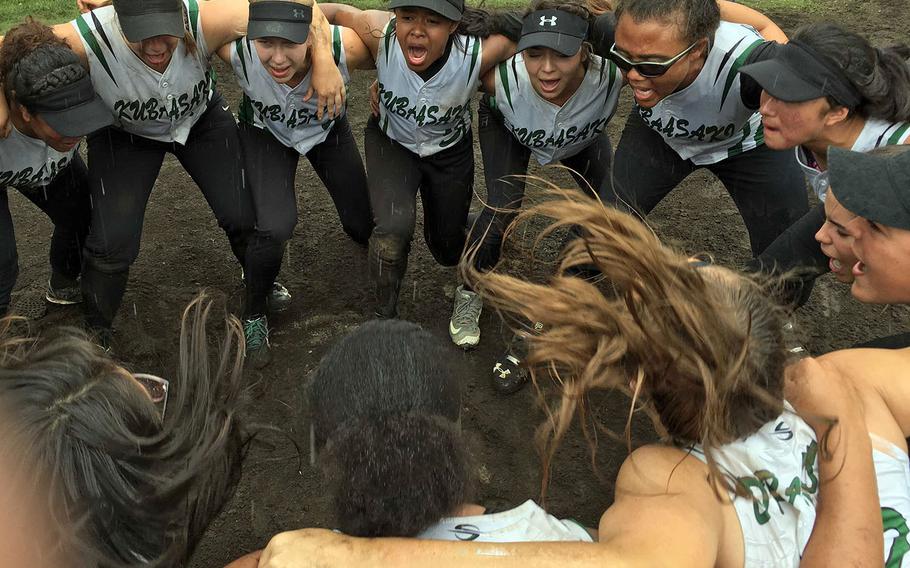 NAVAL AIR FACILITY ATSUGI, Japan – After 15 years of frustration and a couple of near misses, Kubasaki now finds itself atop the Far East Division I softball world.
Olivia Witherow struck out six batters and got her fifth win of this week's Far East tournament, and Makayla Major's three-run home run turned Wednesday's final on its head as the Dragons rallied from 3-0 down, scoring 13 unanswered runs to dethrone Nile C. Kinnick 13-3.
"This is the best day of my life," said senior third baseman Madison Richardson, who suffered through her first three years on varsity to finish as a champion. "I could not have done it without my team."
The Dragons went unbeaten in six games in the tournament, outscoring opponents 40-0 in the round-robin portion, then 26-7 in double-elimination play
But the drive to a title began long before this week – back in March, when the Dragons won their first game, coach Trevor Thibert said.
"After we got that first win, their confidence came out and we haven't lost since," Thibert said.
"Going into Far East, I knew we had the talent to win. But when we ran the table in round robin, I asked the girls, 'Do you believe now that we won every game in pool play?' They said yes, but this time with a gleam in their eye."
From then on, "there were no question marks," Thibert said. "They knew they were going to win. They got their bats out and were putting up nine spots everywhere. And Olivia. Wow. You talk about doughnuts (zeroes) on the scoreboard all week long."
From the bottom of the first inning on, the Dragons kept pouring it on; they scored in every inning off starter and loser Tori Osterbrink. C.C. Charles had an RBI single and a sacrifice fly, Richardson drove in two runs and Ceara King added three RBIs.
Even the younger Dragons, who'd only known the frustration through longtime coaches' and veteran players stories, were thrilled about the conclusion.
"Indescribable. I can't believe this has happened. I'm at a loss for words," said sophomore second baseman Jalyn Foster.
Twitter: @ornauer_stripes