Dragons' power-alley attack nets Kanto Kup crown
by
Dave Ornauer
September 9, 2009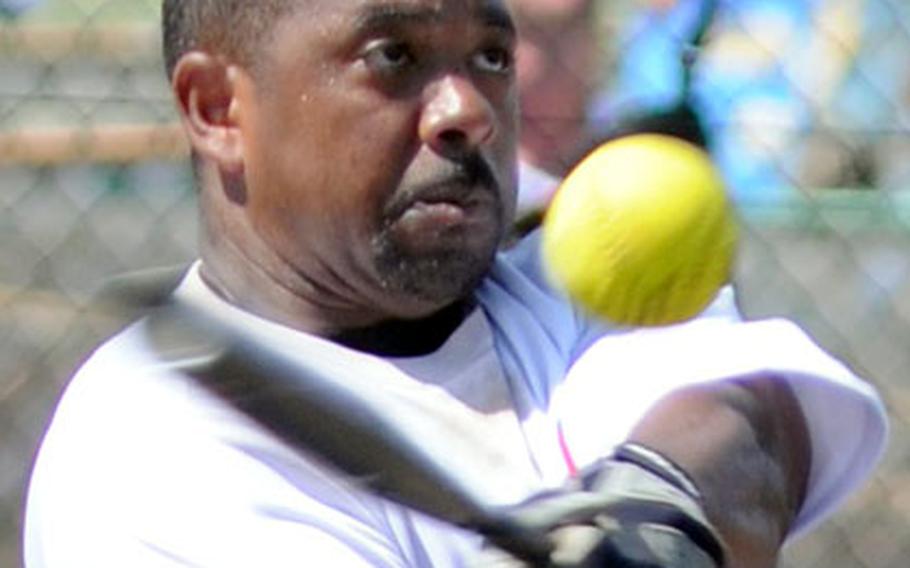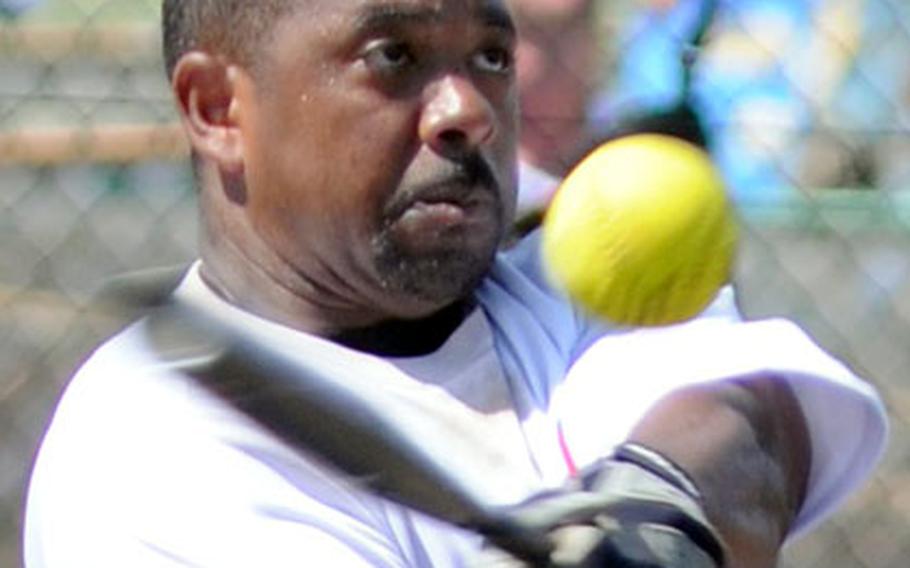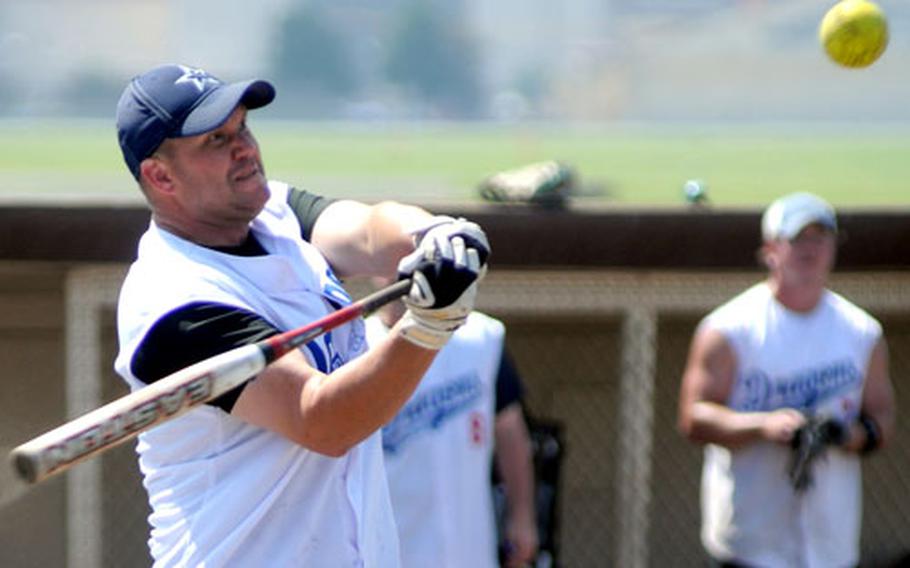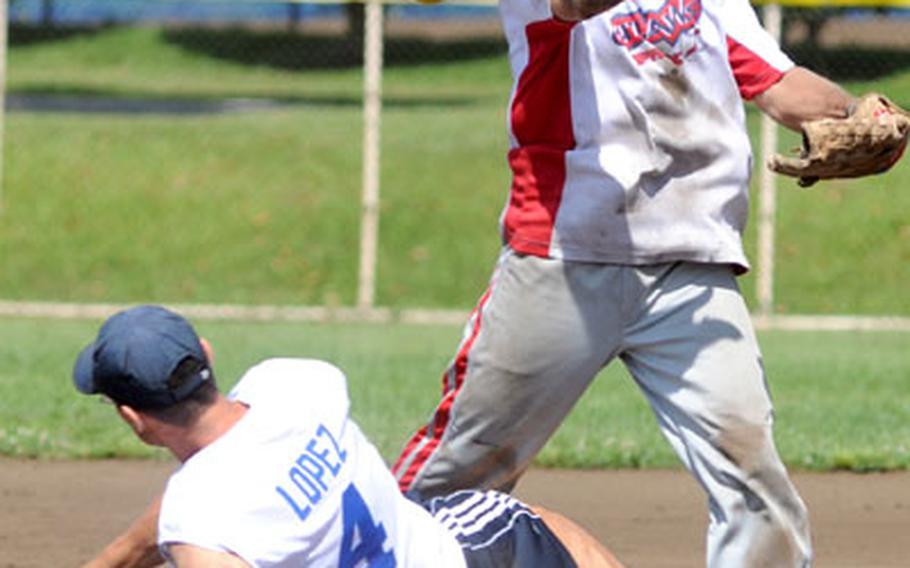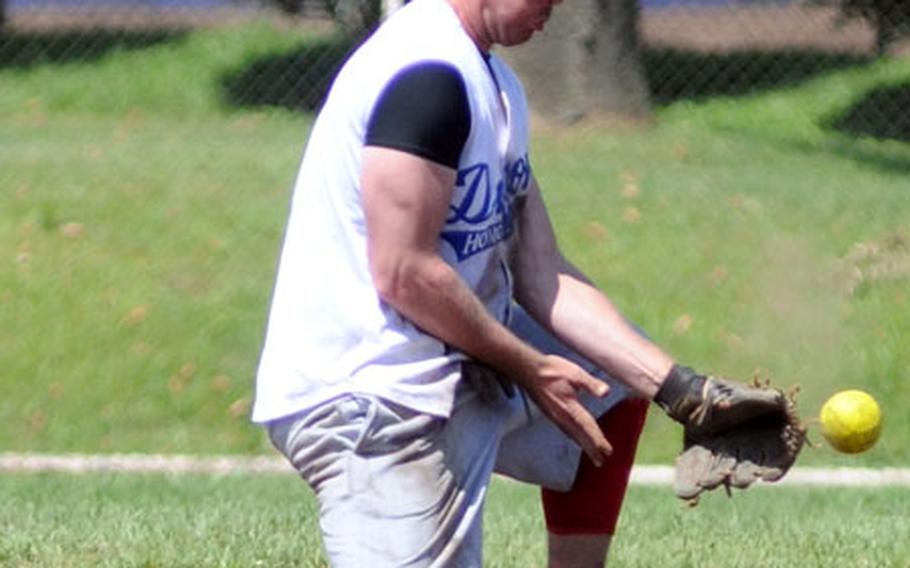 YOKOTA AIR BASE, Japan – After stumbling 21-14 in the first championship game, Nick Kivlehan and the Honcho Dragons solved the puzzle that was the Misawa Outlaws A:
Hit the outfield gaps. Hard and often. And that philosophy paid off in spades as the Dragons won their first Pacificwide open softball tournament title.
Five players had at least five hits, Kivlehan hit for the cycle and had seven RBIs, and Sean Newsom ripped three homers as the Dragons routed Misawa 35-11 to capture the 5th Kanto Kup title at Yokota Park.
"We got hot at the right time," said Kivlehan, adding that the Dragons were thrown off by Misawa playing a five-man infield to cut down on ground-ball hits in the first game. That led to the Dragons adjusting and targeting the power alleys, Kivlehan said.
"The first game, they saw we hit the infield holes, so they went with a five-man infield. In the second game, we picked it up and hit the gaps," said Kivlehan, 26, a petty officer first class from Olympia, Wash., assigned to Fleet Activities Yokosuka's Afloat Training Group.
Newsom drove in eight runs, Chris Ray had six hits and three RBIs and Bo Ames and Aaron Stinar each had five hits. Ames knocked in four runs.
The crushing blow came in the fifth inning of the second and deciding game in the eight-team, double-elimination tournament. Honcho sent 22 batters to the plate and scored 17 times. Kivlehan's three-run homer put the exclamation point on the inning.
Tommy LeBaron had two sacrifice flies and Ross Burns went 4-for-4 for the Outlaws.
In the first game, LeBaron's RBI fourth-inning double put Misawa, which trailed 9-6 entering the frame, ahead for good.
LeBaron was 4-for-5 with two doubles, a homer and four RBIs, Anthony Germany went 4-for-4 with two homers and six RBIs and Kinsley Tucker homered twice and knocked in five runs. Newsom homered twice and had five RBIs for the Dragons.
Monday's final was the first that didn't feature a defending champion since the tournament's inception in 2005; Misawa knocked out Taiwan's National Team, last year's champion, earlier Monday. It was also the first final not to feature the host team, the Yokota Warriors.
---
---
---
---