Volleyball preview
Dragons hungry to return to D-I throne
by
Dave Ornauer
September 6, 2018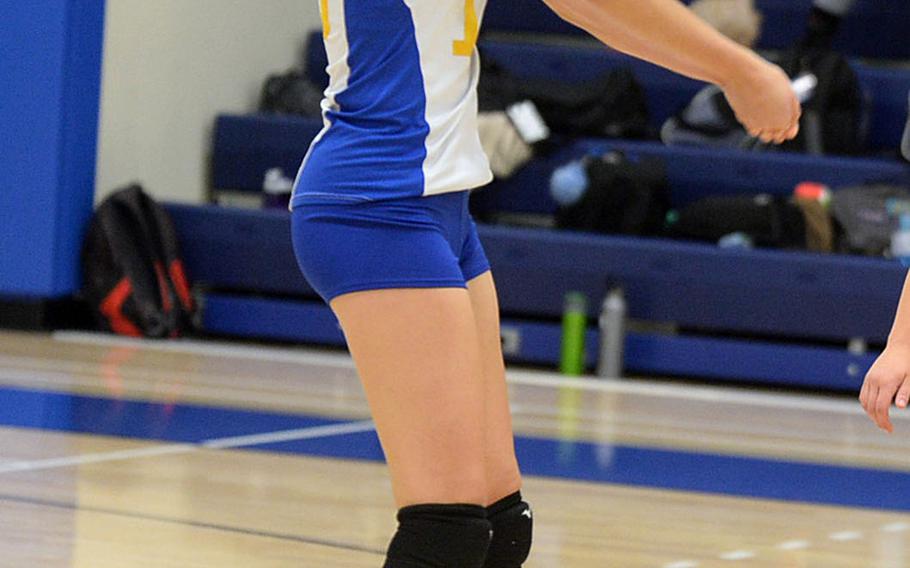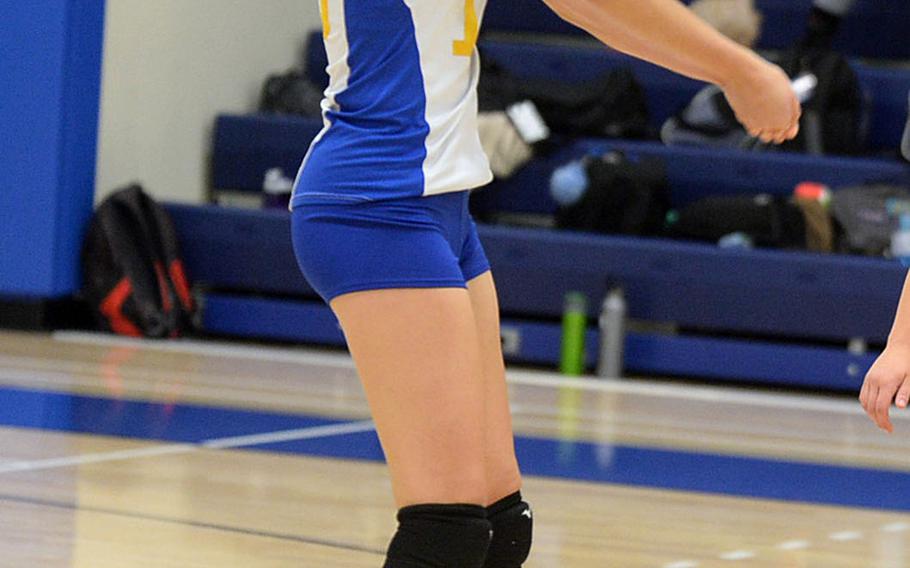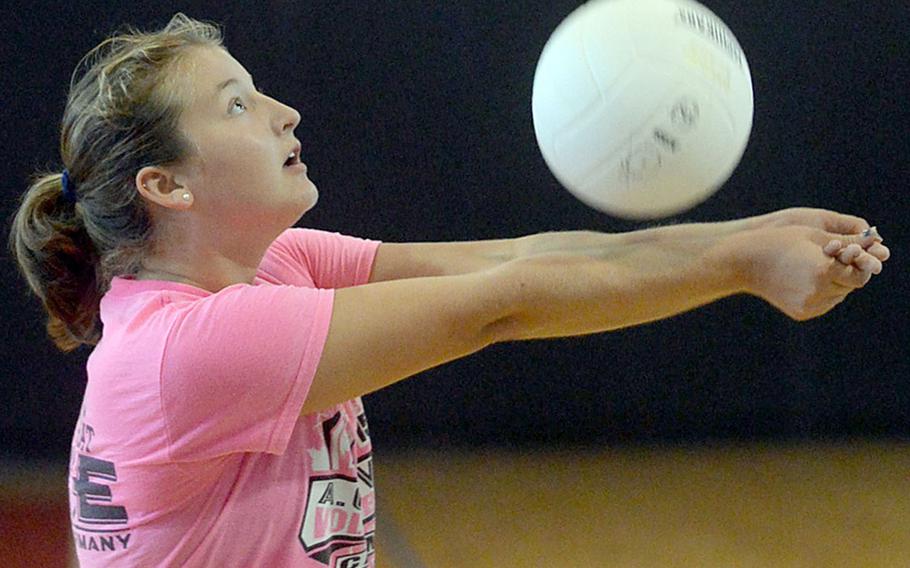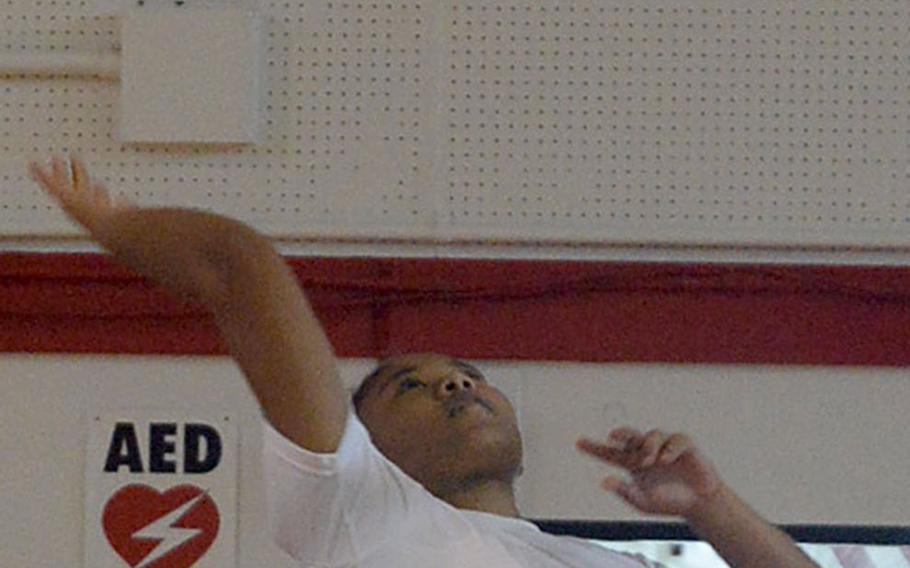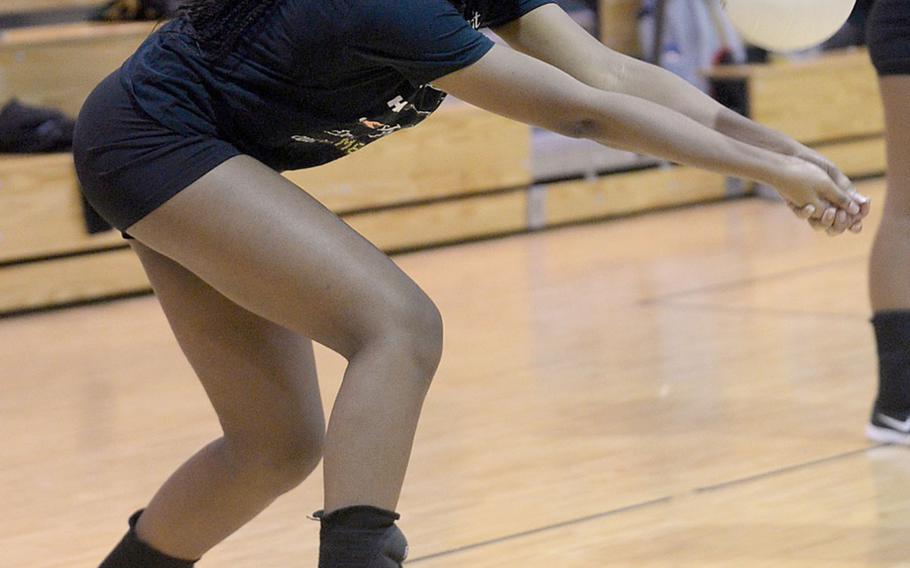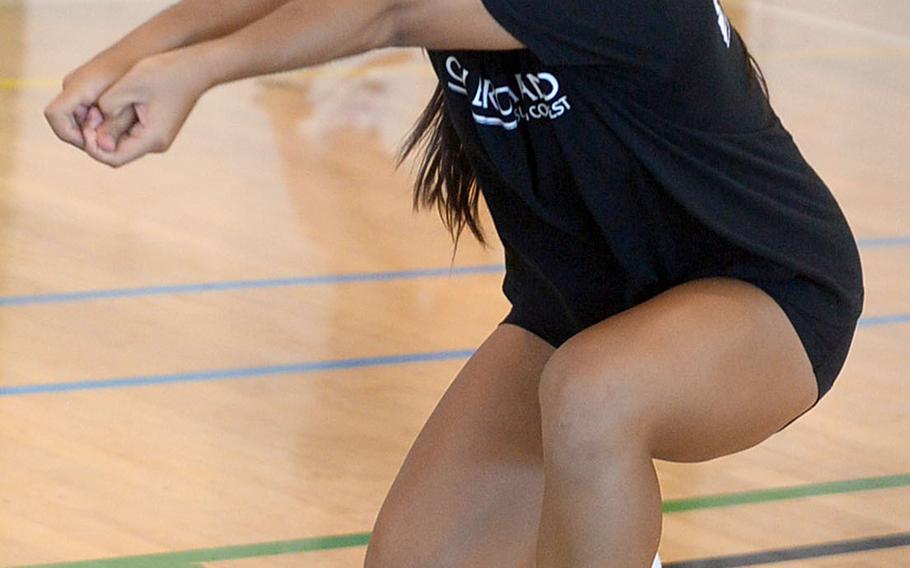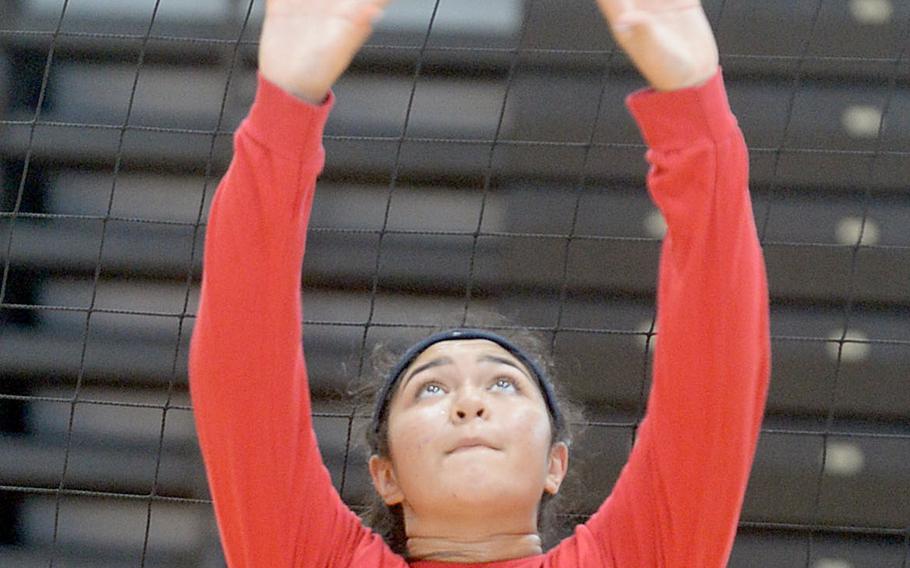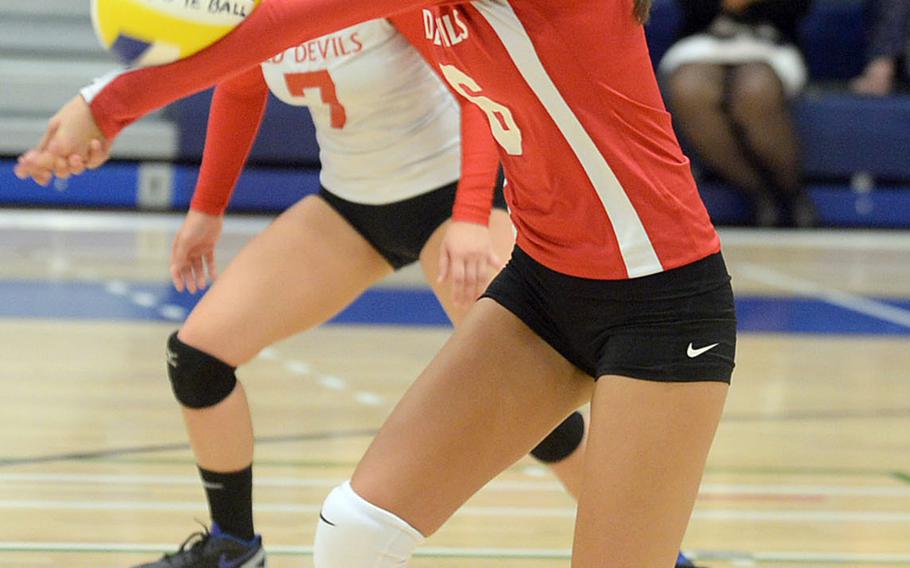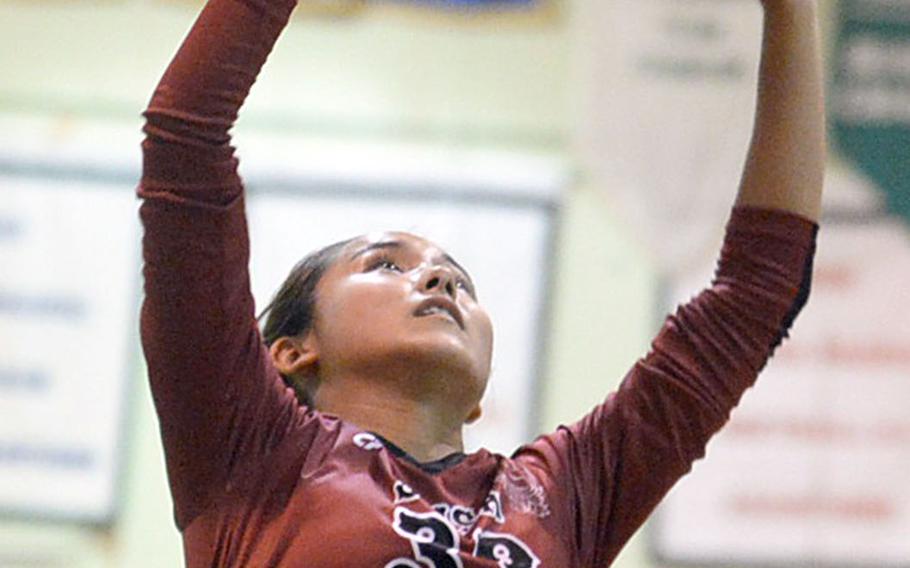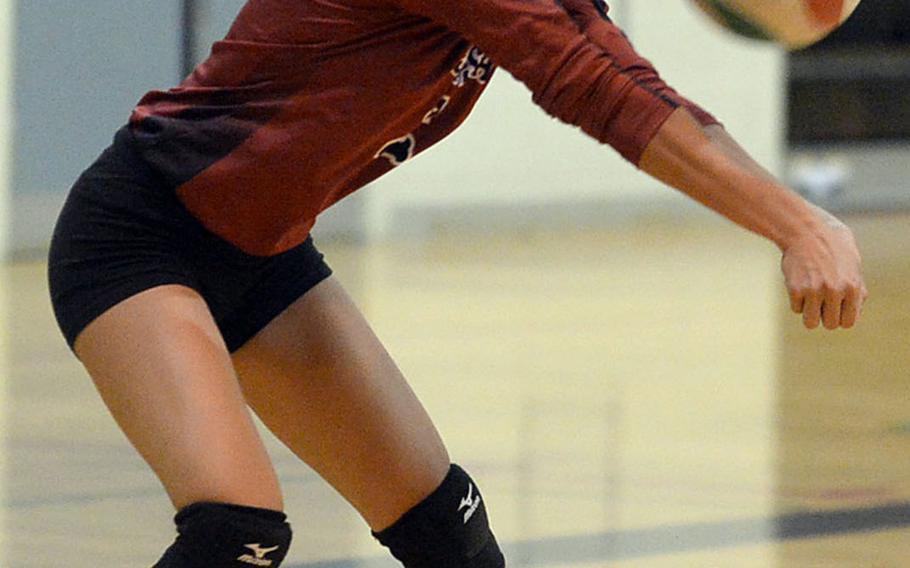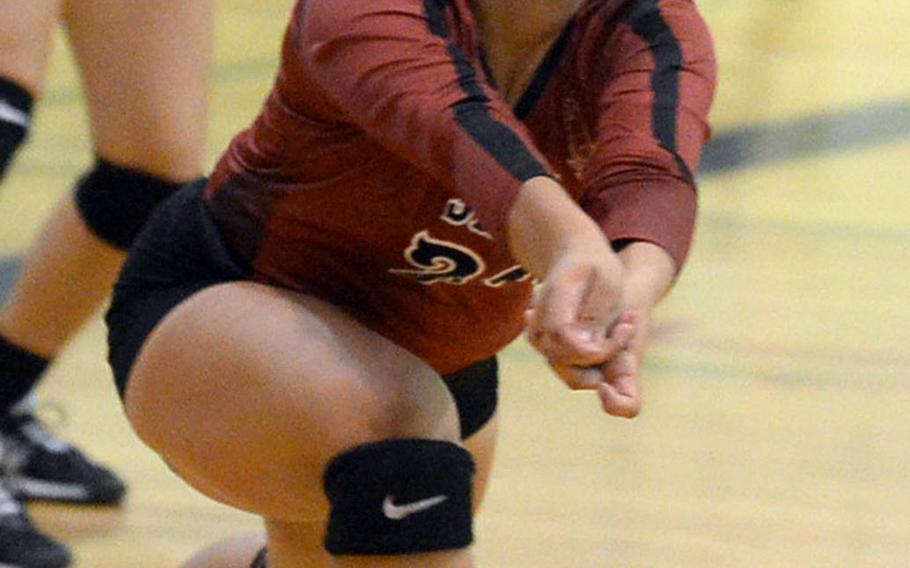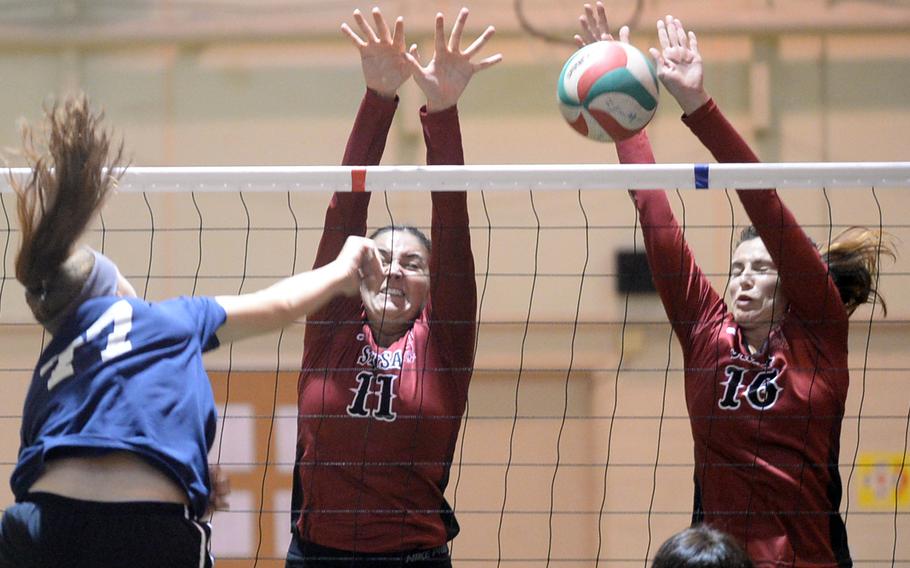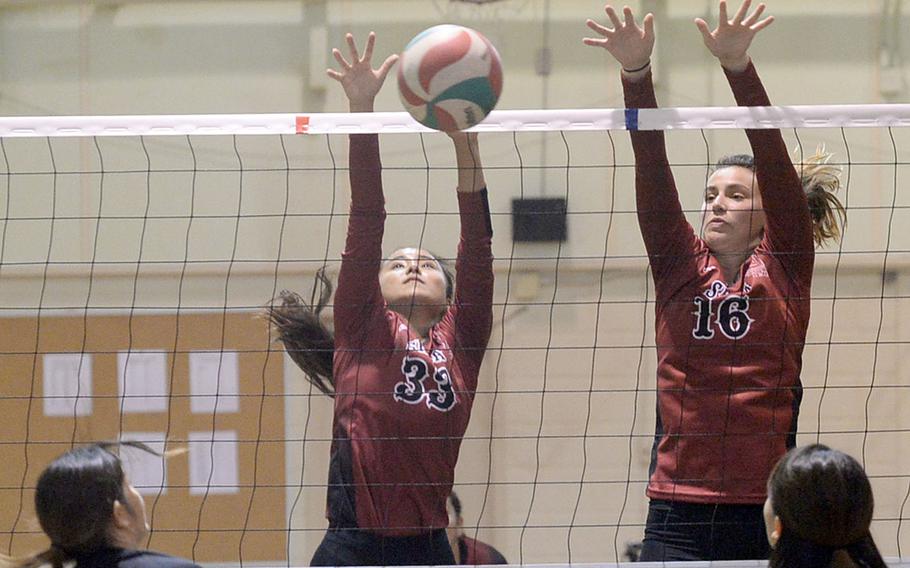 CAMP FOSTER, Okinawa – The 2017 volleyball season could be summed up in two words for the Kubasaki Dragons: Injuries and disappointments. At least until the third-place match of last October's Far East Division I Tournament.
Two of Kubasaki's stars didn't suit up at all last season, while others made their way to the sideline thanks to assorted dings and bruises. It was a team without a single senior in the lineup and missed a chance to make it four straight D-I titles.
But that third-place match, in which Kubasaki downed American School In Japan in straight sets, 26-24, 25-13, 25-20, had the Dragons on pins and needles counting the days until the first practice in August, senior Donatella Barone said.
"At the start (of the 2017 Far East), we thought we might finish last," Barone said. But the Dragons settled on a lineup that worked, they found their stride "and we got so much farther than we thought. We ended on our best game of the season."
A year older, a year wiser, a year having taken so many lumps have brought Kubasaki to a 2018 season in which the Dragons say they're confident of their chances of regaining the D-I title.
"We'll be a force to be reckoned with," Barone said.
It's a team of veterans, including two who played for the Dragons' Far East title teams in 2016 and 2017, Barone and senior setter Mimi Larry. But there are others who grew and matured from their experience last season, and 10th-year coach Mike Hogen says he's pleased with what he's seeing so far.
"I'd say we have some standouts and others coming into form," Hogen said. Among the latter are sophomore outside hitter Zoey Weidley, senior libero Anya Andrade and versatile freshman Alyssa Alvarado, new to Kubasaki but not new to volleyball, having played club ball in El Paso, Texas.
"I'm happily surprised" at how well the Dragons are progressing, Hogen said, adding that he feels his team is "ahead of where they were" at this time last year.
Much rests with the synergy between Larry and the front-line hitters, Hogen said. "Mimi makes some good decisions, she's developing her own analytical skills," Hogen said, adding that Larry always knows where the hitters are on the court "and she has options. And (Barone) has way improved."
That may be tough news for the rest of the D-I field, whose teams are rebuilding in one sense or another.
Defending champion Seisen lost perhaps the best all-around player in the Pacific a season ago, Amanda Wood, but six veterans of that team return. ASIJ brings back solid backliners, but doesn't have the big hitters the Mustangs did two seasons ago.
Nile C. Kinnick, last year's runner-up, lost three key players, including setter Faith Hughes. But Sophie Williams transferred in from California to take over in the middle and could be key to the Red Devils' fortunes.
Humphreys joins the D-I fold this season, replacing Seoul American; former Falcons middle blocker Ebony Dykes transferred from Seoul to Humphreys and could be a force.
The Division II title chase could be a wide-open one, now that Britney and Jamia Bailey have graduated, leaving two-time defending champion Yokota with a small handful of returners and youngsters moving up from JV.
Daegu welcomes stateside transfer Reyann Belford, and coach Fari Mendez and her contingent of returners could be the best team the Warriors have fielded since winning the 2013 title. Daegu is going for its fifth crown in school history.
Osan could also make a bid for its fifth D-II title. Four-year starter Elizabeth White and senior middle Maja Inthavixay welcome Texas transfer Izzy Lewis in the middle; the Cougars boast plenty of potential at all spots.
Matthew C. Perry and E.J. King welcome new coaches and have young lineups that could do well in future seasons. Zama moves Kate Holtquist into the setter's spot to replace the graduated Paris Hingel; coach Veronica Jones and the Trojans are another outfit with potential.