Home Team
Dragons' Fabila adjusting to shift from striker to midfield
by
Dave Ornauer
April 19, 2012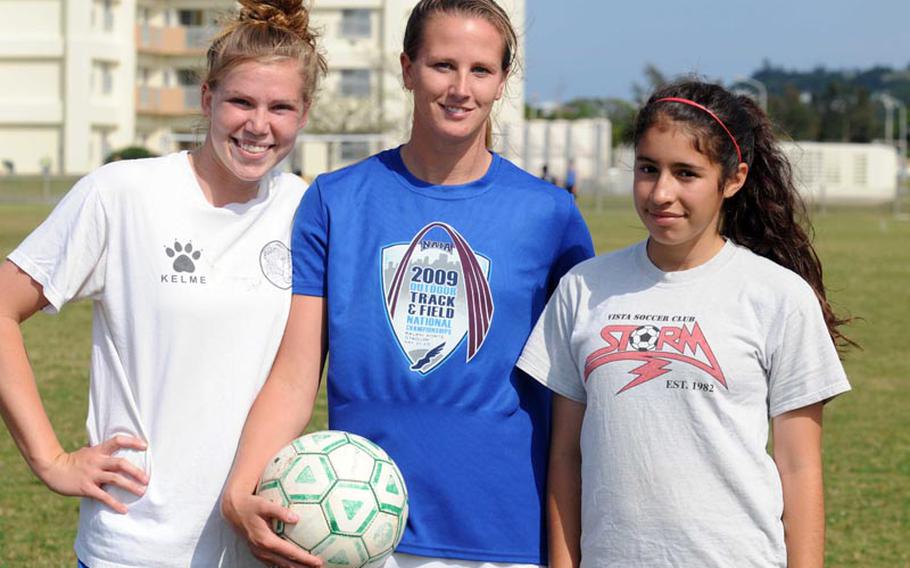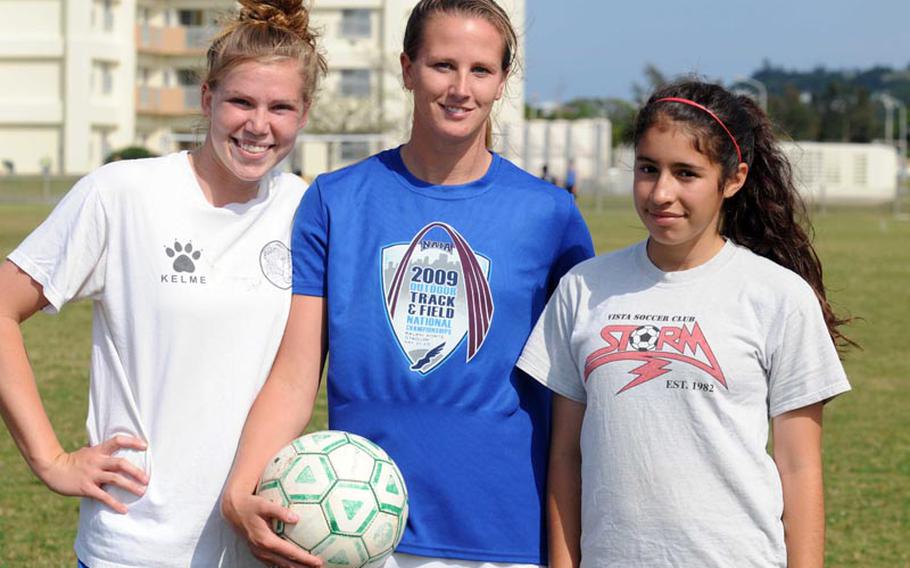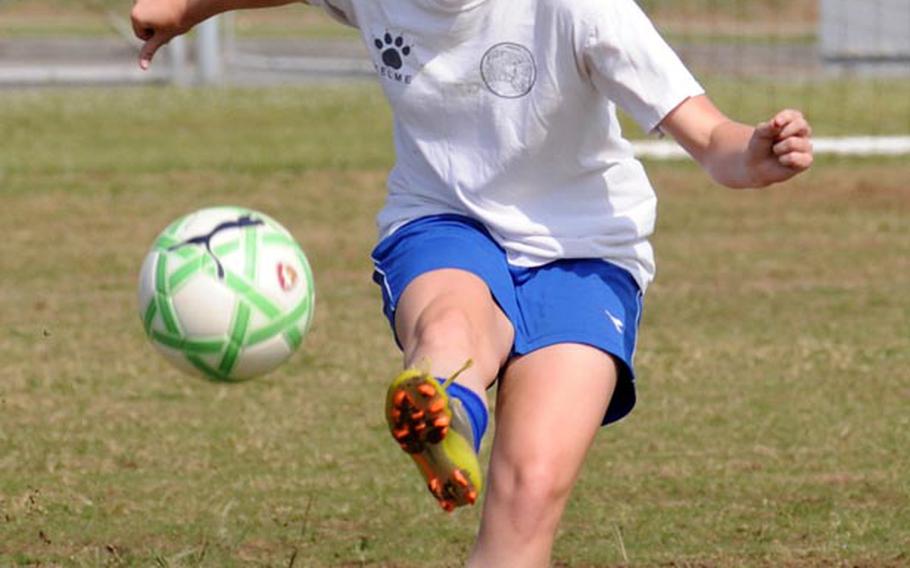 CAMP FOSTER, Okinawa -- Liz Fabila seemingly had it all wired.
The Kubasaki girls soccer team's primary weapon, with 100 goals in three seasons, the senior striker entered her swan-song campaign chasing the school's career goals record of 146 and that ever elusive Far East Division I Tournament title after a pair of runner-up finishes and a third-place finish.
Then, boom.
After Kubasaki's first match, a 1-0 home win on March 14 over Kadena in which Panthers defenders draped over Fabila like maple syrup on pancakes, the team's third coach in three seasons, Annie Mudd, made what she called a difficult decision — moving Fabila to midfield.
She was now a playmaker rather than a finisher. Any chance she had of equaling Erin Foote's school career record evaporated in an instant.
"I was surprised. I was shocked," Fabila said during practice Tuesday. "I was hoping this year I could reach (Foote's) record. Everybody knows me as Liz the Striker."
"I didn't like it. I know she didn't like it. It hurt," Mudd said.
But Liz the Striker had also voiced concern to Mudd after that first match: She wasn't getting touches that would let her finish.
"It would be silly for me to keep her in a position where she wasn't getting touches," Mudd said. "That's not what we need."
It was simply the right move at the right time, Mudd said.
Soccer wisdom, field vision plus Fabila's big right foot made her an ideal candidate to play the middle.
"What sets her apart is her knowledge of the game," said Mudd, who played four years at Berea College in Kentucky and has coached the Okinawa Diplomats youth club's U-12 and U-10 teams.
Other teams might not see Fabila as much of a threat as she was up front, and "she has the leg" to get the ball to the Dragons' speedy young strikers such as freshman Marissa Mesquita, with whom Fabila traded places in the middle and who leads the team with six goals.
That said, "It was hard to move her because of her experience and success," Mudd said. "But moving her gives us a better chance to win games."
Case in point: The next time the Dragons met the Panthers, March 30 on Kadena's night home at Ryukyu Middle School, Fabila did score a goal, but was instrumental in setting up two others that led to Kubasaki's 3-0 shutout victory. The Dragons have gone 4-1 with Fabila in the middle.
Mesquita, who'll play one more season for Kubasaki before leaving Okinawa, "might be the fastest on the team," Mudd said. "It gives her more opportunities. With her speed, she can beat anybody in one-on-one situations. It's worked out well."
Fabila's teammates agree.
"Liz has so much talent. She's doing just as well" in the midfield, Mesquita said. "I like playing forward. I really like the move."
"She's able to see the whole field, she creates plays for us, sends the ball to the corner, sends it forward, uses the drop," senior defender Angelica Juliano said. "We have more opportunities to take shots."
Reluctant though she may have been to make the change, Fabila says she'll do what it takes and play wherever needed to get Kubasaki over that final Far East hump.
"After a couple of days, I realized it was better for the team and it gives us a better chance of winning a Far East championship."
With 12 players either graduating or expecting to transfer, the Dragons know they're facing a now-or-never situation.
"We have to make our mark right now," Juliano said.
---
---
---
---