DODDS-Europe volleyball
Dozens of teams ready to pass, set, spike
by
Rusty Bryan
November 2, 2011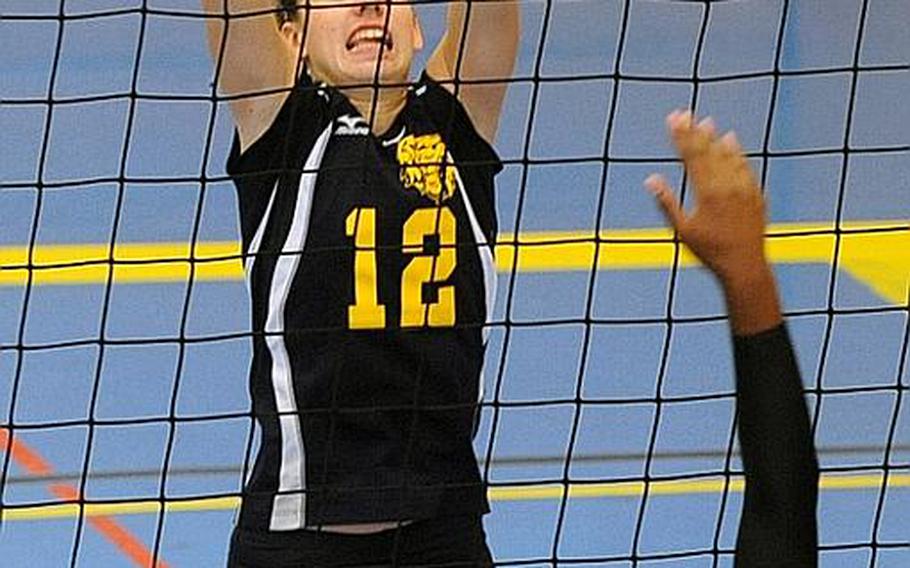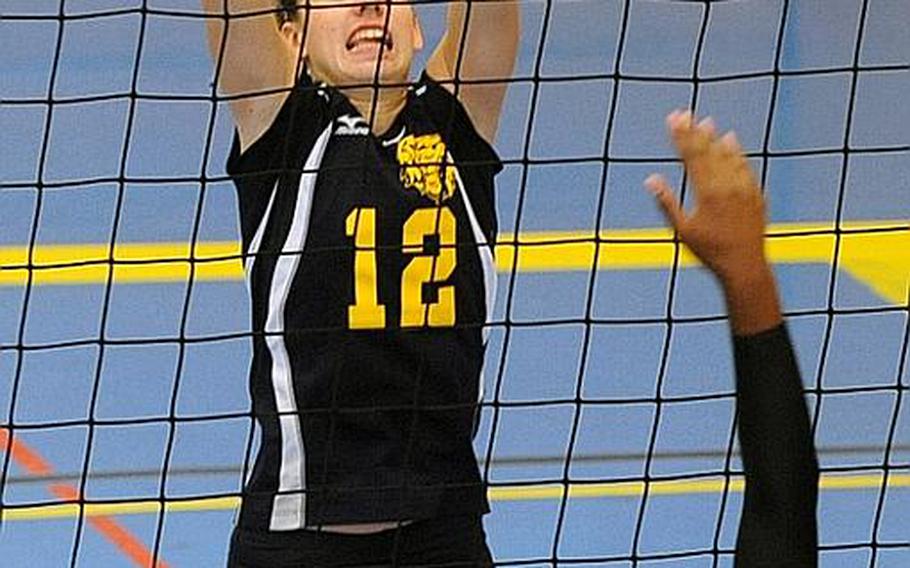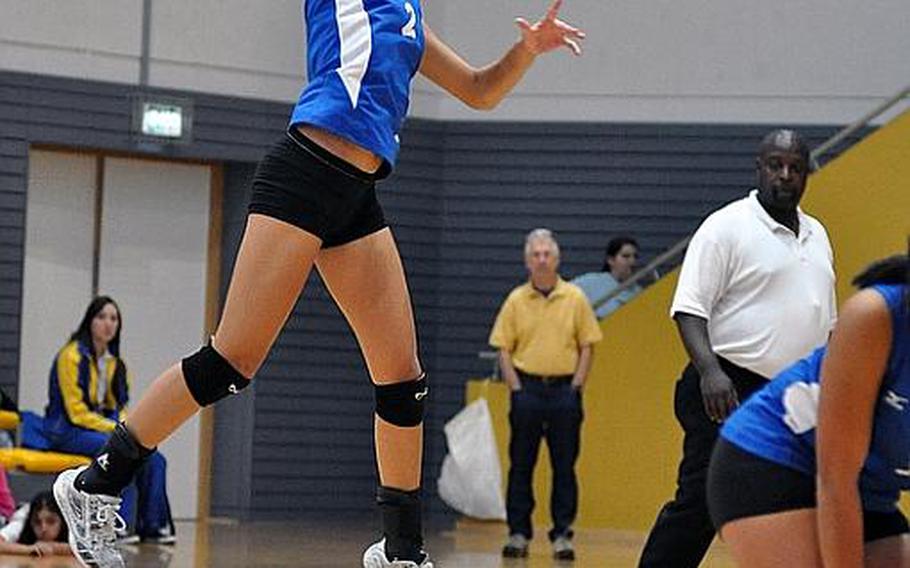 KAISERSLAUTERN, Germany – To cut right to the chase about this week's girls' European high school volleyball championships, here's what most people think the outcomes will be on Saturday after all 104 games are over in a three-division, three-day event which begins Thursday at Vogelweh and Ramstein Southside gym:
• Heidelberg will supplant Vilseck as the Division I champion
• Naples will slip past Aviano to succeed two-time defending champion Black Forest Academy in D-II
• Rota again will emerge with the Division III crown
Now that you know what's going to happen, want to know why? Here's a quick division-by-division explanation:
Division IFor the second straight year, top-seeded Heidelberg posted an unbeaten regular season. Last year, however, they were surprised by Ramstein and eventual runner-up Wiesbaden in round-robin play and settled for third place.
This year, however, the Lady Lions are deeper than they were in 2010 and mindful of the past. They also can call on two All-Europeans, seniors Rebecca Luna, a setter, and Allison Gunsch, an outside hitter. The two have been playing together for four years.
Perennial power Ramstein is the No. 2 seed in the division and has a returning All-European of its own in Sarah Szybist. The Lady Royals are one of the teams Heidelberg coach Linda Steil sees as potential roadblocks to her first title as the Lady Lions' coach. She cited SHAPE as another, but Heidelberg defeated both schools during the season.
The seeds below the top two were awarded by blind draw, according to DODDS-Europe athletic director Karen Seadore, because most of the D-I teams beat each other during the season. She added that since the D-I tourney is a round-robin with the top two advancing to Saturday's 2 p.m. title game at Ramstein Southside gym, the seeds shouldn't matter.
And if the No. 1 and No. 2 seedings aren't enough to predict the D-I finalists, Kaiserslautern coach Dennis Decker knows where the road to the final goes.
"Ramstein and Heidelberg," he summarized, "are our targets."
Division IIThings are almost as unambiguous in the mid-size group, which is divided into two seven-team pools. Naples, the champion of Region IV, is No. 1 in one of the pools, and the Lady Wildcats' archrival , Aviano, tops the other. The two No. 1s split two matches in Aviano, with Naples winning in five sets on Oct. 21 and Aviano in four the following day.
Despite the near-wash in Aviano, Saints' coach Hans Hillestad awards overall No. 1 status to the Lady Wildcats.
"Naples is the team to beat," he emailed on Tuesday. "They have a well-balanced team and probably the best offensive team in D-II this year. Their middles are unstoppable, and it's really hard to hit against them."
To win a potential rubber match against Naples, Hillstad revealed, Aviano will be relying on its defense.
"Our sophomore outside hitter Devin Franco is an outstanding defender," he wrote, "and junior setter Giulia Silvi will also be a key."
Division IIIRota and Menwith Hill battled for five sets in last year's final. Three of them were decided by the minimum two points, and the fourth by four. According to Menwith Hill coach David Cornett, Rota, as long as the Lady Admrials suit up All-Europe sophomore Aspen Luna, is the team to beat. Rota topped Menwith Hill 3-1 at Alconbury on Oct. 1.
"…Luna is a sophomore with some of the most technically perfect volleyball skills that I have seen in a girl her age," he wrote. "She has to be accounted for wherever she is on the floor as she is a complete threat in whatever she's doing, from her hitting and serving to her block."
Menwith Hill, which has a strong attacker in All-Europe junior Kaia Pierce (79 kills and 19 blocks), dropped a 3-0 verdict to Brussels and a 3-2 decision to Alconbury this year, so look for those two to challenge for the final, too.
As always, D-3 is terra incognita at tourney time, when squads from Turkey – Ankara and Incirlik – and the Azores – Lajes – take on the schools which can play a full regular schedule during the year. D-III also is a pool-play event with Rota topping one of the pools and the International School of Florence the other.
Events get under way at 8:30 a.m. Thursday at Vogelweh, Kaiserslautern High School and Ramstein Southside gym. There is no admission charge.
Championship and third-place games are scheduled for Ramstein Southside on Saturday.
---
---
---