Dozens of Europe's best set for all-star showdown
by
Rusty Bryan
November 9, 2011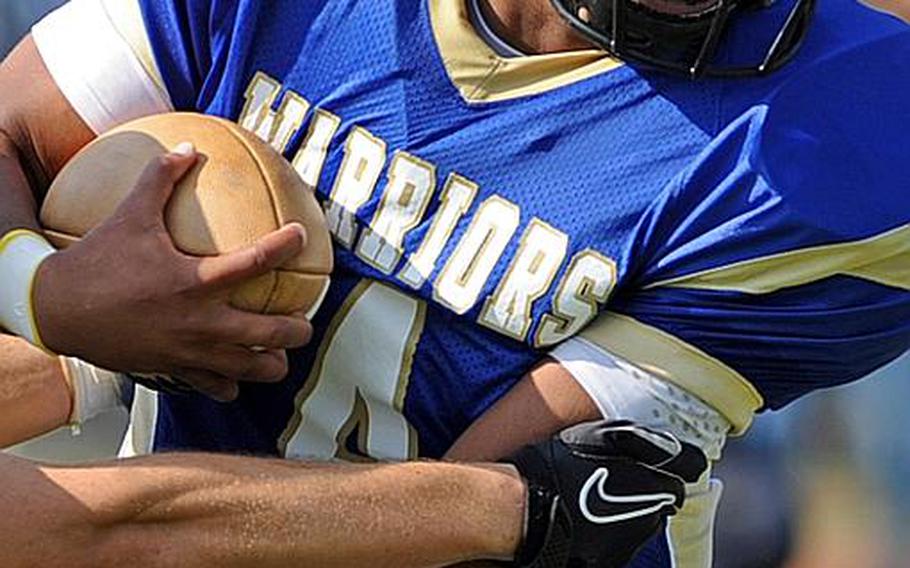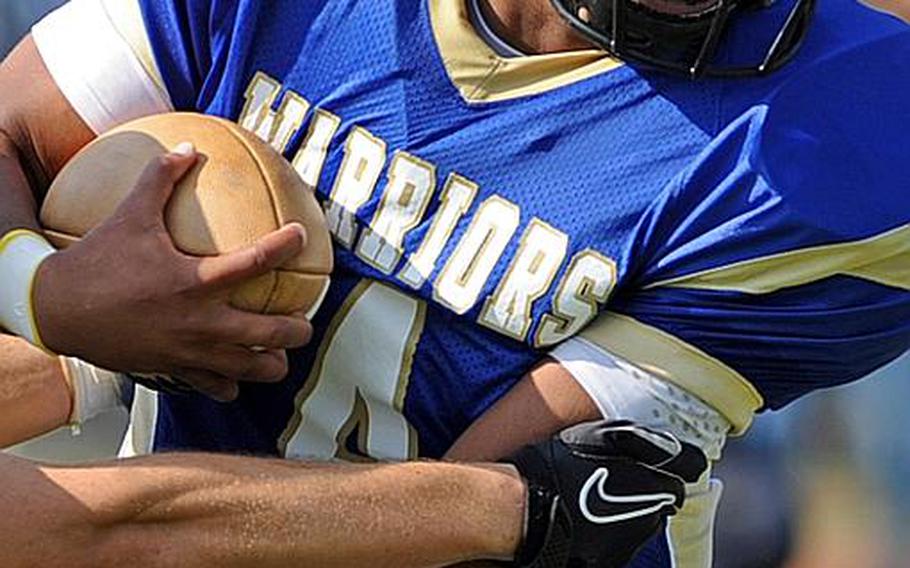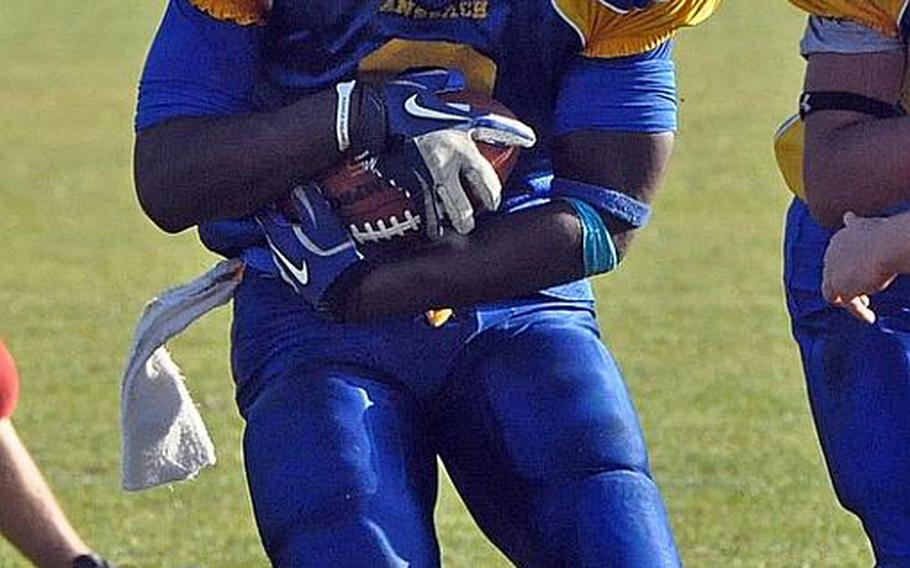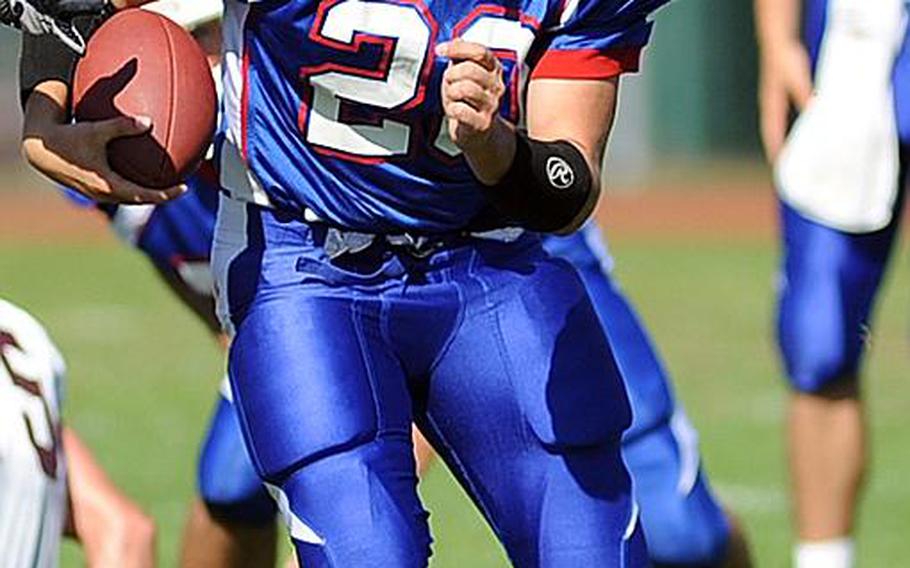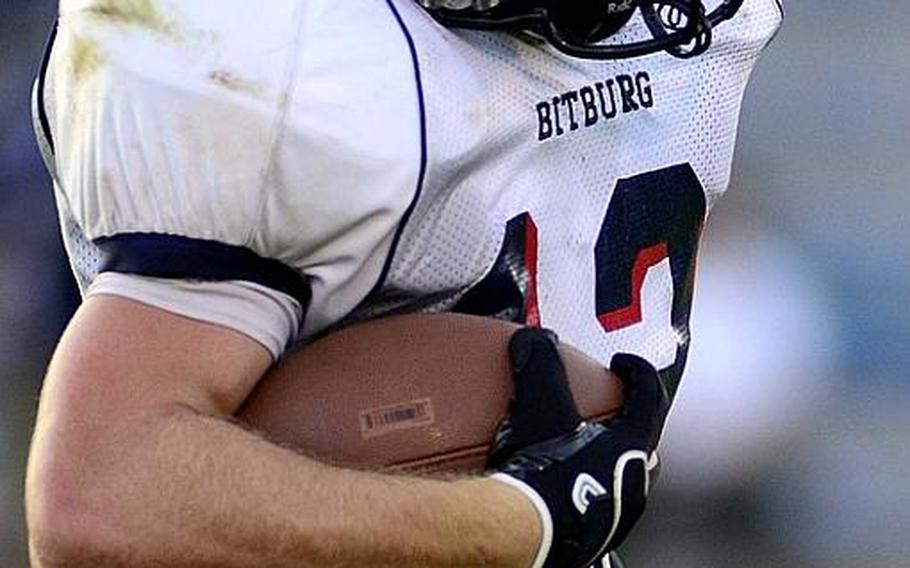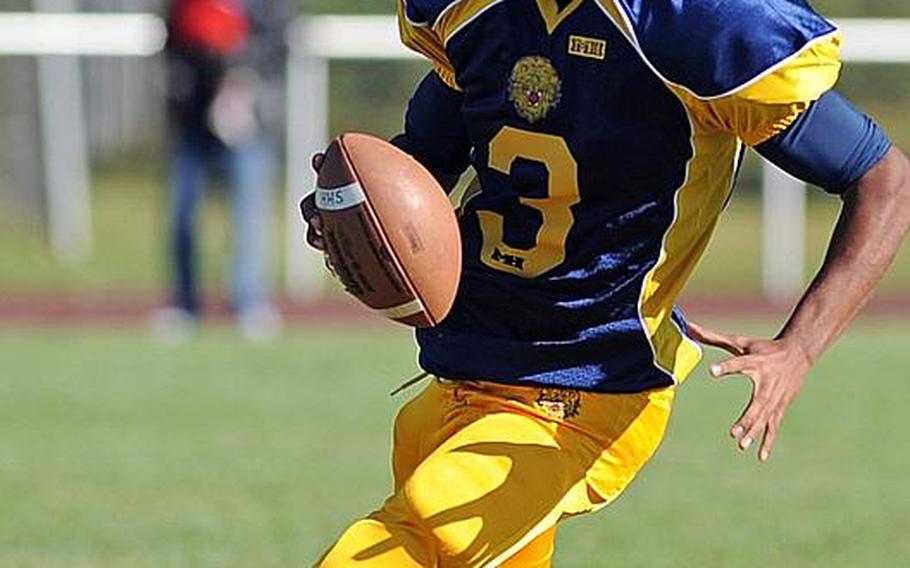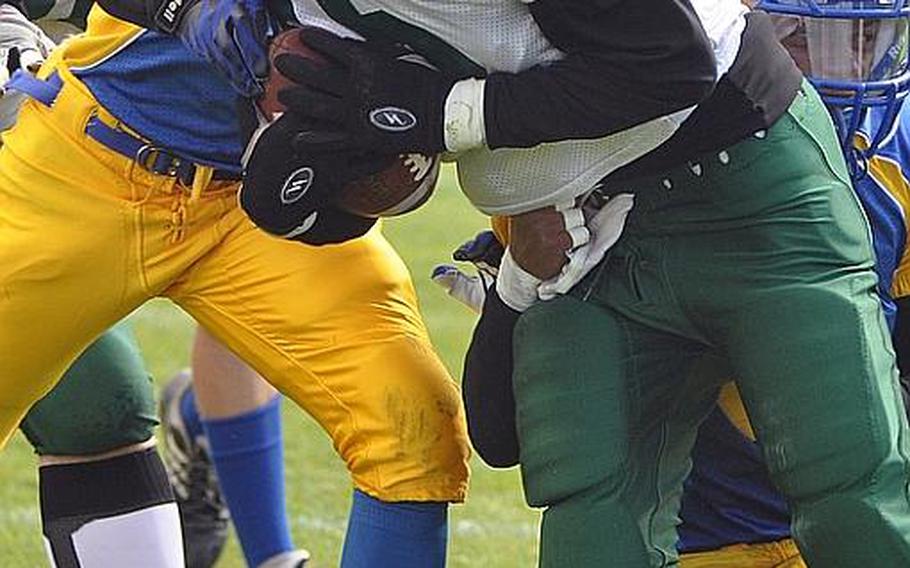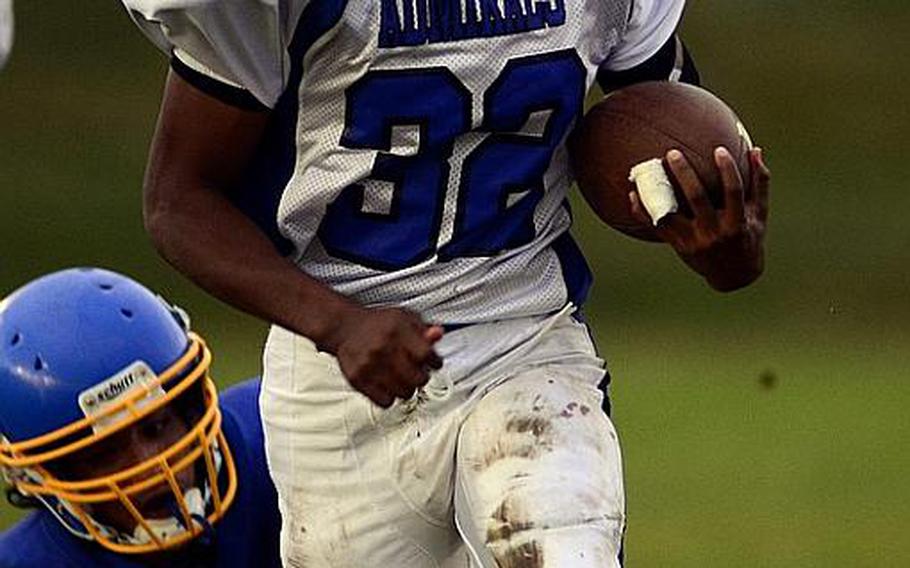 For 61 of Europe's best high school football players, Saturday night's revival of the DODDS-Europe all-star game at Grafenwöhr represents a dream opportunity – a chance to showcase themselves against the best opposition available.
"It'll be a fun game," said Ansbach running back Xavier Jones by telephone Monday about the first Blue Chip game over here since 1982. "I hope to get some good highlight video to show to college recruiters."
Not that Jones, a senior, doesn't already have plenty of highlight film to enhance his chances for playing college ball next season. In the season that concluded Saturday, Jones rushed for an astounding 1,847 yards and 24 touchdowns.
College recruiters, however, like to see film of a prospect performing against high-level competition – exactly the kind of athletes who'll be on the field exclusively Saturday night at the athletic field outside the main post gym in Grafenwöhr.
That kind of showcase doesn't come along every day for Europe-based athletes, and judging from their willingness to pay their own transportation expenses to southeast Germany, it's one they're unwilling to pass up. Four players are flying in from Rota to play on Ansbach coach Marcus George's South team, and six more are en route from Italy – three each from Aviano and Naples. Wiesbaden coach Steve Jewell of Division-I champ Wiesbaden will welcome a half-dozen England-based players to his North squad.
By spreading their nets so widely, both coaches will have the luxury of handling the sort of depth that rarely occurs in DODDS-Europe. At running back alone, for example, Jewell can decide to give the ball to his own Daniel Harris Jr., Kyle Edgar of Bitburg or Jon Grotelueschen of Ramstein – 1,000-yard rushers all.
For his part, George can counter with his own all-but-unstoppable Jones or ground-gobblers K.C. Mason and Terrence Paris of Rota.
The game also presents a dream opportunity for local fans, many of whom might have wondered over the years what the annual All-Europe team named by the school system's coaches might be able to do under actual game conditions. And while making one of the all-star rosters doesn't guarantee a player he'll be on the 2011 All-Europe team – the Blue Chip game is limited to juniors and seniors only and includes more players than can be accommodated on the 2011 All-Europe rosters — almost all of those who eventually do make the school system's elite team undoubtedly will be in action Saturday night.
There is no admission charge for the game, which is scheduled for a 7 p.m. kickoff. Halftime entertainment and plenty of concessions also are in the offing.
The all-stars are to report to Grafenwöhr on Wednesday. If that sounds like short notice for assembling a team, George said it's not as tough as it sounds.
"We'll both basically run a base defense," he said. "That will narrow the focus so that the players will have a chance for some good execution."
George added that while the limited time will allow for few wrinkles to be added to the game plan, that's fine with him.
"It's a showcase for the players, not the coaches," he said. "We all want to win, of course, but the main goal is to expand their horizons and create good scouting film for them."
Short time-frames are characteristic of the 2011 All-Star game, which came into being during the regular season through the efforts of Col. Avanulas Smiley in Graenwöhr, Bavaria District superintendent Mike Thompson and Vilseck principal Duane Werner.
"I just heard about the game two weeks ago," Jones said.
Will motivation be a problem after the disappointment after the Cougars' 39-18 loss to three-time champion Bitburg in Saturday's Division-II title game?
Not for Jones, who probably spoke for all the all-stars when he said that just putting on the pads was motivation enough.