D-II football
Down 20-0, Bitburg rallies to keep its crown
by
Rusty Bryan
November 3, 2012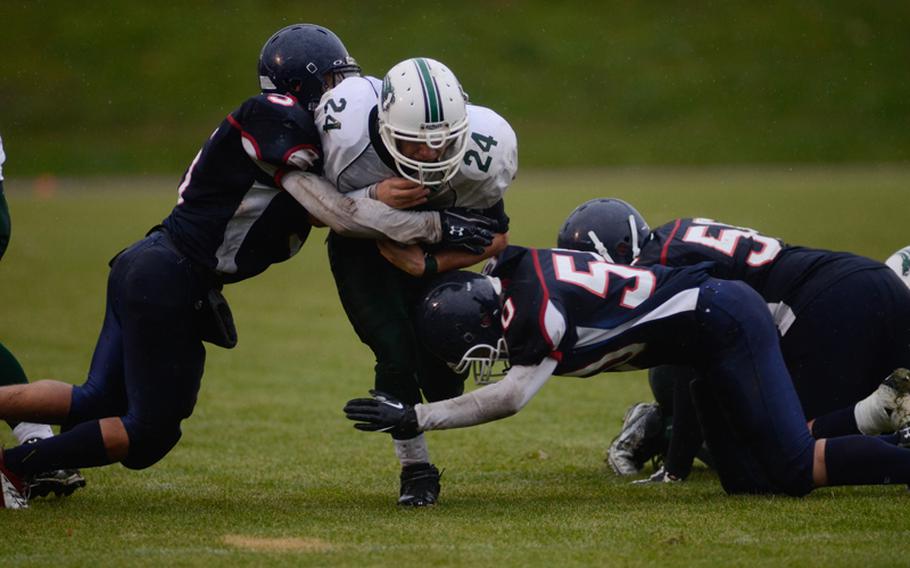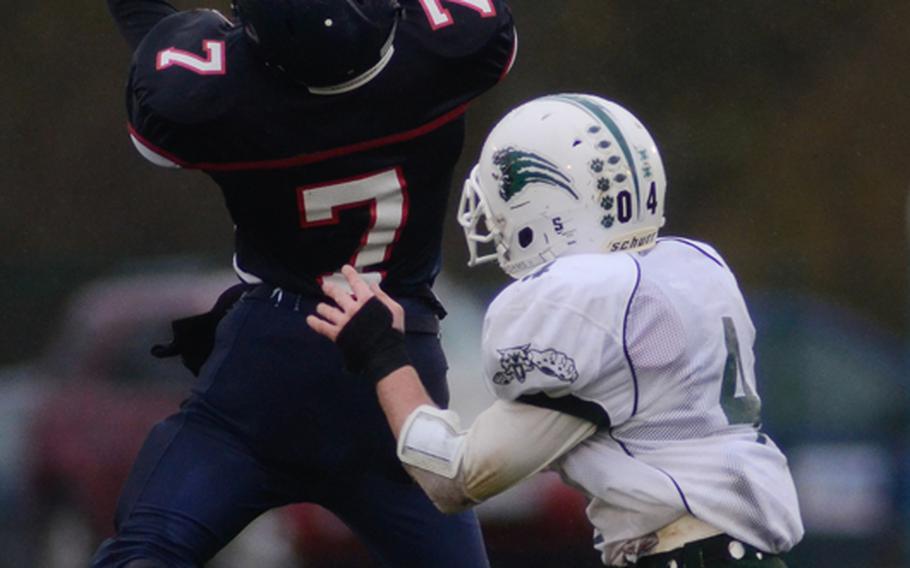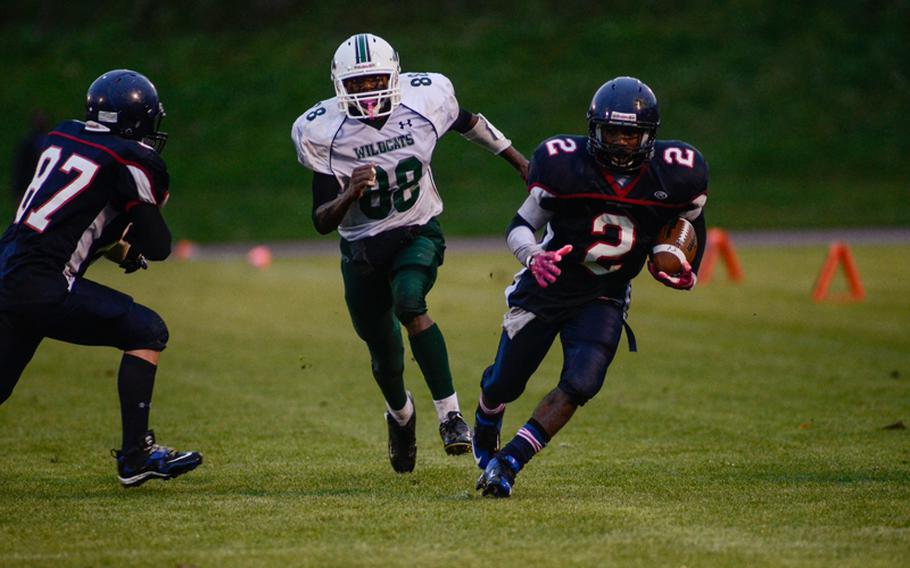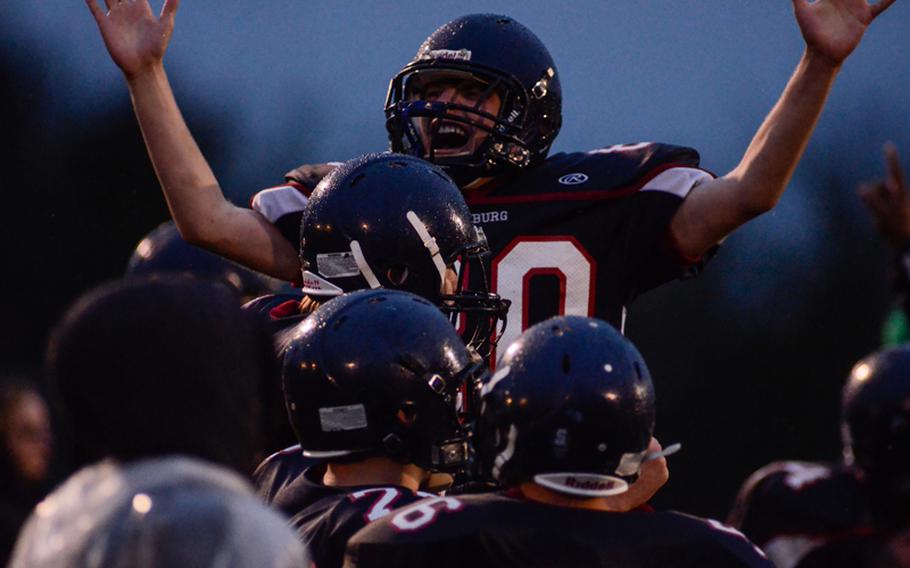 BAUMHOLDER, Germany – On a blustery day that was the worst weather in the nine-year of the Super Six football championship triple-header, the Bitburg Barons produced some fourth-quarter magic to win an unprecedented fourth straight European football title with a 22-20 victory over the Naples Wildcats.
Bitburg, which trailed 20-0 with 10 minutes left in the game, had done nothing up to that point to indicate it was even remotely interested in extending a 29-game winning streak, second longest in DODDS history. The Barons managed just 63 yards in the first half.
"We weren't playing Bitburg football," said running back C.J Evans, who got the comeback started with a 2-yard TD run that cut Bitburg's gap to 20-6 with 9:59 to play. "We knew we had time to come back."
Time appeared to running out after that, however, until Bryce Randall hauled in a rare TD pass from Evan Less with 5:37 to play; a two-point conversion run by Evans, who would finish with 93 hard-earned yards on 21 carries, cut the gap to 20-14.
But when Naples recovered Bitburg's onside kick try, it appeared the previously unbeaten Wildcats would be able to hang on.
That outcome, however, didn't reckon on Bitburg's resilience.
"No sir, no sir," Evans emphasized when asked if his team was at all discouraged by its long dry spell. "We believe everything happens for a purpose. The purpose of that was to make us play Bitburg football."
The Bitburg defense, which gave up a 70-yard first-quarter TD run to Joseph Pitts and a 53-yard touchdown pass from Pitts to Bryan Pfirrmann and 1-yard TD run by Pitts in the second stanza, responded this time with a stop.
Bitburg faced a fourth-and-2 at the Naples 11 with 1:51 left and converted. Then Less crashed into the end zone for the tying touchdown with 22 seconds to play.
"My heart was racing so badly," Less said about his central presence in the game-winning drive and going over for the game-tying six points.
And when he ran in the decisive conversion?
"My heart was as light as it's ever been," he smiled.
Like Evans, Less said he was unconcerned with Bitburg's slow start.
"It was just like the Ansbach game (50-36 win on opening day). We started slow. The coaches just keep yelling at us to get our heads out of our butts."
Less and Evans, both seniors, agreed that this victory was the best they have enjoyed over the last four years.
"The coaches always tell us to take each game one at a time," Less said, "but this one feels great."
Bitburg coach Mike Laue, carried off the field by his ecstatic players and staff, didn't look much like someone who had spent the previous 48 minutes yelling at his team.
"It wasn't pretty," he said. "It wasn't the way we wanted it to happen, but we'll take a win anyway we can."
Bitburg completed its season 8-0 for the third straight year, and can tie Ansbach for DODDS-Europe's all-time longest winning streak at 31 games with an opening-day victory in 2013.
Naples finished 7-1.