Far East volleyball preview
Don't count out last year's champs
by
Dave Ornauer
November 4, 2011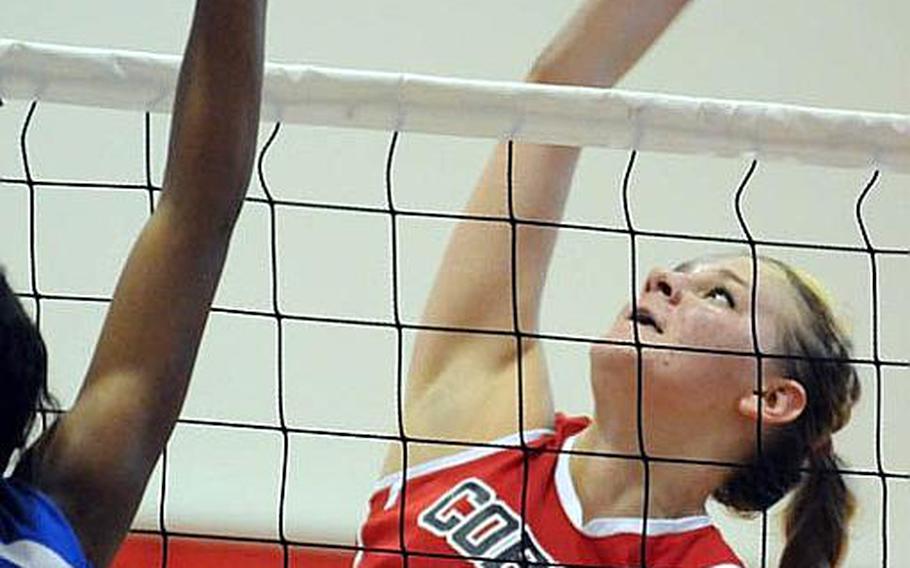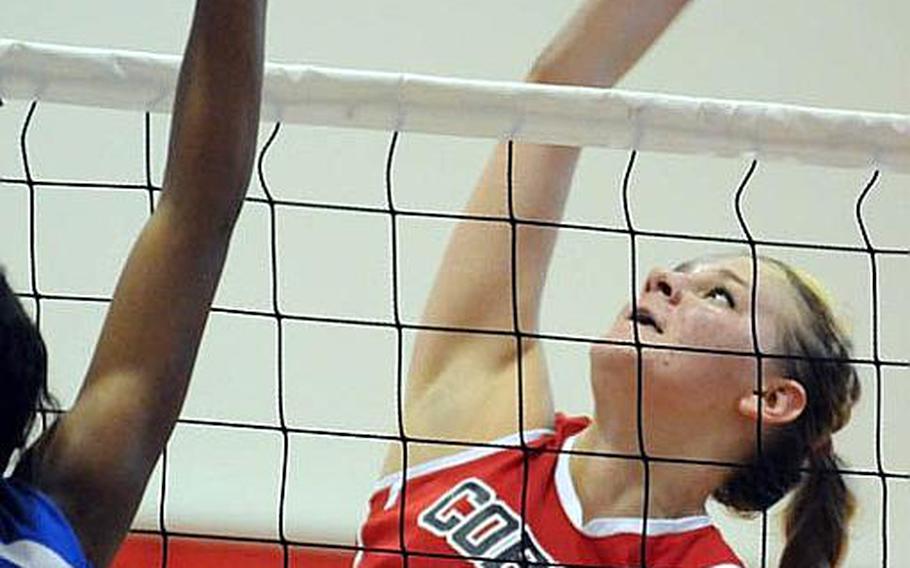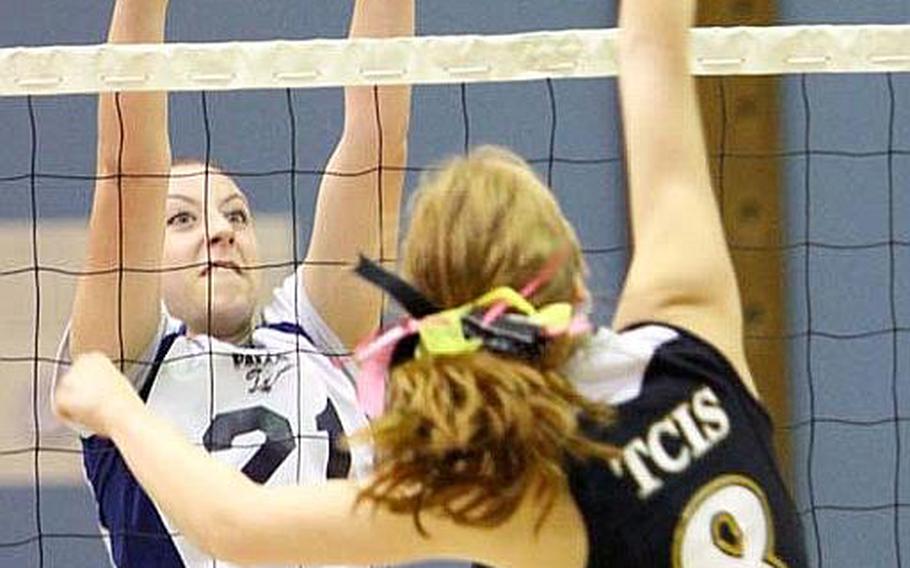 CAMP WALKER, South Korea – One match during last month's Korean-American Interscholastic Activities Conference Division I Girls Volleyball Tournament spoke volumes about the fortunes of the reigning Far East D-I and Division II Tournament champions.
It was the second of two KAIAC semifinals on Oct. 29, pitting defending D-II champion Daegu High at D-I champion Seoul American, a tete-a-tete that Falcons coach Lori Rogers called "better than a championship match." The Falcons outlasted Daegu 20-25, 25-19, 22-25, 25-22, 15-13.
"It proved they're definitely capable," Rogers said of the Falcons' chances of defending their Far East title despite losing star spikers Liz Gleaves and Destinee Harrison. "It's more about team play now than about 'go-to' players."
The victory prolonged what has become a 12-match winning streak for the Falcons since they began the season 3-2, the two sandwiched around a mid-season venture to the Okinawa District Volleyball Festival, which she says changed the team's entire focus.
"Their whole mentality shifted after Okinawa and they're starting to believe more," Rogers said. "They're more relaxed. If they make a mistake, they don't tense up. As the bench players tell them, it starts with a pass and ends with a smile."
That said, Rogers is aware that her team is the one being targeted now.
Last year's runner-up Faith Academy, perennial Tokyo-area powers American School In Japan, Seisen International and Christian Academy Japan, three-time Kanto Plain champion Nile C. Kinnick and Guam's ever-strong teams each could stand in the Falcons' way of a repeat.
"We have the big bull's-eye," she said Thursday, three days before the Falcons begin their title defense on Monday on their home court. "If we go in and play our game, we're going to be fine."
The same could hold true for the Warriors, coach Joanna Wyche said, depending on which Warriors team shows up to play starting Monday in the D-II Tournament, also on Daegu's home ground.
They benefitted similarly when they accompanied the Falcons to Okinawa, finished with a 9-5 regular-season record and opened the KAIAC tournament with a four-set win over Seoul Foreign. But after leading Seoul American by a set in that semifinal, things fell apart.
"We were ready and we were dominating," Wyche said, adding that perhaps her team, minus its graduated star core of Kristina Bergman, Angie Robinet and Gulee Kwon, may have let down as a result.
"Their mindset is different from last year's team," Wyche said. "I should have been prepared for that. I was not prepared for that. We were ready and we were dominating. It should have been a done deal."
The last non-DODDS team to win the D-II title, Morrison Academy of Taiwan, along with E.J. King of Japan led by sisters Ashley and Katie Rock, could be threats to unseat the Warriors.
To make it three straight championships, the Warriors "have to know and have to want it, hang in and keep playing and never, ever take a match off," Wyche said.