DODEA shelves fall football overseas due to coronavirus concerns
by
Dave Ornauer
July 21, 2020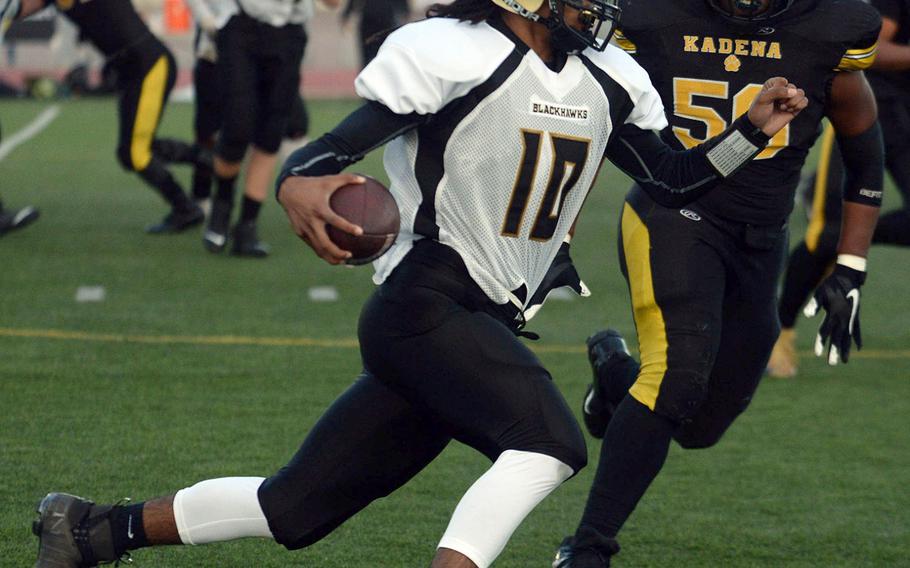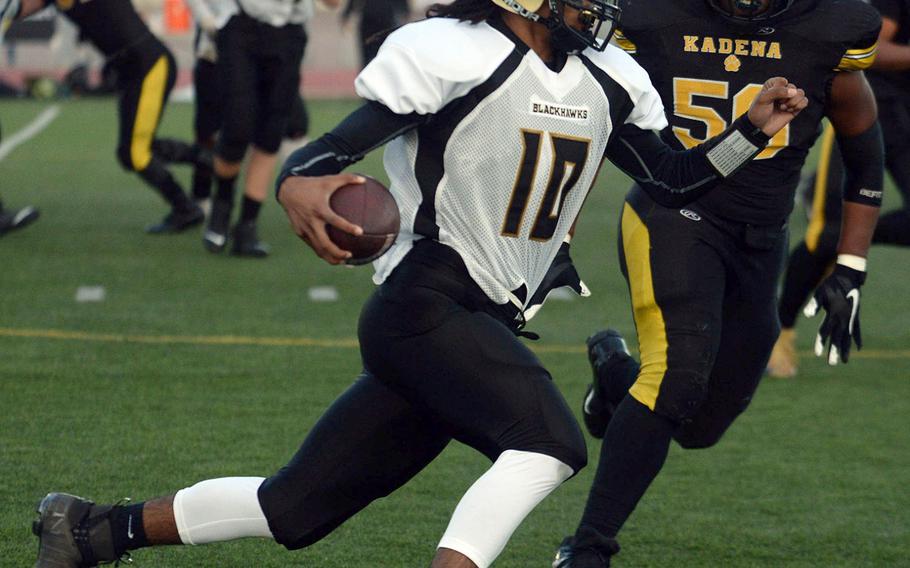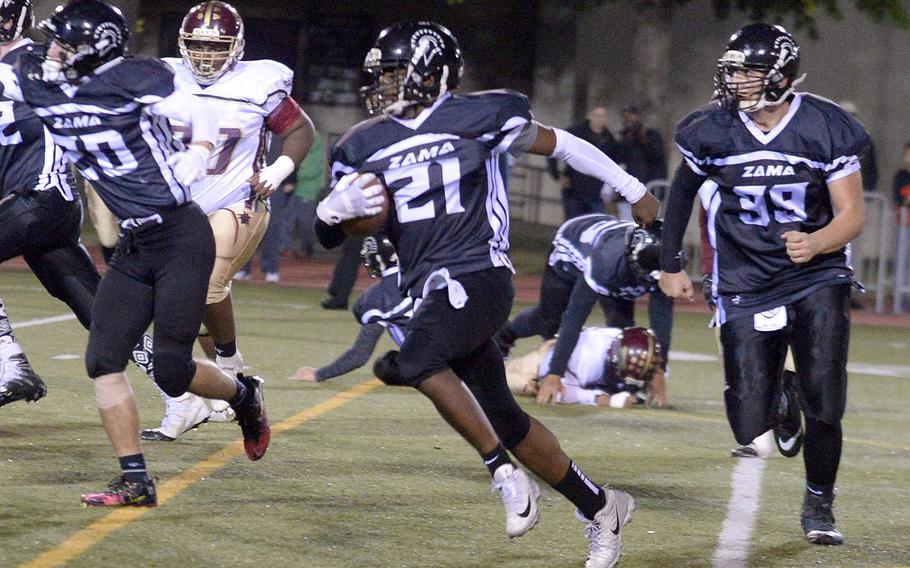 Stars and Stripes is making stories on the coronavirus pandemic available free of charge. See other free reports here. Sign up for our daily coronavirus newsletter here. Please support our journalism with a subscription.
CAMP FOSTER, Okinawa — High school football has been shelved by DODEA at schools overseas until at least the spring, perhaps longer, due to concerns about the coronavirus pandemic.
The initial announcement was made last week as part of DODEA-Pacific's plan for reopening schools in late August. DODEA-Europe followed with a short announcement Wednesday afternoon.
Noting the original story in Stars and Stripes on the Pacific cancelation, Europe athletics coordinator Kathlene Clemmons wrote in an email: "The decision has been made to follow suit here in Europe as well. I know that this will be disappointing to everyone (including me), however, we feel that it is the best decision given the current circumstances."
Clemmons said more information about fall sports would be available as soon as possible. A DODEA-Europe town hall on Facebook was scheduled to begin at 6 p.m. Wednesday in Europe. Another in the Pacific is scheduled Thursday. Both are designed to talk about a variety of back-to-school issues, but football is now likely to come up.
In the Pacific, the hope is to offer what it called "low-contact … and some moderate-contact sports with mitigation measures" for the fall season, according to the plan. "Final details on fall athletics will be provided before the start of the school year."
It was not immediately known what sports those would be, DODEA-Pacific spokeswoman Miranda Ferguson said.
"They're still discussing it," Ferguson said of ongoing talks between officials in DODEA-Pacific and DODEA's headquarters.
DODEA-Europe has yet to make an official announcement regarding the status of its fall athletics schedule, which typically includes football, volleyball, cross country, tennis and golf. The DODEA-Europe school year is set to begin Aug. 24.
Reaction among coaches around the Pacific was negative, but understanding considering the pandemic, which has caused nearly 4 million positive cases and more than 143,000 deaths among Americans, according to worldometers.info.
"I think the chance to defend the title will have to wait until 2021," Zama athletics director and football coach Scott Bolin said. His Trojans won last year's Far East Division II football title for the third time in school history and first time since 2012.
Bolin said he "understand the desire to maintain as safe an environment as possible and I support the decision."
"I understand that the safety of our student-athletes is of the utmost importance and the No. 1 priority," Humphreys coach Steven Elliott said, adding that he remains "hopeful" that a vaccine can be available and football can "return again next fall," if not sooner.
This is the first time even a portion of a Pacific high school football season was scrapped since the weeks following 9/11 and the first time an entire season has been canceled in DODEA-Pacific history.
"Crazy times we live in," said Frank Macias, coach of 2019 Far East D-II runner-up Matthew C. Perry.
Zama beat Perry 47-13 for the D-II title Nov. 8.
The next night at Kadena Air Base, Okinawa, Kadena edged Humphreys 14-12 for its Pacific-record seventh Division I title in its Pacific-best 12th finals appearance.
The Panthers were in good position to defend their title, said coach Sergio Mendoza, adding that Kadena had "lots of starters" returning.
"We were going to have one of our top teams (that) you get once every 10 years," he said.
Those who will suffer most, Macias and Elliott said, are seniors.
"They'll never have the opportunity to play high school football again," Elliott said. "Nor will our families and fans get the chance to cheer us on this season."
One of those seniors is Humphreys quarterback Deontaye Gregory. He carried the ball on the last play of the 2019 season, a quarterback sneak on which he was ruled having just missed breaking the plane of the end zone, preserving Kadena's victory.
"We (Humphreys) wanted another shot at Kadena," Gregory said. "This is … the last time I will ever play football as a high school student-athlete and now I won't be able to do so. But the decision … was done in an effort to ensure everyone's safety."
Coaches contacted by Stripes said they hope that football can be moved to sometime later in the school year, perhaps late winter or spring.
"Coaches are united on that idea," Dan Joley of Nile C. Kinnick said.
Bolin says he has sent a recommendation to DODEA's Japan district and Pacific area office about moving football to spring and swapping it with lower-risk sports such as baseball and softball "in hopes of not having it completely nixed from the schedule," he said.
"I'm not sure how that will go, but it's at least an attempt to hold on a bit more, even if somewhat unrealistic," Bolin said.
ornauer.dave@stripes.comTwitter: @DaveOrnauer