DODEA-Europe picks three as top athletes for 2019-20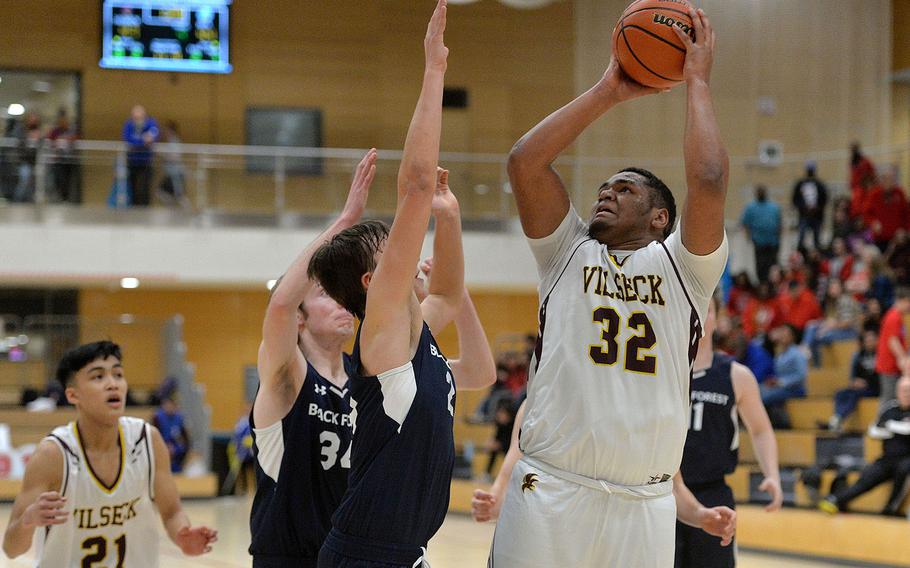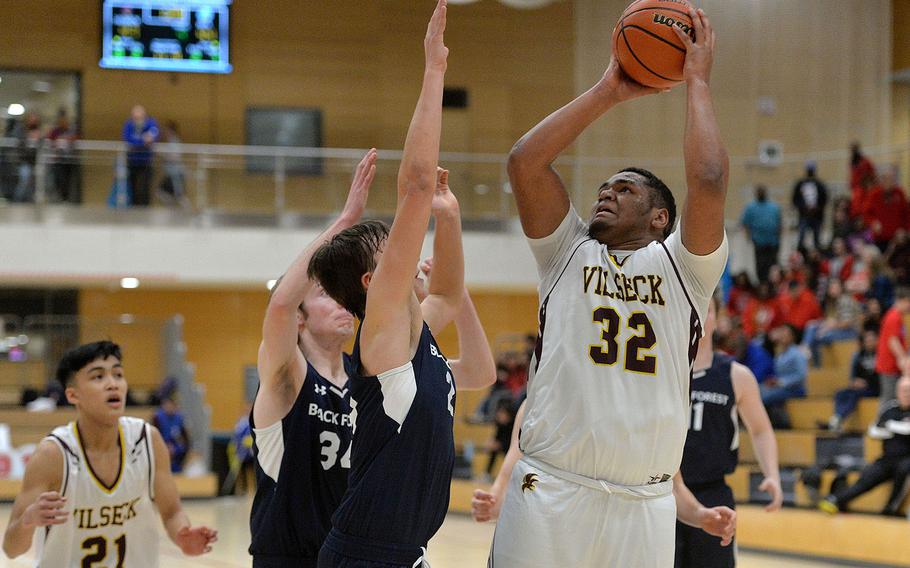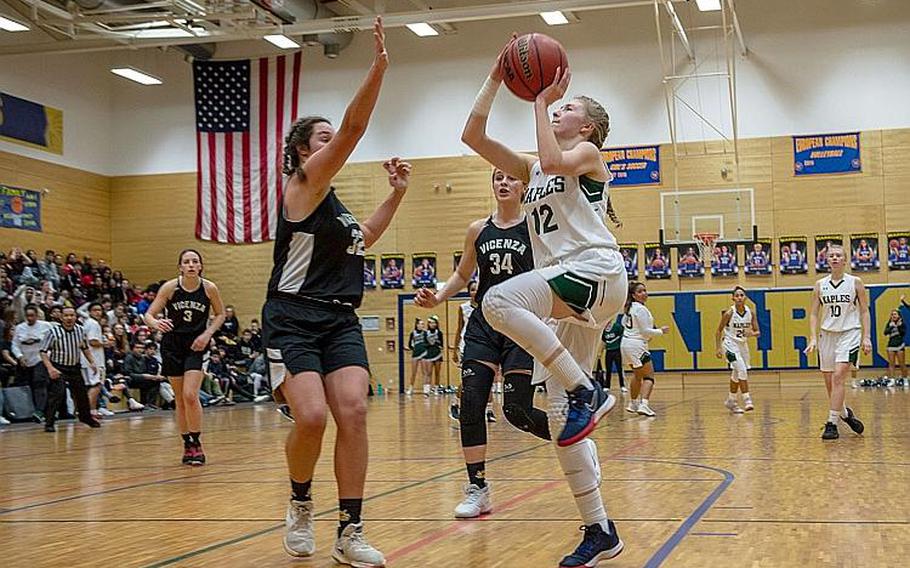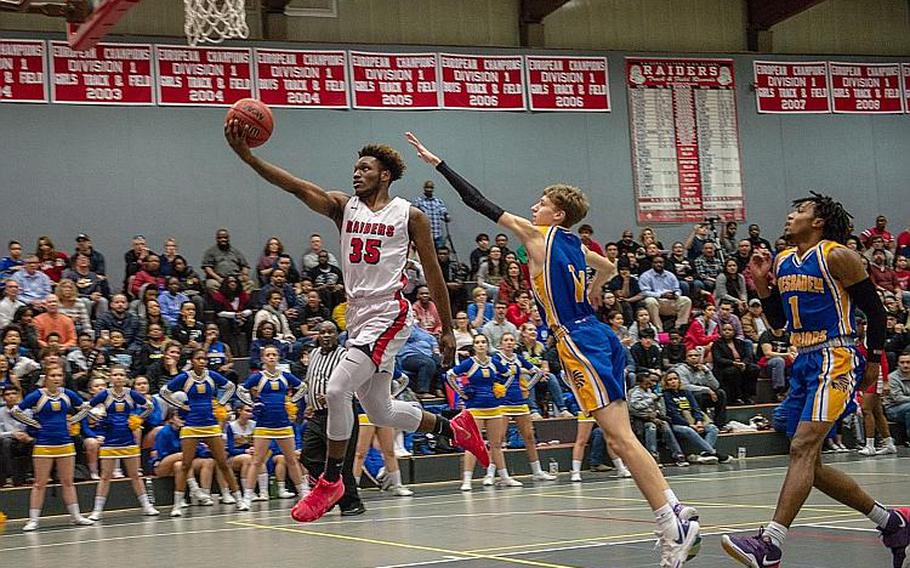 A trio of basketball stars have claimed DODEA-Europe's 2019-20 Athlete of the Year honors.
Naples junior Roxanne Sasse was selected as the organization's female Athlete of the Year, while seniors Tre Dotson of Kaiserslautern and Jonas Matthews of Vilseck were named as male co-Athletes of the Year.
Sasse led the Wildcats to the Division II European girls basketball championship and earned Tournament MVP honors, a spot on the All-Europe first team and the 2019-20 Stars and Stripes girls basketball Athlete of the Year award. In the fall, Sasse was an All-Tournament performer on Naples' European runner-up volleyball squad.
Dotson earned first-team All-Europe and All-Tournament honors in leading the Raiders to a semifinal berth in the Division I European boys basketball tournament. The senior was an All-Europe selection in football in the fall.
Matthews manned the post for Vilseck's breakout Division I boys basketball championship team, earning the Tournament MVP award and first-team All-Europe honors in the process. He was also an All-Conference defensive star on the Falcons' football team.
The 2019-20 DODEA-Europe school year included only the fall and winter seasons; the spring season was canceled in March due to the coronavirus pandemic.