DODDS wrestlers get back on mat
by
Rusty Bryan
January 4, 2004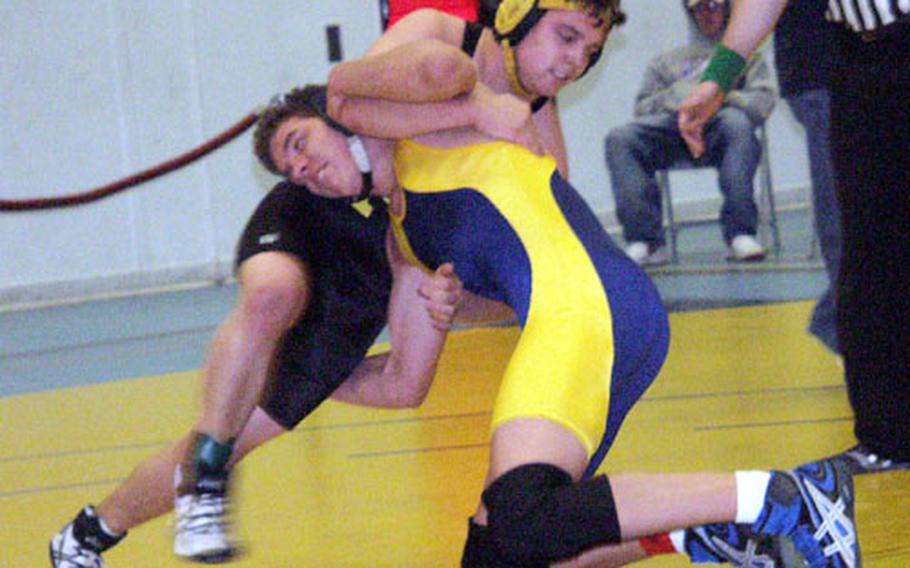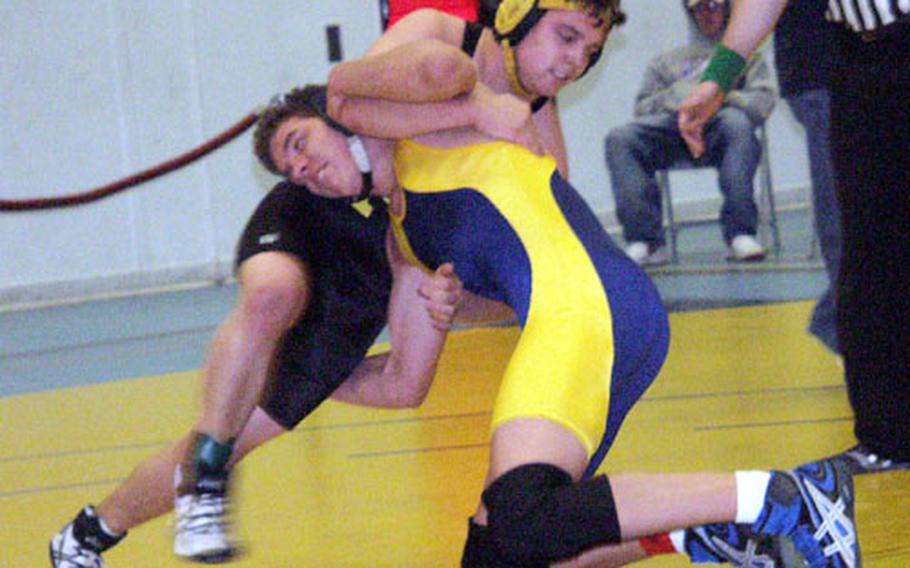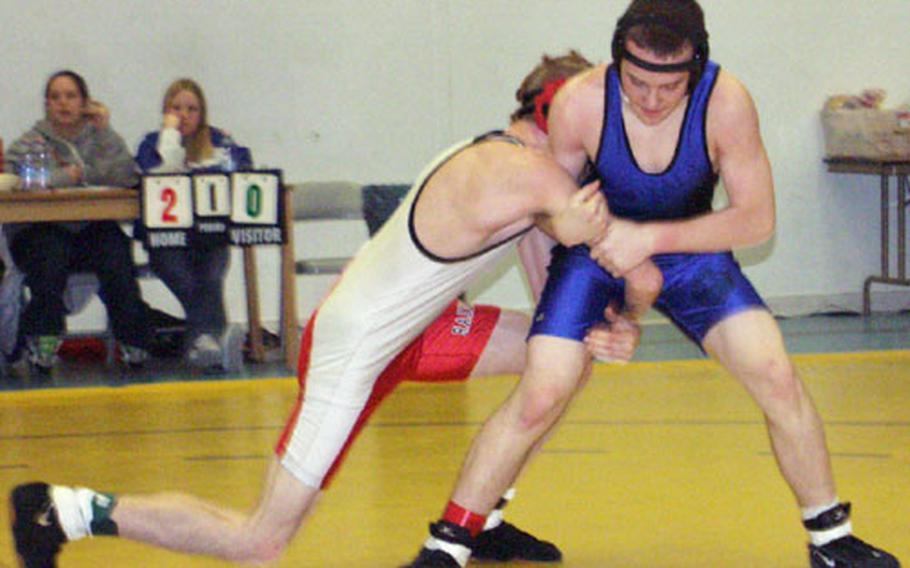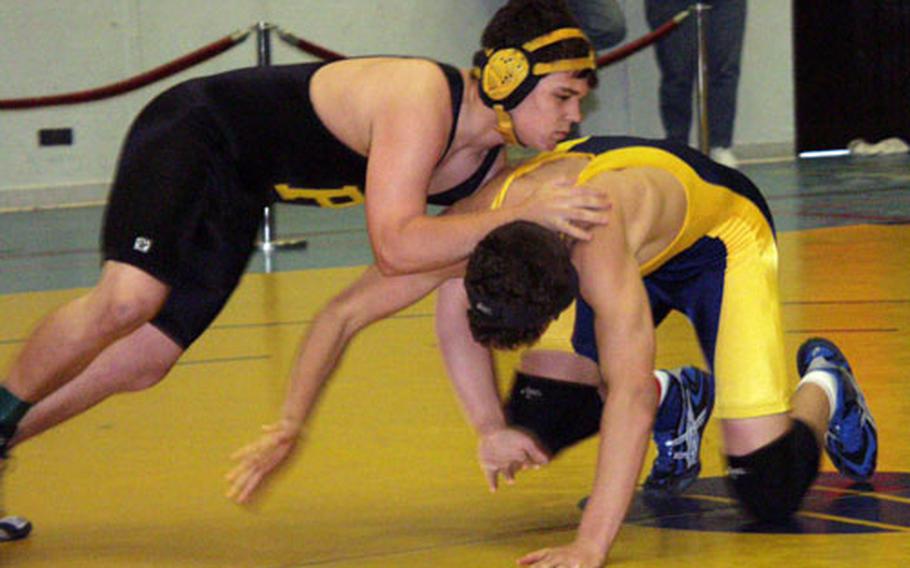 RAMSTEIN AB, Germany — Wrestlers from seven schools knocked off a bit of holiday rust Saturday at the new year's first high school athletic event, the Ramstein Takedown Tournament.
But snapping back from holiday mode to regular-season form in this unofficial but sanctioned event required some effort.
"It's kind of hard to get focused for this meet," said Wiesbaden's Ricky Gonzalez shortly after pinning Patch's Mike Beukins to take third place at 189 pounds.
Mentally or physically?
"A little bit of both," said Gonzalez. "We've only been practicing a couple of times a week."
Saturday's tournament was an unusual experience for some of Europe's best wrestlers.
"I'm supposed to wrestle 215," said Kaiserslautern's Chuck Madden after flattening Ramstein's Willie Pierce at the 1:34 mark to complete a 3-0 run through the 275-pound class, "but I moved up to 275 because there was no one else at 215."
Madden wasn't the only European title contender to wrestle out of category. Patch's Josh Anderson posted a 16-0 technical fall over Ramstein's Jose Figueroa, and pinned Figueroa's teammate Brandon Rech at the 1:40 mark to win the 140-pound category. Meanwhile, Bitburg's Jordan Watts moved up a weight class or two to place second to Tony Althoff at 189.
Althoff wrested a 16-0 technical fall from Watts after pinning K-town teammate Madison Hayes in his other bout en route to his MVP award, voted by the coaches and officials.
Ramstein, which won five of the 11 championships contested, was the runaway team winner with 108 points, 51 ahead of runner-up Heidelberg and 67 more than third-place K-town. Ramstein coach David Izzo was quick to point out that the Royals were far better represented than the other schools. Sixteen of the 41 wrestlers who competed Saturday wore Ramstein singlets.
"I know Coach is going to drill us on conditioning this week," Wiesbaden's Gonzalez said with a shudder. He'd prefer the wrestling season continue straight through without the holiday pause "mostly because I like wrestling," he said. "It's my favorite sport."