DODDS-Europe marksmanship championships: Patch sets its sights on defending title
by
Rusty Bryan
January 29, 2010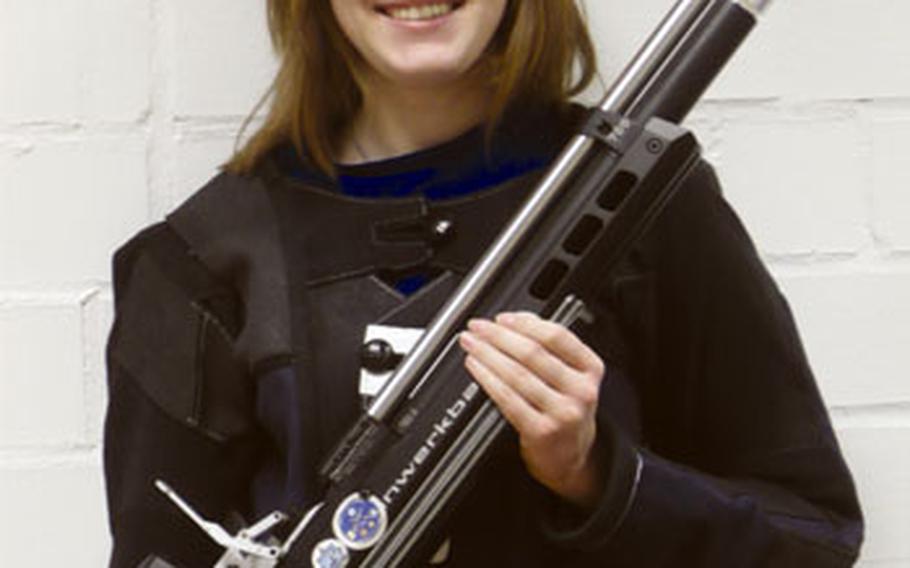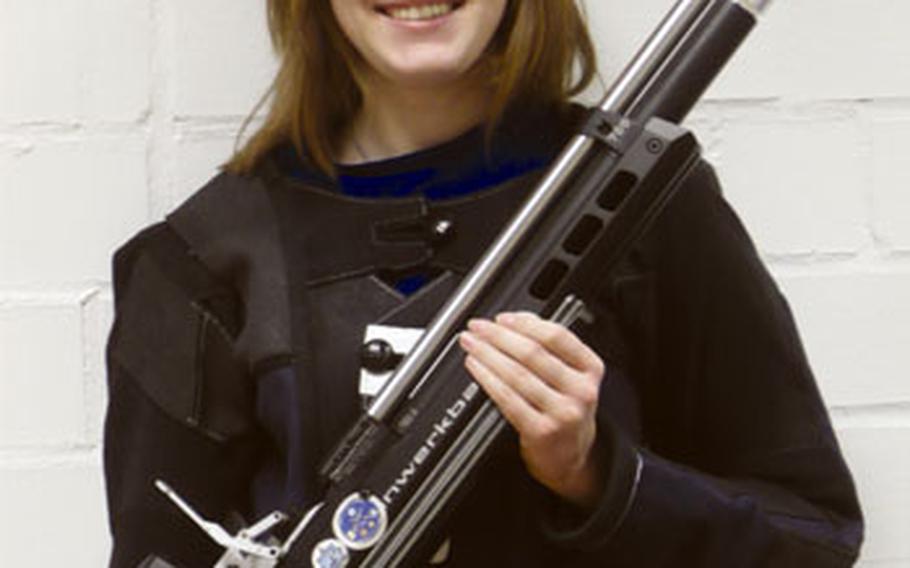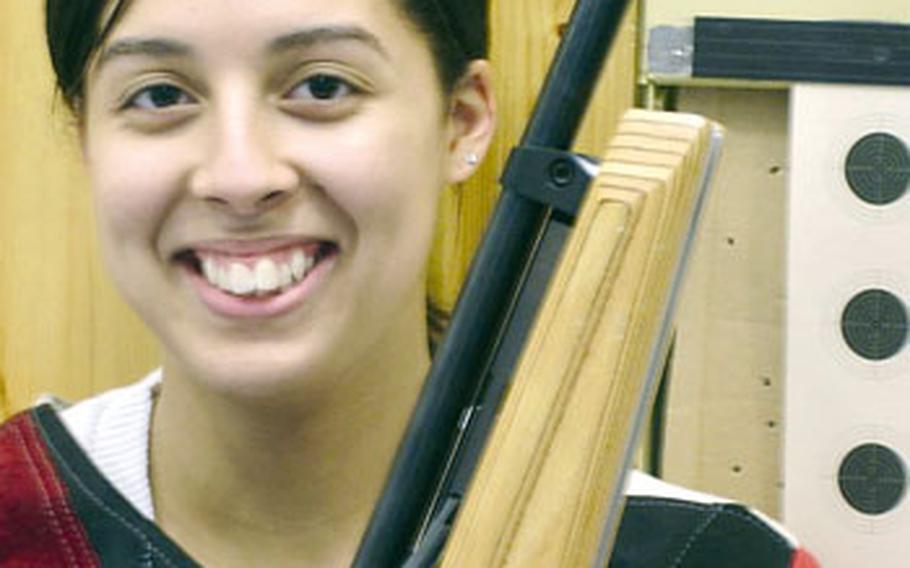 If the trend of recent weeks continues, Saturday's high school marksmanship championships look to be a race for second place. The defending champion Patch Panthers have another crown all but nailed down.
Led by senior Christina Lowry, the Panthers are coming off a week that saw their top six shooters score 1,400 out of a possible 1,500 points in a meet on their home range. Lowry fired a DODDS-Europe season-high 288 out of 300 with the precision air rifles that will be used in the competition at the Hohenfels High School cafeteria beginning at 9 a.m. Nine teams will be vying for team and individual titles.
Lowry's score gave her a DODDS-Europe record 1,417 of a possible 1,500 in five meets this season. Moreover, teammate Devin Sharp, a senior who competes on the same German shooting club as Lowry, holds the season's second-highest total, 1,401, and a third Panther, Tiffany Fowler, is fourth overall at 1,389.
But in shooting, as in stocks and bonds, past performance is no guarantee of future success.
"In my opinion," Patch coach Jack Wayne said Monday by telephone, "shooting is so psychological you never can tell what's going to happen."
If Patch, which won last year's championship by a mere two points over a Hohenfels team that returned most of its top shooters this season, does somehow falter, the road to a European title is open to nearly everyone else, according to Hohenfels coach Bruce Andrews.
"It's been awhile since things have been this tight," Andrews said Tuesday by telephone.
Andrews, who missed last week's meet at Vilseck because of an injury suffered in a fall, is hoping that recent trends don't continue for his team, which is led by defending European individual champion Jessica Walloch.
"We've stagnated," Andrews said of his Tigers, who lost a regular-season meet for the first time in a decade last Saturday, "and teams like Vilseck and Ansbach have been coming on."
Vilseck, led by Valerie Witzel, who fired a meet-high 280 last Saturday, handed Hohenfels that rare defeat, 1,371-1,357. But Hohenfels, which will send 1,391-point-scorer Walloch to the firing line to lead the way Saturday, is hoping to convert the loss into motivation.
"I hope it wakes us up," Andrews said. "It's the first time anyone on my team has ever experienced anything like this."
Wayne is ignoring his archrival's woes this season. The Tigers ended his personal eight-year run of champions — three at Bad Kreuznach and five at Würzburg — in 2007, his first year at Patch, and beat him in his second year at Patch, too.
"You can never rule out Hohenfels," Wayne said.
Hohenfels is turning its cafeteria into a shooting range. The move from the team's normal range provides nine shooting positions and more space for spectators.
Andrews and Wayne agreed, however, that there's no home-field advantage for this kind of event.
"Personally, I like to shoot at another range," Wayne said. "At home, you tend to be too relaxed. You get overconfident."
Andrews added that his team will lose even the minor edge of sleeping in a bit that a home meet usually provides.
"We have to get up early anyway," he said. "We're serving breakfast to all the other teams."