DODDS-Europe Division IV football championship: Hanau routs Menwith Hill, wins title in its final game
by
John Vandiver
November 4, 2007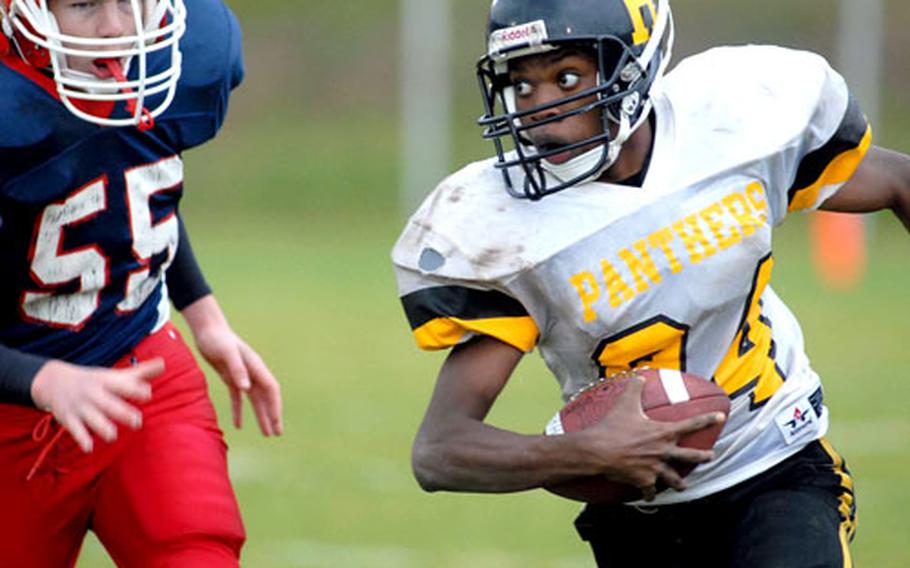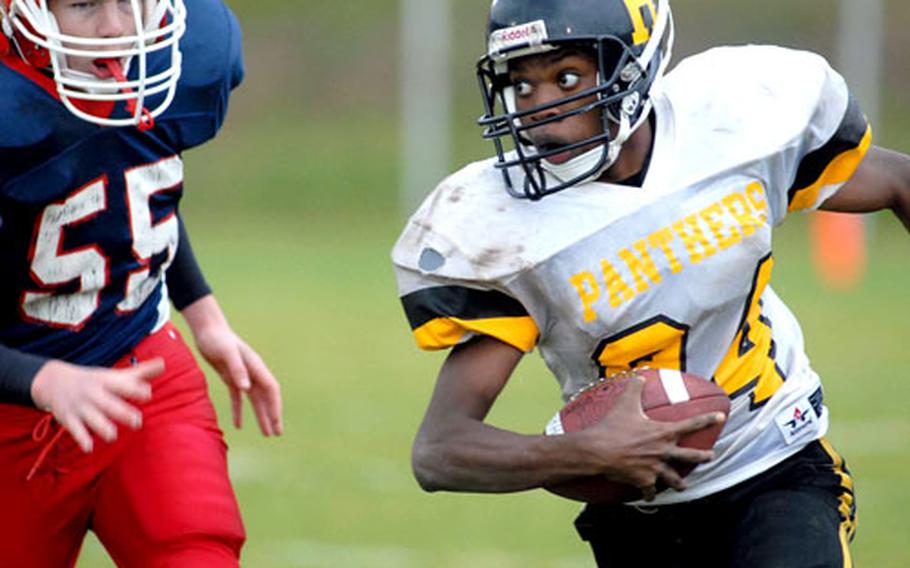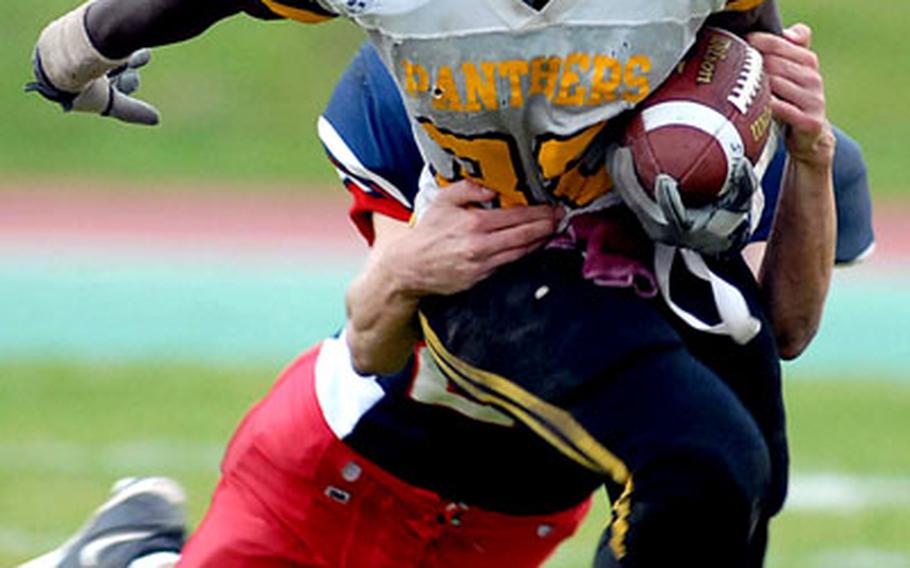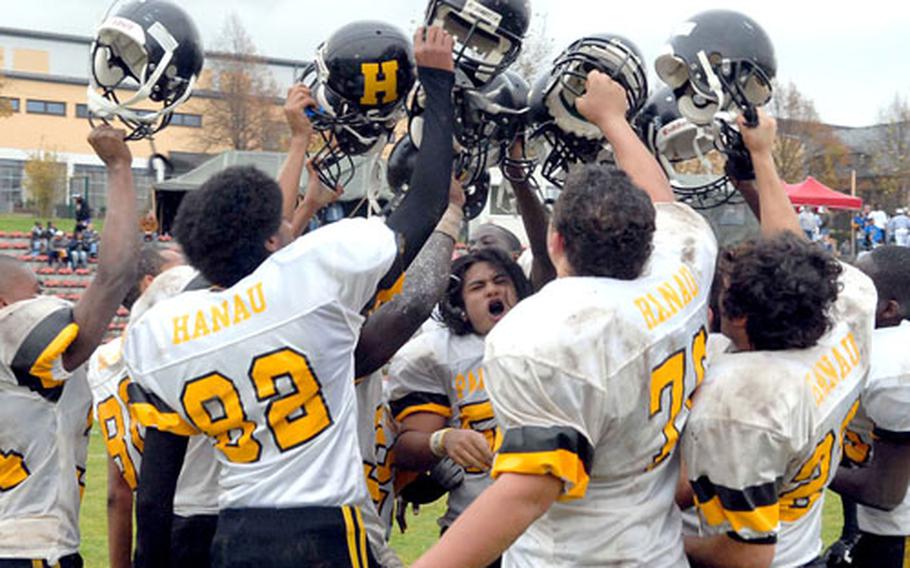 BAUMHOLDER, Germany — Hanau opened with a surprise by using a no-huddle offense. Then the Panthers went to their strong suit, the speedy legs of Gabriel Williams.
Williams romped for 311 yards in 26 carries and scored three touchdowns Saturday as Hanau, in its final game before the school closes, beat Menwith Hill 58-20 to claim the DODDS-Europe Division IV football championship.
"We practiced a no-huddle offense to come out and try and use our speed and try to catch them off guard, and that really helped in the first quarter," Hanau coach Sam Cassou said. "We scored pretty quick."
During its practice sessions leading up to the title game, the Panthers memorized 10 plays, which they executed during the first quarter to build an 18-6 lead.
Cassou said the Panthers relied on speed "because that's all we have. They're big boys over there and they're well-coached. When you run at big boys like that, you get in some trouble."
Instead, Williams and running mate Spencer Miller spent most of the afternoon running around the defense. The two carried much of the offensive load, slashing and cutting away from Menwith Hill's burly defenders.
The Panthers built the lead to 26-12 by halftime, and then turned the game into a rout in the second half.
Williams, selected as offensive player of the game, finished his afternoon with a 50-yard touchdown run in the fourth quarter.
A series earlier, Miller was on the receiving end of a 30-yard TD pass from David Butler.
On the defensive side, Hanau's Gerald Baeza led the way with 14 solo tackles, while Emanuel Moore, selected the defensive player of the game, had three interceptions, one of which he returned 55 yards for a score.
Menwith Hill's star running back, Le'Shawn Adams, scored two of the Mustangs' three TDs.
The bruising 242-pound senior, who battled through injuries, called the loss a disappointing end to a good season.
"In the end, no one gave up. That's the main thing," Adams said.
The teams, which play a nine-man game, squared off twice before this season, each winning at home.
Following Saturday's loss, Menwith Hill coach Pete Resnick told his squad it could take pride in being the only team to beat Hanau this year.
"We had our chances and missed opportunities. And they took advantage of it," Resnick said. "I'm glad our guys didn't give up and still kept fighting even though things weren't bouncing our way."
Following the game, Hanau's Williams was covered in mud and his jersey was torn to shreds.
"It's my senior year," he said. "I'm just happy I could finish it out with a bang.
"These holes are marks of pride. It's getting framed," he said of his jersey.
The game was the last ever for Hanau High, which is slated to close at the end of the year.
During a post-game huddle, Cassou, drenched with Gatorade, congratulated the team on its finale. "Way to go out on top, Hanau," he said.
Photo gallery2007 DODDS-Europe football championships