DODDS-Europe Division III football championship: Baumholder streamlines plan, wins first European title since 1983
by
Rusty Bryan
November 4, 2007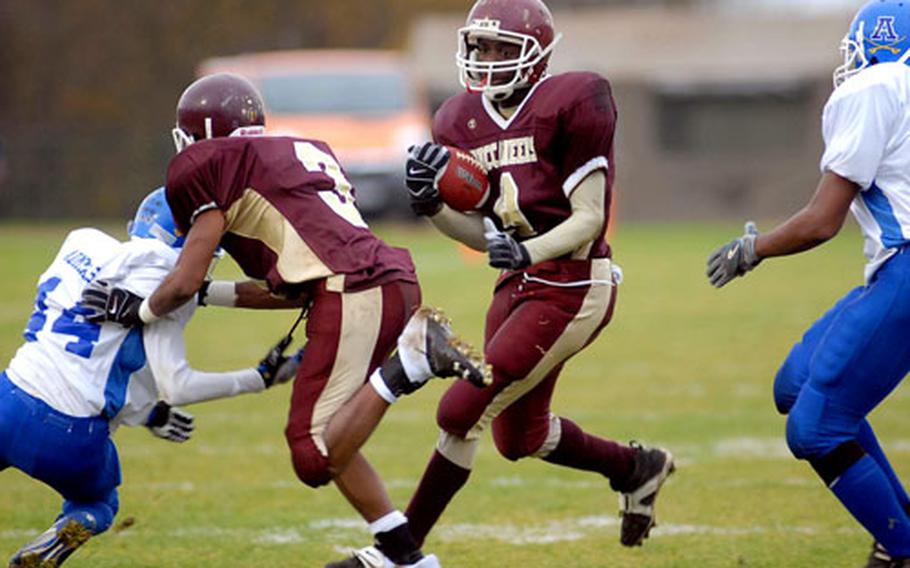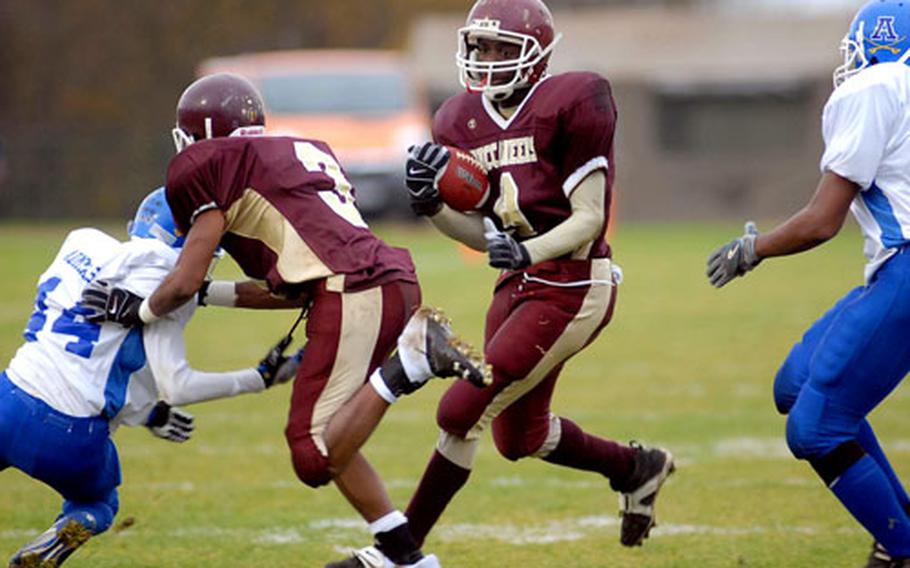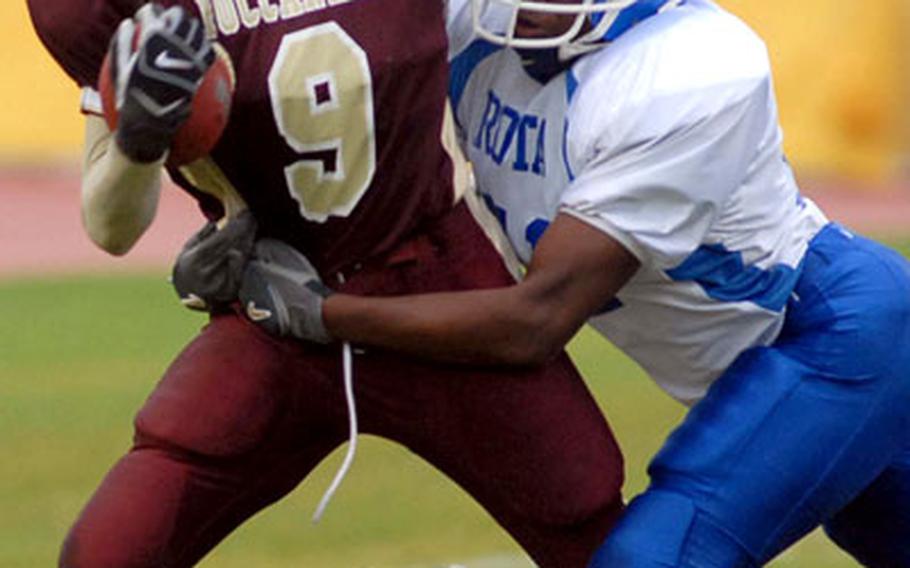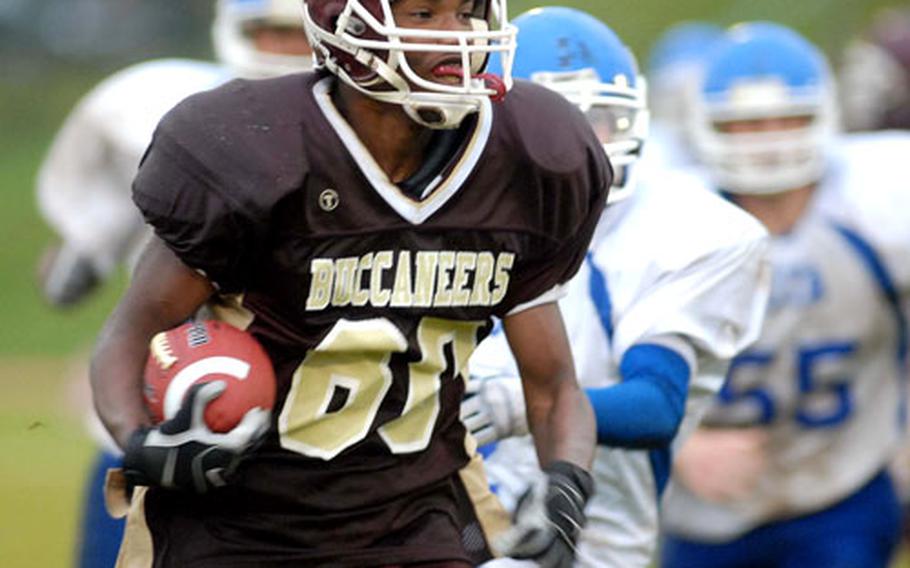 BAUMHOLDER, Germany — Getting back to basics earned Baumholder a dominating 14-0 victory over Rota and the DODDS-Europe Division III football championship on Saturday.
"The last few weeks, we were getting way too complex," Baumholder coach Carter Hollenbeck said after his Bucs claimed their first European title since 1983. "We decided we'd just try to run the ball down their throats."
The Bucs did just that on their second possession of the game, an eight-rush, 50-yard drive capped by quarterback LaCross Gray's 1-yard plunge for a 6-0 lead.
As it turned out, that one TD was more than enough on a day when the Bucs' defense played as though it was taking any positive gain by the Admirals personally. Led by linemen Sean Ledbetter and co-captains James Lampe and All-European Evan Stroup, the Bucs sacked Rota quarterback James Montfluery seven times, intercepted two of his passes and limited him to six completions in 17 attempts for 64 yards.
That Montfluery completed as many as six passes was a testament to his talent and courage. On most pass plays, he was being buried by a Buc avalanche even when he wasn't sacked.
"That was our scheme," Stroup said, "to put pressure on him and his receivers. Our coaches really prepared us well."
Anyone who had played the Bucs before, Lampe said, would have recognized Baumholder's performance as vintage stuff.
"We have good interior linemen," Lampe said. "He's a good quarterback, but we trained all season at penetrating."
The penetration, and the play of linebackers Brian Boatner and T.J. Gray, didn't do Rota's running game any good, either. The seven sacks, five in the first half, helped reduce Rota's rushing total to minus-4 yards on 26 rushes.
Baumholder held Rota to three-and-out on six of the Admirals' 10 possessions.
The defense also produced field position for Baumholder. The Bucs began three of their six first-half possessions in Rota territory, and the other three at the Baumholder 47 and 35 and at midfield. Rota, on the other hand, started its attempted first-half possessions at its 10, 11, 22, 24, 20 and 25.
Baumholder (7-1) stepped up the offensive pressure in the second half, unveiling a hammer in utilityman Trust Davis.
Davis, who wears a receiver's number and carried just once for two yards in the first half, slashed through the tiring Rota defense 15 times for 110 yards after intermission. His 5-yard TD run with 10:15 to play ended any chance Rota (6-2) might have had.
Baumholder rushed 43 times for 198 yards, and although LaCross Gray completed just two passes, his 26-yarder on the left sideline to Fred Styles was worth the price of admission. Rota's Jeff Shelton blasted Styles just as the ball arrived, but Styles held on.
"I got popped against Vicenza," Styles said. "I wasn't going to drop another one."
Styles wasn't through catching passes. He also intercepted a pass off Montfluery in the fourth quarter that provide significant.
"That sealed it," he said.
Photo gallery2007 DODDS-Europe football championships