DODDS champions aim to defend titles
by
Rusty Bryan
September 12, 2007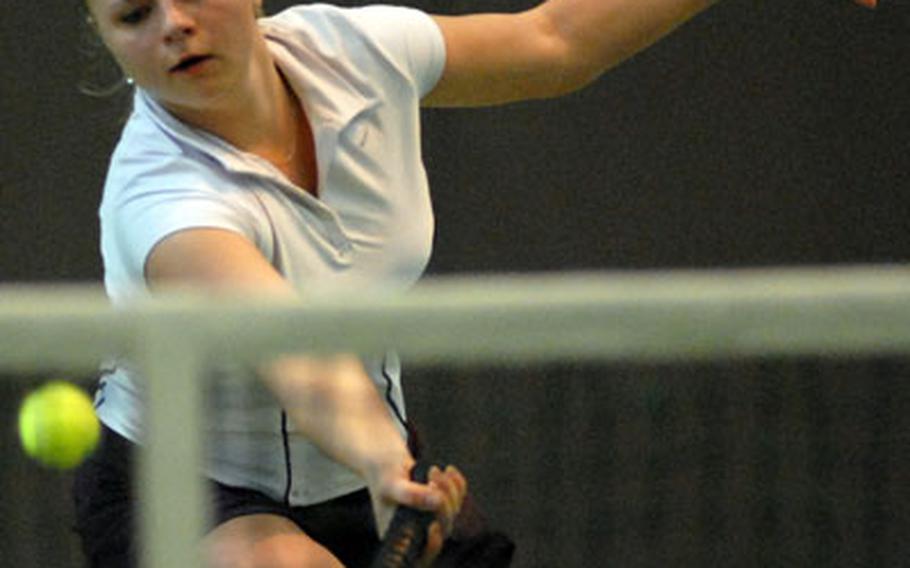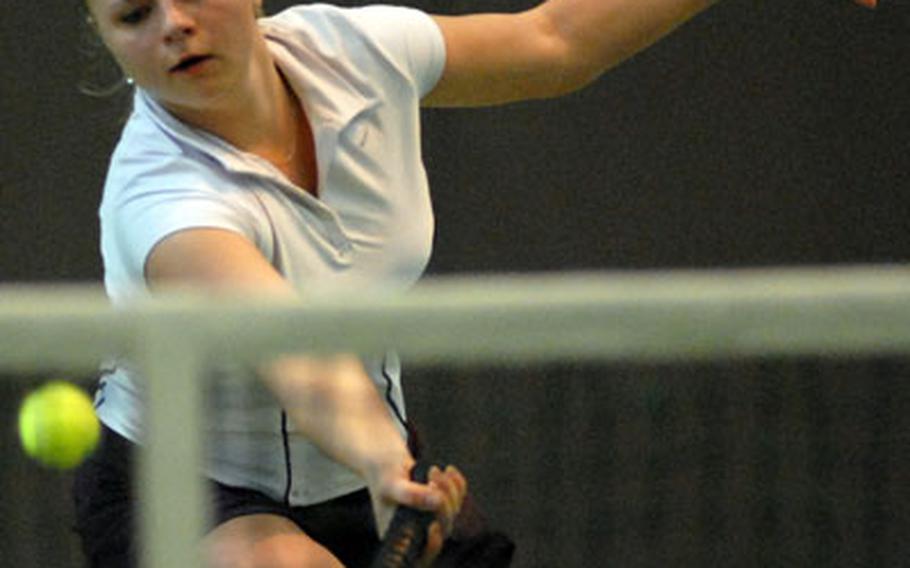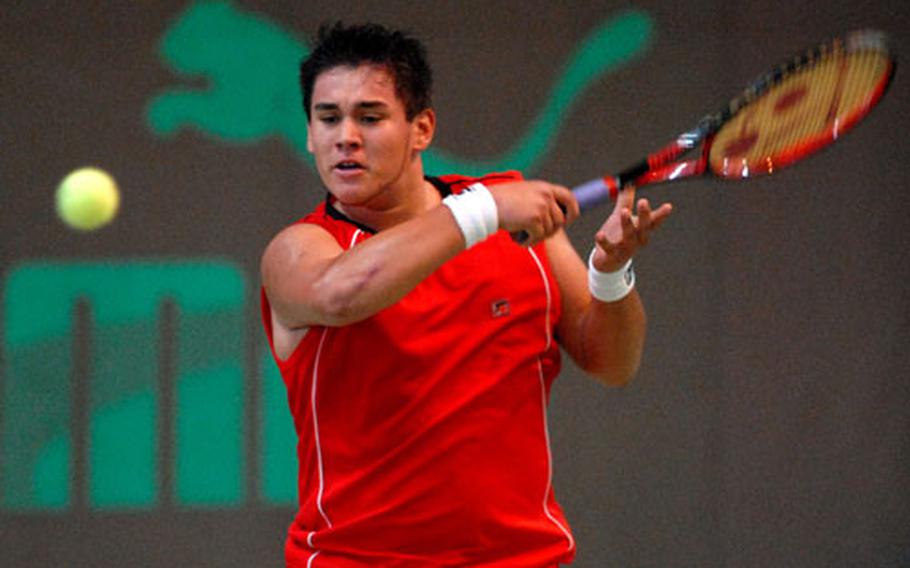 Only injury or the surprise matriculation of a Roger Federer and a Justine Henin at a DODDS-Europe school can keep Nick Garcia of Heidelberg and Krista Citkovska of SHAPE from more European crowns.
"She's ready to defend her title," SHAPE coach Sam Ochinang said of two-time champion Citkovska, who prevailed 6-1, 6-0 over Jennica Botonis of Bitburg in 2006. "She's very competitive. In practice, she hates to lose even a single point."
Like Citkovska, Garcia, a junior whose mother is a former German professional, won his 2006 title in straight sets, turning back 2005 champ Claudio Giraldi of SHAPE 6-1, 6-2 in his first venture into DODDS tennis.
The two champs are just the tip of the iceberg of a deep and experienced DODDS-Europe field.
For example, Heidelberg junior Chelsea Cotter, fourth in Europe as a sophomore, returns as do 2006 third-place finisher Sean Stokstad of Ramstein and fourth-placer Edouard Van Der Mersch of International School of Brussels.
Patch's Zach Schoonover, who with Sean Crowley placed fourth last year in doubles, will try his hand at singles this time around, according to Patch coach Walter Fritz.
In addition to the singles elite, one-half of each of Ramstein's podium doubles finishers are back for 2007 — Lindsey Jones of the Royals girls' champion team and Matt Puchta of the Royals' third-place boys' team. Puchta, however, is battling an arm injury, according to his coach, Tiffany Pristelski.
"We're hoping he'll be able to play by October," Pristelski said.
October will be none too soon. The season kicks off Saturday with matches at 13 sites throughout the continent. Weekly matches are to continue through Oct. 20, with the European championships for individuals and Divisions I, II, III and IV set for Oct. 25-27 at Wiesbaden.
Tennis lineups for 2007Division I: Heidelberg, International School of Brussels, Kaiserslautern, Lakenheath, Ramstein, Wiesbaden.
Division II: AFNORTH, Baumholder, Bitburg, Black Forest Academy, Mannheim, Patch, SHAPE, Vilseck.
Divisions III-IV: Alconbury, Bamberg, Brussels, Hohenfels, Würzburg.
American Schools in Italy League: Aviano, American Overseas School of Rome, Marymount International School of Rome, Milan, Naples, Sigonella, Vicenza.