Division dedicates Marine Forces hoop effort to fallen former coach
by
Dave Ornauer
April 22, 2004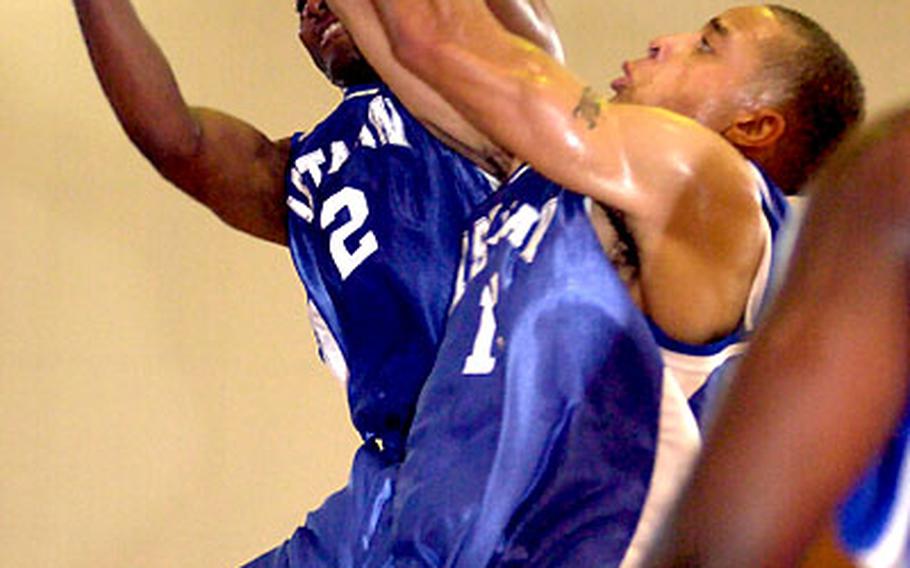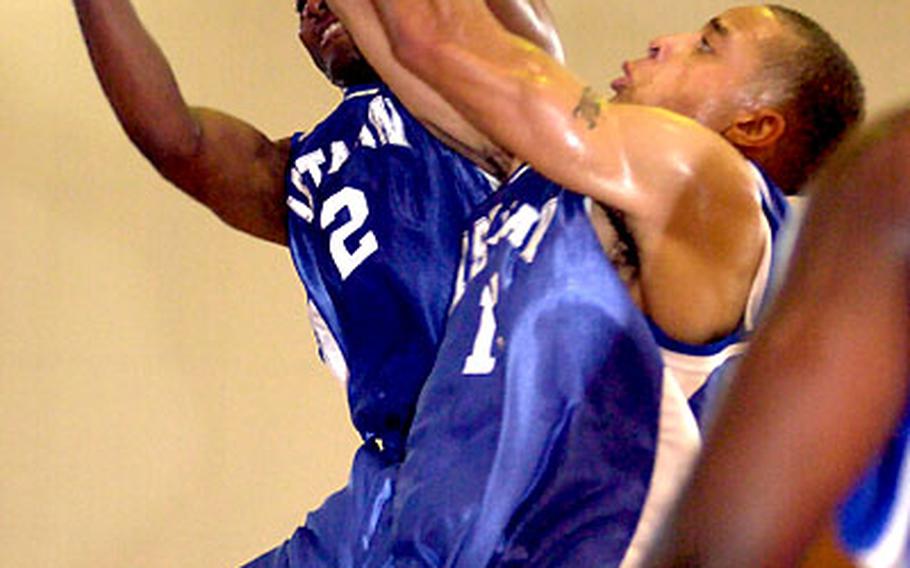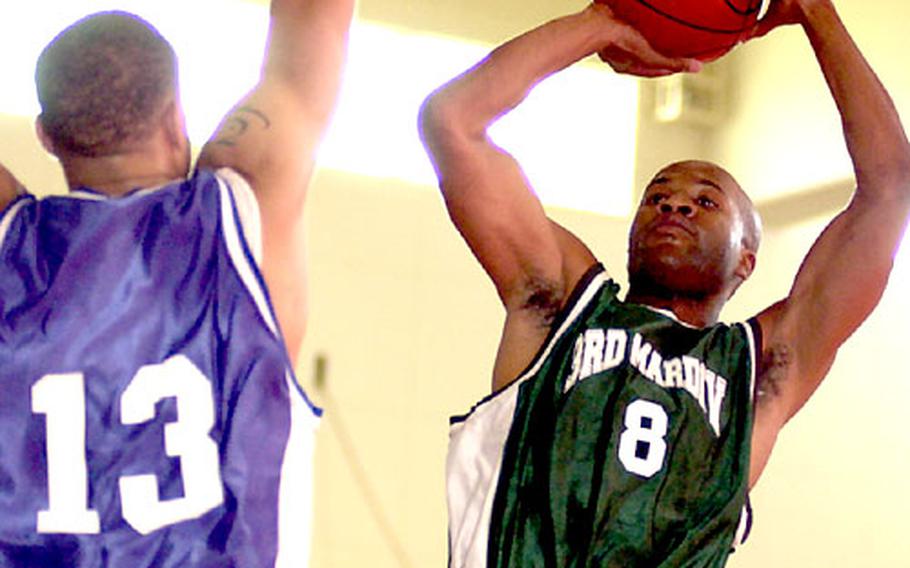 CAMP KINSER, Okinawa — The 3rd Marine Division/Expeditionary Force basketball team isn't just after its third championship in five years. It's also trying to perpetuate the memory of late coach Timothy Toney.
The championship-winning coach collapsed and died of a massive heart attack March 27, while deployed to Camp Wolverine in Kuwait. He was 37.
Toney "was a great coach, a great mentor. He had a lot of knowledge of basketball," said Division center Marcus Ellis. He said Division is dedicating its tournament effort to Toney, a master sergeant who coached Division to the Marine Forces Pacific Regional Basketball Tournament title in 2002 and second place last year.
Originally from New York, Toney transferred last fall from Camp Hansen, Okinawa, to Camp Pendleton, where he was assigned to Headquarters Battalion, 1st Marine Division, 1st Marine Expeditionary Force. He deployed on Feb. 3 to Kuwait in support of Operation Iraqi Freedom.
"We are here trying to win this for him," said guard Paul Davis, who assumed player/coach duties for Division. "I'm trying to carry this on for him."
"He did a lot for Division basketball, helped put it on the map," Ellis said. "It's a great loss."
Ellis and Davis were part of a Division squad that captured its second straight Marine Regional crown; their first came in 2000, but the 2001 tournament was called off due to the Sept. 11, 2001, terror attacks. Division upended 3rd Force Service Support Group 60-51 in the 2002 final.
Along the way, Division upended Marine Corps Base Hawaii 79-78 in a round-robin game. The coach of that Hawaii team, Greg Mitchell, now with Okinawa's 1st Marine Aircraft Wing, said that loss helped fuel Hawaii's drive for the 2003 title and created a rivalry of sorts with Toney.
"I competed against him for two years," Mitchell recalled. "He beat me by that one point in 2002, and we were determined to beat Division last year for the title, and we did."
Hawaii, with Mitchell at the helm, defeated Division 85-75 for the championship last July. On Tuesday, Mitchell's Wing team faced off with Division, winning 76-68, a victory that Mitchell termed bittersweet.
"It was an emotional game for me," Mitchell said. "I got caught looking down at their bench" to see if Toney was there, "like I used to." Division played just as hard as in 2002 and 2003, he said, "but there was a little something missing."
Toney is survived by his wife, Delores Baise, and their twin 4-year-old daughters, Tiara and Tiana.
---
---
---
---