D-II boys soccer
Different approach, same outcome for CAJ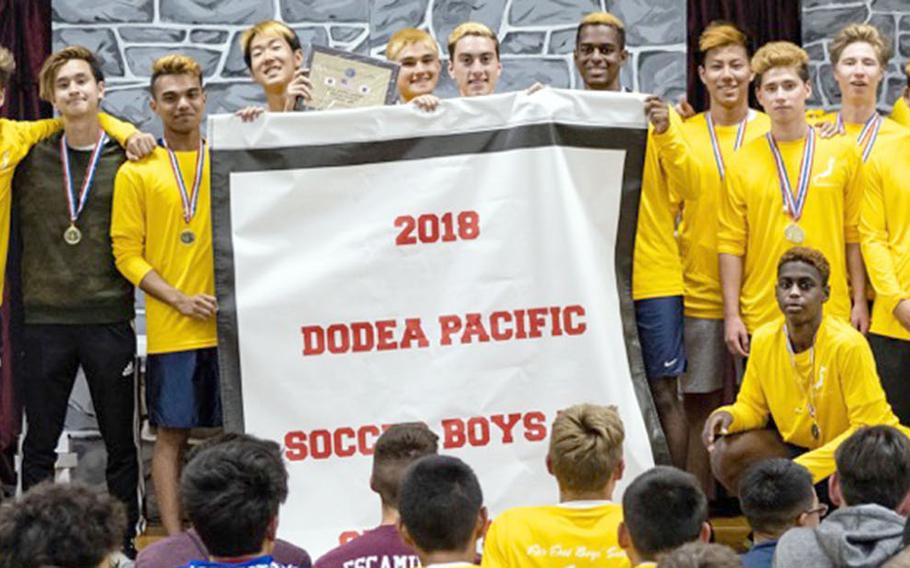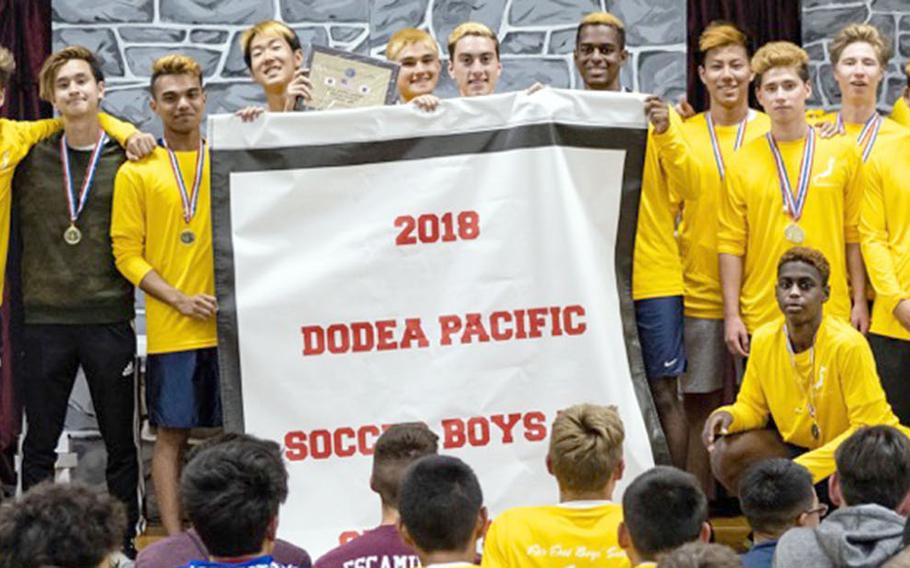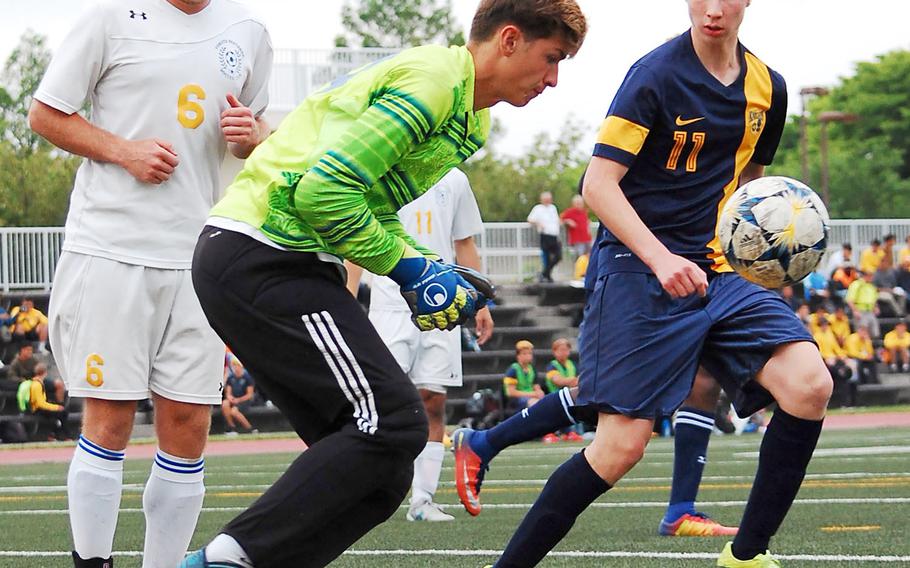 MISAWA AIR BASE, Japan – No Lawrence Yamaguchi? No problem for Christian Academy Japan soccer.
Instead of relying mainly on one dominant striker, the Knights spent much of the season distributing the ball to a collective of three double-digit scorers. They each scored at least once during Wednesday's 7-0 shutout of Yokota in the Far East Division II boys soccer tournament final.
"It feels amazing," said first-year Knights head coach Keesh Kawaguchi. CAJ won the D-II title a year ago by the exact same score vs. Yokota.
That was when Yamaguchi served as the team's centerpiece. This season, Angus Holmes (24 goals) and his brother Jacky (17) along with Joshua Mine (13) each took turns playing finisher for a Knights team that for the second straight year went 12-0-1 against varsity teams.
But like the Knights of a season ago, "all week, the boys worked hard, they trusted one another," Kawaguchi said. "I'm happy just to be a part of this team."
The change in philosophy from last season to this one wasn't lost on coach Trent Anderson of Yokota, which has lost three straight D-II finals and is now set to return to Division I, where they were four years ago.
"Everybody (on CAJ) was solid," Anderson said. "They played well together, they don't focus on one player, they had four or five who could really finish well. They're at another level than anybody else in this league."
Angus Holmes and Enosh Mutenda each scored twice and Jacky Holmes, Mine and Mlash Shrestha each had solo goals and the Knights were never in serious trouble.
"I'm proud of what we did" the last three seasons, Anderson said. "We can't always get to be the best, but we got there (to the finals) and that's what matters."