Athlete of the Year - football
Desire for more led Harris, Warriors to title
by
Rusty Bryan
November 18, 2011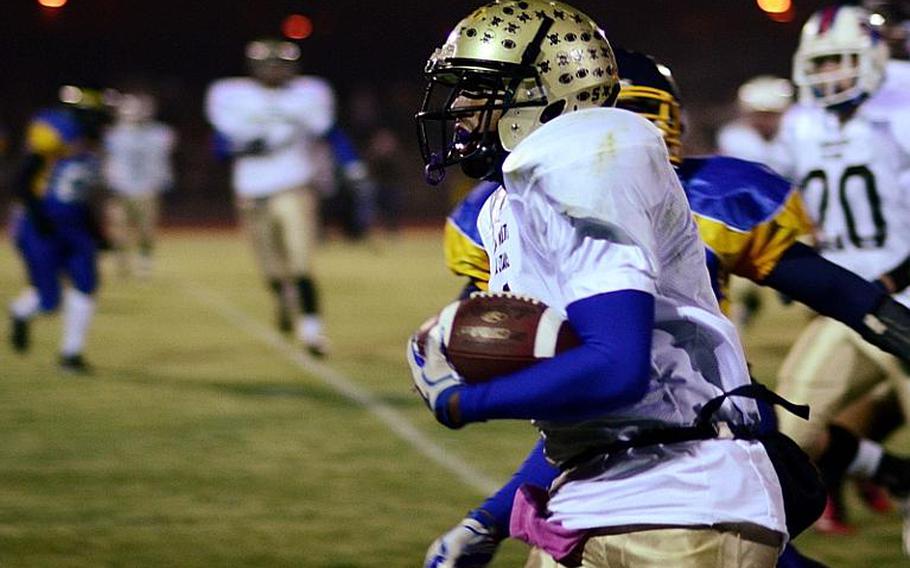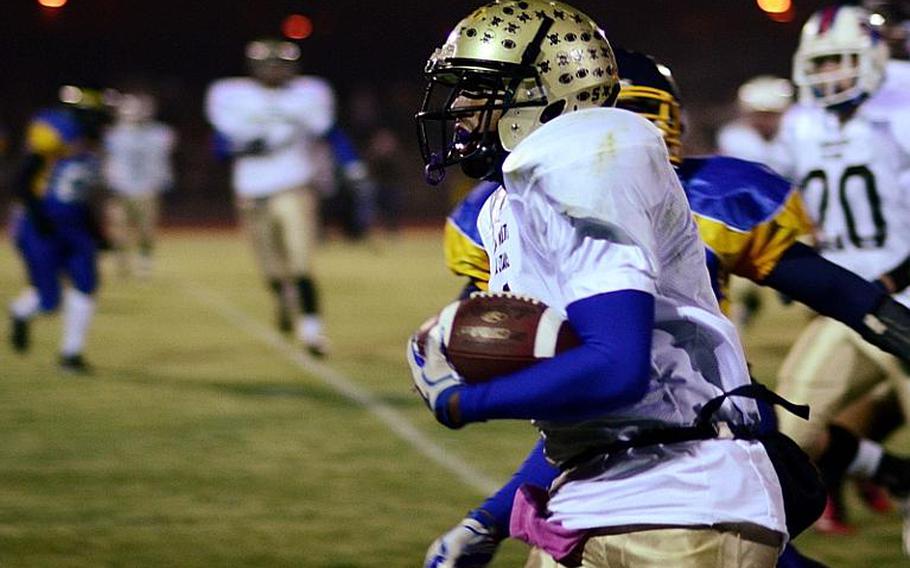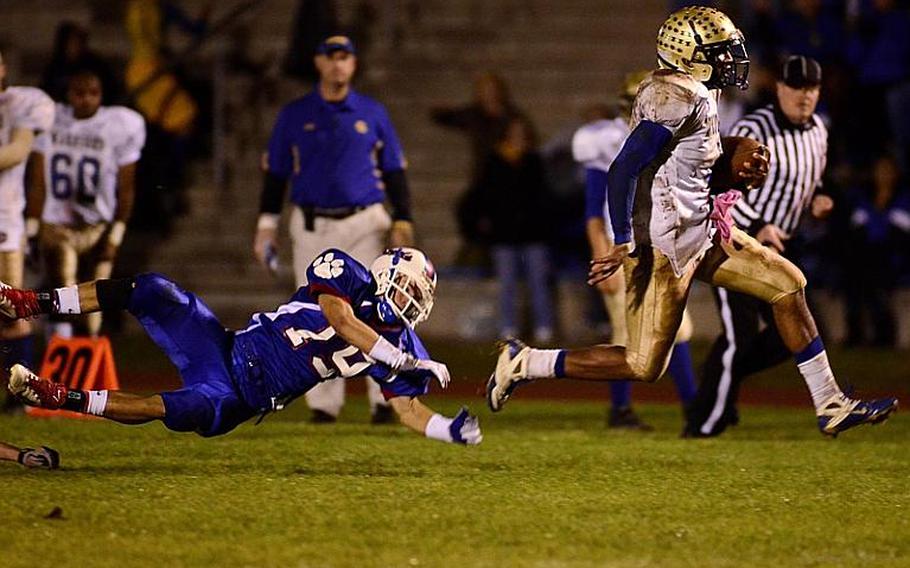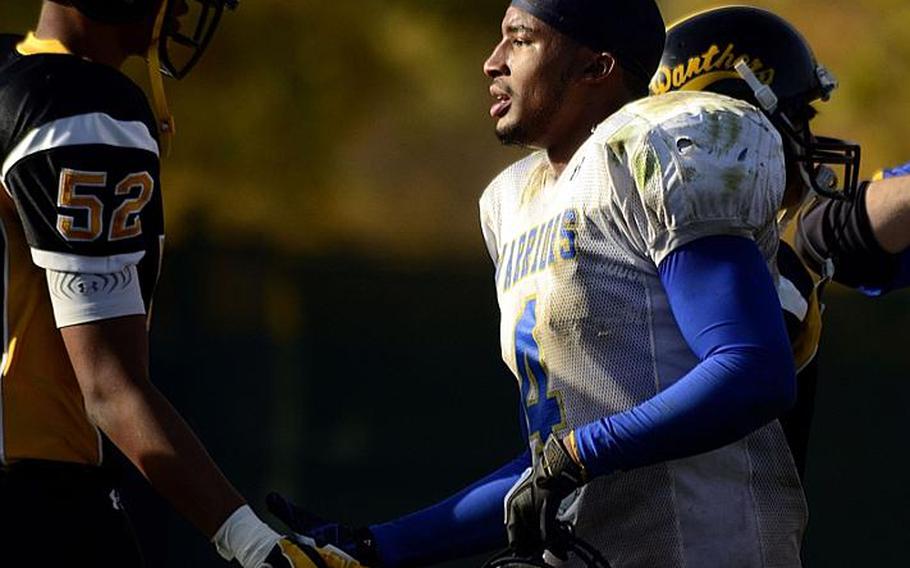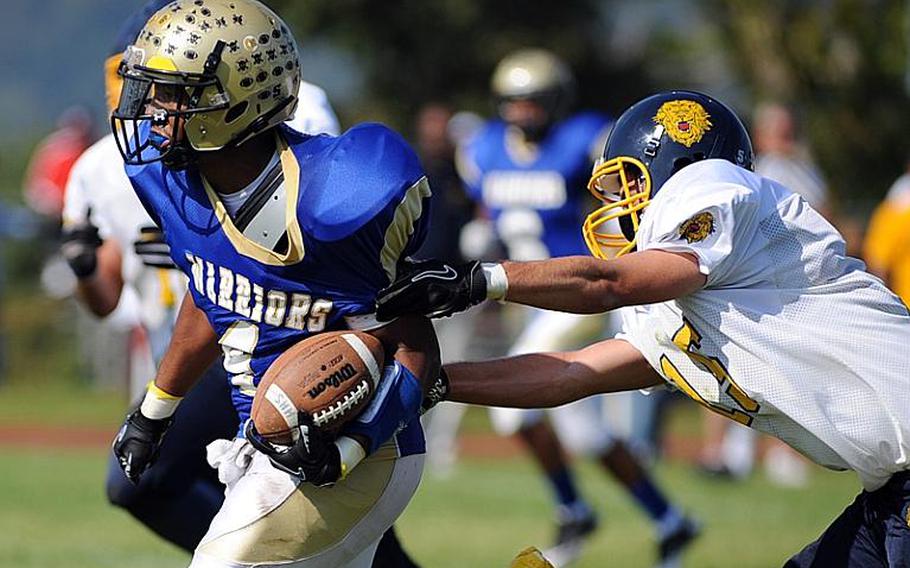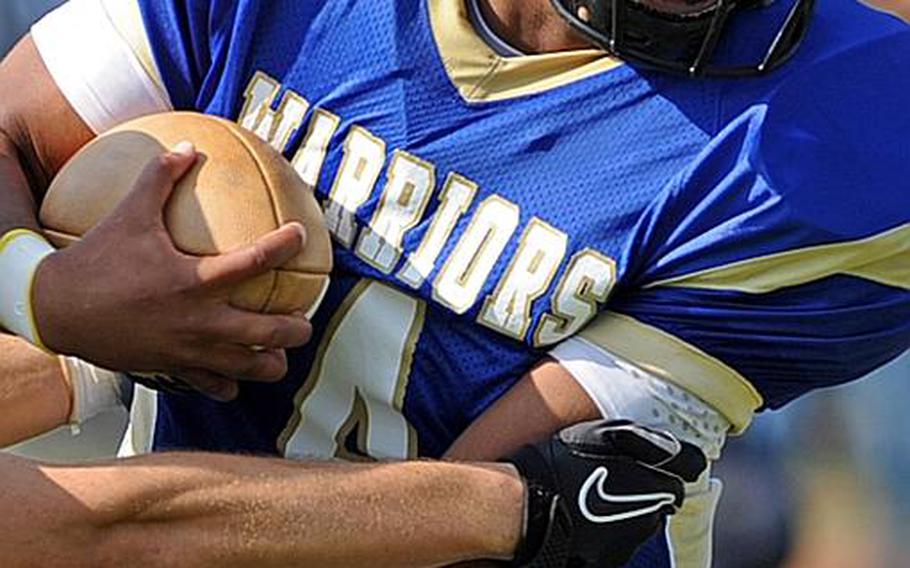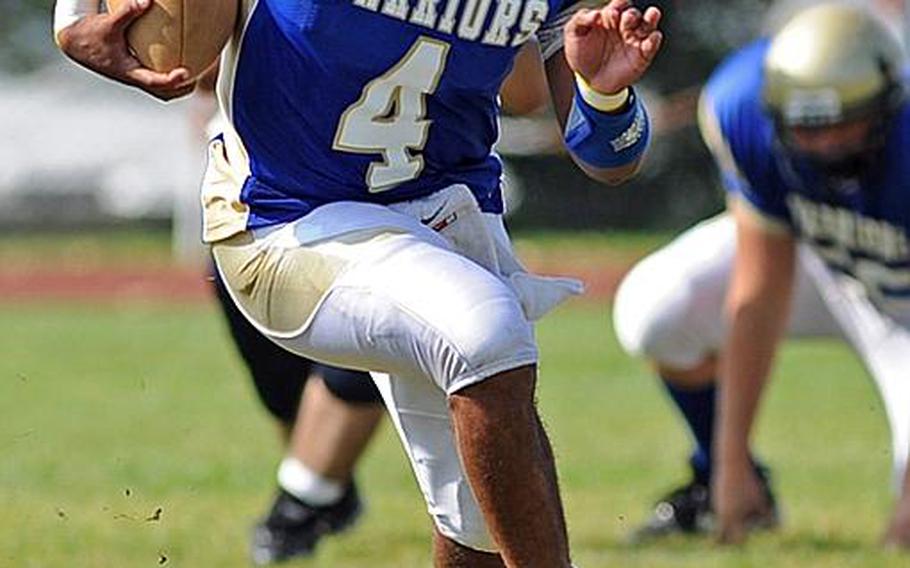 Daniel Harris Jr. of Wiesbaden rushed for 1,475 yards and 19 touchdowns this year. Without being greedy, Harris would have preferred his 2011 stat line to read: 1,480 yards and 20 TDs.
"Actually, I really wanted to score," he said Wednesday about his last carry of the 2011 Division I championship game, a 4-yard gain on second down that ended on the Ramstein 5-yard line with just over 3 minutes left and his team down by a point.
Instead, however, the runner who had taken charge of Wiesbaden's final drive, a 14-play march of 70 yards that consumed 6 minutes, 34 seconds of the game's final 9:04, was on the sidelines when junior kicker Dennis Ringgold booted home a 25-yard field goal with 2:30 to play that gave Wiesbaden a 25-23 victory and the school's first D-I title since 2004.
At that moment, the bench was an unlikely spot for the All-Europe senior, who rushed the ball 10 times on that final drive and netted 62 yards, and an uncomfortable one.
"I was so nervous, I didn't watch," Harris, the Stars and Stripes Athlete of the Year for football, said of the decisive kick. "I waited until I heard our side cheer before I looked."
Cheering is something Harris often sparked during his three years at Wiesbaden. For the second straight season, he averaged more than 8 yards per carry, a feat which impresses him far less than it would most of us.
"The line did most of the dirty work," Harris said about his determined running on the final drive of the campaign. "I just wanted to finish strong and finish hard."
Harris did exactly that in helping Wiesbaden finish off Ramstein. After rushing just three times for 12 yards during Wiesbaden's abysmal first quarter, he added 47 on just four tries in the second period. He was three-for-12 again in the third before his epic 10-for-62 final stanza.
It was a pattern Harris established for most of the season, according to Patch coach Brian Hill, whose regular-season D-I champs fell to Wiesbaden 21-17 in the D-I semis.
"Harris is a unique player," Hill emailed on Thursday. "…You could stop him three out of four plays, but the fourth would be a TD. He has the ability to make things happen when they need to happen."
Harris eclipsed the 1,400-yard mark for the second straight season in 2011, but added to his offensive luster this time around by stints at wildcat quarterback. He passed for 378 yards as the Warriors amassed a 7-2 overall record, prompting Wiesbaden coach Steve Jewell to call Harris "one of the best overall football players I have coached."
Harris capped his senior season with a solid performance in the DODDS-Europe all-star game, revived after a 29-year hiatus last Saturday, a sort of second-best way in Harris' mind to close his high school career. Harris and his North all-stars rallied – what else? – for a 23-14 victory.
"It could have been better," Harris said of his final season. "We didn't go undefeated, but the championship game and the all-star game – what a way to go out."
---
---
---