Defending discus champ Hess imagines the competition right on his heels
by
Rusty Bryan
April 3, 2008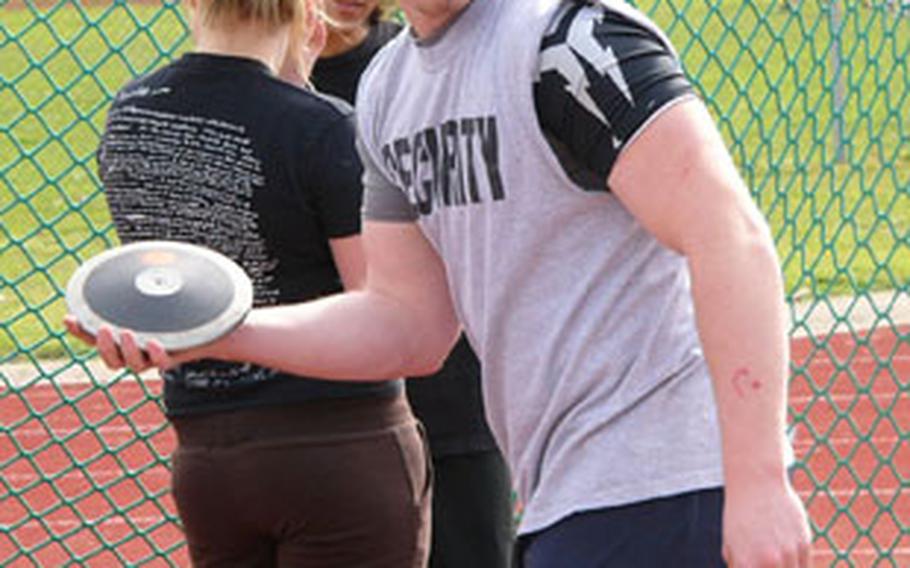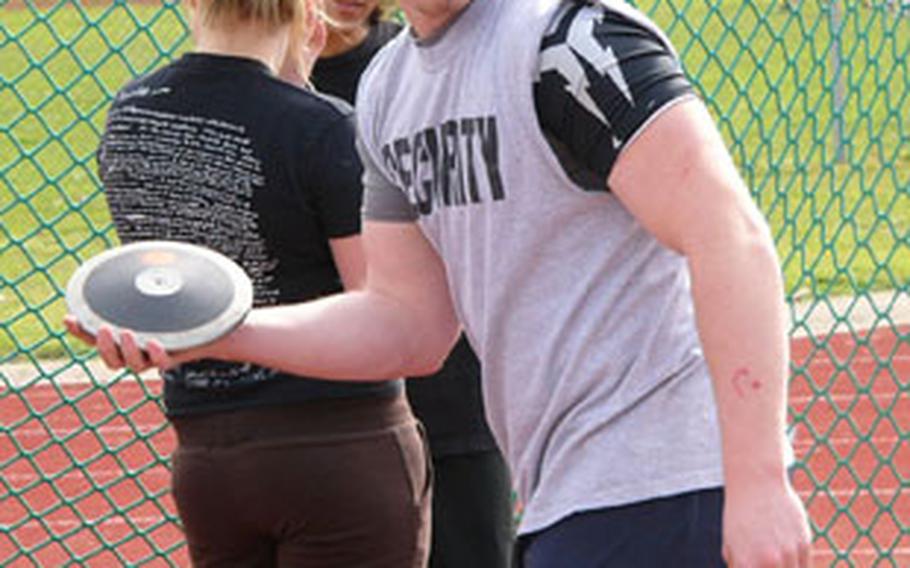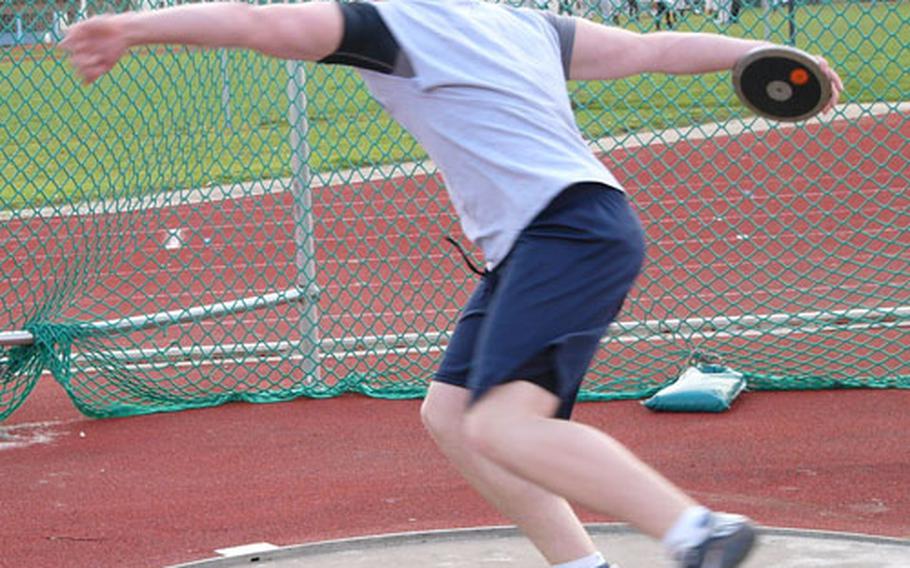 HEIDELBERG, Germany — Anyone with designs on the European discus gold medal that Heidelberg's Patrick Hess won last May with a heave of 125 feet, 1½ inches better have worked hard in the offseason.
"I've been giving [the discus] a lot of hard work this year," the senior said before a rare sunny practice on Monday. "I didn't play football so I could have more time in the gym."
More time, it turned out, turned into more effort, too.
"When I'd get ready to leave, I'd say to myself, 'I'll do one more set for that guy,' " Hess said of the real or imagined contenders who inspired him to pump a bit more iron each time. "Then it was, 'One set for him and another for him.' "
The work paid off Saturday in the first meet of the season when Hess posted a toss of 127-9. The closest anyone else came to that mark on opening day was 111-2½ by Dewayne Newby of Naples.
Hess said he knew that the winning throw would measure well as soon as he let it go.
"You can feel when you've gotten everything right," he said.
For the intricate choreography of the discus, getting everything right is a constant battle. The technique requires all the moving parts of, say, a golf swing taken with a running start and a 3½-pound plate in hand instead of a Big Bertha driver.
"It's awkward at first," Hess said of the discus-thrower's whirling spin through the ring. "It takes a lot of hip and leg work. You lead with your lower body. You've got to be patient and know when to speed up and slow down."
Hess, who has attended summer camps in the event and invested in his own discus in his drive to progress, said the learning process never ends.
"You never stop working on the basics," Hess said.
"Every camp you go to, they'll start again on fundamentals, working on building a concrete base and the timing of the spin and glide."
Hess said he took up the event as a freshman in Fairfax, Va.
"I'm a short, stocky guy with long arms, and I saw these other short, stocky guys with long arms throwing the discus," he said. "I thought I might be able to do that."
Hess' arms might have steered him toward the event, but it's his head and heart that have helped him improve, said Heidelberg weight coach Ron Smith.
"Pat's a good thrower because he listens," Smith said as the discus squad moved from the discus cage to the shot put circle. "He's willing to try whatever you tell him, and he makes sure he understands what he's told before he tries it. He's very coachable."
Hess has fire, too, the coach added.
"He also has a great desire to be great at the throwing events," Smith said of Hess, who also won the shot put on Saturday with a heave of 41-8½.
There's a lot of time between Saturday's 127-9 and May's European championships, but Hess isn't worried.
"I don't feel I've peaked yet," he said.
"I just want to keep building on what I've done."