Defending champs in the lead after Day 1 of DODDS-Europe golf
by
Rusty Bryan
October 15, 2004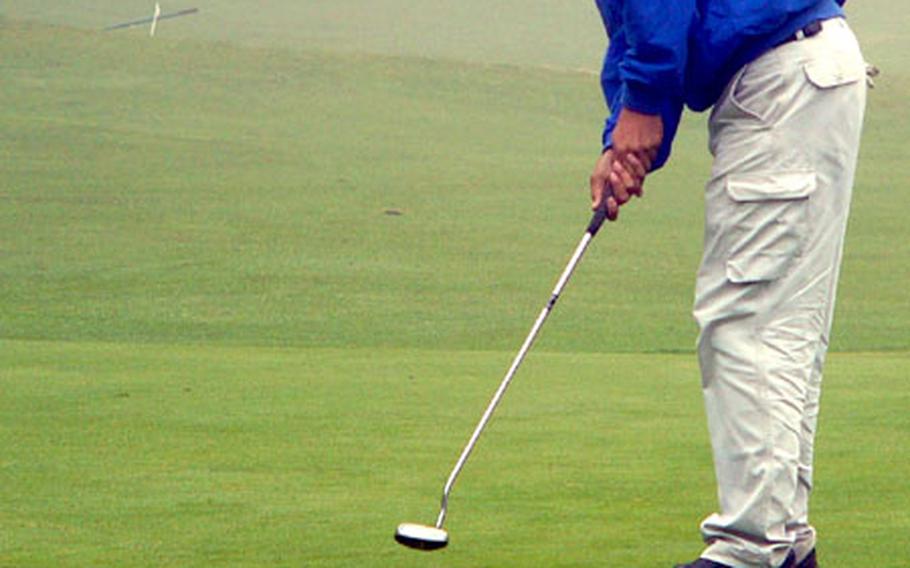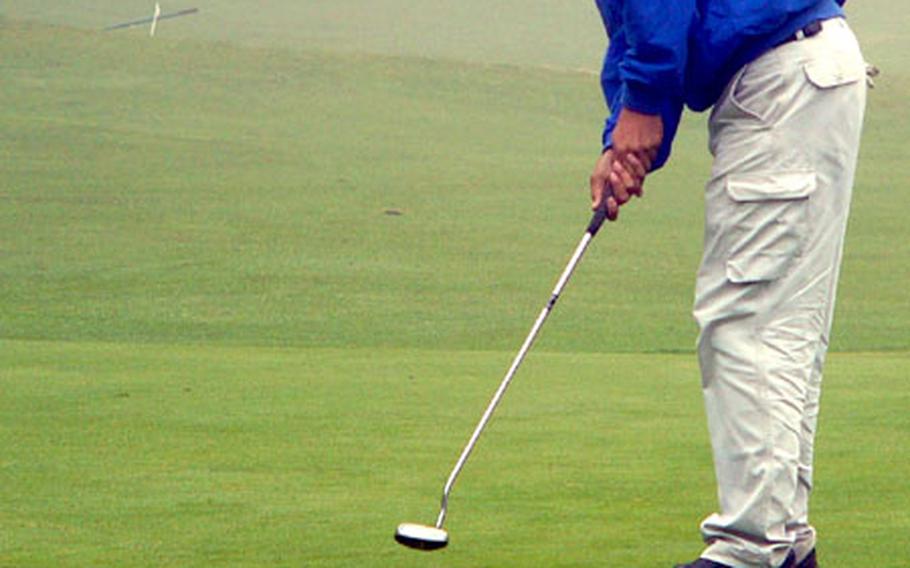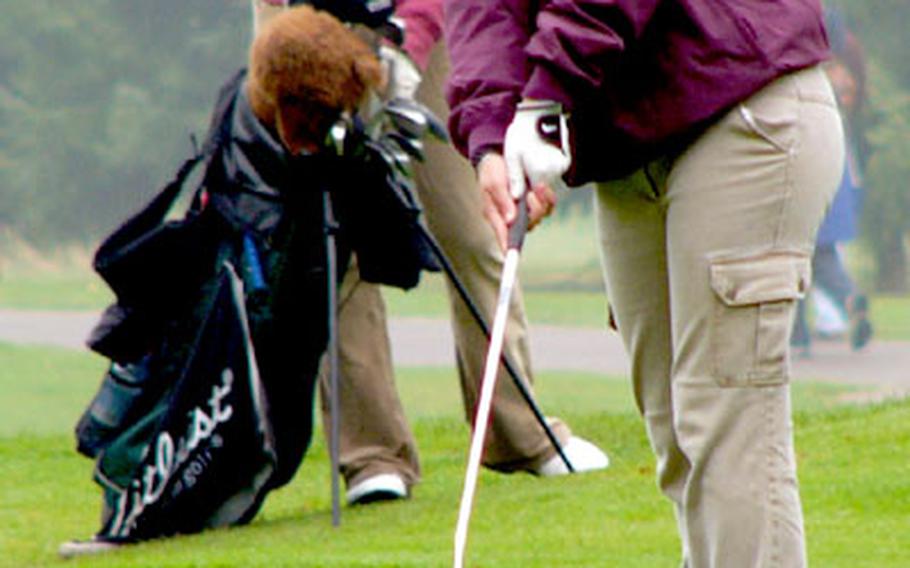 WIESBADEN, Germany — The champions picked up Thursday where they finished last year in the first round of 2004 DODDS-Europe high school golf tournament at the Rheinblick Golf Club.
Defending boys champ Gilbert Mendez of Rota has a two-shot lead in stroke play, while girls champ Würzburg's Frances Smythe amassed 26 points in the modified Stableford scoring system for an 8-point lead over Lakenheath's Sarah Wells.
The boys and girls are using different methods to determine a champion.
"There's some pressure on me, sure," Mendez said after carding a 10-over 81 on Rheinblick's tricky 6,239-yard mountaintop layout. "But I've still got to go out and play my game."
Mendez's teammate, Jason Allard, shot an 83 to tie Ramstein's Chris Hustead for second place after the first day. Three other Admirals, Jim Connelly, Ash Staley and John Orem, joined Allard and Mendez in the top 20, which qualified for Friday's championship flight.
Allard shot a 39 on the front nine before shooting a 44 on the back nine.
"The back nine's harder," Mendez said. "There are a lot of tight drives."
The tightness of the 480-yard, par-5, 18th, however, didn't faze Allard. He uncorked the longest drive of the day by any player, about 330 yards.
However, Allard, who birdied the par-5 ninth earlier in the day, was unable to capitalize on his big tee shot and settled for a bogey.
Mendez, who birdied the par-4, 410-yard second hole, was unable to get under par again, but parred two of the last three holes to hold onto the lead.
All 58 golfers who qualified for this annual season-ending event had to contend with a chilly damp fog and some recently aereated greens with sand residue still on the surface.
"It was more like gravel than sand," Allard said.
Smythe, who hasn't been tested this season, posted just three pars, worth three points each, in her 26-point round to leave a slight opening for Wells.
The tournament concludes Friday, with first-flight boys teeing off beginning at 9 a.m. and the championship flight at 9:54. The girls begin play at 10 a.m., with the leaders' foursome scheduled to begin at 10:04. The boys' leaders' foursome is scheduled to tee off at 10:44.
DODDS-Europe golf championships
WIESBADEN, Germany — Scores Thursday from the first round of the two-day DODDS-Europe high school golf championships on the par-71, 6,239-yard for boys and 5,631-yard for girls Rheinblick Golf Club course. Ties are broken by better back-nine score. Scoring for girls only is modified Stableford, awarding six points for eagle or ace, four for birdie, three for par, two for bogey and one for double-bogey. Top 20 boys advance to Friday's medal-play championship flight: